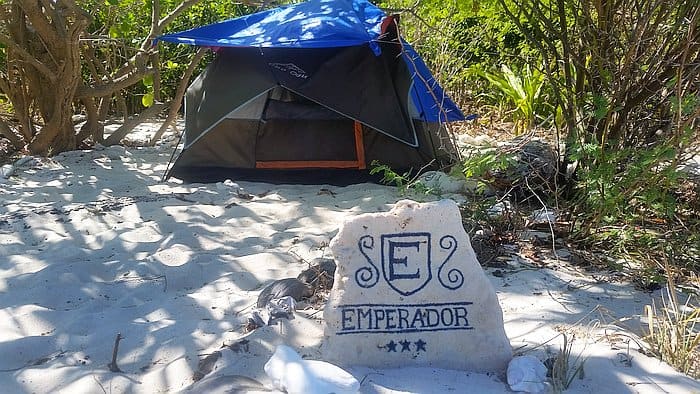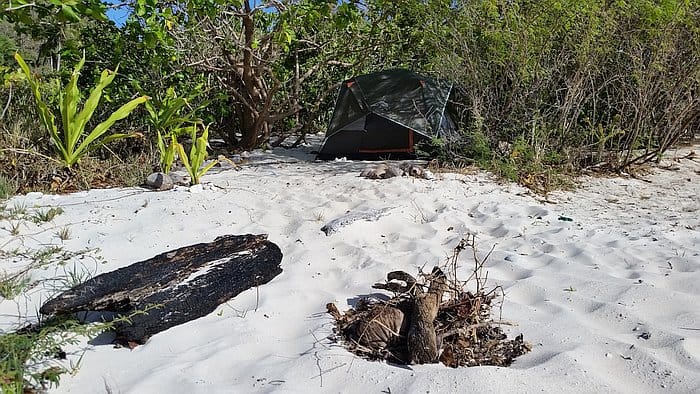 Room for a little campfire out front. Great place to drink the local brandy!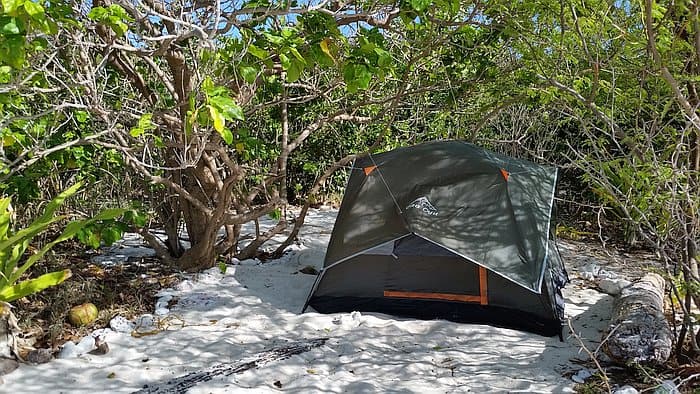 Our second biggest tent. Room in the back for a second, small tent (room for two) – already set up.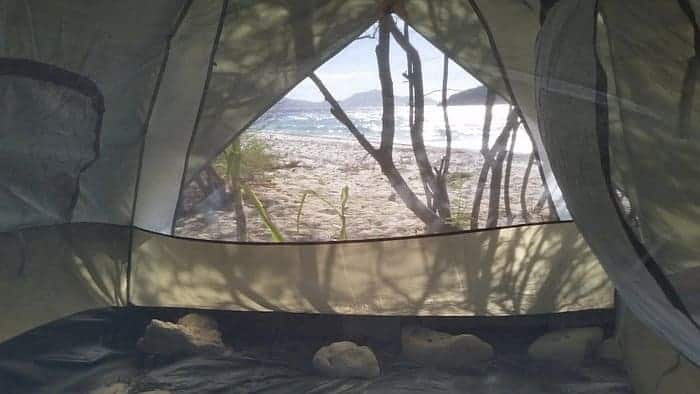 Two side windows.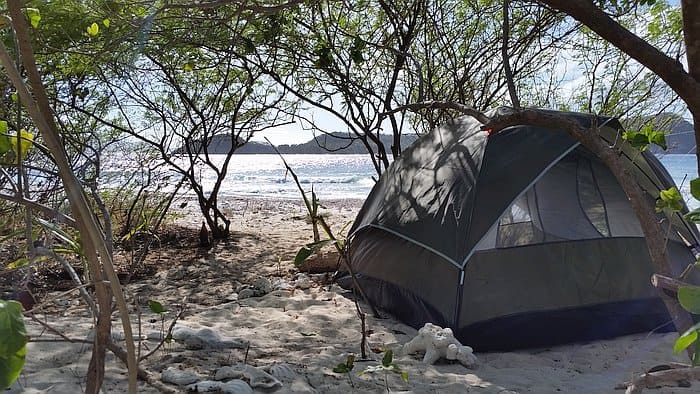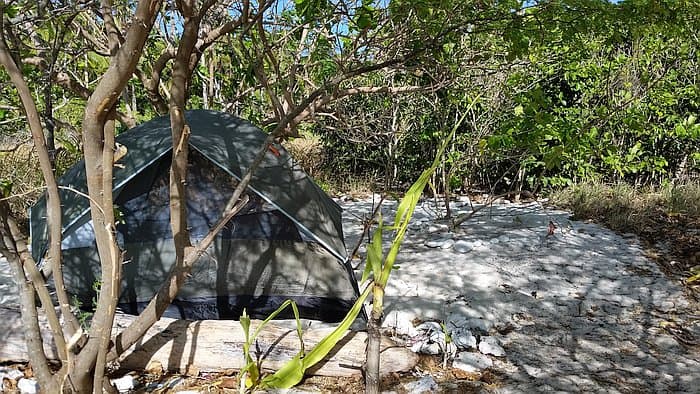 A second entrance for the back tent, and to give nice view for the main tent.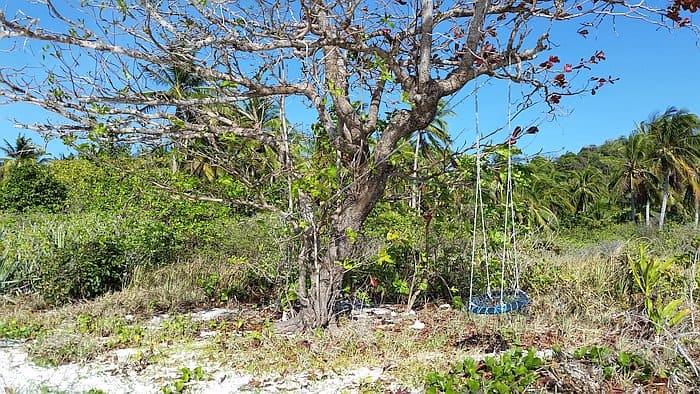 No room in the E space for a hammock, but just next door is this big tree with a little tire swing.
Back to accommodation page