F Camping Tent Spot (Frontier)
F is the last spot along the main stretch of beach before the bend/corner and the last stretch of beach where we will build huts for the posh guests and until when those who bring their own tents can set up shop. To the right there is room for one more tent, already set up (not in picture). 6-800p for the big tent, 5-700 for the small. Room in the back for more if you need (4-600p), but must be part of the same group of people. There is a big nice space out front on the beach for a private campfire.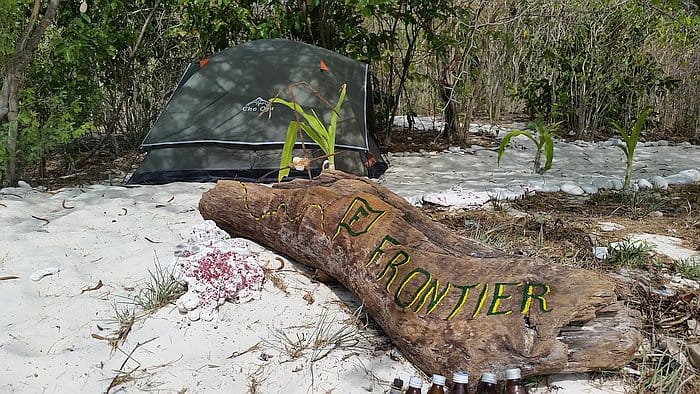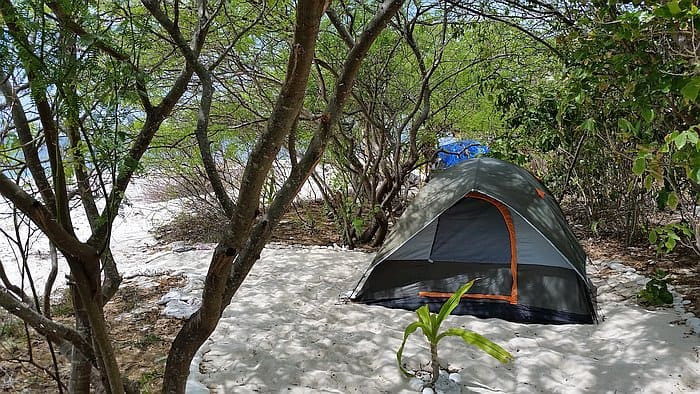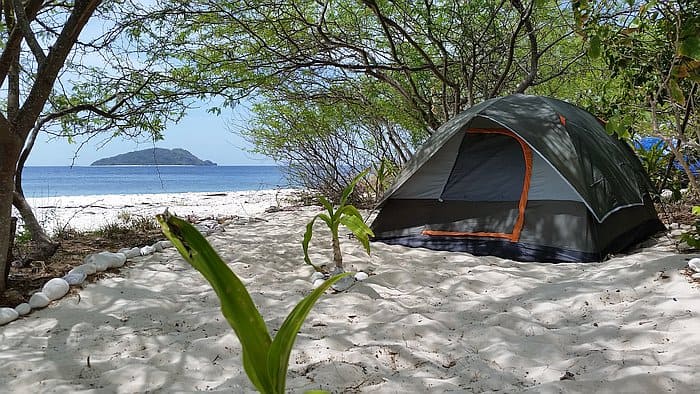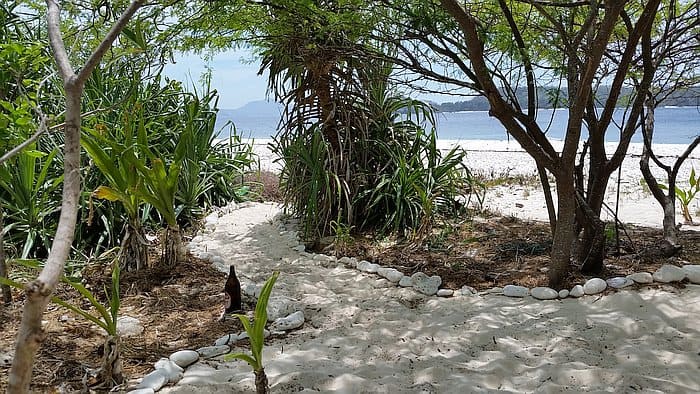 Path leading to the back, where there is room for at least five tents (3-400p each, while the space F1 right on the beach goes for 500p for the big tent).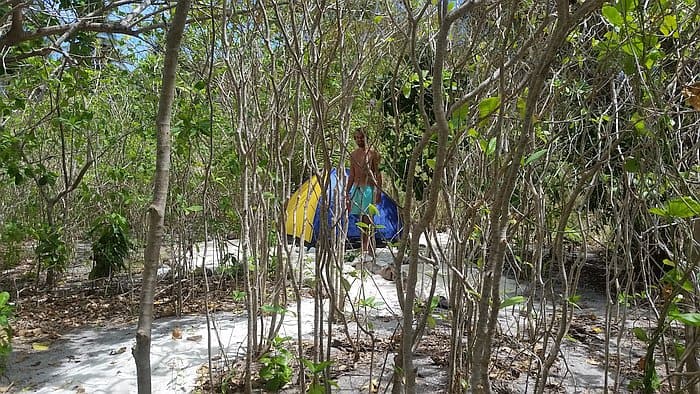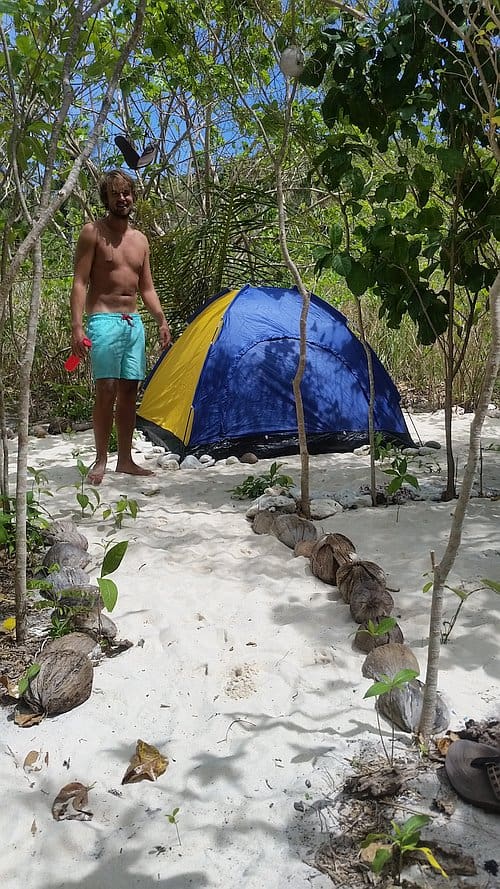 Back to Accommodation Page