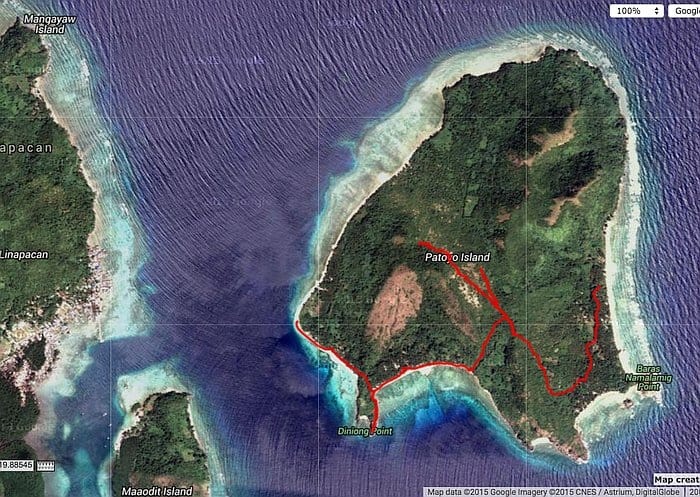 Patoyo is the island where we first started, but had to move when the Amihan trade winds came because it became too windy during the dry season.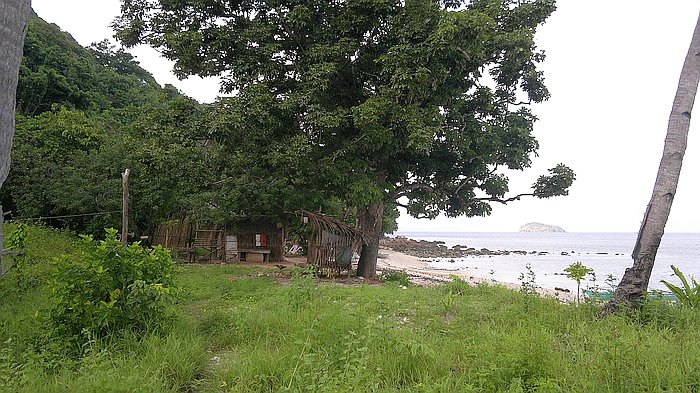 View of Alvin's little community of five fishermen families
as you approach it from our previous camp.
A lovely little island to explore as it has lots of jungle trails, and Alvin would gladly act as guide for you for about 500p a day.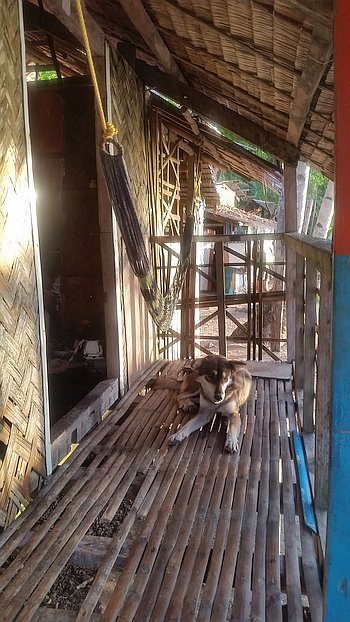 The empty hut has a hammock on its patio with an entrance area and two rooms inside. Unfortunately no fancy mattress yet, but it does have mosquito nets and I imagine he would charge around 200p/pax for the authentic rural experience. His wife would be happy to cook meals for you.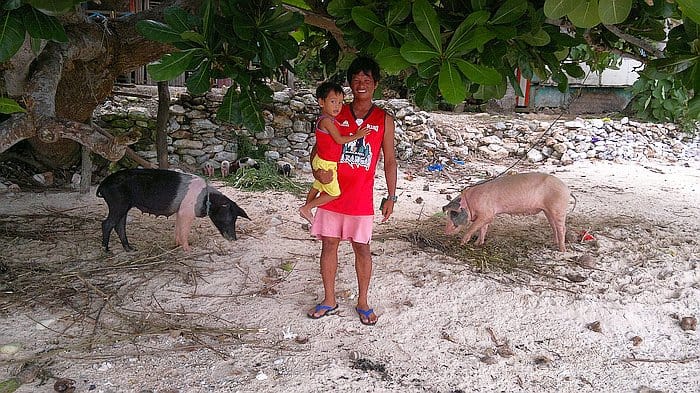 Alvin is actually our main boatman for the local scene, as his smaller boat is ideal for it. He can take you on local boat tours, or even as far as Coron or near El Nido for a modest price.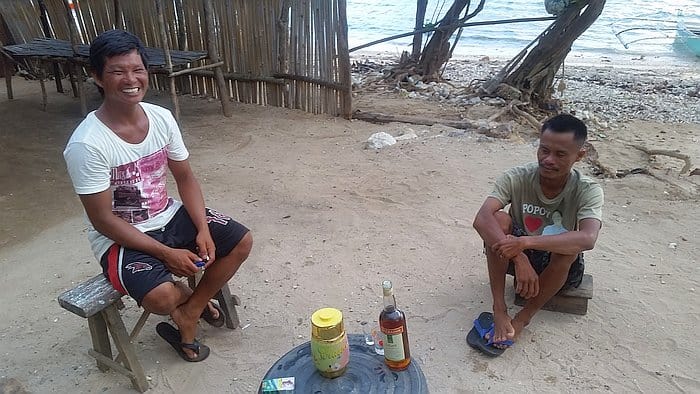 Celebrating his birthday with him after more than a year of cooperation.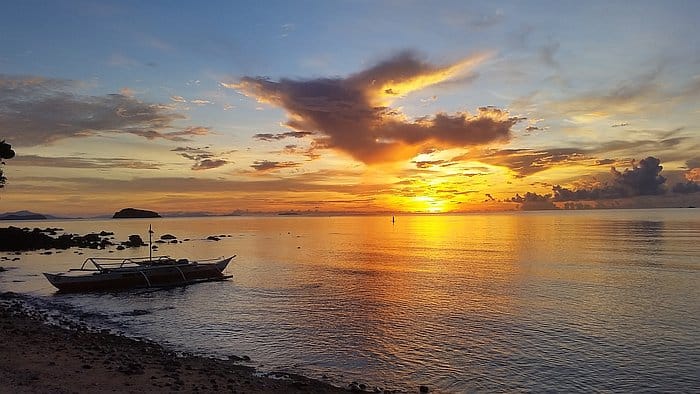 The sunset during his birthday party. In general very beautiful sunsets here.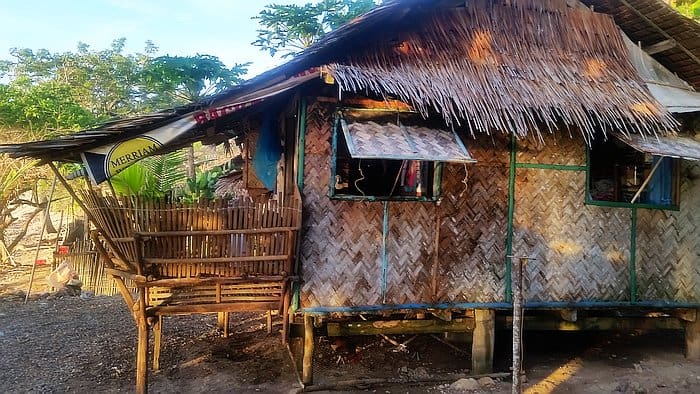 The hut of his neighbour.
Back to Accommodation Page