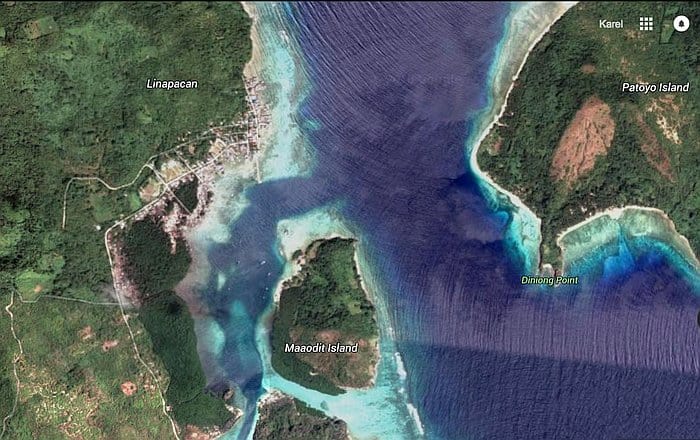 San Miguel on the island of Linapacan is a nice rural town located half way between El Nido and Coron. A popular tourist route in Palawan and a perfect stop to break up the long, 7+ hour journey.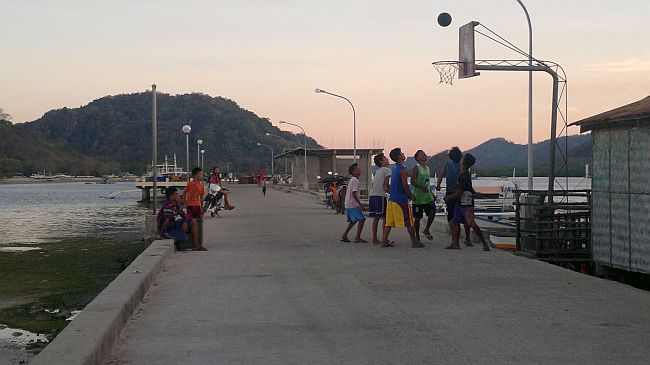 The big ferry usually leaves every Sunday, Tuesday and Thursday from San Fernando (one hour bus ride east of El Nido – although some boats may leave from El Nido) to Coron, and comes back from Coron every Monday, Wednesday and Friday, always stopping at the halfway point at the main village here of San Miguel on the island of Linapacan.
From San Fernando the ferry usually leaves at 9am and you can take a bus from El Nido at 7:30am. Or in El Nido you can try to arrange this with one recommended travel agent at 09391138889. Others tell me that ferries leave every day and a good place to ask and stay is at OMP (Our Melting Pot hostel, 450p a night for shared dorm and big breakfast, staff apparently really helpful and can arrange affordable tricycle if are in a bind).
You basically want to get to this next destination, which is half way between El Nido and Coron (the ferry should cost 1,400p to get to Coron, or 600p to get to San Miguel, and then 800p to Coron).
Things to do in San Miguel
As you walk off the pier you will pass Dory's grocery store. Keep going and turn left at the T junction. Walk down that way for about 5 minutes (you will see the ocean on your left hand side) until you get to BRC Hotel. The owner's name is Ben and his number is +639989752985.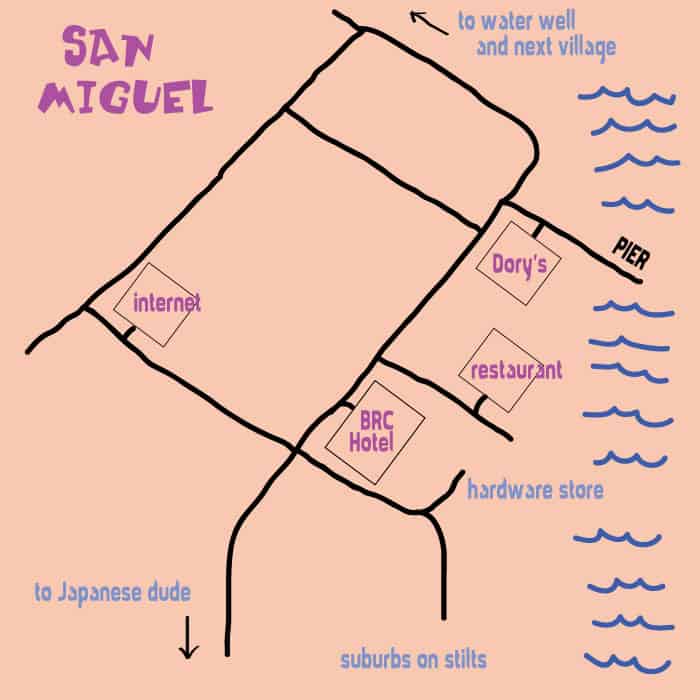 Ben charges 200p per person a night for a nice, clean and spacious hotel room.
While here I can organise a local island hopping tour for you, such as to the seniorita caves (below picture). Excellent snorkeling in this entire area, declared as having the clearest waters in the world, and there are two shipwrecks for avid divers. You can also sleep on your own deserted island (52 islands in the Linapacan vicinity).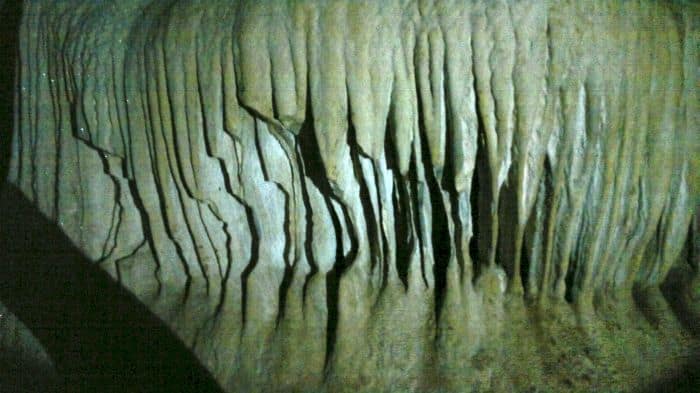 If you do not want to take a boat tour, you can walk to the beach where the Japanese-Filipino tour guide lives, a remnant of the second world war and an interesting guy to talk to. Just keep walking along the road away from the pier, for about 30 minutes. You will walk past a bunch of suburb huts on stilts. You can wander through that and explore – the locals will love to see you. Keep walking past the stilt community and eventually you will find yourself climbing up a hill. Soon enough you will see some paths leading to the left back down to the tour guide's beach. If you keep walking uphill you will eventually run into the town's garbage dump.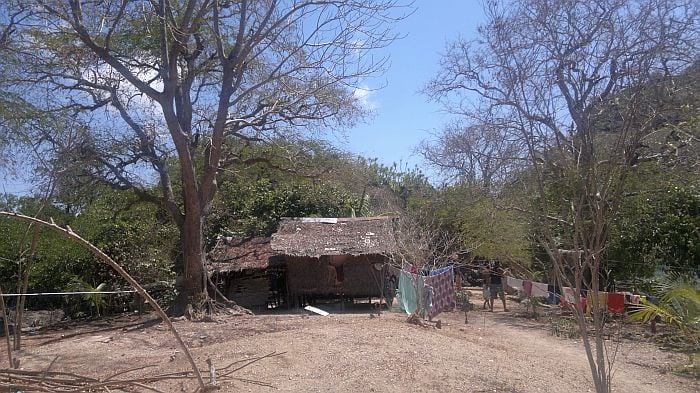 The tour guide lives on this beach (only house, above picture) and will be happy to meet you. You can swim across from his house to the island where the cave is. Lovely snorkeling and corals near the shore of this other island. If the currents are right it will be an easy swim back to San Miguel (ask Ben if you need to rent some snorkeling gear). Follow the shoreline, you will soon pass the area's cemetery, then drift off towards San Mig, which you should be able to see once passing the cemetery. There are interesting corals along the whole way, if you manage to find the right route. Off shore from Ben's hotel there is a sunken big boat about 2m deep.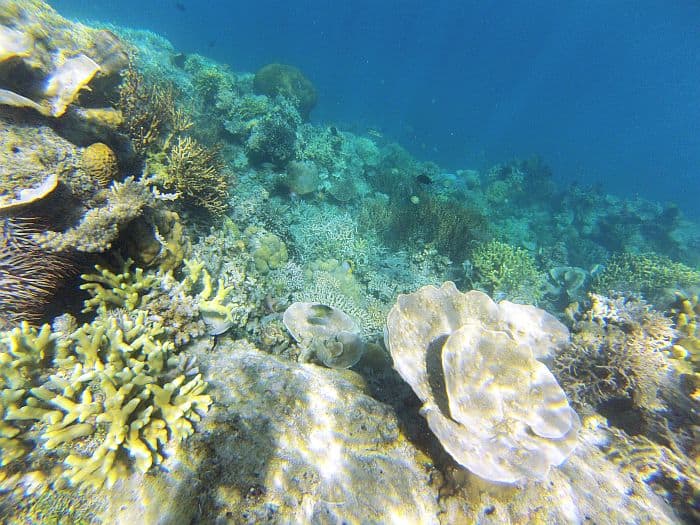 At night you can check out Dory's grocery store on the pier, as sometimes the locals howl karaoke.
During the day, if you walk past the pier from BRC (turning left at the corner, a dead end), you can walk to the end of that road to the local water well where a girl slaves all day long pulling up buckets of water with a rope to fill endless jugs for the town. A nice photo-op. About 30m before you get to this waterwell (end of the road), you will notice a road going uphill to the left. This will take you to the next two villages, where there is also a beach, if you are in an exploring mood.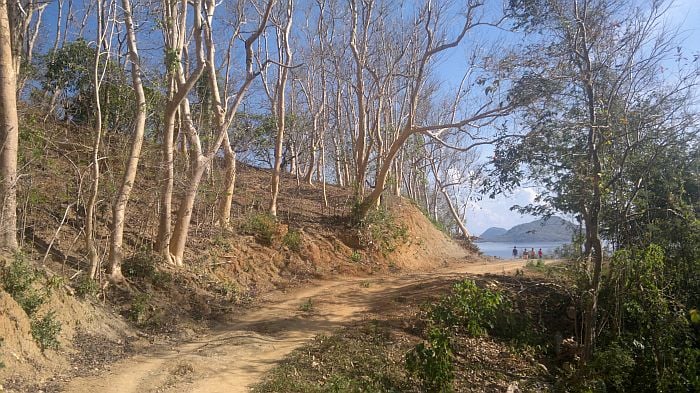 View of stroll to the next village.
Or check out the old Spanish fortress.
You can also rent a bike or bicycle from Ben to scope out the jungle path to the other side of the island: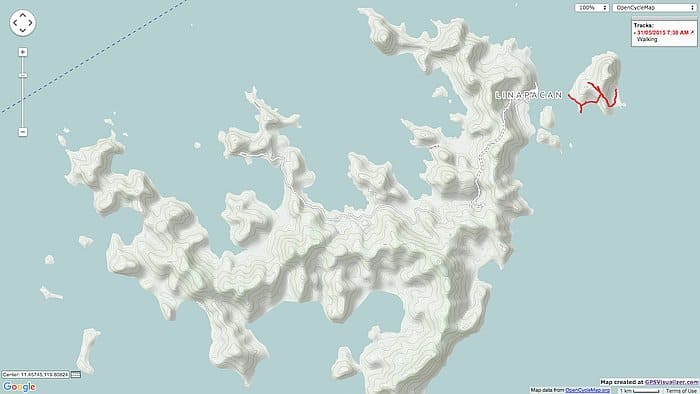 And lastly, you can come visit me at the kitesurfing eco nature camp I am developing on a nearby paradise island.
I have a local fisherman who can take you here for 400p for the boat (not per person). Perhaps you could combine it with his 4 island boat tour for 1800p total. A 100 hectare island with about 50 inhabitants, half of whom are children. Completely natural and rural, no concrete, jungle paths to explore, miles of lovely beaches.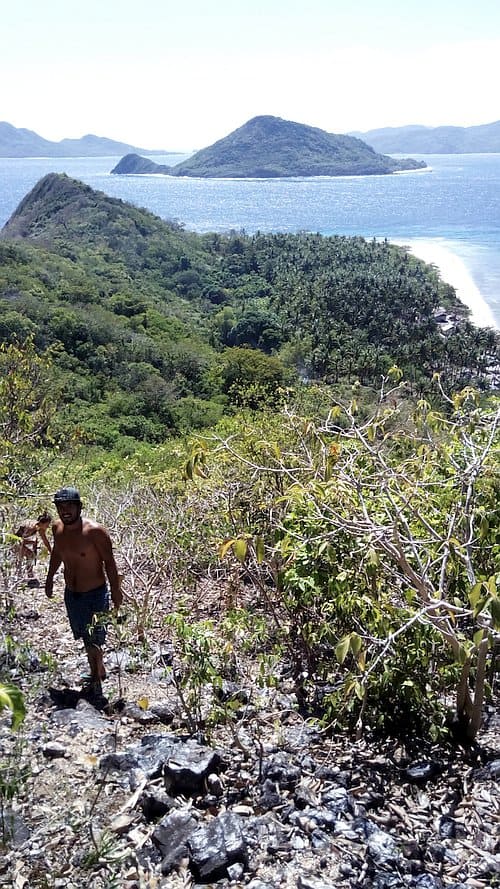 View from the top of the highest peak on our kitesurfing island,
San Miguel in the background behind the next island.
Another option is I can organise a boat tour for you between El Nido and Coron.
For other information how to get there and what else to do in the Palawan area, you can check out my itinerary suggestions.
Where to eat
You can ask them to cook you something at the BRC hotel, or at Dory's, or you can try my friend Benji across the street from the BRC. His cooking can be the best, especially his coconut water/soya/garlic sauce for grilled fish. Otherwise, the restaurant shown in the map near the top of this page has a nice view and pleasant atmosphere, although their cuisine can be the worst imaginable.
One trick I came across is to pick up some veggies at the shop next to BRC hotel and ask the restaurant to grill it up for you, but they first charged 30p to do so, the second time 60p, and the last time 100p. They don't sell beer so ask if you can bring some if you want that with your meal. Otherwise, Dory also sells some veggies, or you can ask if you can bring more and get them to stir fry it up for you instead.
Internet
As shown on the map near the top of the page, continue from the pier past BRC hotel and take a right at the intersection. Go up the hill to the last house on the right. They also have a printer and a bunch of computers, although recently they've had problems with their internet and cannot seem to figure it out. In which case you can try Dory's, possibly the BRC hotel.
Or get a Smart sim card with a dataplan, as there is no Globe signal in San Miguel (perhaps a weak one on the roof of BRC). Or you can come visit my island and share my wifi.
Hope you enjoy this wonderful area!
To get here you can join or book one of our private custom Palawan boat tours between El Nido and Coron. Tons of paradise beach islands to see along the way, excellent snorkeling in crystal clear waters, caves to explore, Spanish fortress and much more. Completely off the beaten path!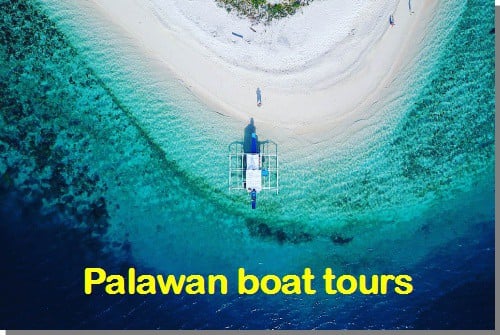 Path to the local caves.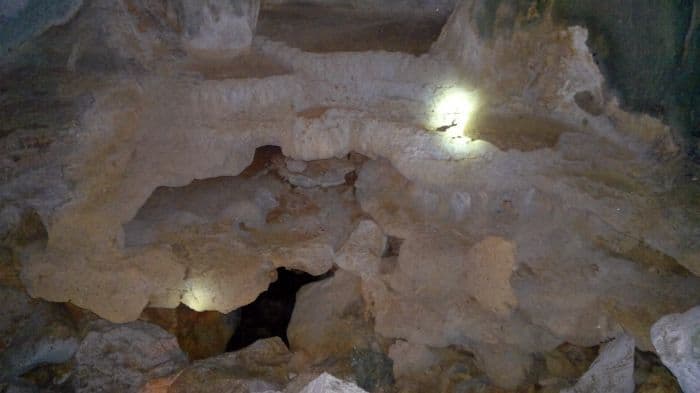 Scenes of San Miguel: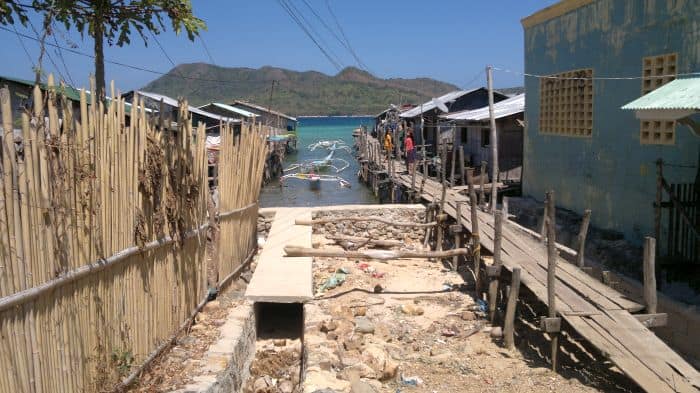 Rock formations past the beach around the Japanese dude's house: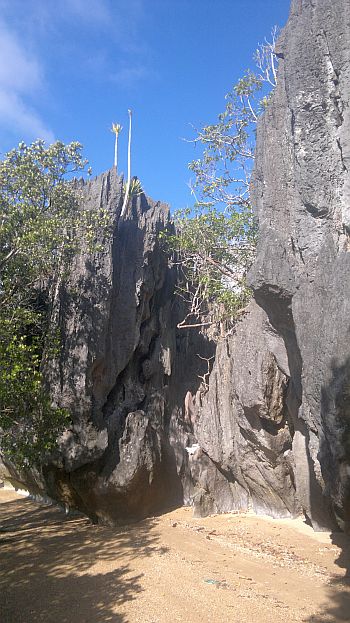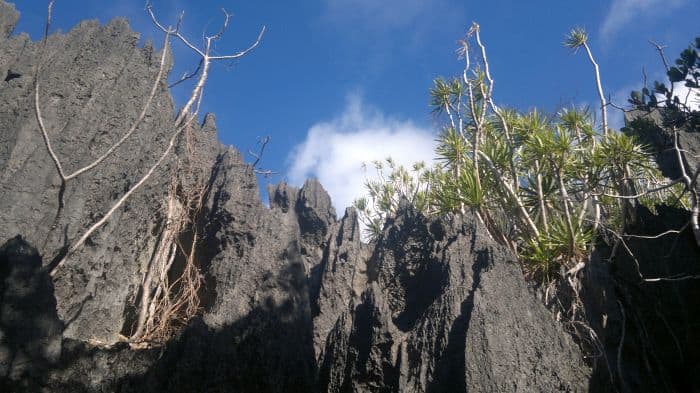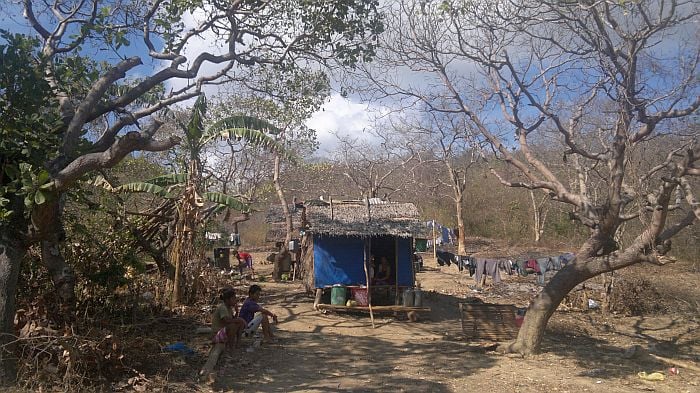 Little family house on the way to the village north of San Miguel.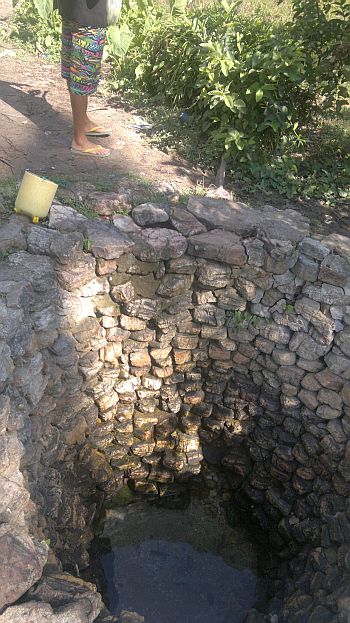 Local well of adjacent village, with its beach (below).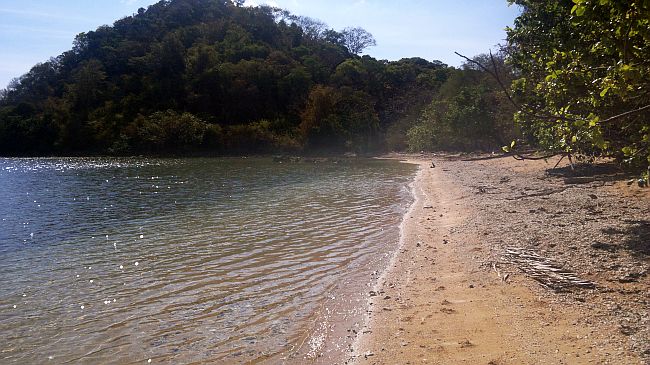 Some pictures of other islands in the area: