A few days later the owner of the 75 million pesos island arrived to his hotel and announced he will be staying for a week. We became quick friends and, although he did not seem so interested in developing his 75 million pesos island, he did mention he also owned property on the other side of Putoyo, and that it faced the open ocean and could be good for the kiting activities I had mentioned.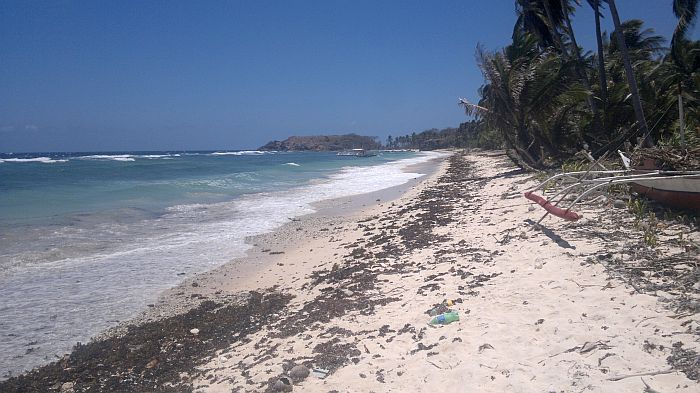 View northwards from the property.
A few days later we took the boat to scope it out, but the waves being too big to safely dock onto shore, I convinced him to go back to the other side of the island, so that I could check out the trail across and see how long it takes (the guests might be forced to do this during harsher weather). I also couldn't wait to see the property.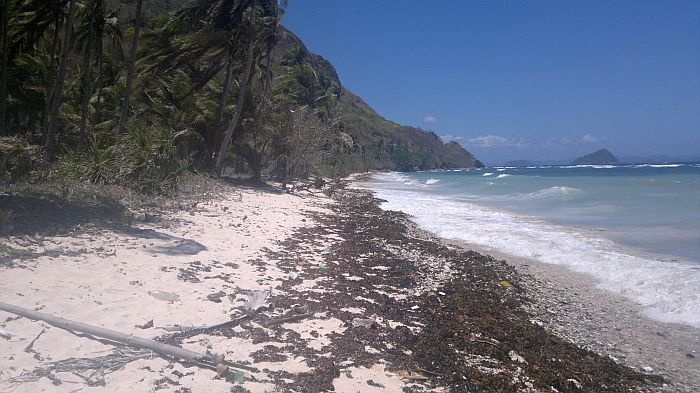 In the opposite direction.
It was a 25 minute journey over fairly steep ridge, with a nice view at the top and stroll through a small community of huts, but the property itself looked nice enough.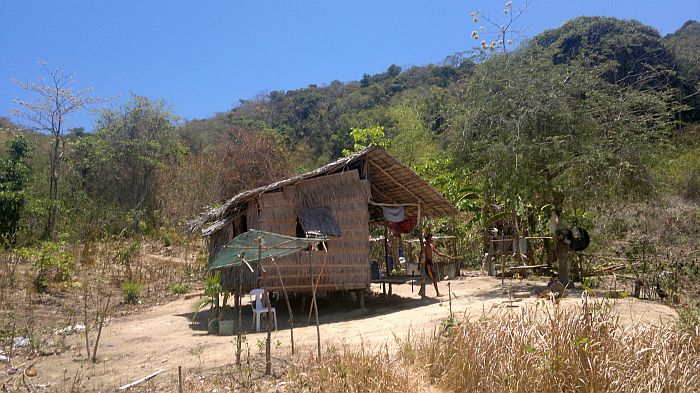 First family hut we came across as we trudged our way up the hill. 
At 70m wide and about 140m deep, not quite the stretch I have been dreaming of, but could be a worthwhile start nonetheless. It is only about 10 minutes by boat from the main town, so an easy first stop for travelers heading north to Coron. I figure I could easily build about 25 jungle huts on this slice, with a large campfire circle in the middle to play music around. The bar/kitchen/my sleep hut will take centre stage on the beach, of course.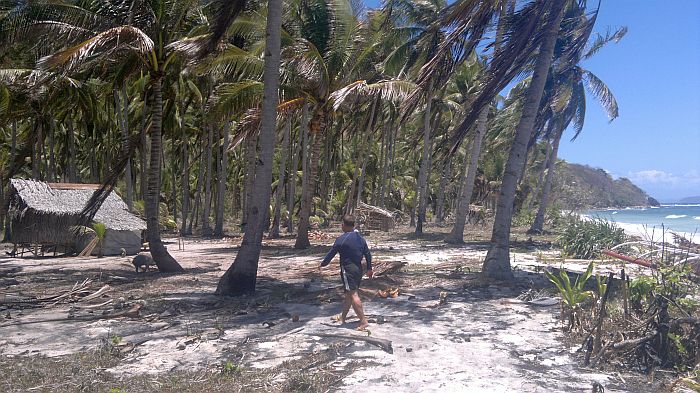 Mine will be right near the beach, somewhere to his right.
The owner said it gets waves like this about ten days out of the month, all year round, sometimes larger during the 'winter' season. Beautiful snorkeling in the area when the seas are calm. Forgot to check if it had a mobile phone signal (will try that tomorrow), but if so, I'm ready to start building!
For inspiration, I might draw on this. The next stop north of us, off of Coron.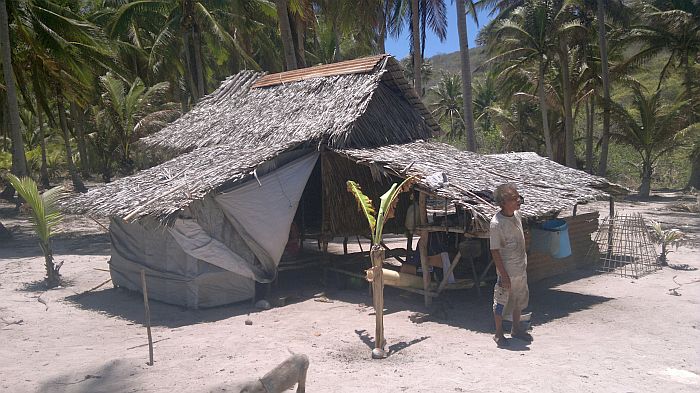 Existing caretakers, who the owner said he will move up into the hill a bit.
They can be in charge of growing our veggies on the hillside.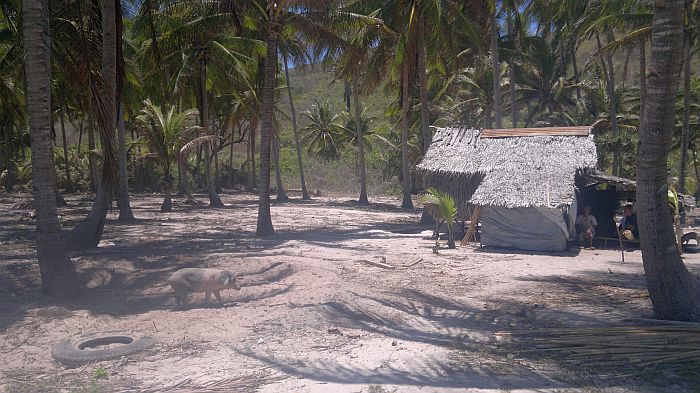 General view of the property, with its existing hut.
Can easily squeeze around 25 jungle huts in this plot of land.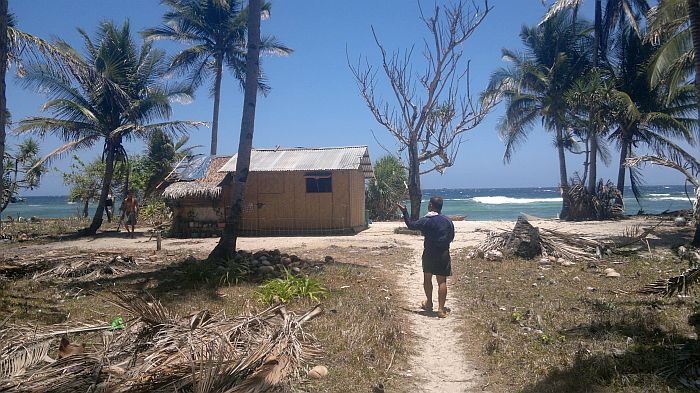 View of a neighbour's house as we approach the beach. His wife owns another plot of land to his right, which I might also be able to develop, although only 25m wide.