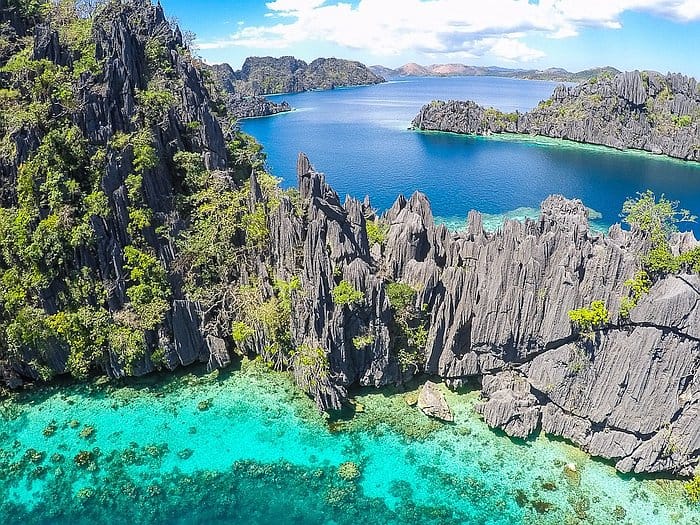 One of the top things to do around Coron according to Tripadvisor. Click here if you are interested in booking some local Coron tours.
Located not far from Kayangan Lake on the same island of Coron (the town of Coron is located on another island), another worthwhile stop along a boat tour. The coastline is splendid and the bay mystifying as you approach the little house wedged into the sharp rocks at the lagoon's mouth.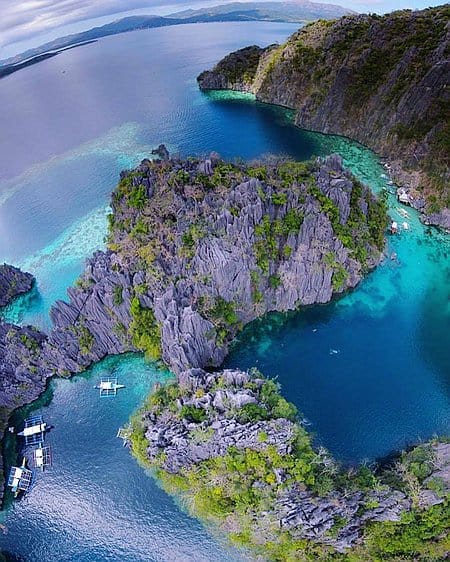 Photo left: the usual entry is at the boats in the upper right, where the house is. But boats can also get into the second lagoon, shown bottom left.
The house owner will paddle out occasionally, collecting the 200p entrance fee from the various boats, but if you're hungry, this could be a good stop for lunch because they'll also grill you up some fresh fish. If you take a peak behind the house you'll find the usual hung laundry, roaming chickens and dirt floor backyard that you'll find in any other rural Filipino home, so obviously the attendants are not collecting much of the entrance fee.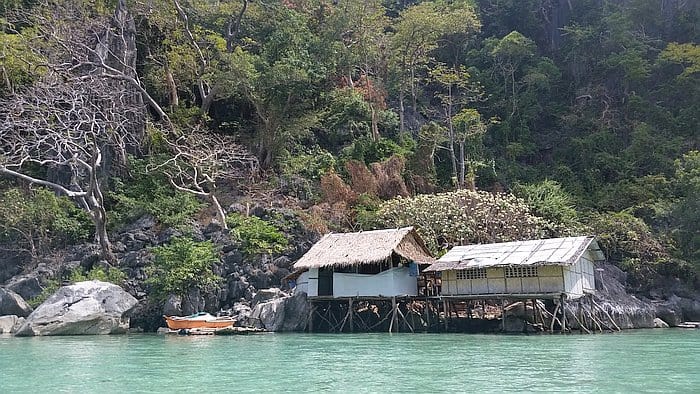 Grilled fish diner and entrance fee collection.
Because the lagoons are so popular, you can expect a lot of tourists bobbing in the water, but still much less than the lagoons around El Nido.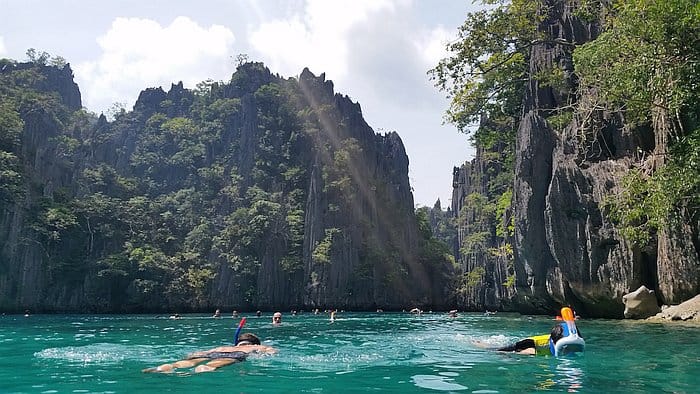 To get to the other lagoon, if tide is low enough you can swim your way under a tight impasse, otherwise you can crawl over on a funky ladder system.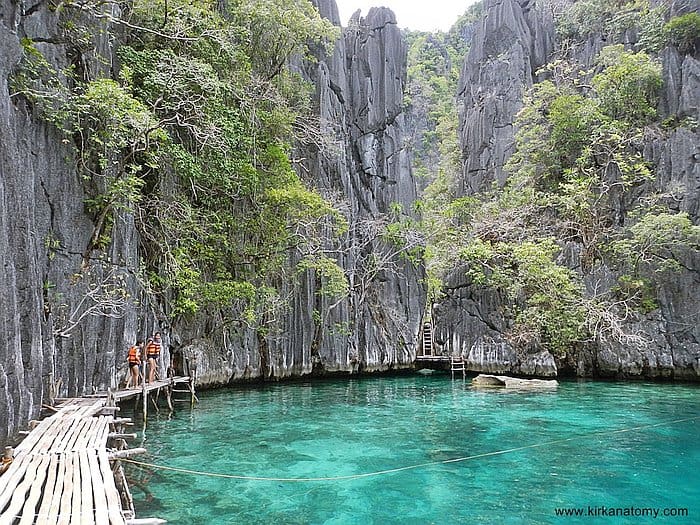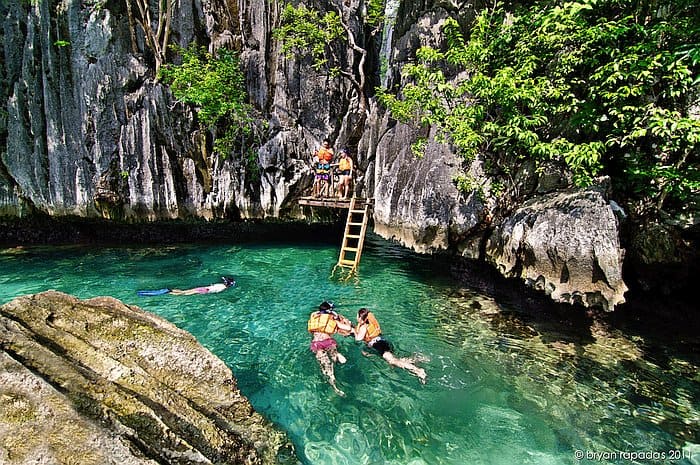 If it is low tide, the ladder is a worthwhile climb if you want to take some good pictures.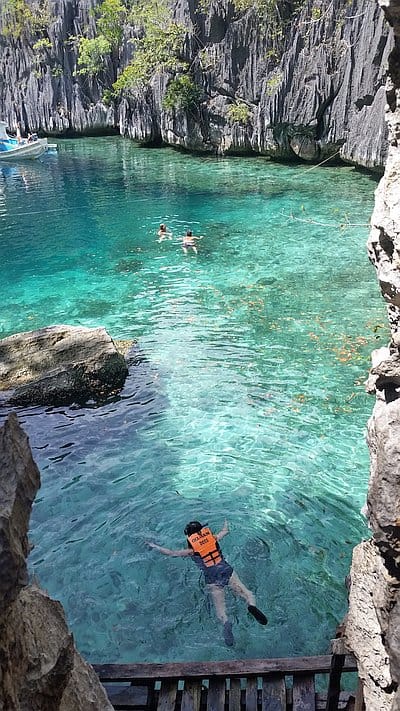 View from the top of the ladder to the second lagoon.
Alternating cold fresh water with warm ocean water can give a slightly eerie feeling, which is why the locals call the lagoons "strange waters".
Here is a short video:
Click here if you are interested in booking some 
local Coron tours
. Or you can join or book one of our
private custom Palawan boat tours
between El Nido and Coron, which would include this site and Kayangan Lake. Tons of paradise beach islands to see along the way, excellent snorkeling in crystal clear waters, caves to explore, Spanish fortress and much more. Completely off the beaten path!