Caravan Survival Tips from Roger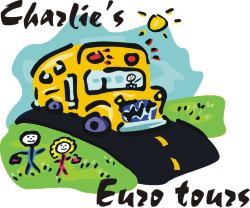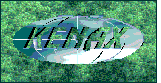 Suggestions from a friend of mine:
My experience with vans is limited to Europe, Asia and Oz! I drive on Dutch plates because I have a Dutch address and insurance rates are low. Also the Hollanders are generally perceived to be fairly innocuous. Even so, you can always find some place (eg Prague) where people will deliberately vandalise the vehicle from a perverse sense of jealousy! So be it.
In many countries a 'foreign' van is likely to be broken into because thieves think that the foreigner is more likely to to have something valuble in it than a local. In the Irish countryside, they would break into a Dublin vehicle for the same reason…. SO I don't think any plates will save you if someone has it in for you.
I always keep my real valuables (money, passport) on me in a pair of trousers with MANY pockets. In the van there is a rubbish bag hanging in the front, totally visible, with todays crap in it. At the bottom is a plastic bag with the good stuff in. … that has saved the day when other things have been nicked. Probably a good in-car security system would help, although I have never bothered, preferring a low profile.
The best security is to move on… to be a moving target. Don't park the same place for 2 nights in a row. In bad places, park after dark somewhere you have already picked during the day. Be gone by next morning. In that way, thieves don't have time to get organised. Of course, there will always be the opportunist, but he is unlikely to have more than a pocket knife to operate with.
As far as crossing borders is concerned it's best to have something familiar for the guys to check.. again, you see a lot of Dutch campers around Europe so are likely to have less problems than say Ukrainian. US/Canadian is very rare!
For camping out as you travel, you are best with a green van (of course, this is only a matter of a coat of paint) Find a camping spot before dark… don't stop there or attract attention. Go to the nearest watering hole, have your evening meal and whatever. Drive back quietly to the chosen spot and lights out, head down. Leave soon after dawn (the roads are best then anyway). Stop later at a cafe for breakfast (beer, coffee and a huge shit). If you need a siesta then pull over at the roadside for a couple of hours during the afternoon… most civilised, and attracts no attention at all! If you need a shower, get out your squirty bottle and go for it. A plastic bottle of water under the windscreen will be well warm by the afternoon. Using this system I have camped all over the place, especially states that say 'No camping except in designated spots'. Generally campsites are a pain in the arse… and expensive!!
SOME COMMENTS BELOW
===========================
Hey Roger,
how are things going down there in Czech Republic?
COLD AND SNOWY… WE'RE LEAVING FOR THAILAND THIS MORNING
Perhaps you already know of my big fat travel plans to travel around the world. I am trying to decide exactly how to go about doing this. I have two options while here in North America. Buy a van in Seattle, drive around the US/Mexico a bit, sell the vehicle in LA or somewhere's else, then grab my plane ticket and fly out of LA on March the 10th, eventually buying my world travel van (I was thinking of a VW diesel) in Europe.
SOUNDS GOOD EXCEPT FOR THE VW. HAVING HAD 2 OF THEM, I WOULD NEVER GO THAT WAY AGAIN.
The other option, which seems perhaps better for me, is to forget about the March 10 deadline and eventually ship my vehicle to Europe (no rush).
I THINK SHIPPING COULD BE PROHIBITIVELY EXPENSIVE!
Now there is this problem about vehicle registration. I will be living out of my van, and one friend suggested that driving a vehicle around the world registered in the Czech Republic could be a problem.
DON'T KNOW ABOUT CZ. IN UK ARE A LOT OF OZZIES CAMPERS WHICH FINISH THEIR RTW JOURNEY THERE… GOOD PLACE TO BUY A VAN FOR THE RETURN TRIP. UNLIKE SAY HOLLAND, YOU DON'T HAVE TO BE A UK NATIONAL IN ORDER TO BUY A VEHICLE THERE.
Then again, if I have US licence plates, someone might mistake me for an American and increase the chances of something happening to the car, or maybe even to me. So how about the idea of buying my vehicle while here in Canada and registering it here. I want to drive all around the world for a period of 2 to 5 years, working off the internet out of my van, and am trying to decide on the best option for this.
I'M NOT CONVINCED THAT THE AVERAGE WORLD CITIZEN WOULD RECOGNISE US PLATES OR CANADIAN COME TO THAT. IT'S CHEAP ENOUGH TO GET A STICKER THAT SAYS 'NL' OR 'CZ' ANYWAY… TAKE IT OFF AGAIN AT THE BORDER… NORMALLY THE COPS DON'T GIVE A SHIT IF IT DOESN'T MATCH THE PLATES.
One of the reasons I want to ship my car out is I plan to buy a shitload of electronics while here in the US and don't want to be nailed at the custom's border, not to mention it would be difficult to carry all of it with me on the plane.
A SHITLOAD OF ELECTRONICS IS GOING TO BE A PAIN AT EVERY BORDER… WHY NOT GO MINIMALIST? KEEP THE DATA ON A REMOVABLE HARD DRIVE. AT EVERY BORDER MAKE IT CLEAR THAT YOU ARE JUST PASSING THROUGH, NOT IMPORTING THE STUFF.
Note I have both a Canadian and Czech (soon to be European I guess) citizenship.
Back to main Caravan Survival Tips
How to Design a Caravan
How to Construct a Caravan
Caravan Beautification
Caravan Electrical Connections
Internet Connection While Traveling
Share a caravan ride in Europe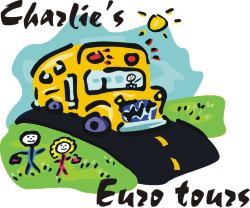 Back to Euro Trip Page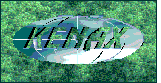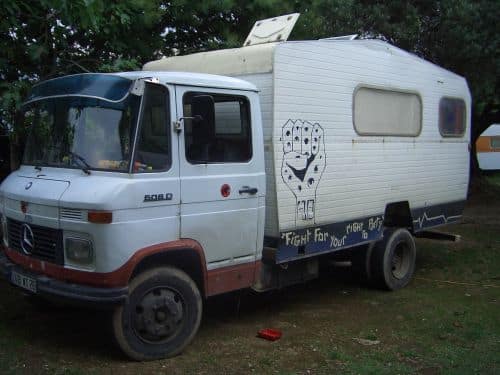 The French couple with the Moroccan fudge.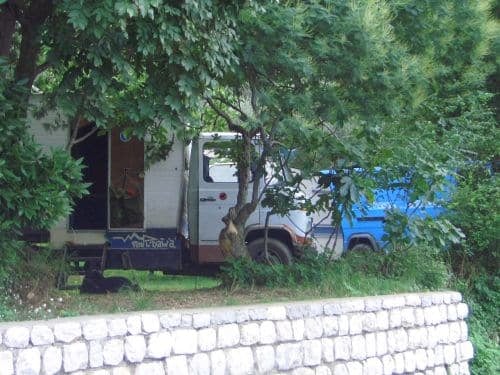 And their big yet gentle rottwiler to scare away locals.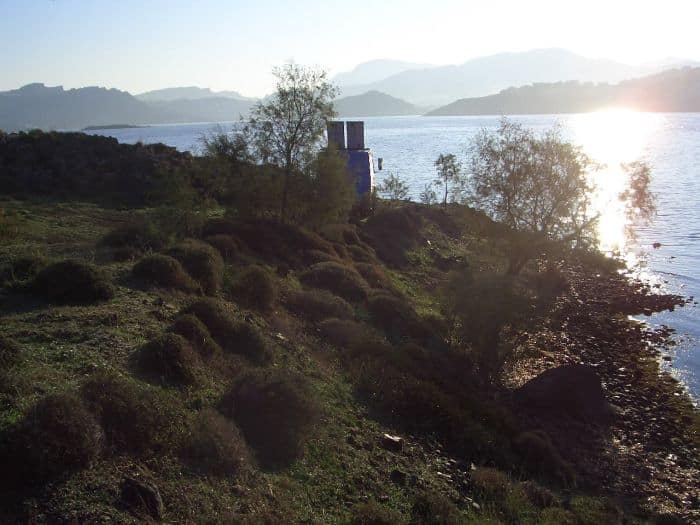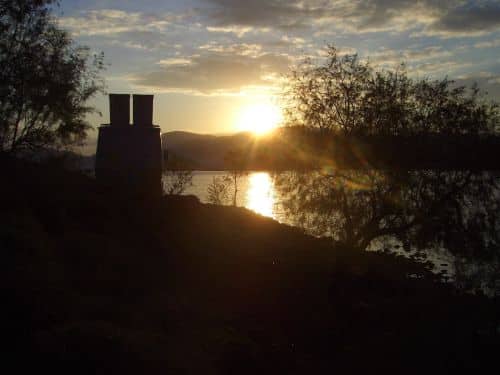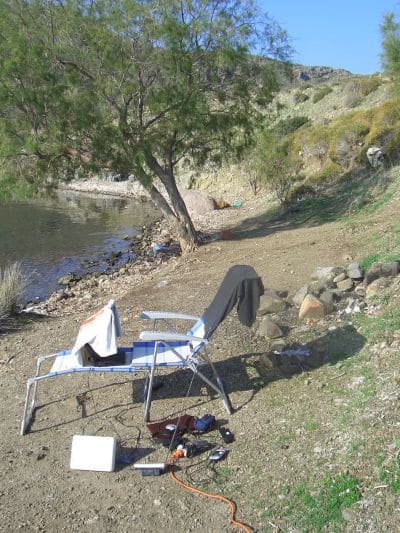 ---
Copyright © KENAX, Karel Kosman – All Rights Reserved Worldwide.
We are a family operation managing private custom boat tours in the beautiful Palawan area, and are happy to help travelers with their plans through the Philippines, having traveled a lot of it ourselves and planning to visit it all. These pages in this section cover my various solo travels through Europe before meeting my wife.