I created this page while I was traveling for five years around Europe in my self-made campervan, looking for different ways to interact with locals along my way, or possibly even organise parties for some income. After all, I've been doing it for a so long and I was equipped with all the necessary equipment. I still love the idea, so I'll just leave this page here as a sort of CV.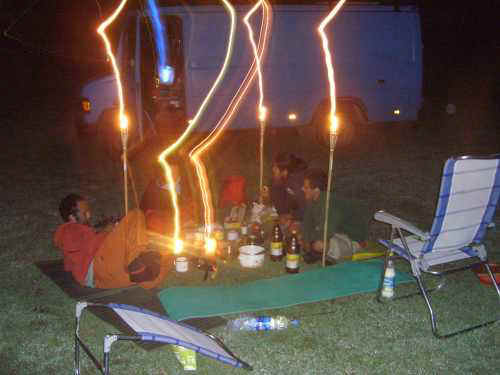 I've always enjoyed organising parties, and they seemed to get better every time, but since I decided to start traveling around Europe and the world, the next logical step was to organise them outside. Many have complemented highly on my great cooking, the product of which seems an essential ingredient to a successful party. Of course, good music is also an important ingredient, as is a good mix of positive people, a pleasant environment, and nice ambient lighting.
For an outdoor party you can add a portable volleyball net and other sports such as frisbees, badminton and various balls. I have all this in my caravan travel truck, so it is no problem to set up a party in some field, nature, or on the beach by the sea. I have a large propane tank with grill, and some very large pots, so it is no problem to cook up a storm. I also have many musical instruments and enough electronics to power a live band, so something around the fire later in the evening can be a nice way to wind up a great bash. Otherwise, I have a 1400 Watt surround sound stereo system and thousands of party MP3 songs, and for the real cheesy at heart, I can even set up a portable karaoke. Everything can be powered from the solar panels and caravan batteries, but if we manage to get an external power supply (I have a 50m outdoor extension cord), I can also plug in the 200 Watt PA amp for extra juicy sound.
Meaning I would open up all the doors in the truck to create one "speaker", where the PA amp about 20 metres away would form another speaker, creating fantastic dimension sound enough to entertain 5000 people. If I park next to a curving hill, it can act as an amphitheatre, blocking the sound from potential neighbours while providing comfortable seating for everyone.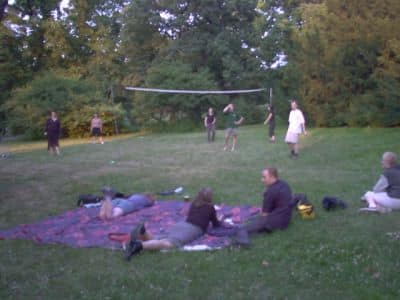 If you would like me to organise one of my great parties for you, just write me a note and we'll work something out.
Or I'll be glad to act as your
cheap travel Europe tour guide as well!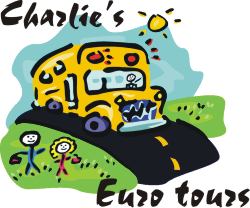 Back to my travel CV
My filming and editing of my friends
Fatty Lumpkin Czech band
We are a family operation managing private custom boat tours in the beautiful Palawan area, and are happy to help travelers with their plans through the Philippines, having traveled a lot of it ourselves and planning to visit it all. These pages in this section cover my various solo travels through Europe before meeting my wife.