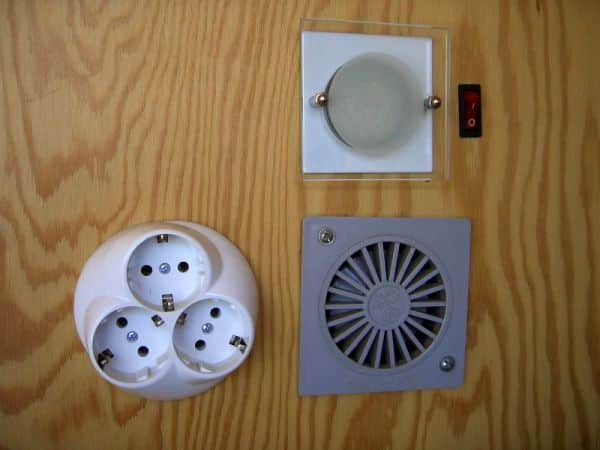 Electronics of caravan motorhome campervan for sale
Some of the 12V systems: LED light top right, three 12V sockets (the higher voltage sockets are elsewhere) and a 12V fan which can suck cold air from beneath the truck and blow it onto the bed.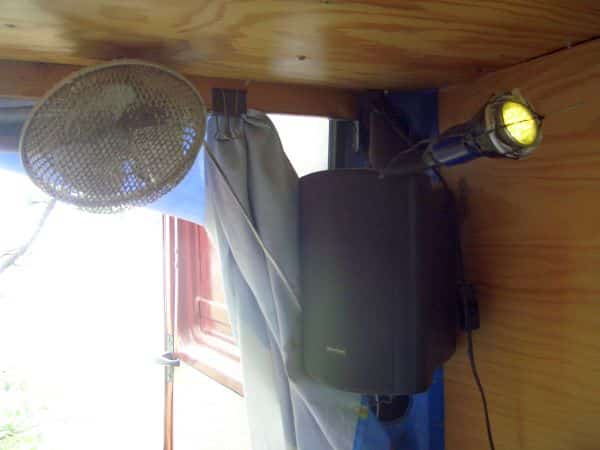 The top right lamp has a flexible stem and a clamp to attach it anywhere. I modified it to take 12V LED lightbulbs. This then plugs into one of the 12V sockets. Here shown above one of the 50W speakers and next to the moveable fan, clamped here to the ceiling above the main bed.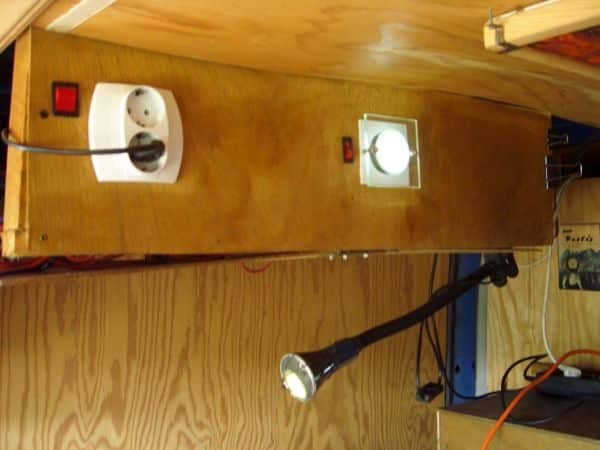 Two more LED lights and two 12V sockets. Next to the socket is a switch to turn on the electrical portable fridge/cooler in the main closet next to the main bed.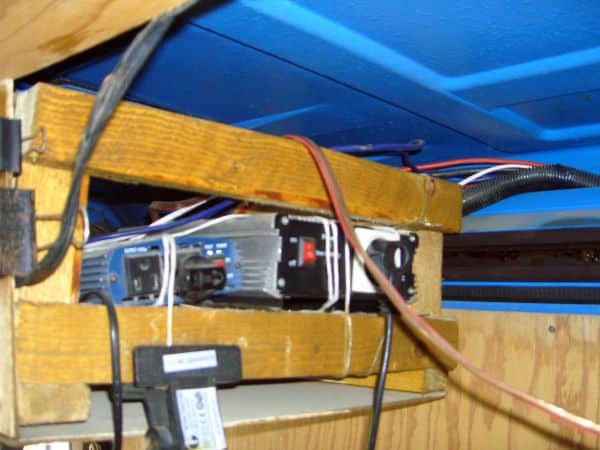 The 120V (left) and 240V (right) inverters, stored in the wooden box you see in the picture to the left and right. The last remaining blue exposed metal might be a suitable location for a roof fan.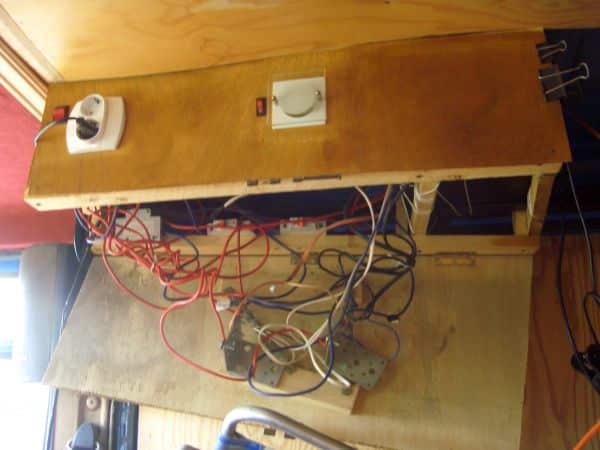 This wooden box opens up from the bottom for easy access to the electrical hub. Three breaker switches in the background for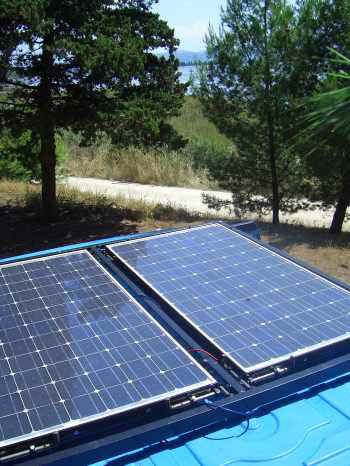 turning on/off the solar panels, batteries and regulator. A fourth breaker switch hidden behind the driver's seat disconnects the alarm, since it can drain the office battery. But when the alarm is disconnected the engine cannot start, so the average criminal would have a hard time figuring out how to start it.Close up of the glorious panels. 2x110Watts of power, enough to run all my equipment at once, when it is sunny. As shown on the caravan electrical connections page the panels can be tilted towards the sun (to either of the sides, back or front), although I rarely need to do so. Once the sun is down there is plenty of battery power to run things until the morning.