Home
»
Travel Europe » Navigation »
This page was written at a time when I started getting the travel bug after almost 15 years of robust living in the place of my birth, Prague, Czech Republic. I flew to London to visit my cousin, then off to Amsterdam, where I hooked up with my girlfriend, who had taken a bus from Prague, and we wound our way slowly back to Prague, visiting friends and sites along the way.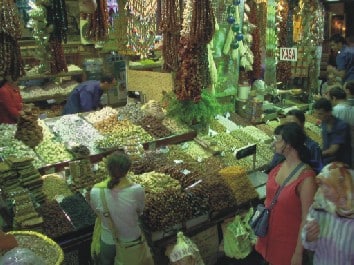 This first trip marks the first of my writing about my travels and is in the form of letters to my friends. Unfortunately, my camera was low quality back then.
We decided we liked traveling so much that, about a year later, we tried it again, but this time in the opposite direction, to Istanbul.
Now my mouth was frothing and I had to get more. Prague was really starting to get stale for me. I started masterminding how I could continue with my online job while traveling. After all, my rent was high enough in Prague. It shouldn't have to cost that much more to roam like a vagrant.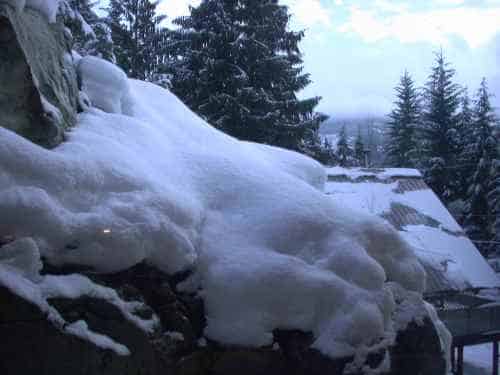 Christmas was coming up, it was about 11 years since I had left my mother's dream retirement location in Vancouver, and I figured, what the heck, let's go visit her, and combine that with a trip to an exotic place I often fantasized about – Mexico!
After surmounting almost impossible odds to get a rush driver's licence and having the good fortune that a neighbor of a friend I was visiting in Seattle was trying to sell his self-made travel van, complete with bed, closet space and 12V battery system with 120V inverter charging from the engine, off I roared!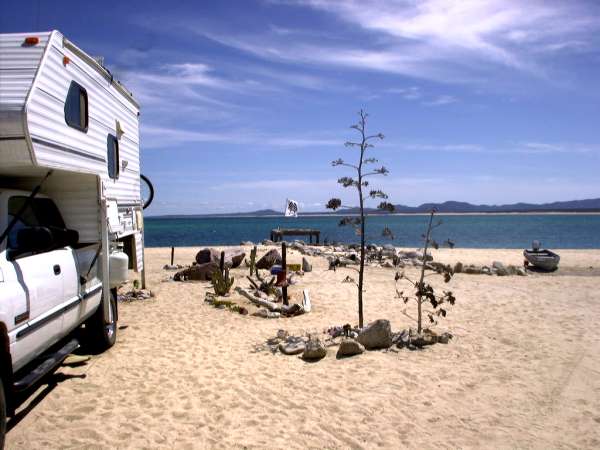 It was a glorious trip, driving along the coast as close as possible, visit a friend in San Fransico, then another in Tacoma for some skiing, Yosemite, Sierra Nevada, visit a friend in Las Vegas, 200 miles through the Grand Canyon, where I ran out of gas, but some nice locals helped me, then some friends in L.A., and finally down to the southern tip of Baja.
Managed to squeeze in ten days in this paradise, and I really regretted the thought of going back to freezing cold Prague. But it was accounting time and we do not want to poke the taxman bear. But during these ten days I learned how to windsurf, every day after a morning routine of playing beach volleyball with the other vagrants. Grass was abundant and life was mighty fine.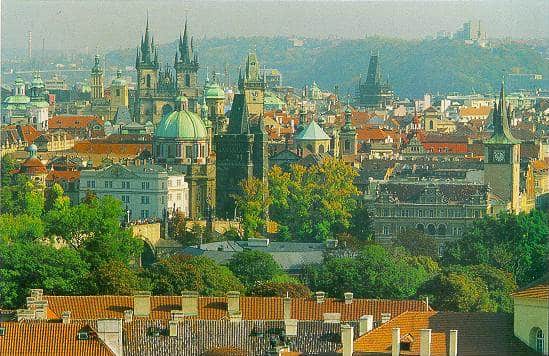 Inevitably I developed an absolutely fantastic tan, and on my arrival to freezing cold Prague, I decided I would show that off while protesting against the winter in the form of wearing shorts, sandals and a light sweater. The warmth of the blaring sun that I had absorbed over those ten, glorious days, seemed to sustain me for about three days in Prague, after which I had to relent to wearing warmer clothes. Although I decided I will keep the shorts and sandals, but with thick, long socks, and eventually knee warmers. Did I just become a German? But I found in fact that it was more convenient. I could roll down the socks and knee warmers once I got to the pub, which was usually only about a 10 minute brisk walk or jog from my house. I started developing a reputation in town, over the next three years, having maintained this adamant principle. Once I remember walking up that long stretch of Wenceslav Square, trying to squeeze around the crammed people. I wasn't wearing socks, as it was not so cold at that time, and decided to just take my sandals off and sprint barefoot up the road part of it. I heard claps and cheers.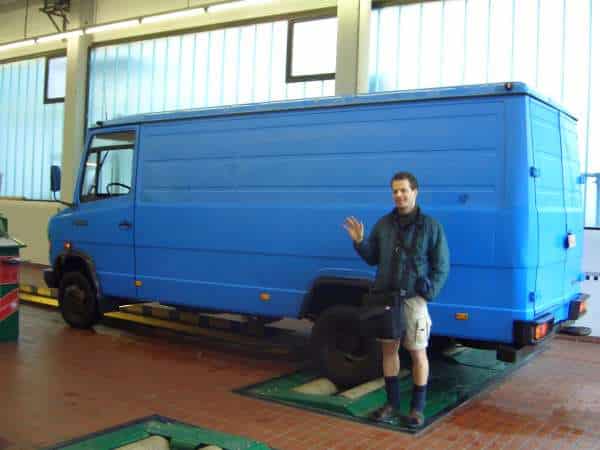 But now my mouth was frothing even more for travel and I decided resolutely that I must make this work and travel permanent. It took my three years to save up for a truck and remodel the inside myself, and then it was off for a glorious 5 years of traveling through Europe.
This page serves as the navigation page for these years and eventually ends at a point when I left Cyprus to go for a summer of tree planting back in Canada for a cash injection, since a lot of my previous customers could not believe it was possible to travel and work at the same time. I must keep this a secret from future customers.
After that I switch over to a domain I bought for this purpose, travelgoof.com, which my brother suggested to me because I had always signed my email updates of my travels as Travel Goof.
But eventually my path led me to the Philippines, where I decided to consolidate all the material of my life into a single page. Work in progress. Anyone wanna convert it into a book for me?
A Taste of Traveling Europe
Trip through Western Europe – August 16, 2001 [sorry, will recreate better maps sometime in the future]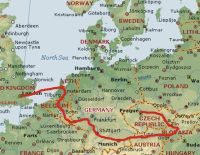 Trip to Bulgaria and Istanbul – July 20, 2002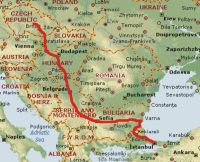 The Big Pilot Test – Mexico!
Intro and Preparations – December 14, 2003
Getting a Driver's Licence
Off to Yosemite and Beyond
Back to Czech – April 10, 2004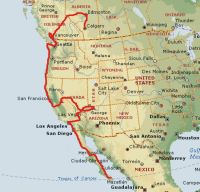 The Massive World Tour Finally Launches!
2006
July 15 – Finally on the road
August 9 – A New Life, Party with the BasketBall Gang
August 22 – My First Travel Customers
October 2 – Relaxing and turning over a new leaf
November 8 – Tommy the Party Preacher
November 20 – Barreling to Bodrum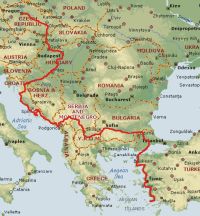 2007
February 20 – Boredom in Bodrum and escape from Yalikavak
October 1 – Escaping the heat of Cyprus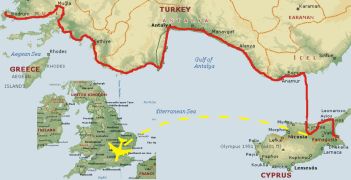 December 09 – Leapfrogging the Drabby Cyprus Winter
2008
February 29 – First friends visiting me to Cyprus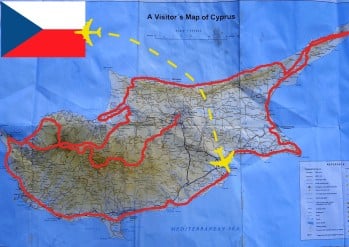 September 01 – Gone Treeplanting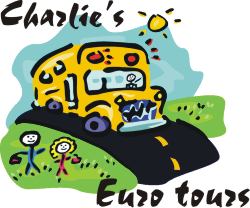 Since 2009 I ran out of time to keep updating this, but have continued to take notes of my travels, which will now be rolled out as a book at TravelGoof, my new domain for this great hobby (however, as explained above, I decided to consolidate that into my new travel business, into a book of my life).
Island Hopping in the Philippines
Home
»
Travel Europe » Navigation »
We are a family operation managing private custom boat tours in the beautiful Palawan area, and are happy to help travelers with their plans through the Philippines, having traveled a lot of it ourselves and planning to visit it all. These pages in this section cover my various solo travels through Europe before meeting my wife.