Safety, weather and other conditions on our boat tours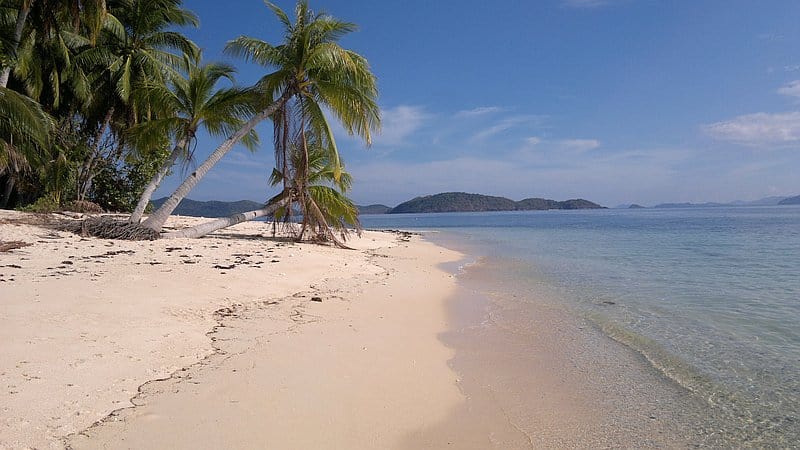 As you can see from our reviews, most of our guests love our service, while a small minority do not. This page is designed to steer away those who might not like the conditions, making everyone happier. For us, we mostly have problems with those who do not read much of the information we send them but come with their own expectations. This is a developing country and not everything is perfect, but the beaches are and the people are sweet, something we would like to maintain and not let become spoiled by unnecessarily sour experiences.
Here are some of the conditions which some may not prefer:
we specialise in custom private tours off the beaten path. Unless you book a stay at some of the fancy resorts along the way, the basic accommodation we ourselves can arrange, such as bamboo beach huts, tents, or even simple hotels (check here for a list of both fancy and basic accommodation along the way), can offer only basic facilities. There are toilets and showers everywhere, but sometimes you may just have to squat and flush the toilet with a small bucket drawn from a big bucket of water, or something similar to "shower" yourself with. An example could be one of our regular stops near Sibaltan, Pical.
the accommodation is usually very basic. Many places have limited electricity, such as noon to midnight in San Miguel, Linapacan, or the frequent 6pm-10pm in Pical. Smaller islands might be like Pical. Some have diesel generators and can power aircon overnight, but that will need to be paid for extra. The boatmen are slowly stocking up on battery powered fans for the tents. Sometimes it is best just to sleep on a breezy beach under the open stars, but make sure there are no sand flies. Best to discuss your requirements and preferences with the boatman.
the toilet on the boat can be very basic, without even a roof. Just a simple booth, but not a problem to ask the boatman to pull over somewhere in town, or you can just go into the ocean.
the waves and weather can get a bit rough sometimes, as indicated on the forecasts page. Whenever a low pressure area develops in the open ocean east of the country, as soon as it even starts approaching the east coast, the standard coast guard reaction is to issue a warning. But this is the same supersafe approach applied by the embassy of your own country, which possibly issues a dire warning in bold red letters not to come to this country. I asked the coast guards in and exmayor of San Miguel in Linapacan if any accidents have ever been reported along our regular route and they claimed absolutely none. There are 82 islands between Sibaltan and Coron to provide plenty of shelter. The typhoons generally hit the east coast and are then pushed northward to the upper tip of Luzon before they go down to Vietnam. They rarely make it through the middle of the country, but when they occasionally do (I lived in Linapacan for two years), by the time they get there they are fairly tame. In any case, the boatmen know when it is or not safe to go out and will not risk their lives or boats for some extra income. Therefore, if you hear any warnings by the coastguards, this is NOT grounds for cancellation of your tour. If the weather gets too rough, usually the boatmen will sit out the storm for a day or two and then continue. The last year I lived in the area I counted 8 typhoons passing around the country and our operations needed to pause only for a few days on two separate occasions.
SE Asians can be very relaxed, living in such paradise, and not be the most punctual. If you are due to meet somewhere, best make it in a pub or restaurant and let them come to you.
In some areas you may experience roosters hollering or pigs squealing or snorting at certain hours, or mozzies (mosquitoes) biting at dusk and dawn. We generally avoid any beaches with sand flies, but doesn't hurt to ask if you are sensitive to that.
To sum it up, our tours are not for everyone, but if you want to get off the beaten path, into beautiful pristine nature, remote beaches and meet and live like truly rural and hospitable Filipinos, then our tours are for you. We have different sized boats, so if you are scared of big waves, you can arrange one of the larger boats. The accommodation can quite vary, from fancy resorts you have to book in advance yourselves, to basic huts or inns, to tents.
You can join or book one of our private custom Palawan boat tours between El Nido and Coron. Tons of paradise beach islands to see along the way, excellent snorkeling in crystal clear waters, caves to explore, Spanish fortress and much more. Completely off the beaten path!