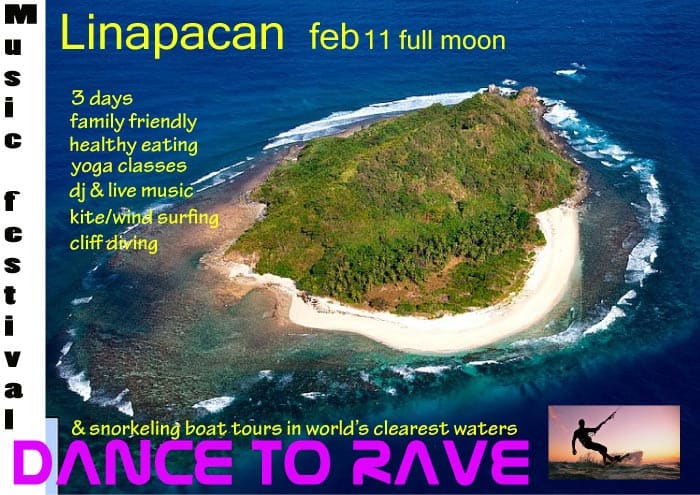 Dance to rave on a beautiful island in paradise, snorkel during the day in the clearest waters in the world, kitesurf, windsurf, wakeboard, beach volleyball, or go on a local island hopping tour to explore caves, an old Spanish fortress, shipwrecks for diving, or cliff diving straight into the ocean.
I've lived in Thailand for two years on the beautiful island of Koh Phangan and think this pristine area, with its 52 mostly deserted islands, would make a great place to start a tradition similar to the Full Moon Party, except with better music, combined with optional sports during the day, good healthy food and yoga and other healers to create a three day festival of fun, happiness and good vibes.
I have a long history of organizing parties, such as the one in Bohemian Paradise, and I'd love to introduce this beautiful area of Linapacan to the world.
This page serves as an introduction to the concept, now I just need help spreading the word. Perhaps an annual event on a weekend near the 23rd of February, my birthday, as it seems a popular time of year for tourists here and good weather for kitesurfing. But I'm open to ideas! Feel free to contact me.