Visible from the Palawan shore, this island takes less than 30 minutes to get to by fisherman boat. The going rate by local fishermen is 1,000p per leg (2,000 there and back) for the boat (ask at Ursula in Sibaltan, or phone the hotel owner below), or you can join one of our boat tours to continue north after this first stop.

View on landing (click to zoom in).
There is another, very small village on the other side of the island, which a guide can take you to for 300p, but I got somewhat sidetracked by the itinerary and didn't manage to make it. Next time for sure.
There is only one official homestay in this village, at the house of the island's captain, but he can arrange for additional space in the village if his place is full.
Stay at the captain's house, transport and pickup arranged (800p/night), good for 2 people, fan from 6pm to 6am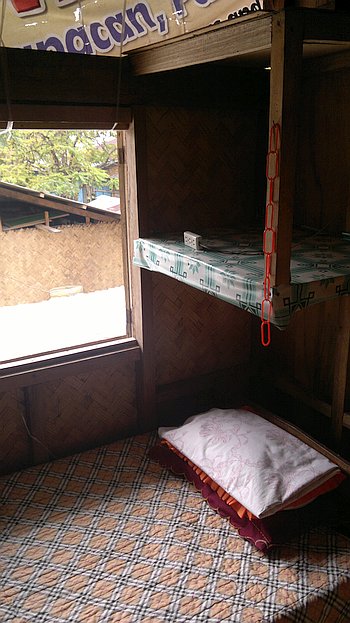 Somewhat modest accommodation, but who needs to stay inside in paradise? Recently though they finished construction of an addition right on the shore (picture below). Must visit them again to document!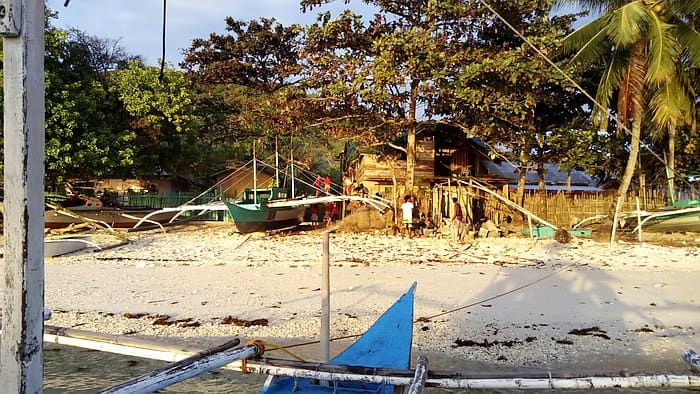 One of Captain's businesses is to collect the daily catch from the island's fishermen, pack it in ice and send it off to Manila. Rather a fascinating process to watch, and you get to pick and choose what you want thrown on the grill!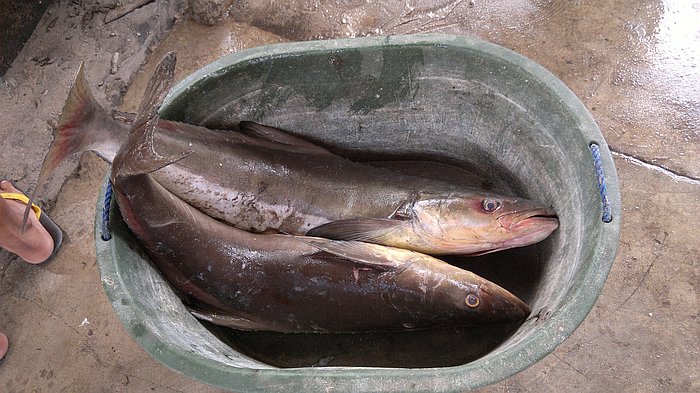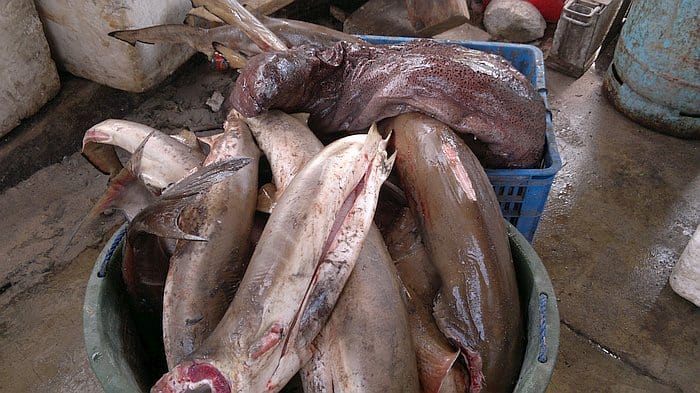 Captain slaving away for you over the grill:
Lunch of fish, dinner of a massive squid, rice all included, and egg omelette the next morning for 300 pesos ($7) – he even shared two bottles of local rum with four of us!: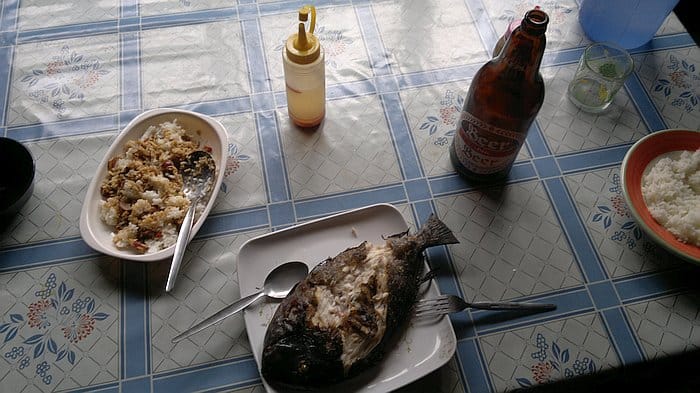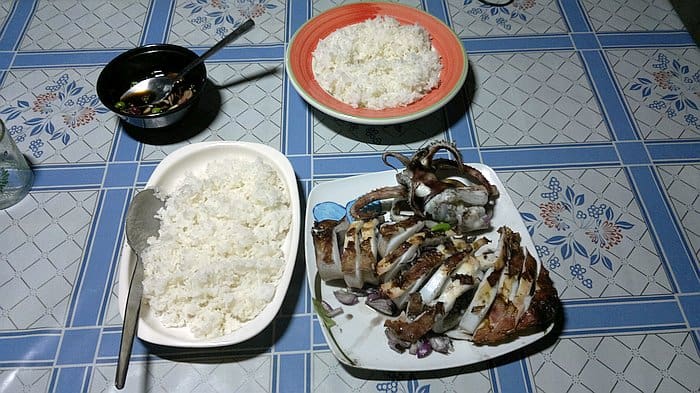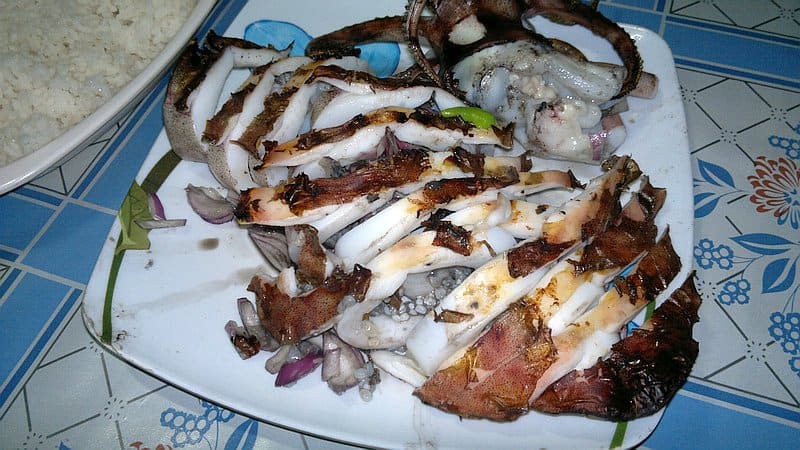 The animals wallowing in his yard certainly seemed content: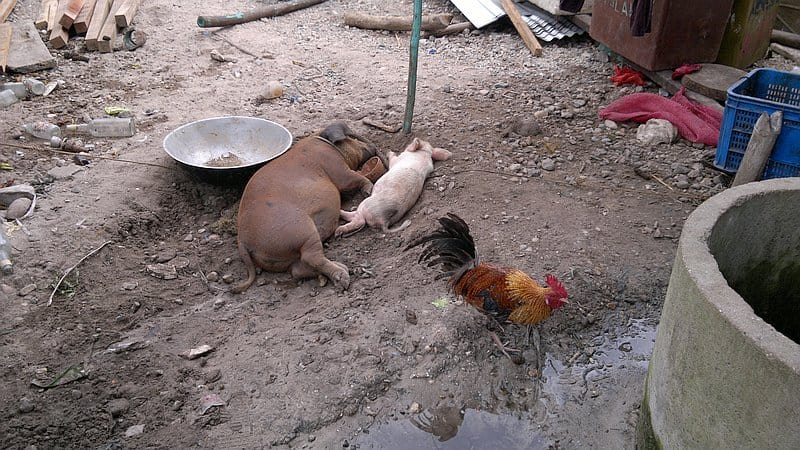 Getting stuffed for the grill themselves. Saw how the captain ripped out the brains of one of the fish and threw it to the swine. Efficient recycling I suppose.

Contact:  the Captain's wife named Theresa at +63 939 314 7505.
You can check out some reviews on their Airbnb profile, but best to book directly through her via the above telephone number.
Itinerary
Besides watching the fish processing, you have the usual stroll through the village, where children and people alike are delighted to meet you, hollering "Hi! How are you? What's your name?":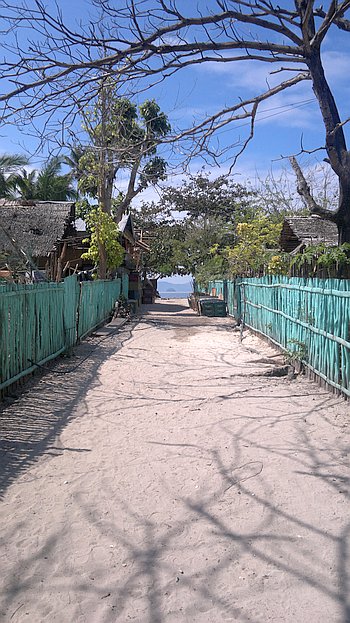 Around here the picket fences are green.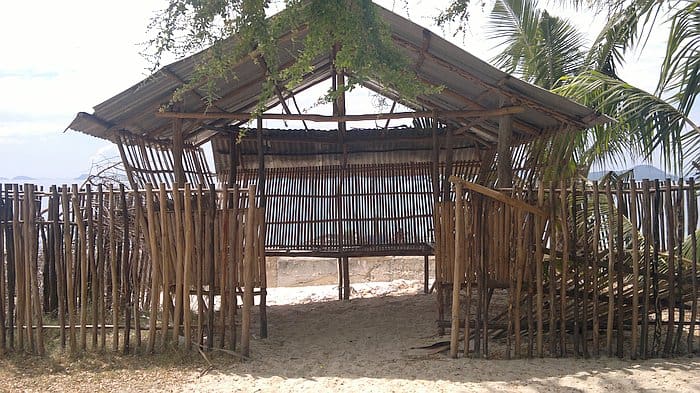 Random rest spot by the sea.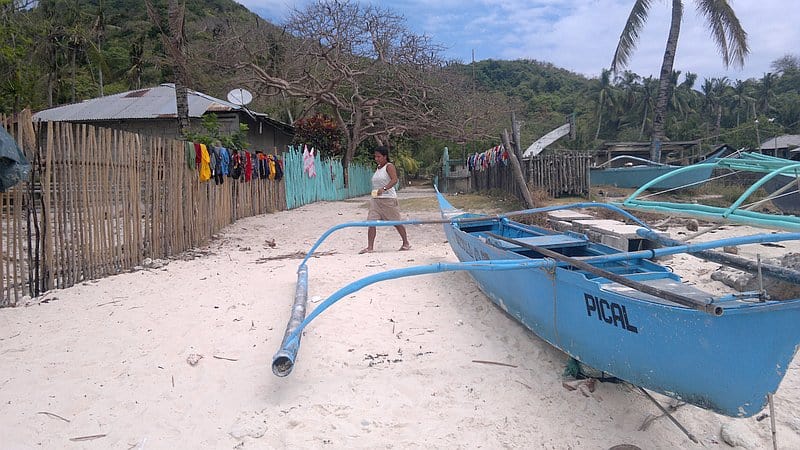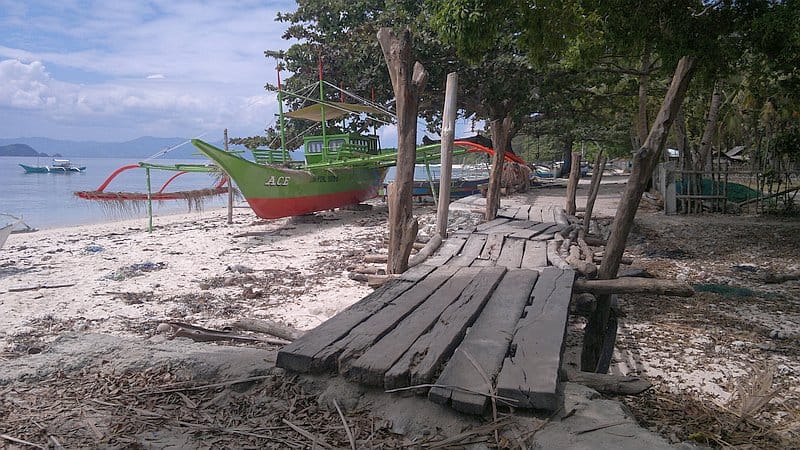 I was fortunate to watch the preparation of a once-every-two-year wild boar for the village's evening meal, caught by explosive device buried in a crab meal lain on a jungle path: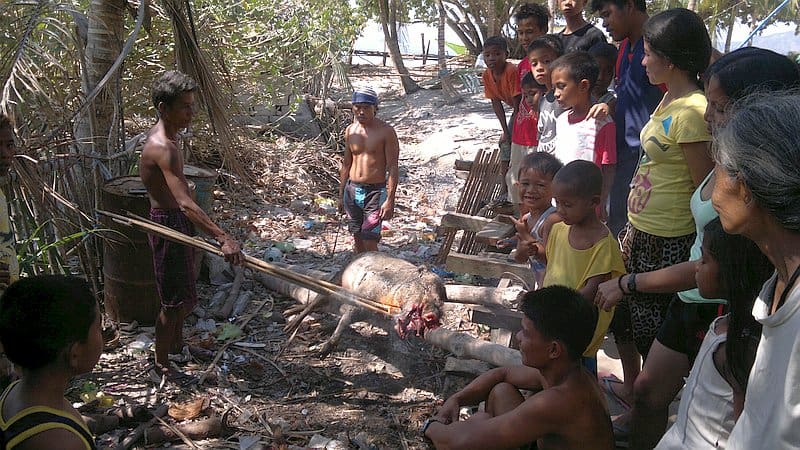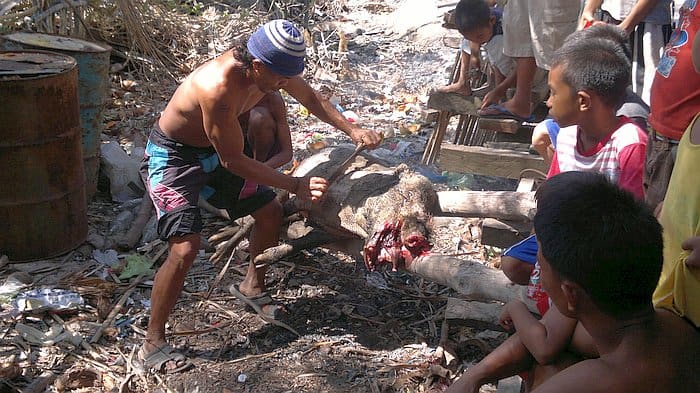 Or the outdoor elementary school converted for Valentine Day's celebrations: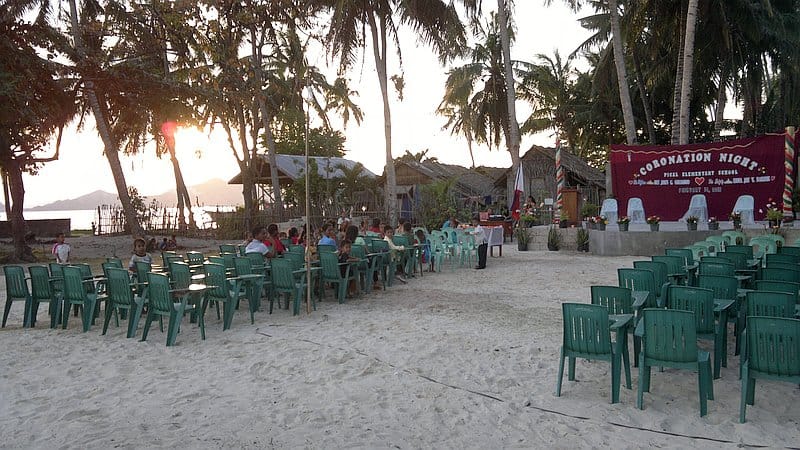 Or the usual stroll along endless, pristine beach: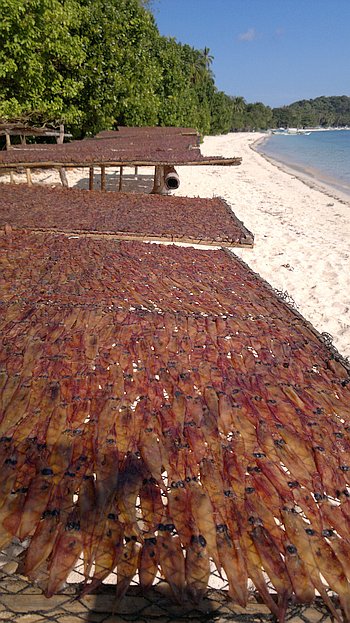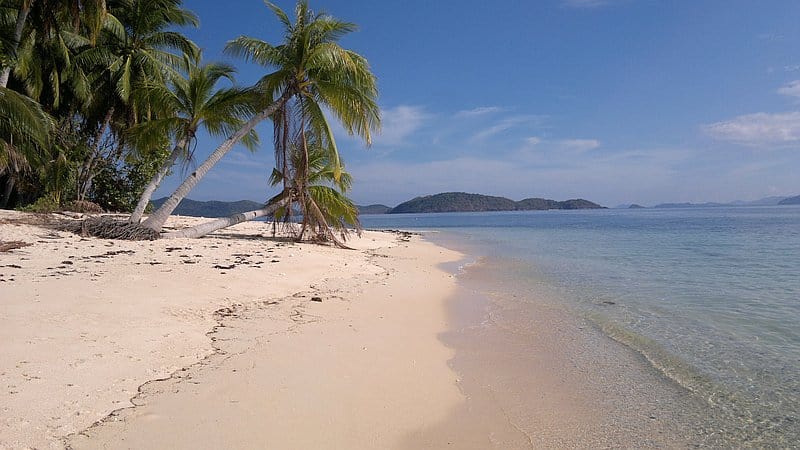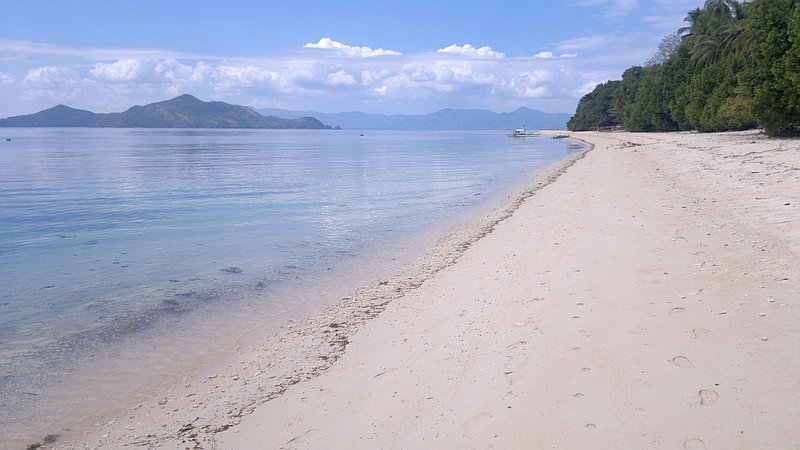 And then of course the 300p guided tour to small village on the other side of the island, that is if you can escape the village's bar and usual suspects!: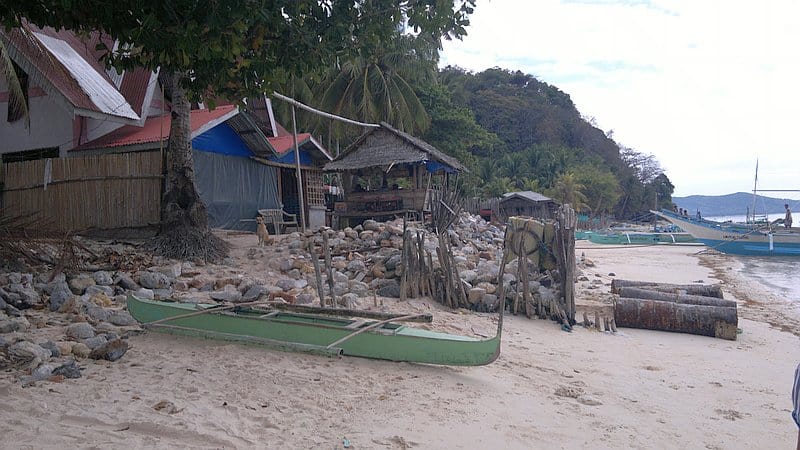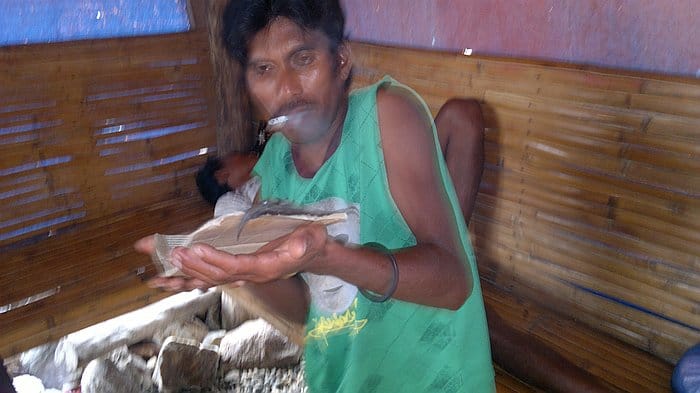 Experience real rural life!
To get here you can join or book one of our 
private custom Palawan boat tours
 between El Nido and Coron. Tons of paradise beach islands to see along the way, excellent snorkeling in crystal clear waters, caves to explore, Spanish fortress and much more. Completely off the beaten path!