El Nido, Palawan is pleased to welcome you to its enchanted tropical paradise. Located in the Philippines, El Nido is famous for its crystal clear waters, white sand beaches, and towering limestone cliffs. In 2023, if you visit this tropical paradise, you will be charmed by its amazing beauty and will experience an adventure you will never forget. If you're planning a trip to El Nido, Palawan, look no further!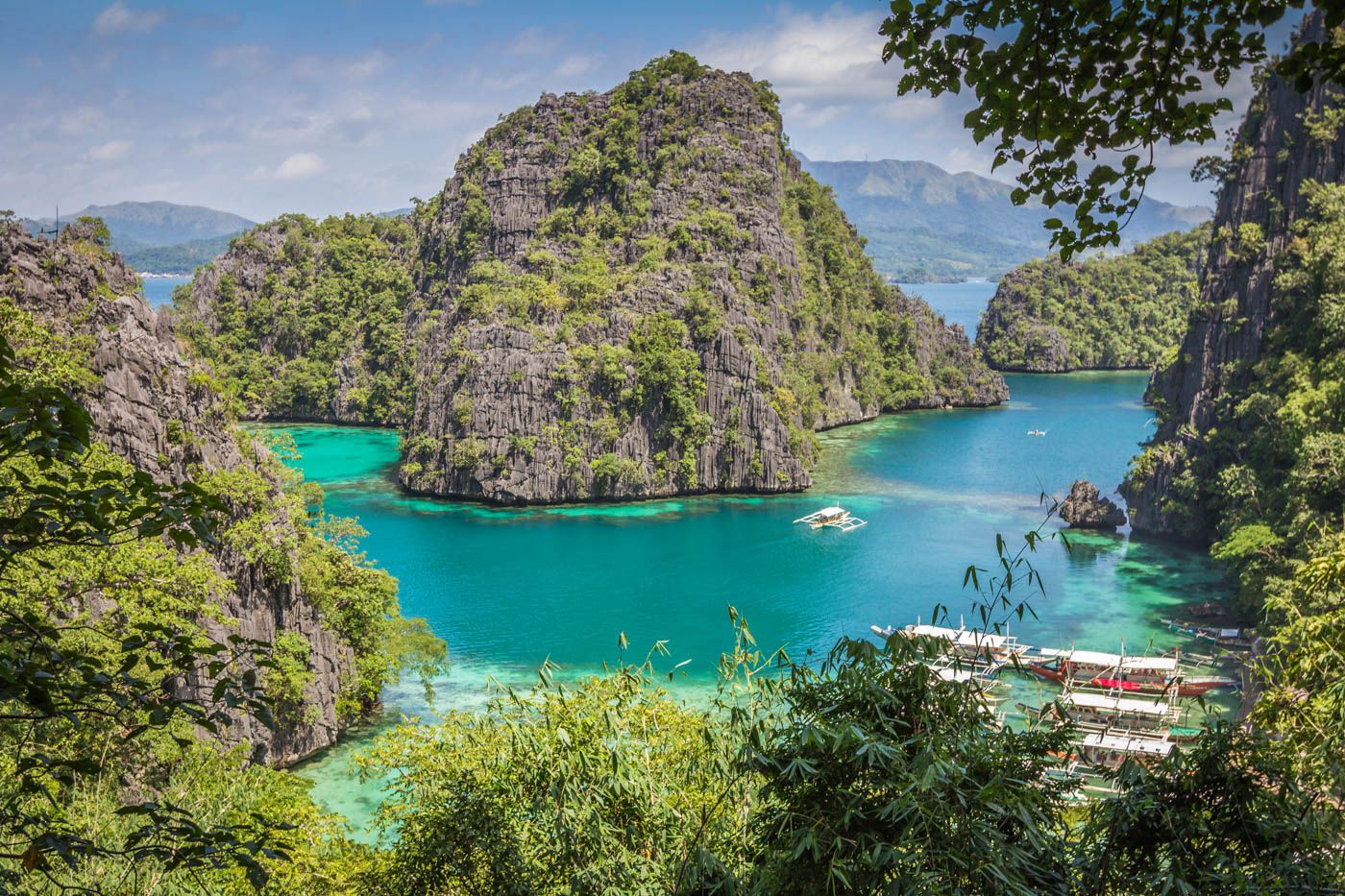 Getting to El Nido in Palawan
Manila to El Nido in Palawan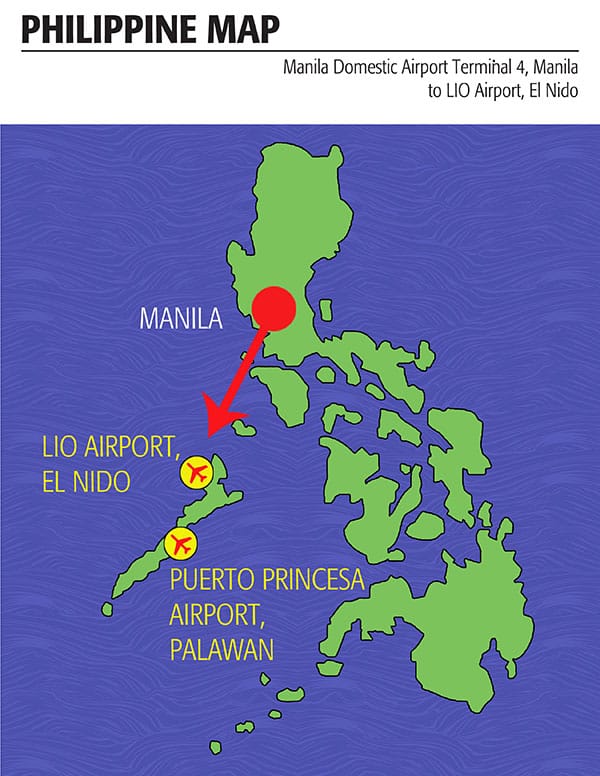 Flight: From Manila, you can take an Airswift aircraft to Lio Airport, which is located just 7 kilometers from the center of El Nido. You can avoid Puerto Princesa and head straight to El Nido by using this route.
Puerto Princesa to El Nido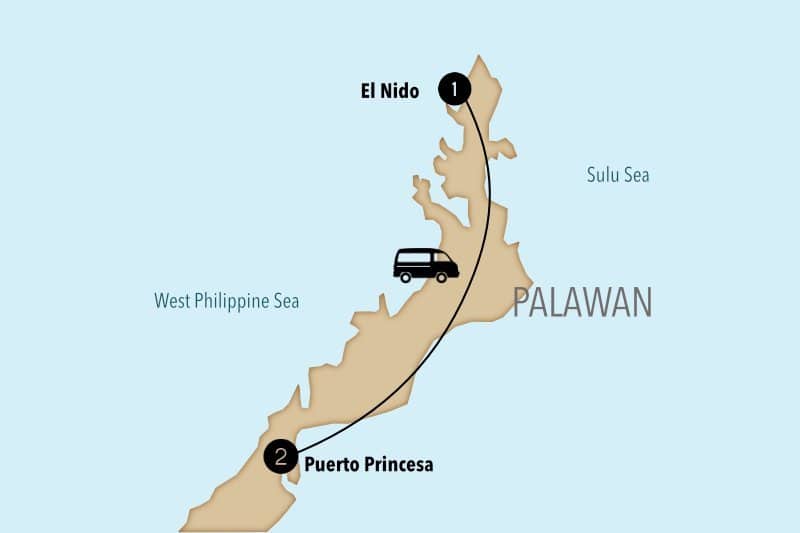 There are several options to travel from Puerto Princesa to El Nido:
Public Transport: A bus travels between Puerto Princesa and El Nido several times daily. Prices per person start at 430 PHP but can change based on the bus company used. It's important to remember that the bus makes stops along the way, which can add up to an additional eight hours to the total travel time. There is a restaurant halfway through where you may eat lunch and use the facilities.
Van: You can reserve a van at the Puerto Princesa bus terminal if you'd want to travel more quickly. Depending on how good you are at haggling, the fare can be anywhere from 500 to 700 PHP. Traveling by van to El Nido will take about 5.5 to 6 hours, with a 20-minute break for lunch.
Own Transport: Renting a car or motorcycle in Puerto Princesa, the capital of Palawan, and driving to El Nido on your own is an option. However, remember that the vehicle must be brought back to Puerto Princesa at the conclusion of your excursion.
Port Barton to El Nido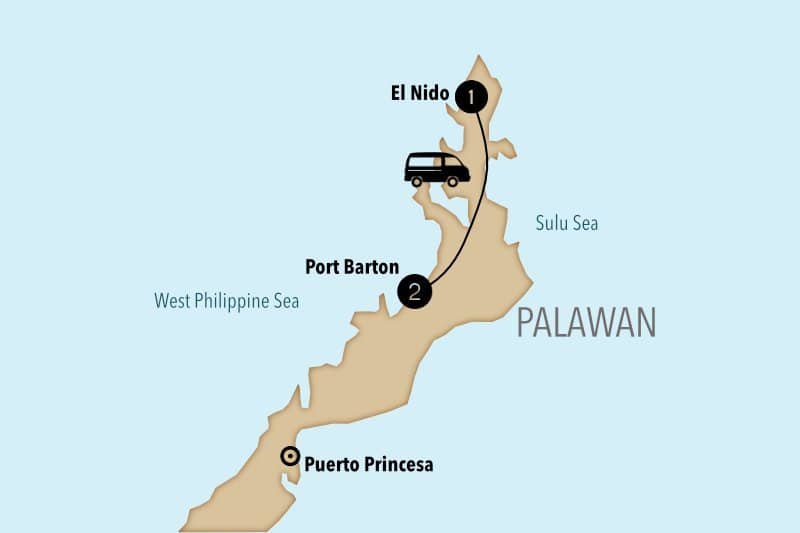 Port Barton is a popular halfway point for tourists traveling between Puerto Princesa and El Nido. To get from Port Barton to El Nido, follow these directions:
Public Transport: There is no direct bus route, therefore if you choose to take public transportation, you will have to transfer to the nearby town of Roxas. To get to Roxas from Port Barton, take the Jeepney (the local public transportation) at 8 a.m., as it only takes 90 minutes and costs 150 PHP. (approx. 3 USD). A bus ride from Roxas to El Nido costs 180 PHP ($3.60 USD) and takes around 3.5 hours.
Van: The most time-efficient way to get from Port Barton to El Nido is to hire a vehicle. It takes about 4.5 hours by van and costs around 350 PHP in fare. (approx. 7 USD). Having the ability to bargain could help you get a better deal.
Own Transport: If you leased a car in Puerto Princesa to go to Port Barton, you can continue driving to El Nido on your own time.
Accommodation in El Nido
Now that you are aware of the suggestions and tips for scheduling a stay in El Nido, you can proceed with comfort. Find out which affordable, mid-range, and luxurious El Nido hotels and resorts come highly recommended.
Budget Accommodations:
El Nido, Palawan is worth the trip without breaking the bank. You can easily find a budget-friendly hotel to stay in. Tourists consistently rank them among the best in the world due to their convenient locations, high-quality services, and friendly staff.
1. Spin Designer Hostel
This trendy hostel is a hit with travelers and digital nomads alike, earning a spot among El Nido's best-value hostels. Rooms range from dorm-style to private, and either a shared or private bathroom is included.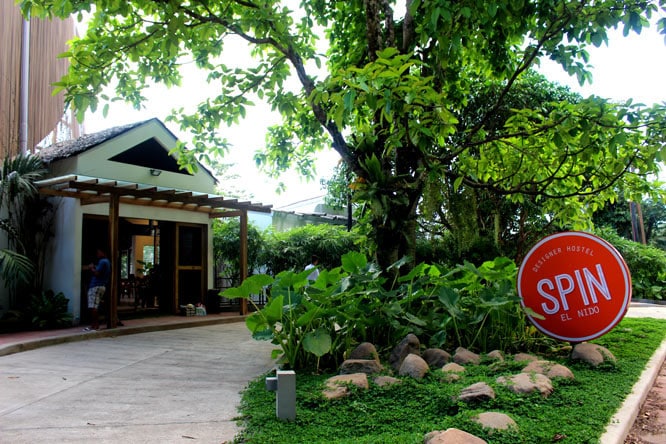 Together, they share a forest-view patio, a game area, a kitchen, and a barbeque. Their movie nights (with complimentary popcorn!) and beer pong and margarita nights are huge hits with the guests. Getting to the heart of town from the hostel takes about 5 minutes.
2. Outpost Beach Hostel
If you want to meet people from all over the world, this is the hostel for you. Guests can mingle and enjoy the sunset at the bar and restaurant located directly on the beach.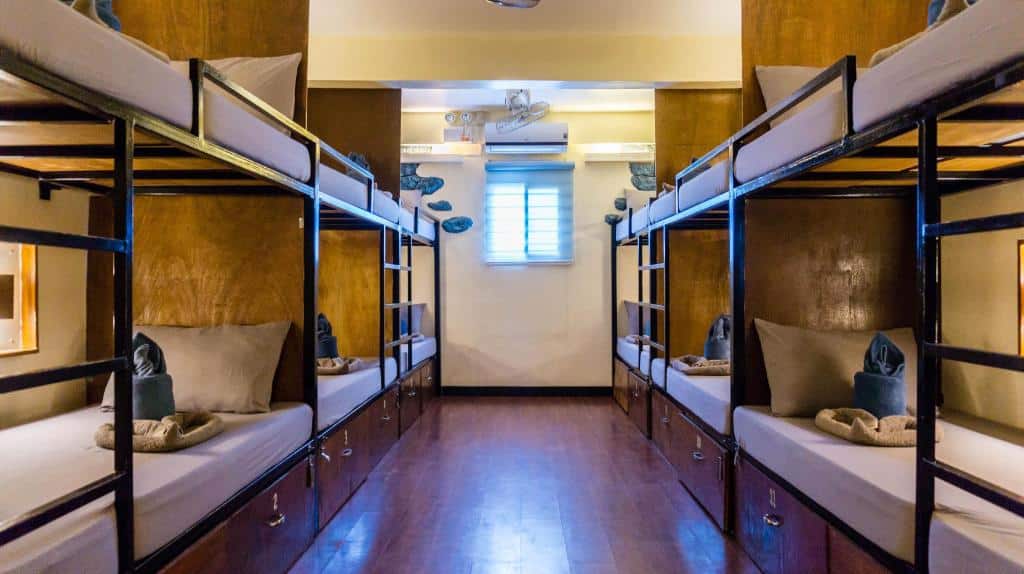 This oceanfront social hostel in Corong-Corong's Sunset Beach is a favorite among budget travelers. Both shared and private accommodations provide air conditioning, fans, a hot shower, and secure storage lockers.
3. Mad Monkey Hostel Nacpan Beach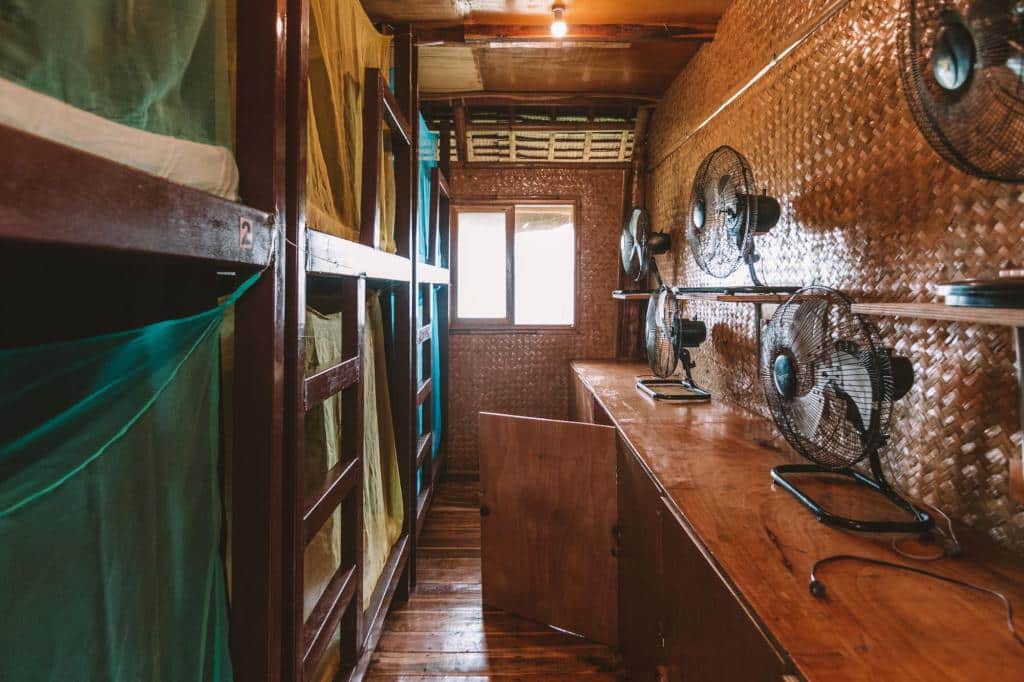 This hostel on Nacpan Beach is a favorite spot for chill after-hours gatherings because of its proximity to the beach and because of the on-site restaurant and bar. They have both glamping tents and dorm rooms with fans. It is affiliated with the well-known Mad Monkey Hostels chain in Southeast Asia.
Mid-Range Accommodations:
If you want greater privacy and comfort in your room during your stay in El Nido, would you be ready to spend a little more? Check out these hotels that offer more than just the essentials at a reasonable price. Location and service are the main reasons why visitors give these such high marks.
1. El Nido Garden Resort
Rooms at this beachside resort are air-conditioned and come with a variety of conveniences like flat-screen cable TV, a refrigerator, a coffee/tea maker, and a private bathroom. A patio with stunning views of the ocean and El Nido's main beach can be found outside some of the suites. The resort has an outdoor pool, a bar, and a breakfast buffet, so guests have plenty of options for unwinding and having fun.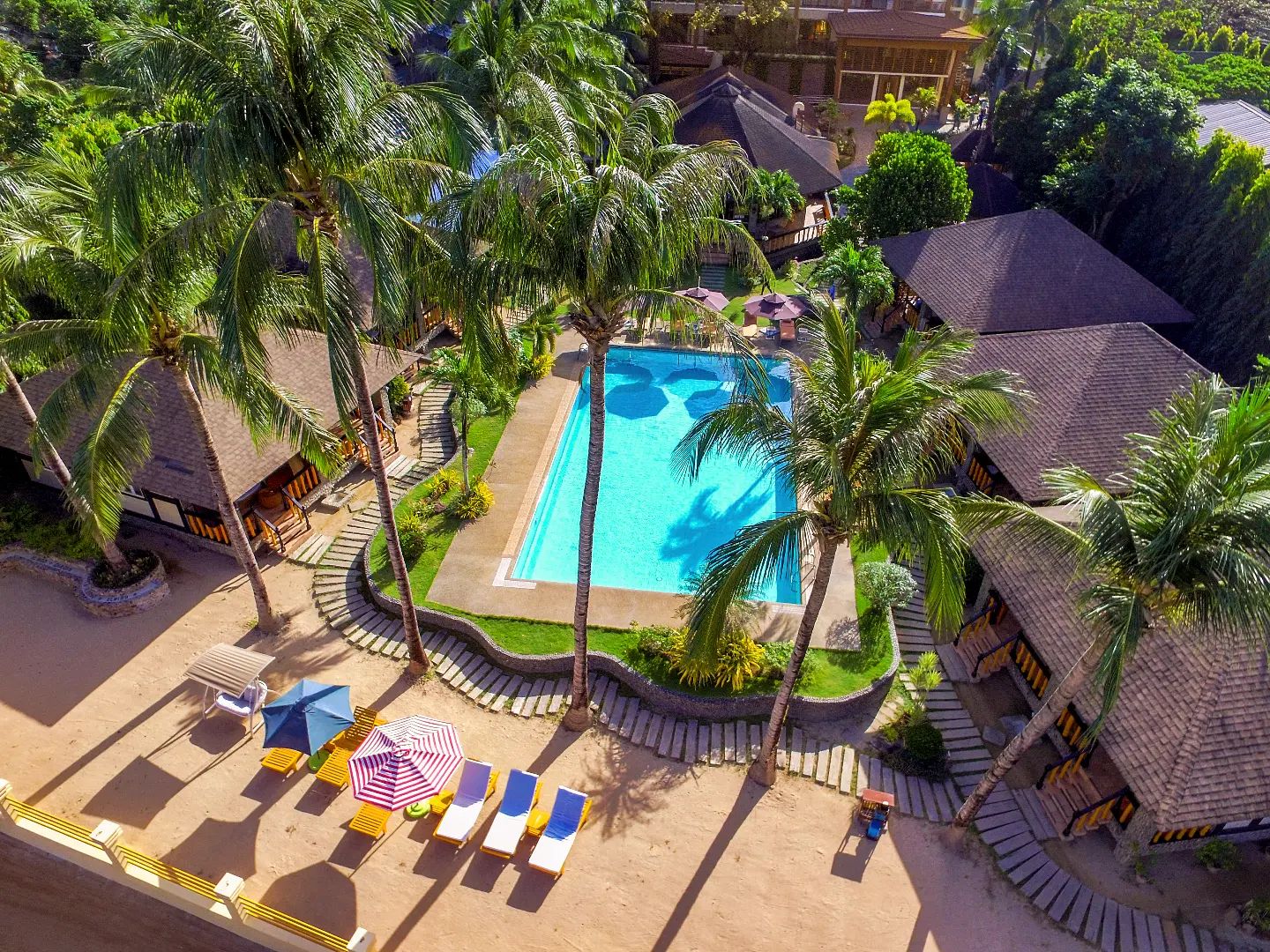 2. The Nest El Nido
The Nest El Nido is a boutique resort on Calaan Beach that provides air-conditioned rooms with convenient facilities including flat-screen cable TVs, tea/coffee makers, minibars, and private bathrooms. Enjoy a continental breakfast while gazing at the surrounding island of Cadlao at the resort's restaurant. The resort's yoga floor is a popular feature because of the peaceful ambiance it provides thanks to its location above Bacuit Bay and with sweeping views of the surrounding islands.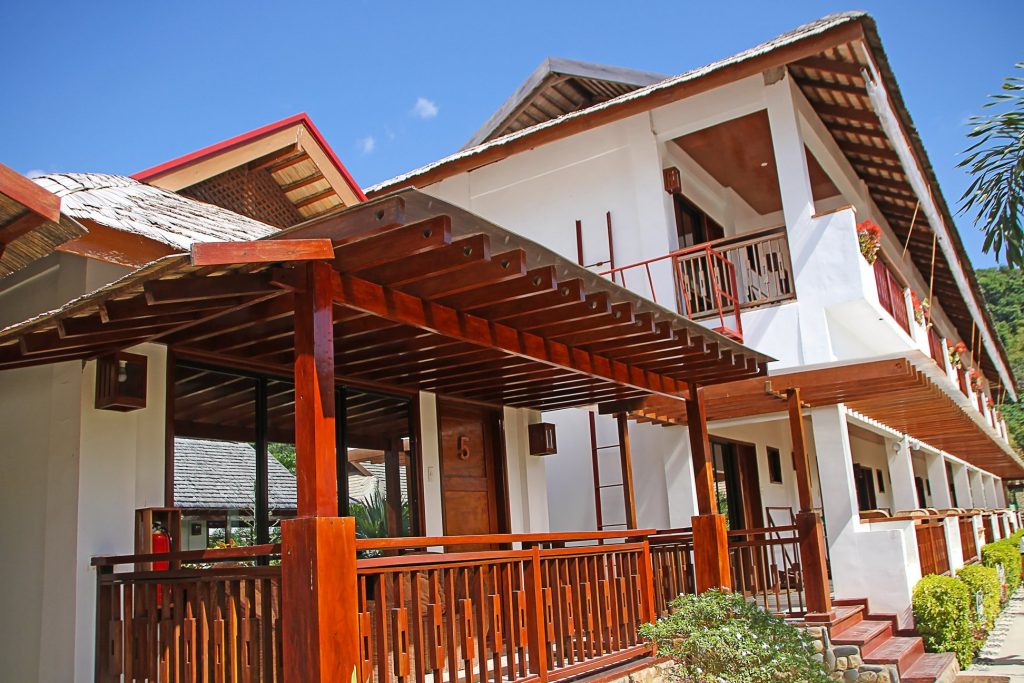 3. Nacpan Beach Glamping
Nacpan Beach in El Nido is home to a one-of-a-kind beachside property that offers "glamping," or upscale camping with modern conveniences like air conditioning and high-quality mattresses. Guests can unwind in comfort with the lounge chairs and dining table provided in each tent. To further ensure the protection of visitors' goods, the resort also provides safety boxes. Nacpan Beach Glamping is a one-of-a-kind camping experience in El Nido, complete with palm trees and a lovely beach.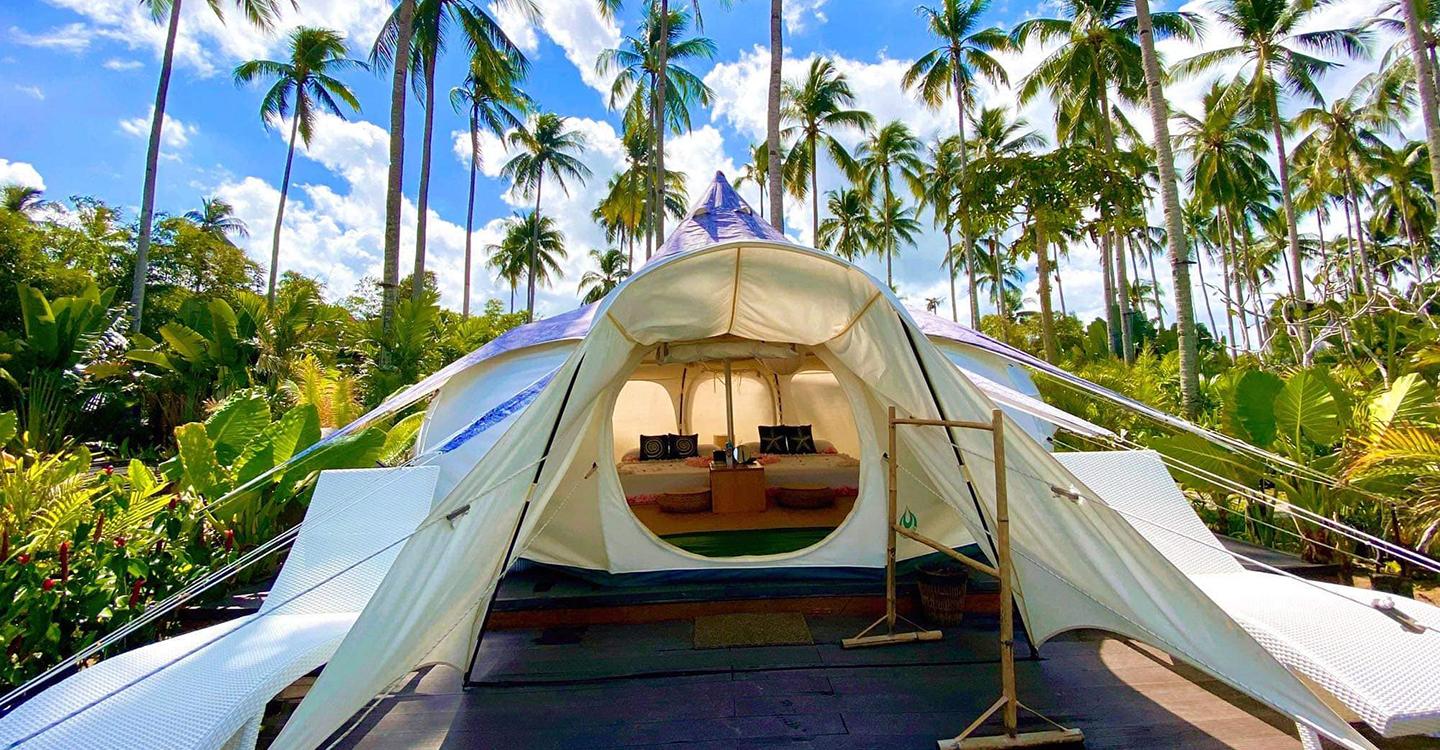 Luxury Accommodations:
Is it your dream to visit El Nido and stay at the most luxurious island resorts? Take a look at these top-rated hotels. You may avoid the throng and enjoy the peaceful atmosphere of a private island at any of these hotels.
1. El Nido Resorts
The El Nido Resorts group, widely regarded as El Nido, Palawan's finest hotels, features eco-friendly accommodations on the islands of Apulit, Miniloc, Lagen, and Pangulasian. Guests are taken by boat from the El Nido Lio Airport or the El Nido Resorts Jetty Lounge to their destination island.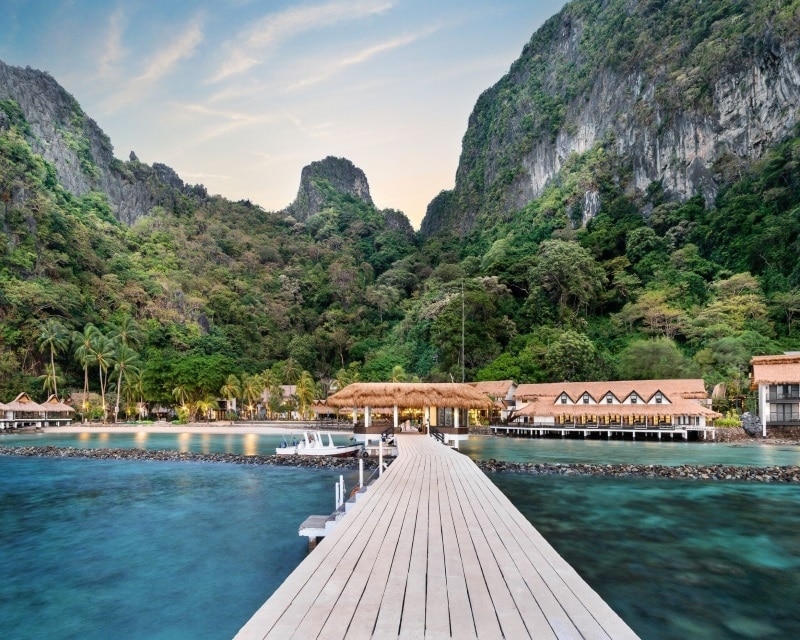 The resorts' accommodations provide contemporary conveniences in addition to decor inspired by traditional Filipino motifs and materials. There is a wide variety of opulent lodging options for guests to choose from, including rooms on the beach, in the gardens, and in villas jutting out into the water. Each island has its own resort with world-class accommodations, including restaurants, bars, and spas.
2. Cauayan Island Resort
This five-star resort on Cauayan Island in El Nido's Bacuit Bay caters to visitors who want to live it up while making the most of their time in paradise. The resort's villas are styled after traditional nipa huts, but they are equipped with all the conveniences of home (including a flat-screen cable TV, minibar, indoor and outdoor showers, and more).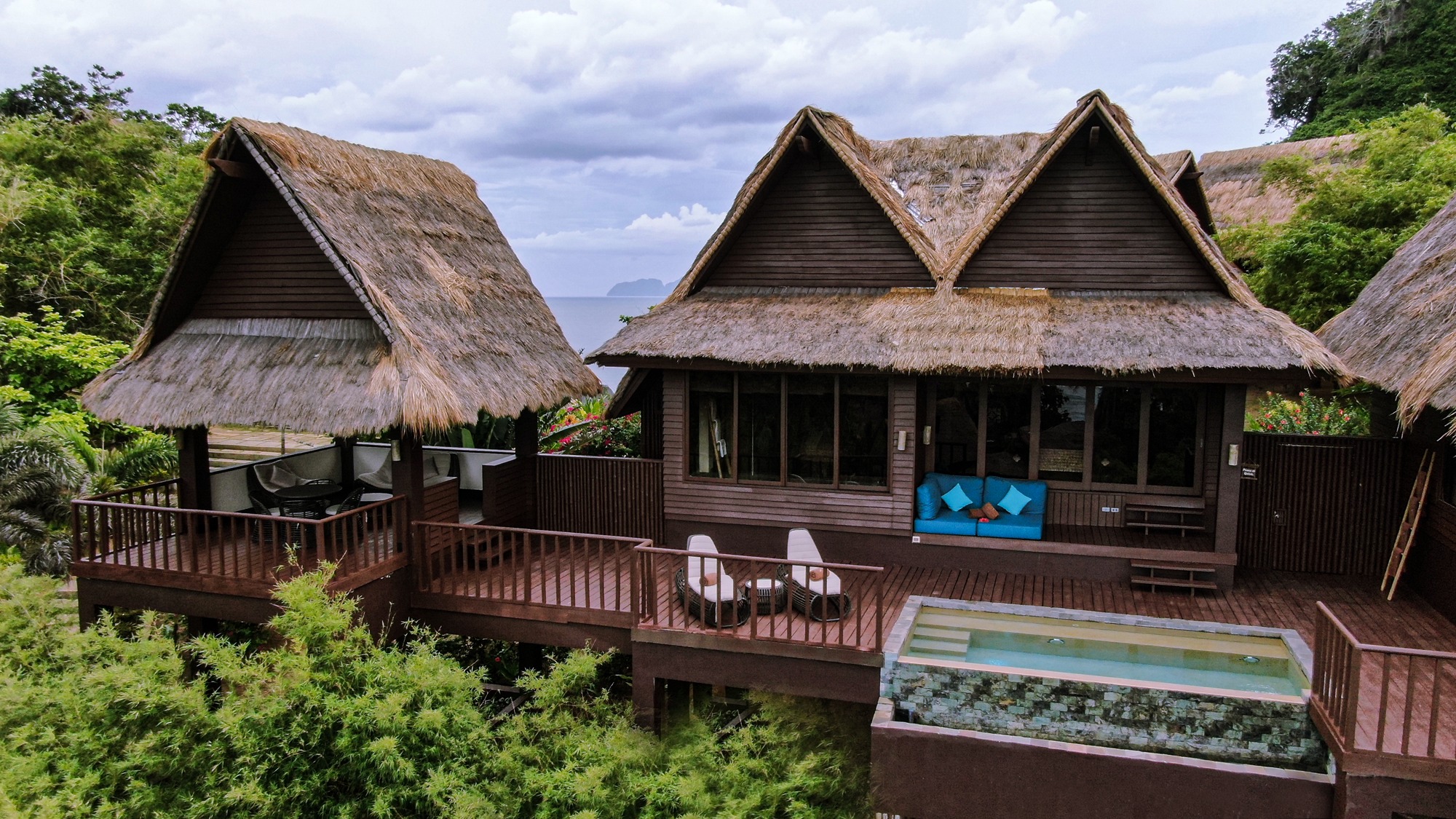 There is a wide range of options for guests seeking a deluxe vacation, including villas that are close to the ocean, the beach, the gardens, or the pool. The resort also features a restaurant and a pool bar where visitors can enjoy a variety of delectable dishes from across the world.
Looking for more accommodation options in El Nido? Check out our previous blog post on 'Top 10 Best Accommodations in El Nido' for more recommendations!
Tips and Recommendations
El Nido, Palawan hotels fill up fast during high season, therefore it's best to book in advance if you want to stay there. If you are looking for a place to stay in El Nido, consider these suggestions:
1. Book in advance
Since accommodations in El Nido are in high demand, planning ahead is essential to getting the best available deal. Hostelworld, Agoda, and Booking are just a few examples of online booking services that may make locating and reserving a place to stay a breeze.
2. Consider different booking platforms
While Agoda and Booking offer reasonable rates for hotels and B&Bs, Hostelworld is a wonderful alternative for cheap, social hostels. Last-minute travelers can find possible savings by using Agoda's flash deals.
3. Be aware of the prices
Remember that there are fewer low-cost lodging options in El Nido and that the area is often more expensive than elsewhere in the Philippines. Prepare your finances properly, as prices are expected to rise.
Top Things to See and Do in El Nido
El Nido, Palawan is known for its breathtaking natural beauty and pristine beaches. Here are some of the top things to see and do in this tropical paradise:
1. Go Island-Hopping 
El Nido island hopping should be at the top of anyone's list of things to do in Palawan. It's not just one of the top El Nido attractions, but a top attraction in the Philippines.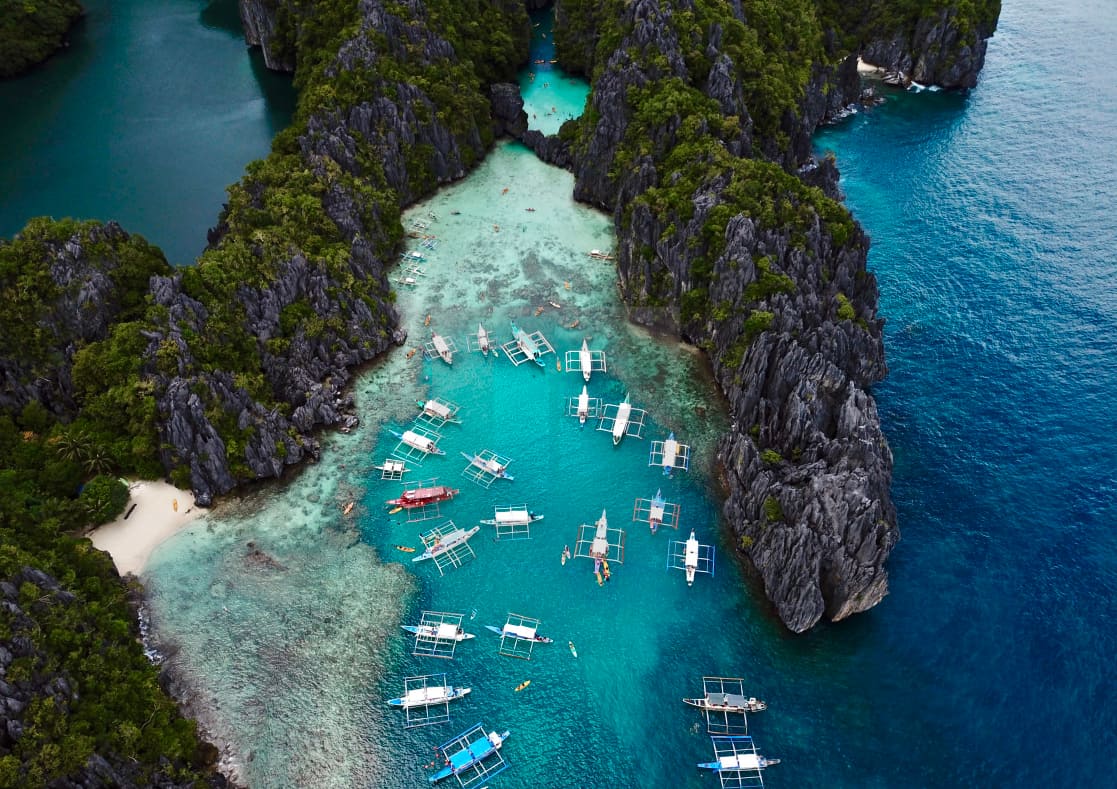 The beautiful lagoons, white sand beaches, rocky islets, towering limestone cliffs, and abundant marine life in El Nido have earned it international acclaim. The island's beauty has earned it a reputation as one of the top island and beach vacation spots in the world.
Because so many of El Nido's best sights can be found on the islands and islets in Bacuit Bay, visiting them is a common pastime for tourists. If you want to see these sights, you should plan your island hopping trip in advance, especially during the high season.
El Nido yacht island hopping tours allow you to visit the islands and beaches in comfort and luxury and are a viable alternative to the more commonplace boat transfers.
When you book our island-hopping boat expedition between El Nido (Sibaltan) and Coron, you can customize it. You can either start in Coron or in Sibaltan. Sibaltan is an hour away by van from El Nido town – do not worry about getting there. We can arrange a private van transfer for you at around 2,500 pesos good for nine people.
2. Do a Land Tour
In addition to the stunning islands and beaches, El Nido also offers land attractions that are worth exploring. You can hire a tricycle, motorcycle, or rented motorcycle to visit these spots if you're staying in a resort or hotel on the mainland. Alternatively, you can opt for a private van tour for a more comfortable and convenient travel experience. Don't miss including these must-visit spots in your land tour of El Nido!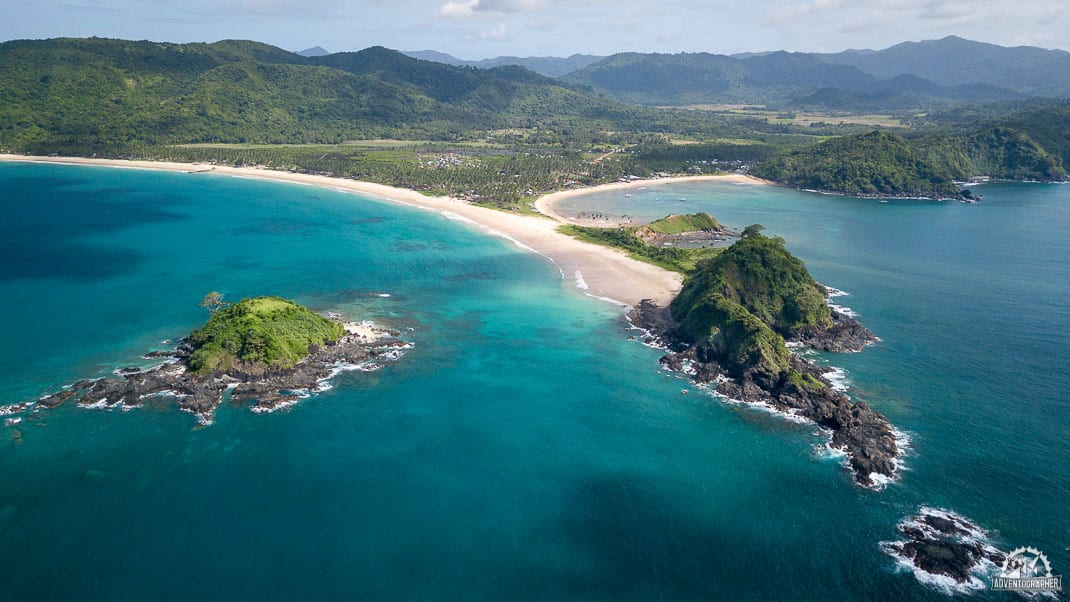 Twin Beaches of Nacpan and Calitang – One of the most famous land tour spots in El Nido is the picturesque Nacpan Beach, which stretches for 4 kilometers. Adjacent to Nacpan Beach is Calitang Beach, which is why they are often referred to as the Twin Beaches. Here, you can enjoy swimming, lounging by the beach, or hiking up to the hill for a panoramic view of the Twin Beaches.
Nagkalit-kalit Falls – Translating to "nagsalit" or "taking a moment," Nagkalit-kalit Falls is a majestic waterfall that is worth a visit. Take a moment to appreciate the beauty of this natural wonder as you marvel at the cascading water and surrounding lush greenery.
Las Cabanas Beach (Marimegmeg Beach) – Located along the coast, Las Cabanas Beach, also known as Marimegmeg Beach, is a less crowded tourist spot known for its beautiful sunsets and laid-back vibe. You can relax on the sandy beach, take a dip in the turquoise waters, and enjoy the stunning views as the sun sets over the horizon. There are also restaurants and bars lined up by the beach, perfect for enjoying a refreshing drink or snacks while watching the sunset paint the sky with vibrant colors.
3. Dive to Explore the Marine Life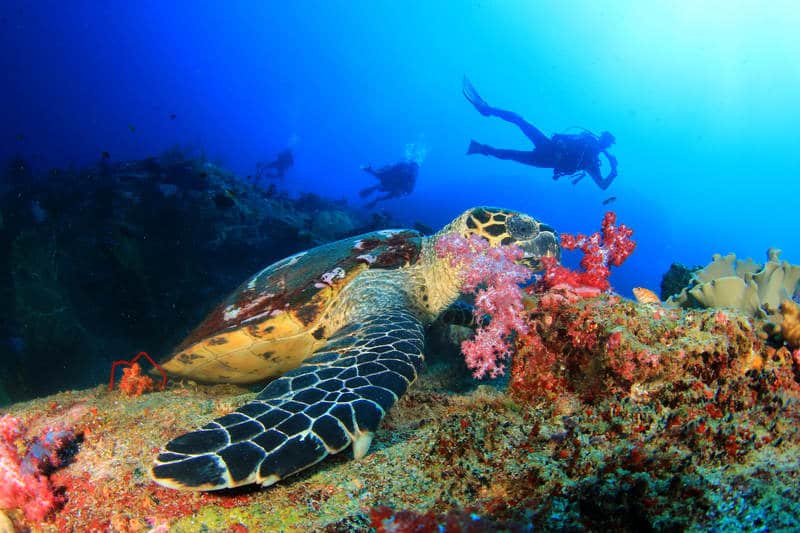 Scuba diving enthusiasts will find El Nido a haven for underwater adventures, with over 40 dive sites just a boat ride away from town. Whether you prefer shallow dives with coral gardens, steep vertical walls, sandy flats, tunnels, drift dives, or deep dives, there's a dive site in El Nido that will cater to your preferences. Joining an El Nido diving tour will allow you to explore these exciting dive spots:
South Miniloc – This is the most famous dive site in El Nido, offering colorful coral gardens in shallow waters, along with the opportunity to encounter sea turtles, yellowtail barracuda, and schools of chevron.
North Rock – Located near the center of Bacuit Bay, North Rock is a prime spot for pelagic sightings, making it a popular choice among divers.
Dilumacad Island – This stunning site in Helicopter Island is a must-visit for experienced divers, known for its cave dive sites called the Dilumacad Tunnel, which offer a unique and thrilling diving experience.
Entalula Island – Entalula Island is known for two diving spots: Entalula Wall and Entalula Drift. Divers can expect to see vibrant coral gardens, small inhabitants like electric oysters, and schools of fish.
Nat-Nat Beach – Popular among macro photographers and critter hunters, Nat-Nat Beach boasts an exciting collection of corals and macro marine life, making it a fascinating spot for underwater exploration.
With such a diverse range of dive sites, El Nido offers an unforgettable experience for scuba divers of all levels, with something to suit every preference and skill level.
4. See the View from Taraw Cliff 
For adventure seekers who are not afraid of heights, two must-try activities in El Nido are hiking Taraw Cliff and taking the Canopy Walk. Taraw Cliff involves climbing steep limestone rocks for a panoramic view of El Nido, while the Canopy Walk offers a unique perspective without the steep climb. Both options provide breathtaking views of El Nido's stunning scenery and are perfect for adventure enthusiasts. Remember to follow safety guidelines and use a guide for a safe and enjoyable experience.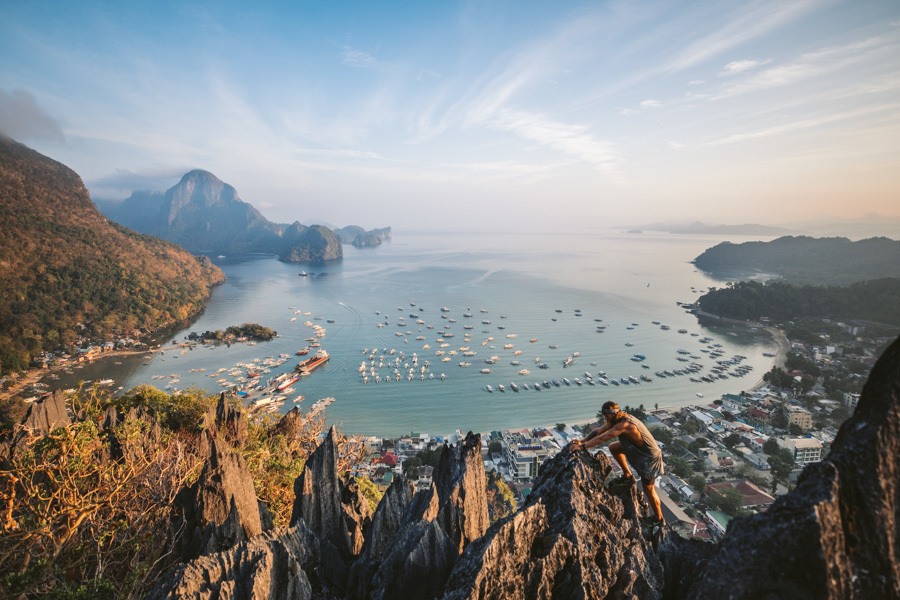 5. Explore the Town Proper
Exploring El Nido's town proper is a must for visitors seeking a vibrant atmosphere. The town offers a bustling scene with its shops, restaurants, and bars. Take a leisurely stroll along the beachfront promenade and enjoy the picturesque view of the sea. Sample local cuisine at various restaurants, offering a range of Filipino and international dishes. Interact with friendly locals and immerse yourself in the local culture. Don't miss the opportunity to shop for souvenirs or unique handicrafts to bring back home as a reminder of your trip to El Nido. The town proper of El Nido offers a lively and charming experience that adds to the overall charm of this tropical paradise.
What to Eat and Drink in El Nido
Whether you're traveling solo or with a group, you'll find plenty of enjoyable dining and drinking options in El Nido. Most of these can be found in the Town Proper, with many located along or near the beach. Here are some recommended restaurants and bars in El Nido to check out during your visit:
1. El Nido Boutique & Art Cafe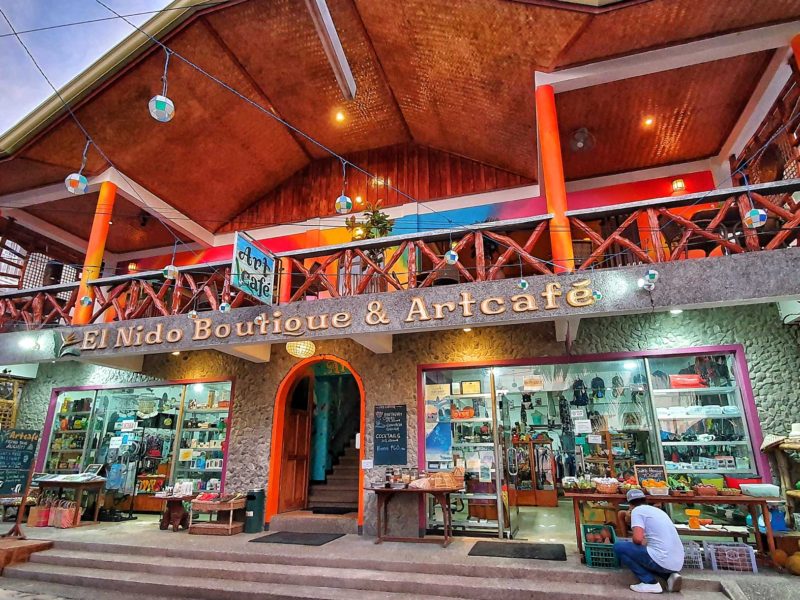 El Nido Boutique & Art Cafe is a unique establishment in El Nido that combines boutique shopping and an art cafe experience. It offers a wide range of locally crafted products, such as handicrafts, jewelry, and clothing, making it a great place to find souvenirs or unique gifts. The art cafe serves delicious food and beverages, with an emphasis on using fresh local ingredients.
The cozy and artistic ambiance of the cafe makes it a perfect spot to relax, enjoy a meal or a cup of coffee, and appreciate the local art and culture. Whether you're looking for a shopping spree or a creative culinary experience, El Nido Boutique & Art Cafe is a must-visit destination in El Nido.
2. Squidos Sports Bar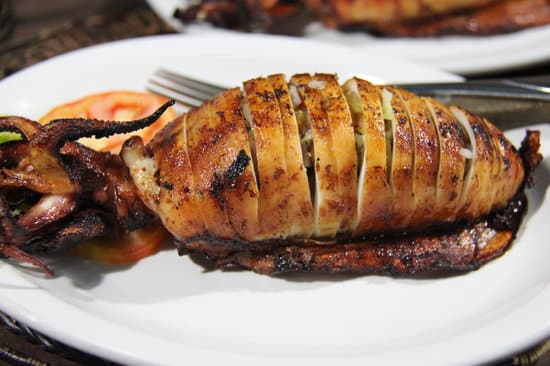 Craving for seafood in El Nido?  Squidos Sports Bar in El Nido is a popular dining spot known for its fresh seafood and generous servings. The highlight of the menu is their stuffed squid, which is a house specialty. The mixed seafood platter is also a must-try for seafood lovers. The bar has a lively atmosphere, perfect for sports enthusiasts and those looking to enjoy a casual meal or drink. With its delicious seafood options and relaxed ambiance, Squidos Sports Bar is a recommended dining destination for those craving for seafood in El Nido.
3. Trattoria Altrove
Trattoria Altrove in El Nido is renowned for its delectable brick oven pizza and has gained a reputation as the best pizza place in town. This cozy restaurant has become a popular spot among travelers seeking authentic Italian cuisine.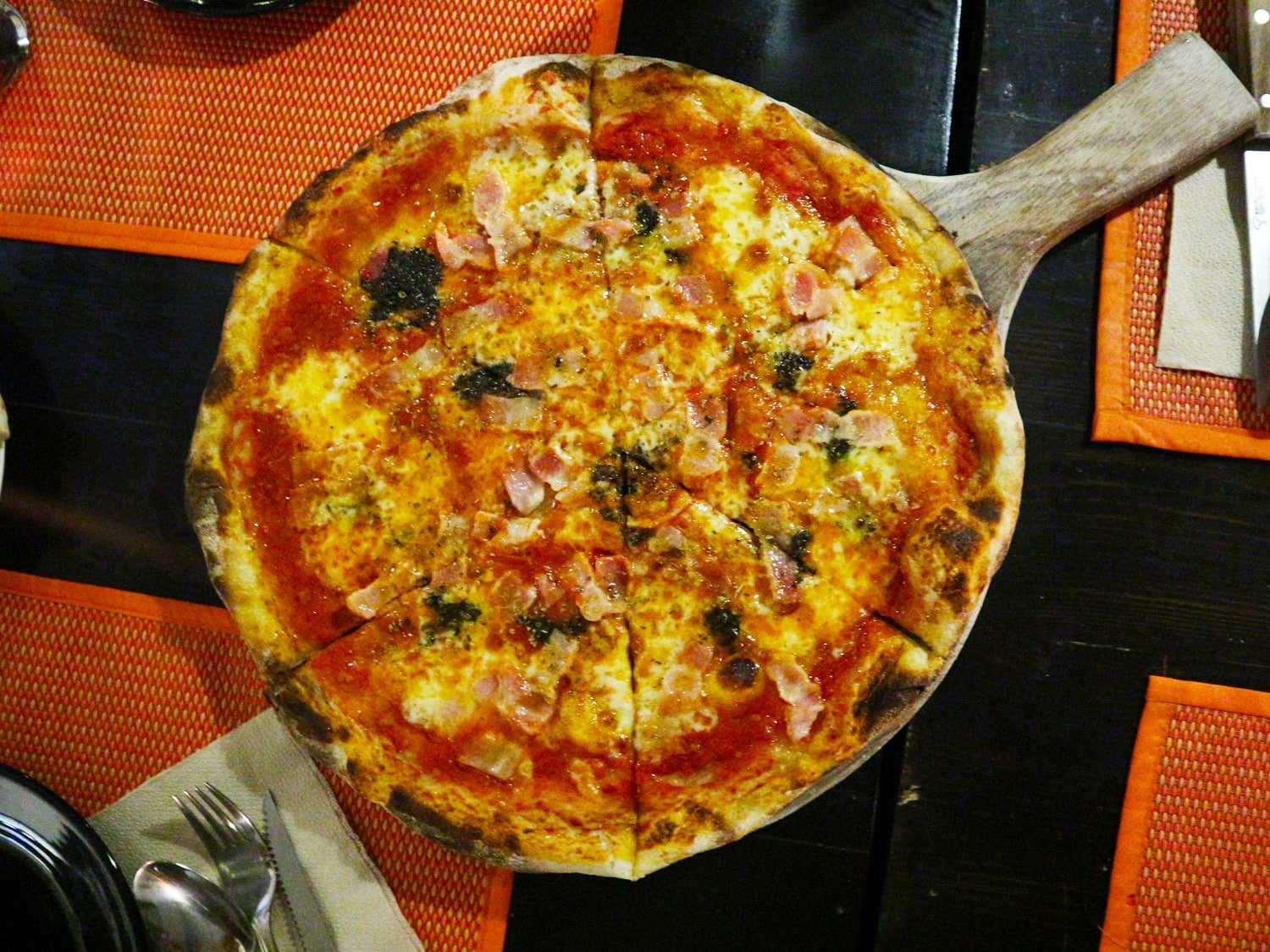 Must-try items on their menu include the Pancetta Con Tartufo, a truffle bacon pizza, and the Gamberreti Aglio Olio, a pasta dish with shrimp, garlic, and olive oil. Trattoria Altrove also offers a great selection of wines to pair with their delicious dishes. With its inviting atmosphere and scrumptious Italian fare, Trattoria Altrove is a must-visit restaurant for pizza and pasta lovers in El Nido.
4. Boodmo
Boodmo is a Ukrainian nano-brewery that was established in El Nido in 2017, and it has become a noteworthy addition to the local dining and beer scene. This unique brewery offers a variety of craft beers, including the Cadlao IPA and Pale Ale, which are brewed specifically for the tropical climate of El Nido.
In addition to their refreshing beers, Boodmo also serves Ukrainian beer chow, such as mussels and shrimp dumplings with pesto, adding a distinctive twist to their menu.
If you're a beer enthusiast looking for something different in El Nido, Boodmo is definitely worth checking out for its interesting beer selection and Ukrainian-inspired dishes.
Would you like to visit Busuanga Island? Check out our Busuanga Island
here
.
If you decide to check out Palawan, our small family operation organizes private custom boat tours through the Palawan area, voted the best island in the world, with its 52 pristine white sand beaches and some of the clearest waters in the world 
Experience the thrill of island hopping in the Philippines.