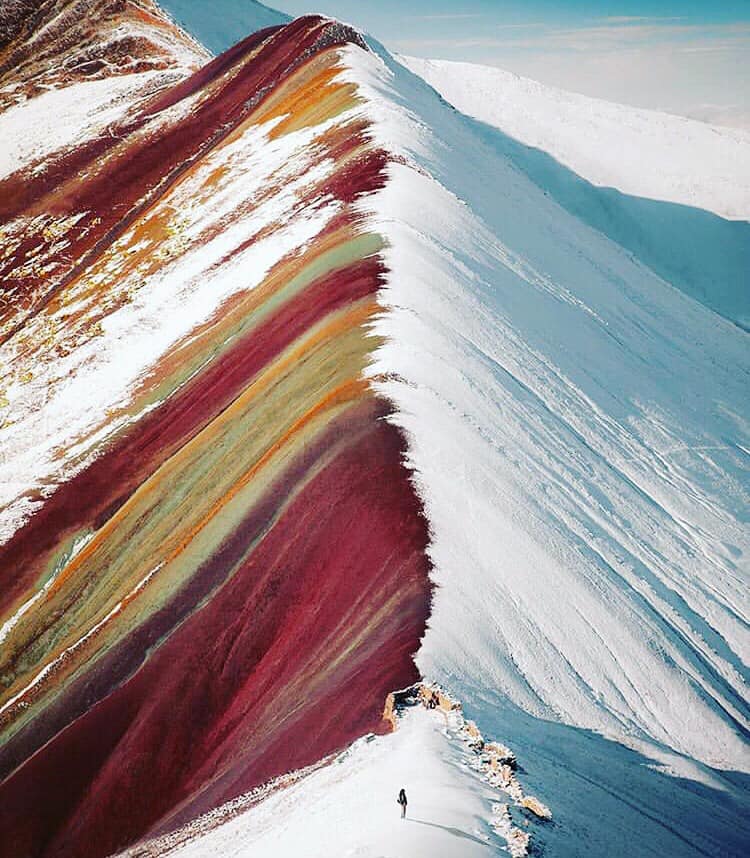 Peru
Our trip through Peru
One could say our stay in this country was rather uneventful, considering we mostly stayed in the town of Cusco (a popular tourist town recommended to us by a world traveling friend of mine), where we stayed at a youth hostel volunteering for more than a month. I was working on the hostel's webpages, as I often do when I volunteer while traveling around the world, while Mel was focusing on taking pictures and marketing.
We had our own room and the owner fed us a hearty meal at his parent's house, and, at the end of another "hard" day of work (I'd still work on my private boat tours business on the side), we'd go workout at the local gym (I on the weights while Mel was learning zumba with a group), after which we'd go to our favourite restaurant overlooking the town's square, occasionally to our favourite pub, and on the weekends explore the surrounding area, such as the famous Machu Picchu. The hostel owner was of great help in guiding us where are the best places to go.
Hence, due to lack of material, this webpage is best explained in pictures.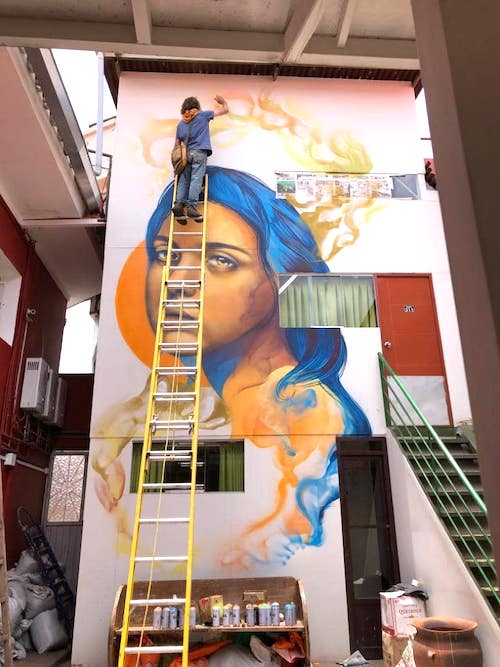 This is the hostel where we were staying at. One of the volunteers was in charge of putting up some art.
It was in the nice town of Cusco: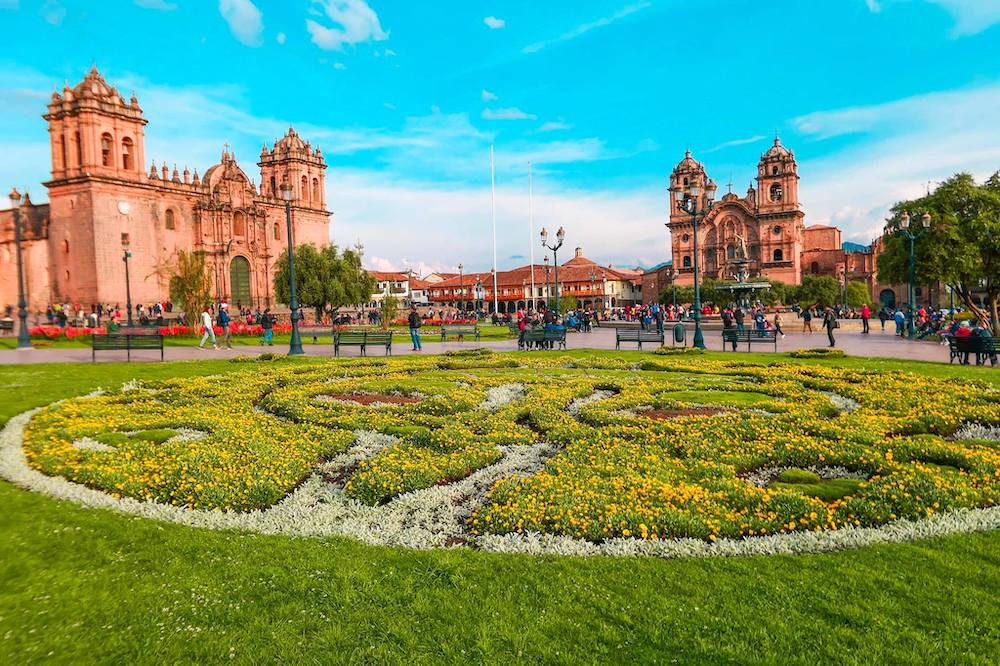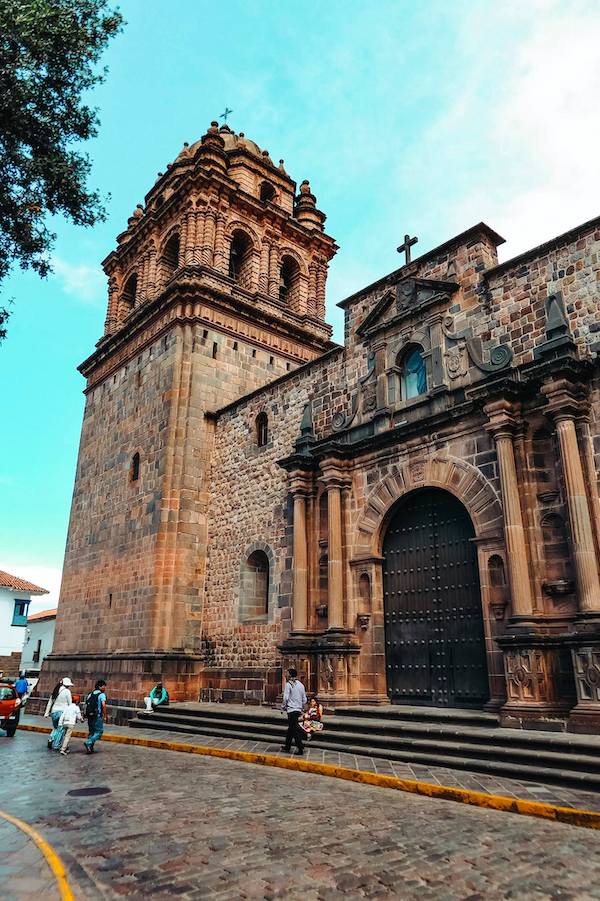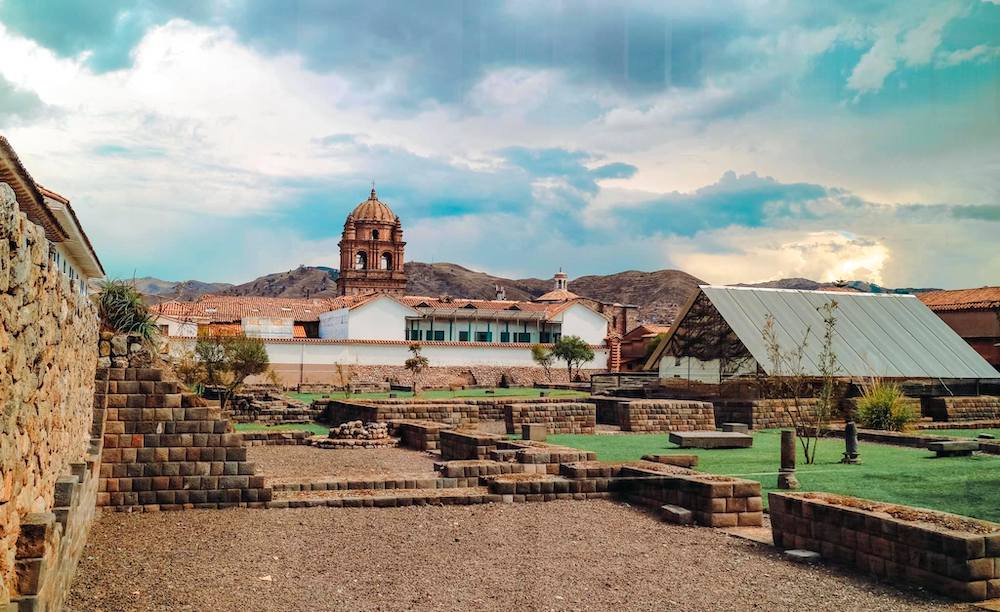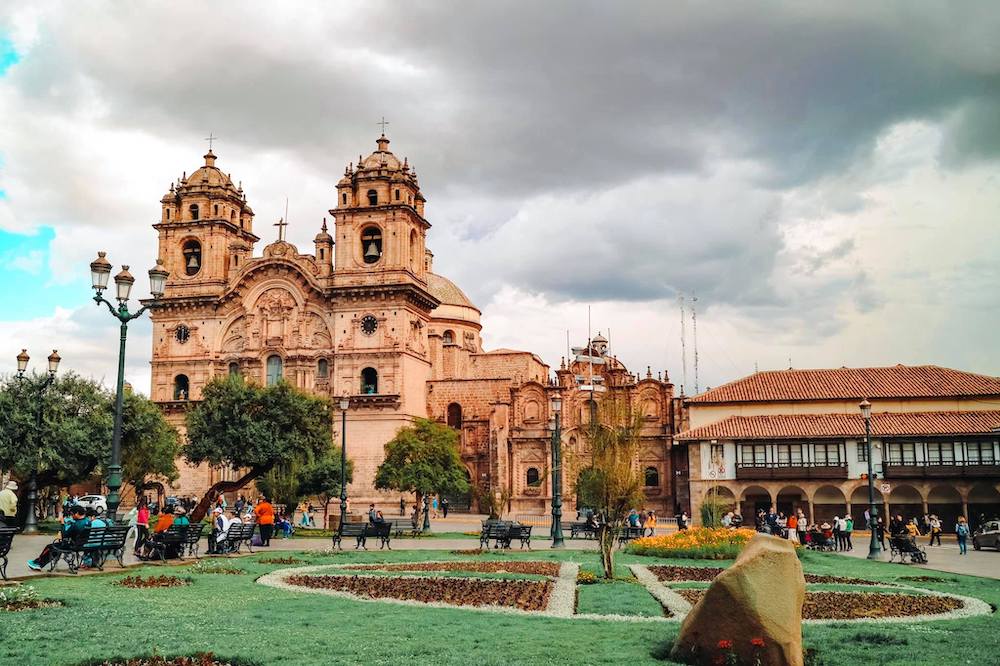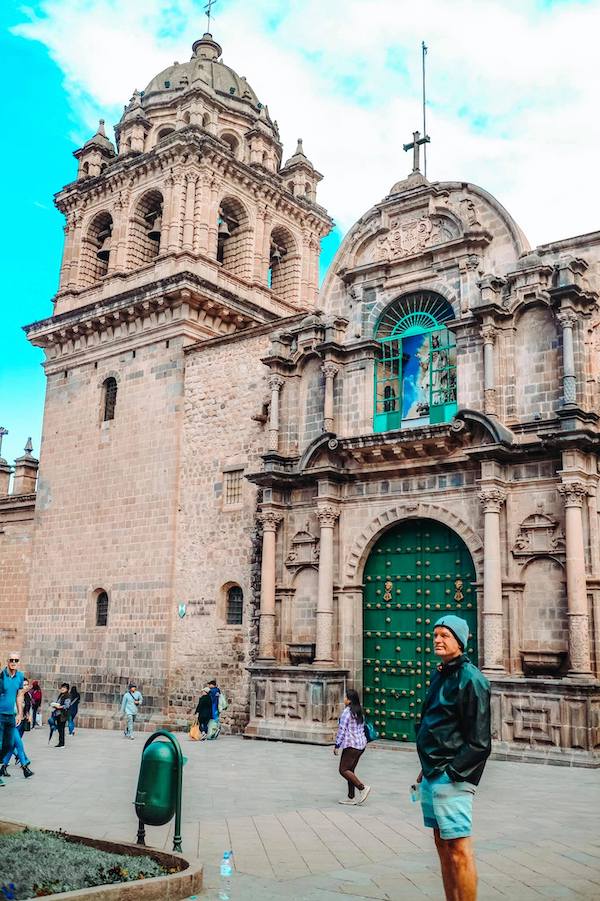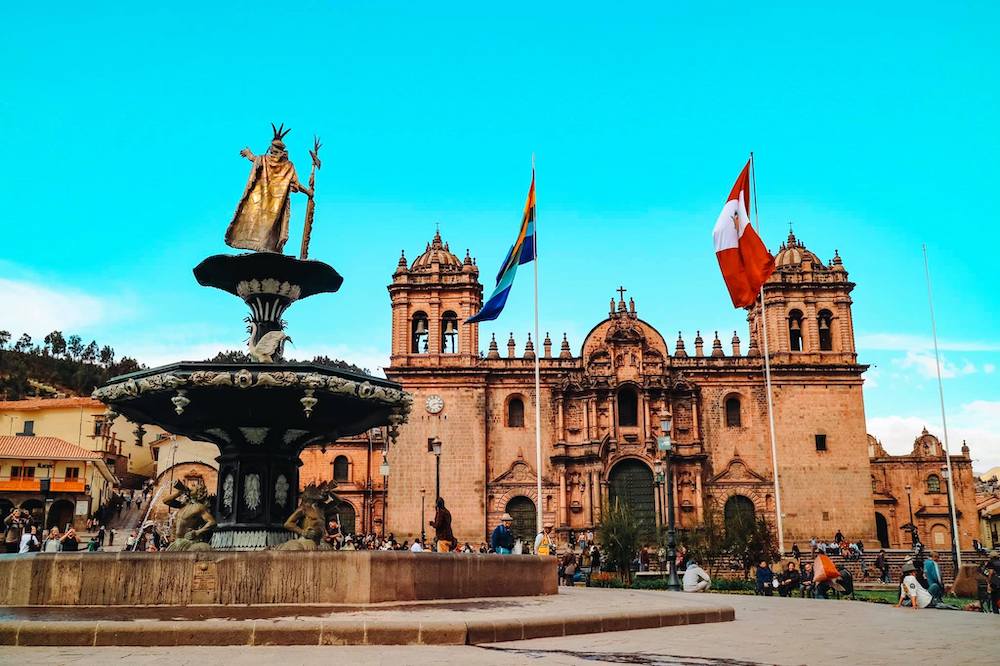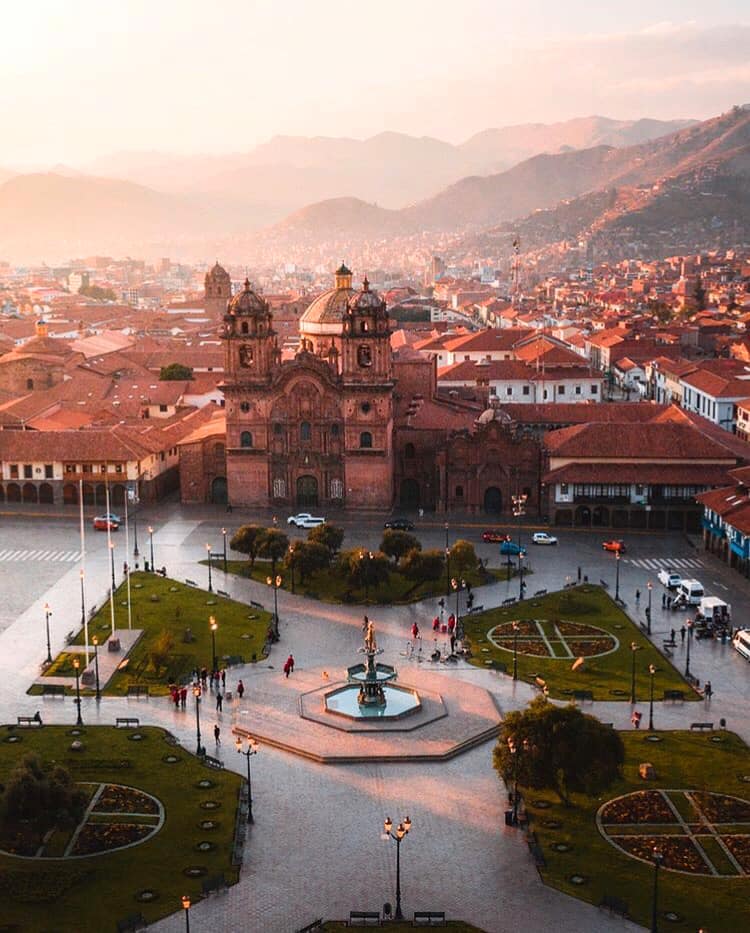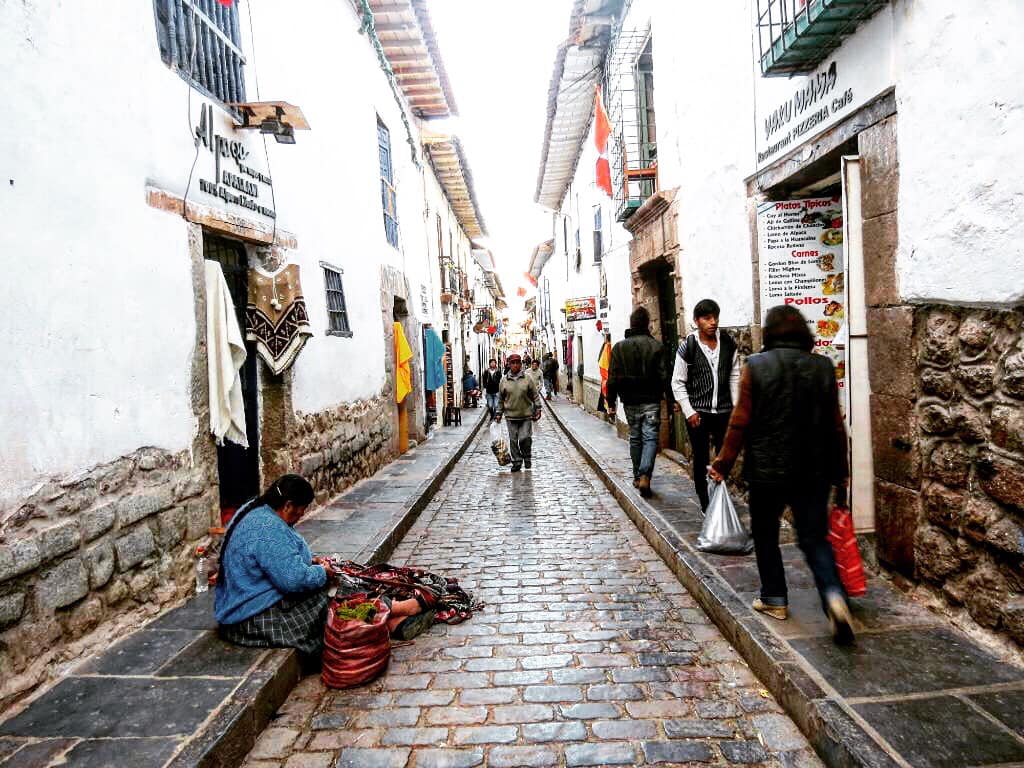 Each day we'd walk down the above street to workout at the local gym, after which we'd go to our favourite post-gym hangout for a snack and drinks at a restaurant with this view: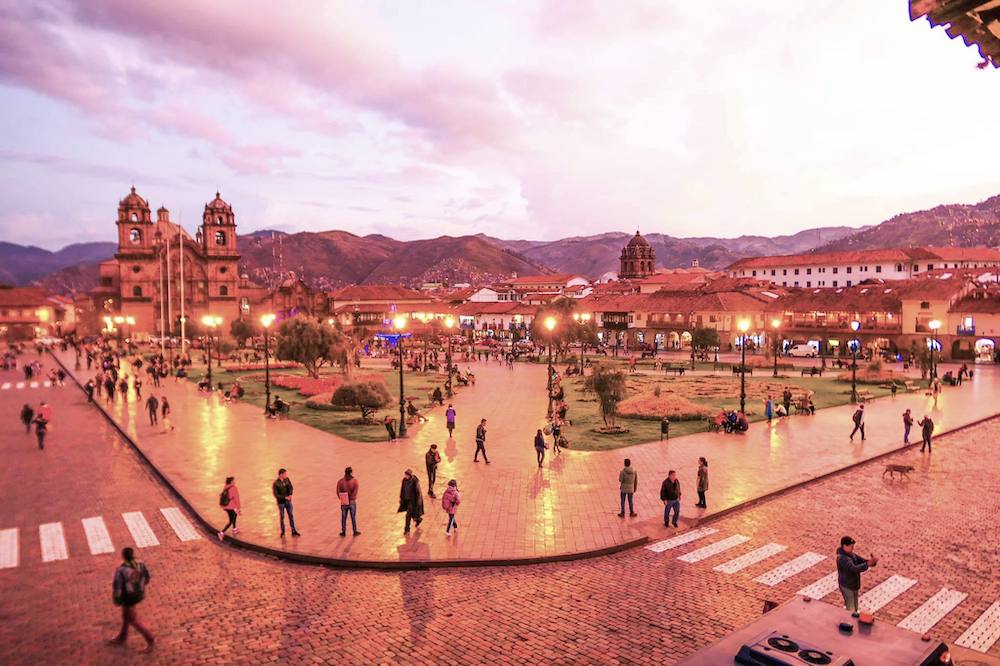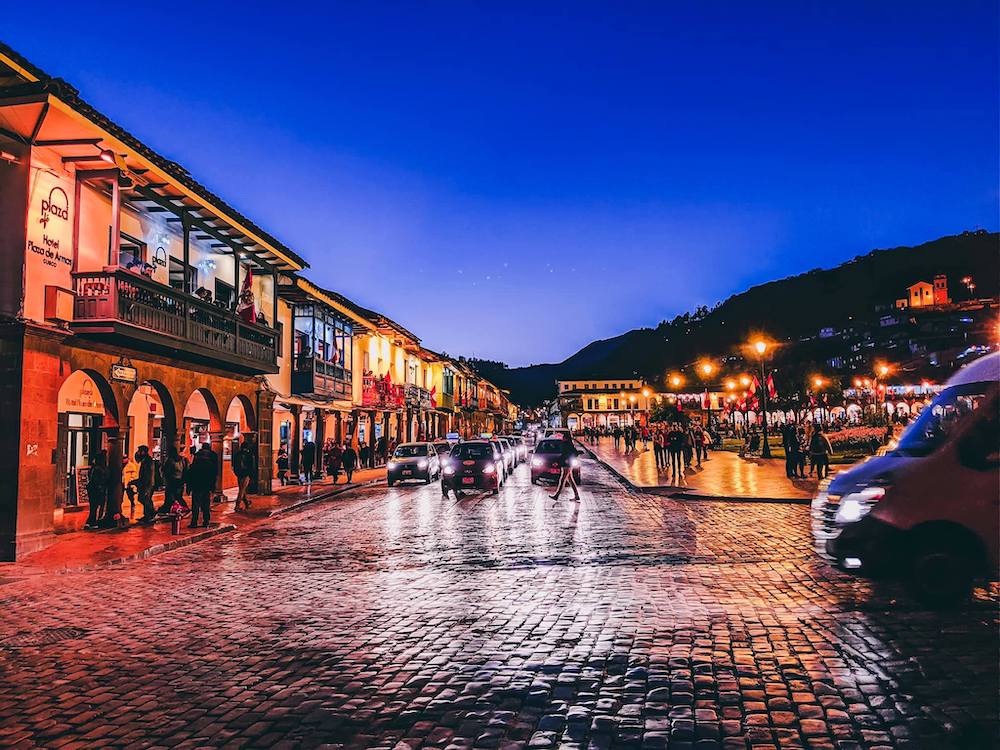 For a cozier beer, we'd sometimes hang out at this pub: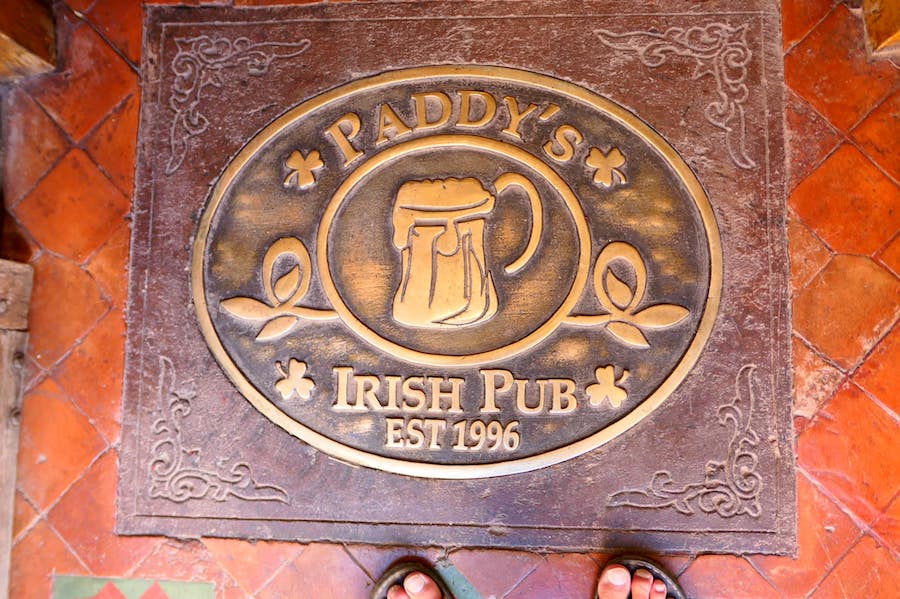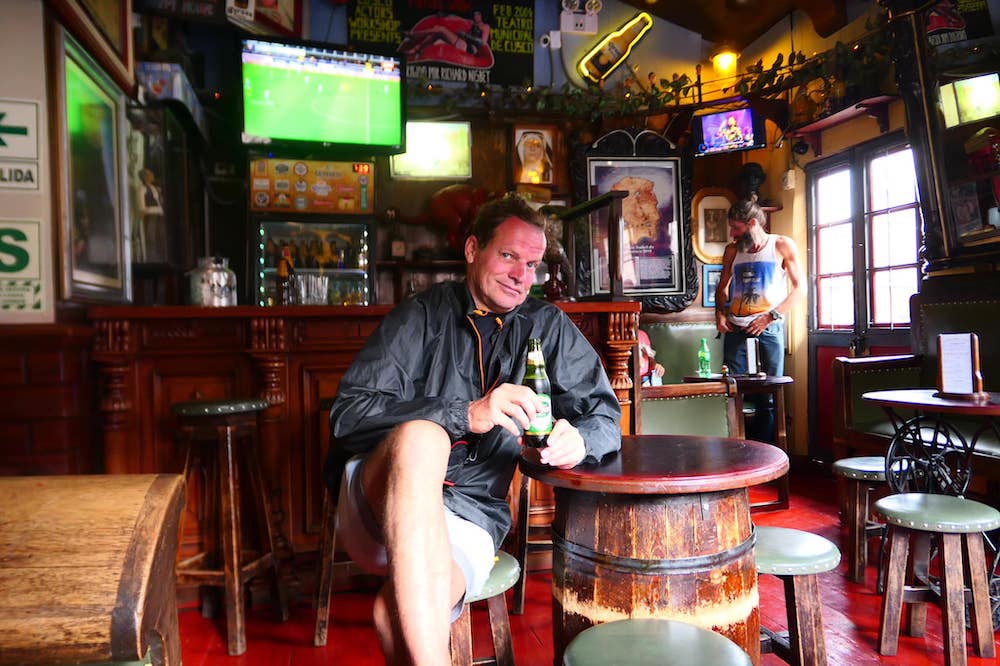 Or an occasional treat at the fanciest restaurant in town: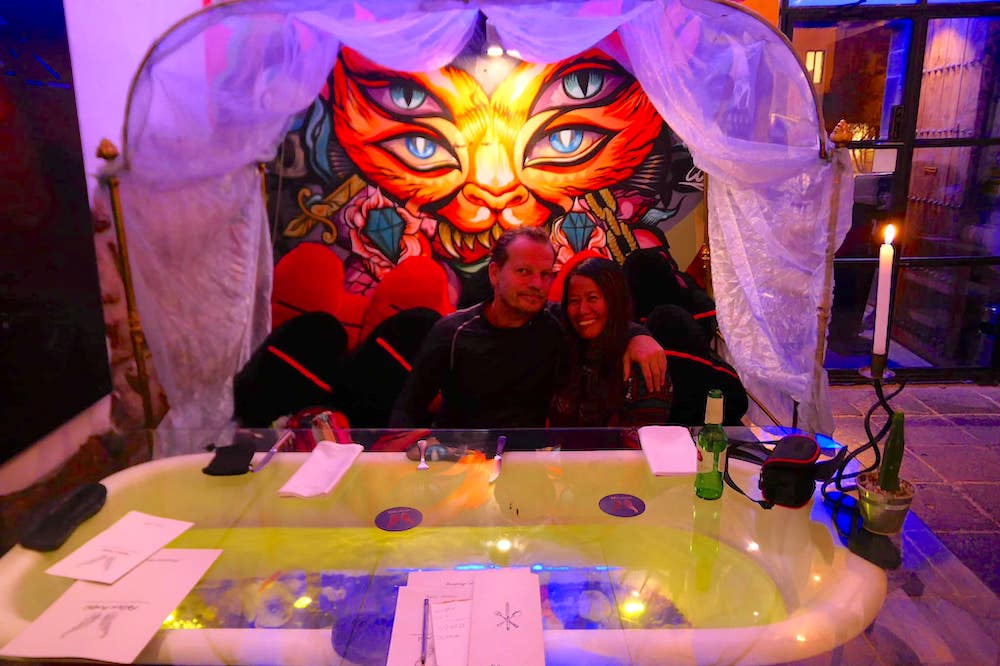 Or treat ourselves to a private, hot tub jacuzzi:

The streets had a lot of cool art: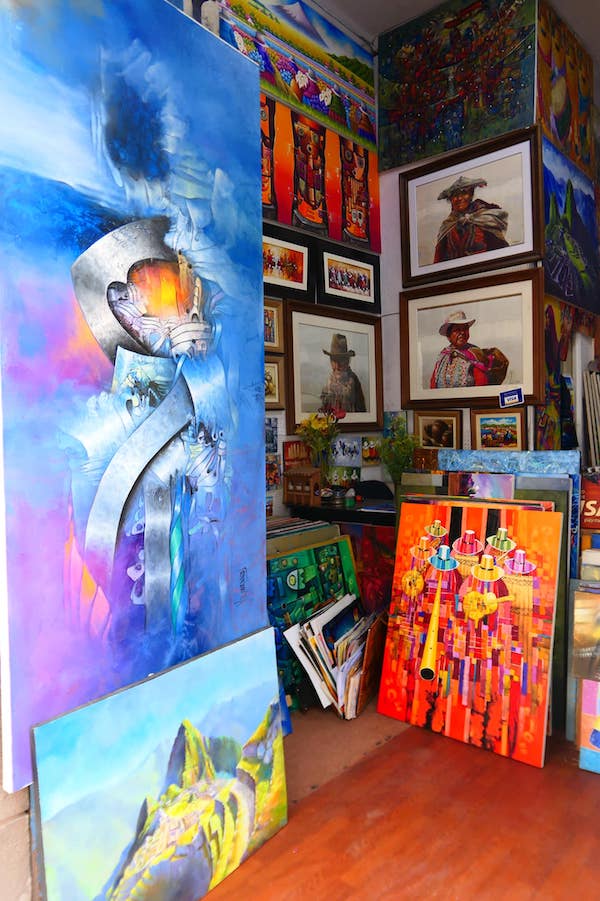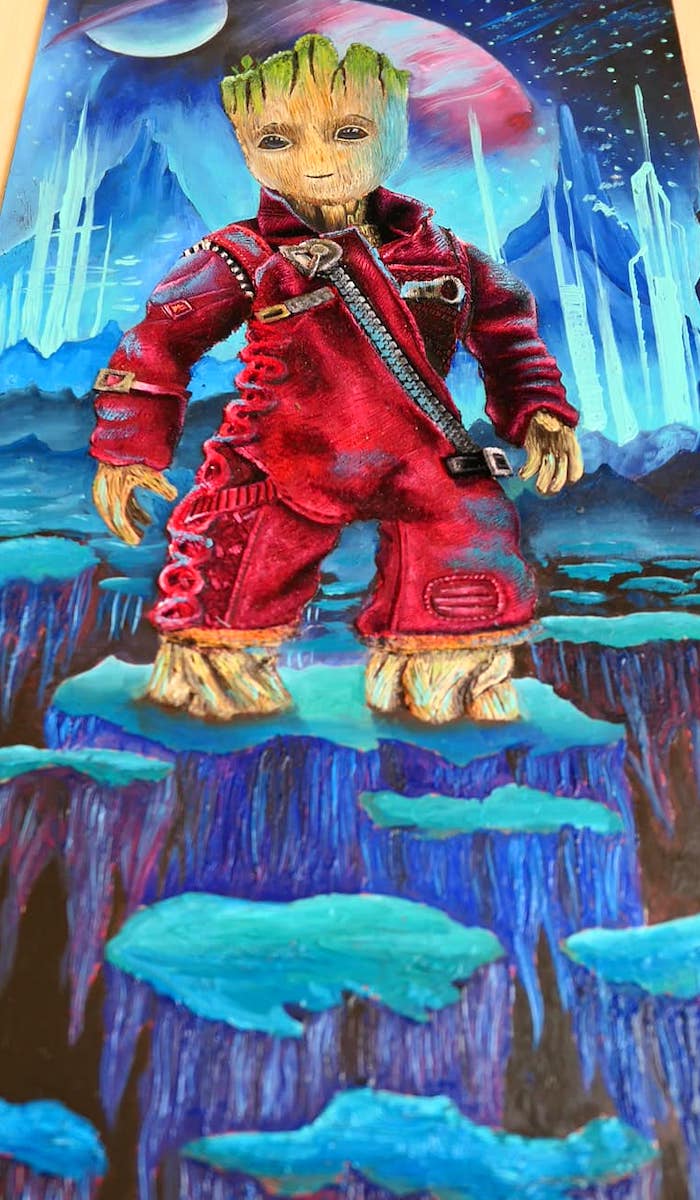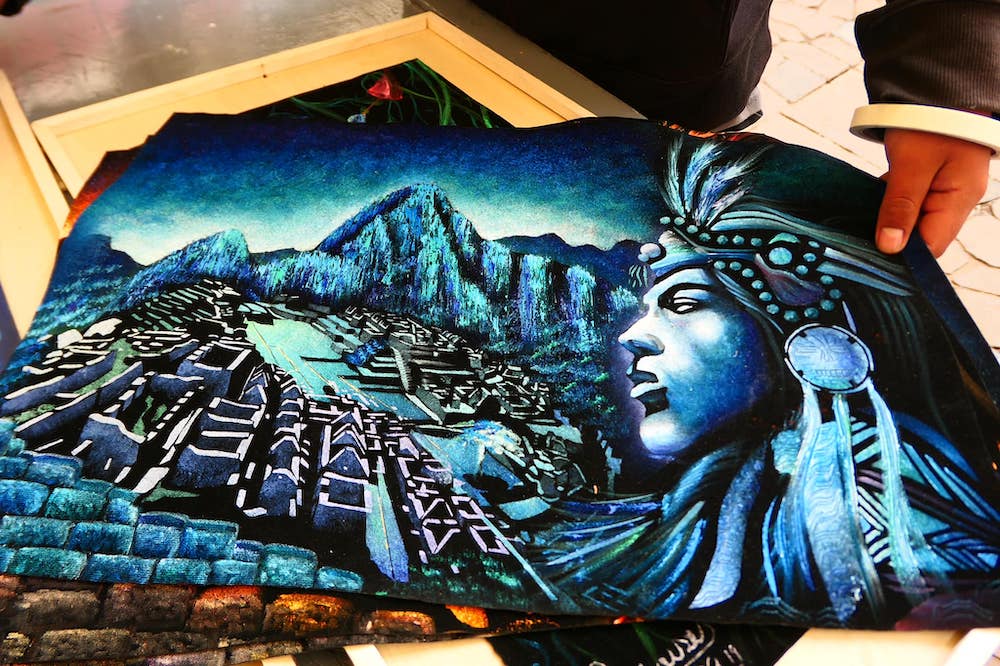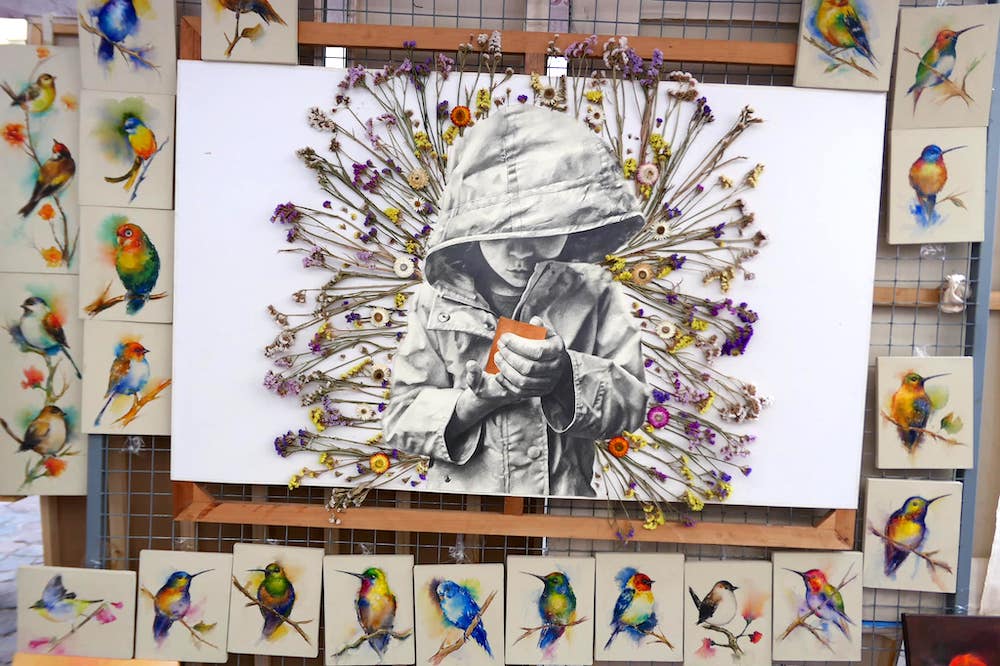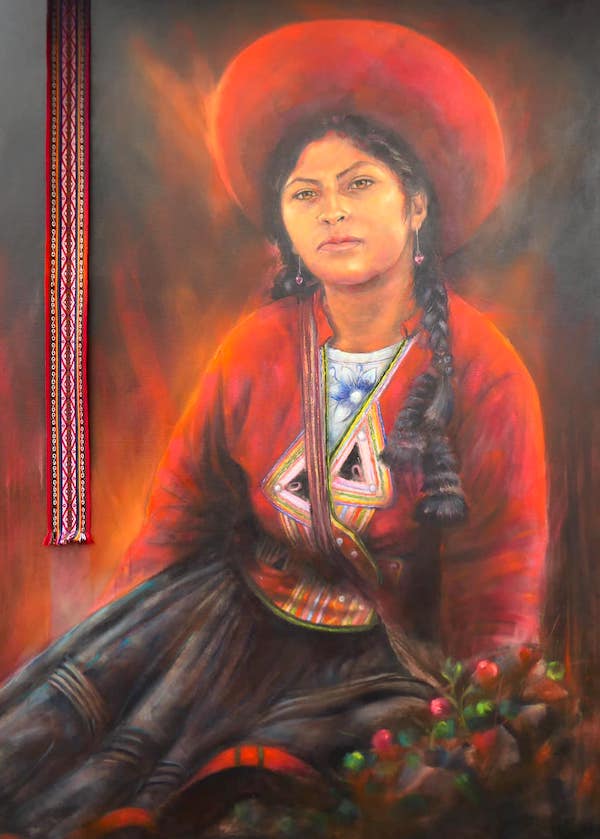 And other cool stuff for sale: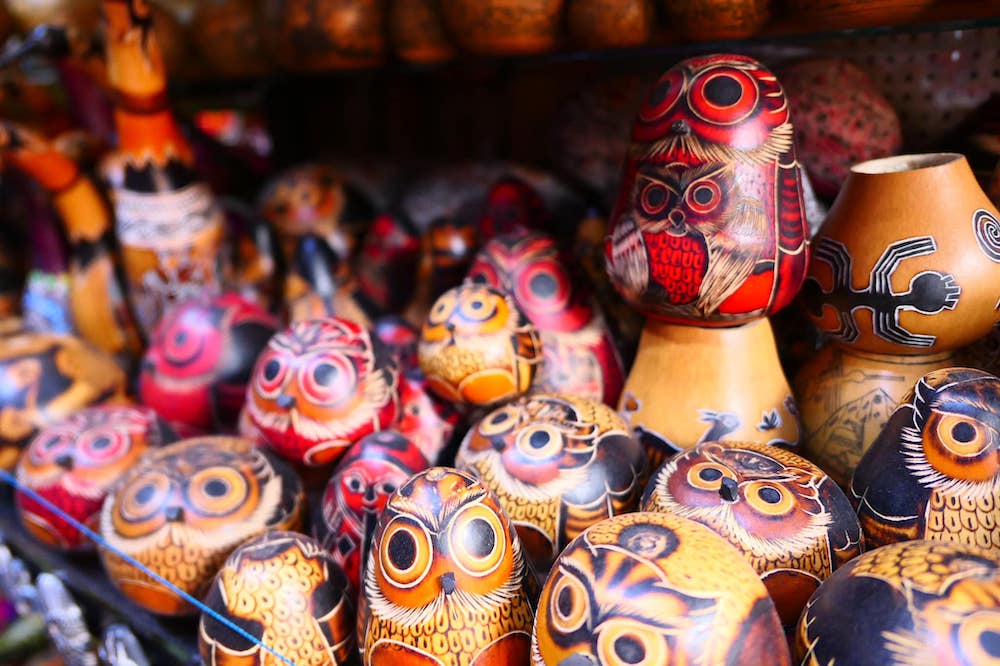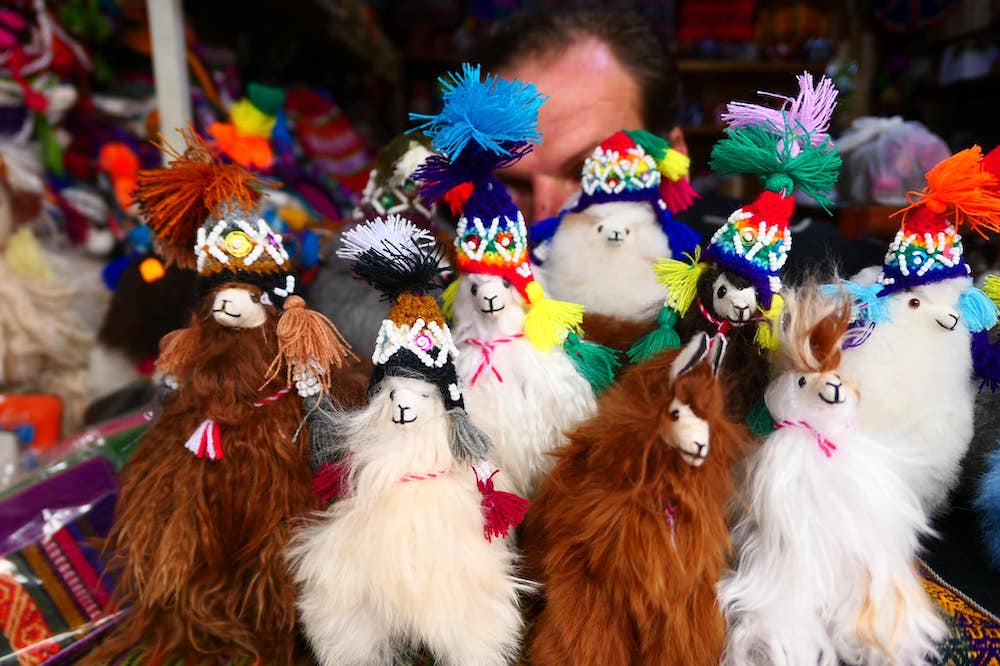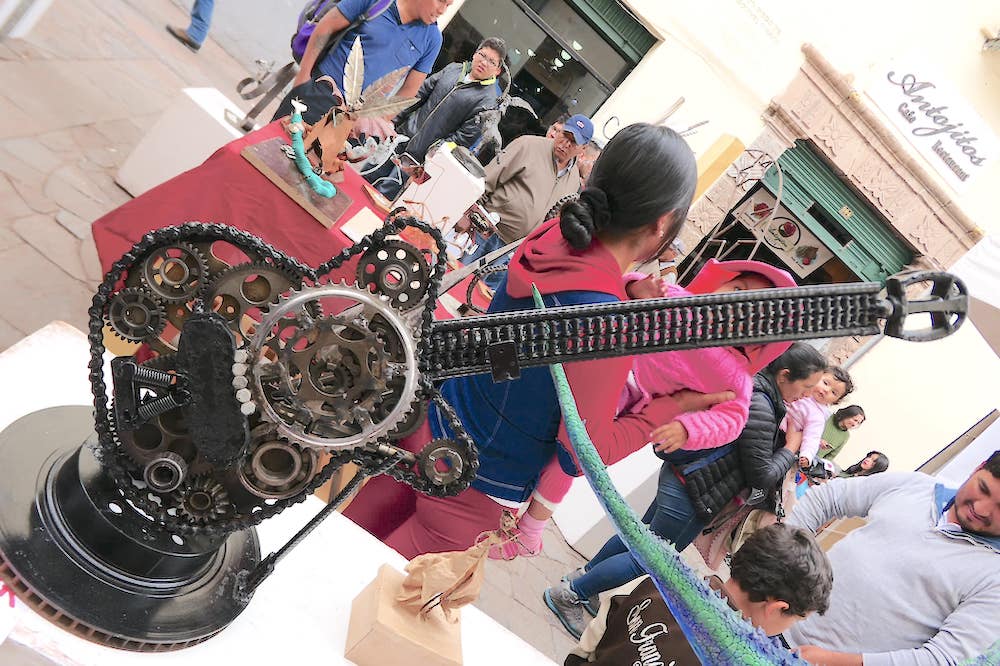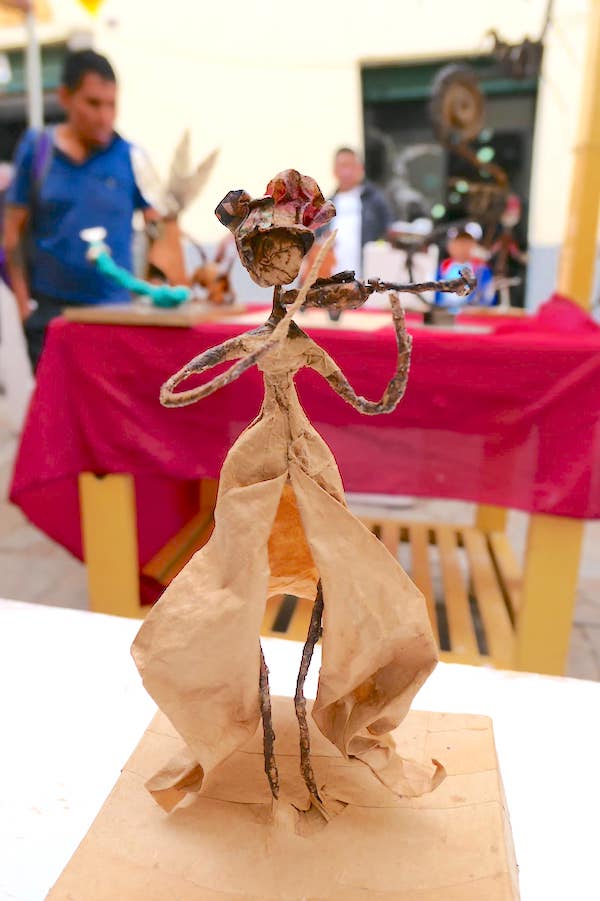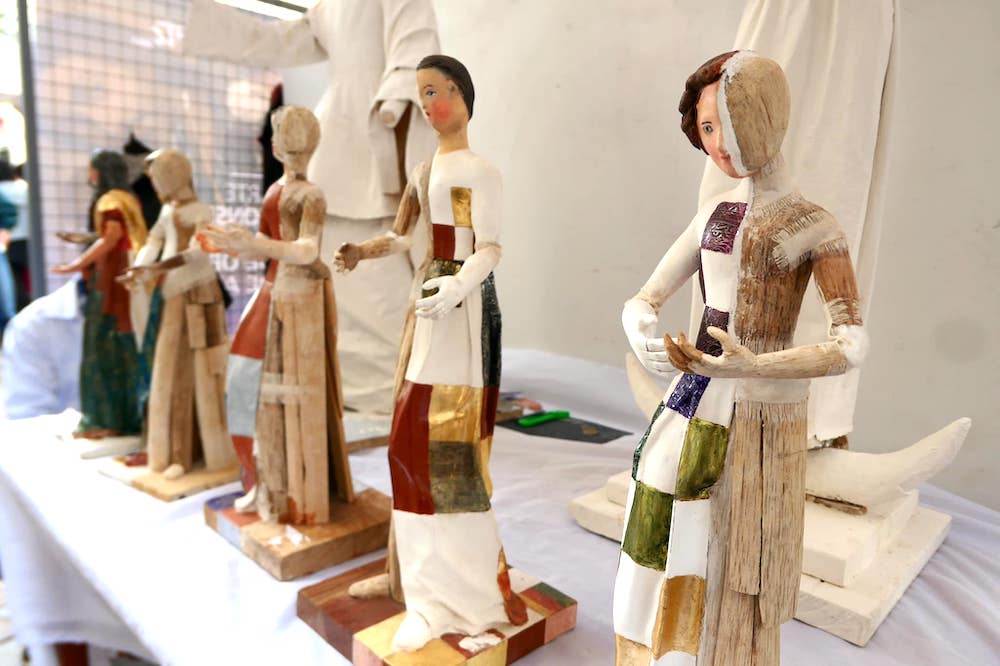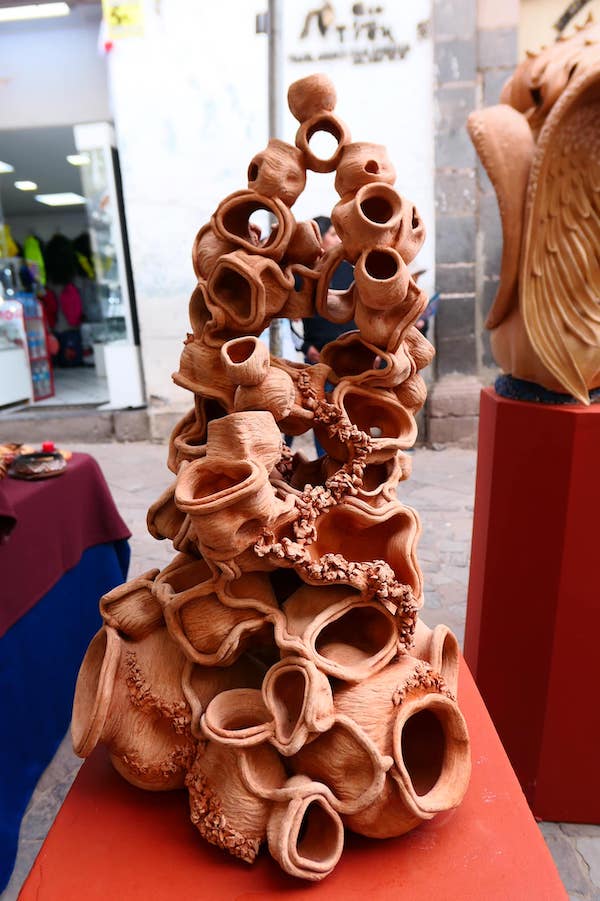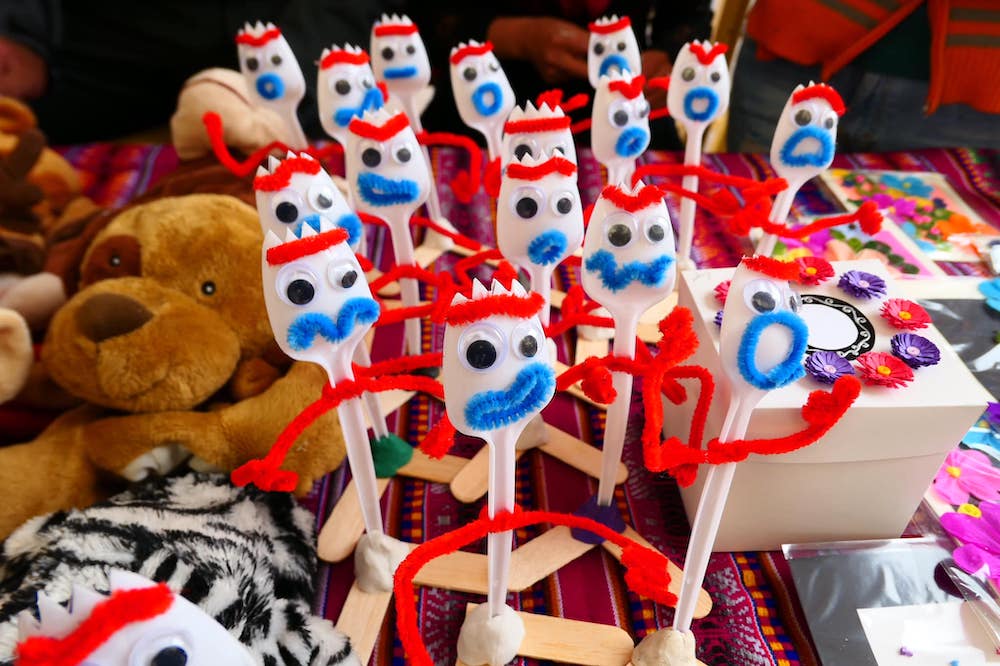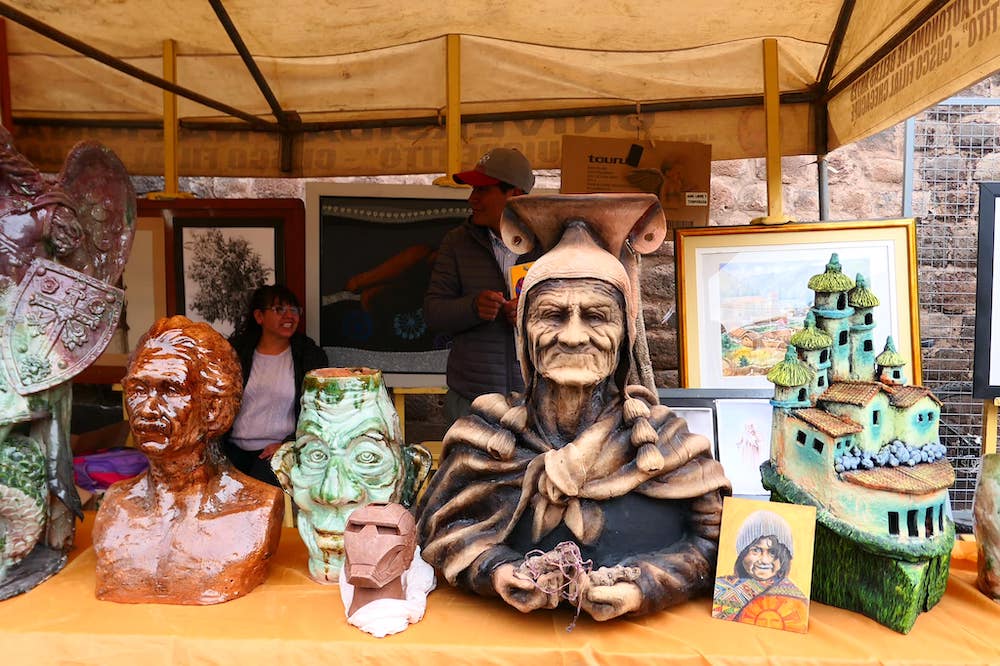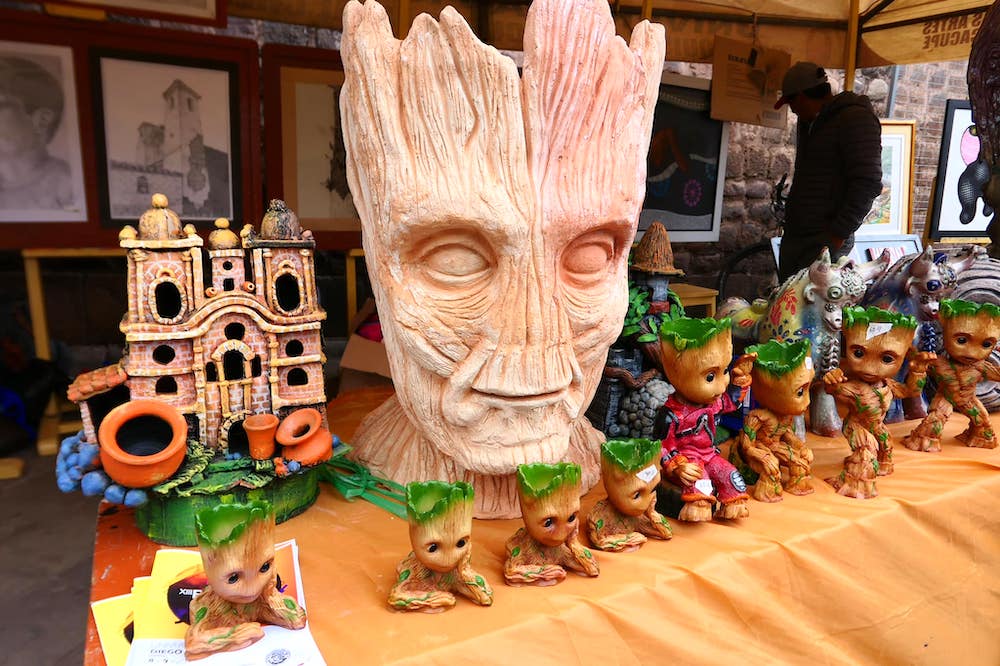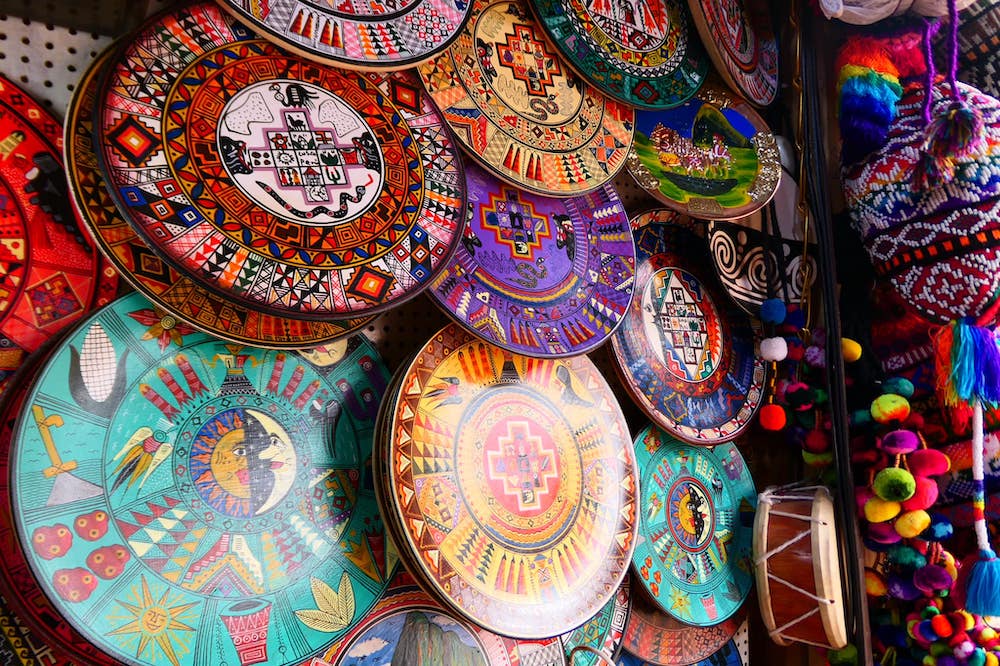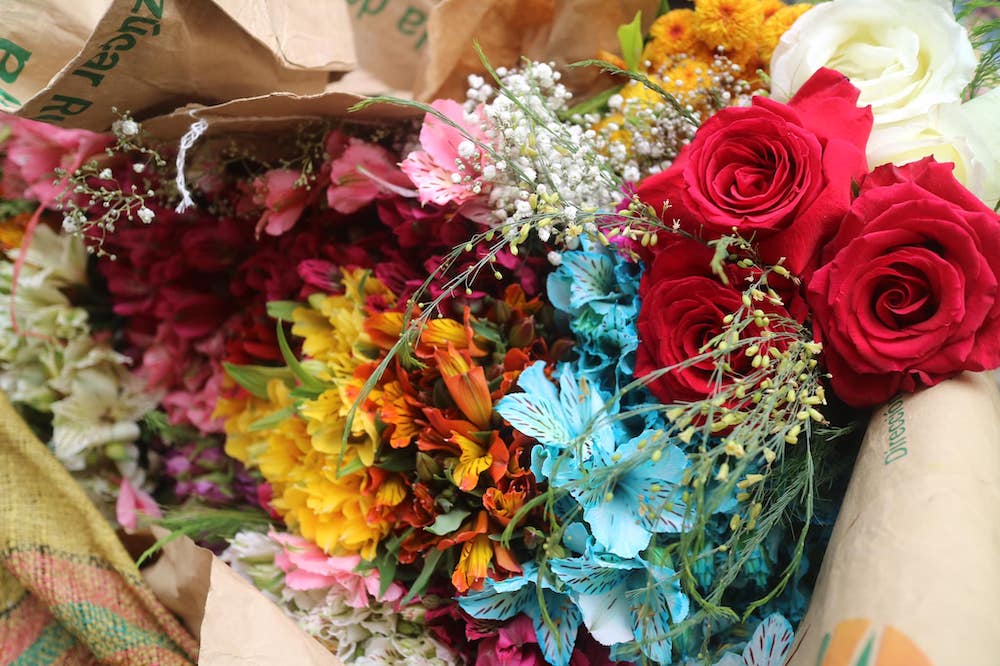 A variety of wild corn, a dying breed in this increasingly, homogenising world: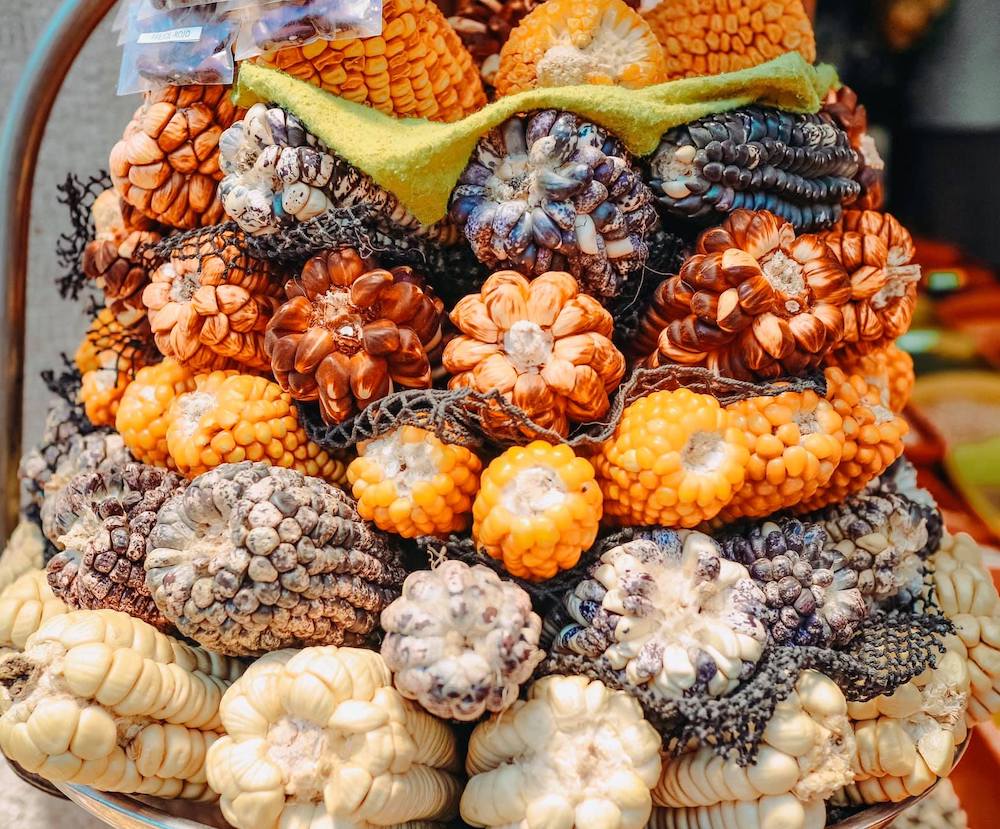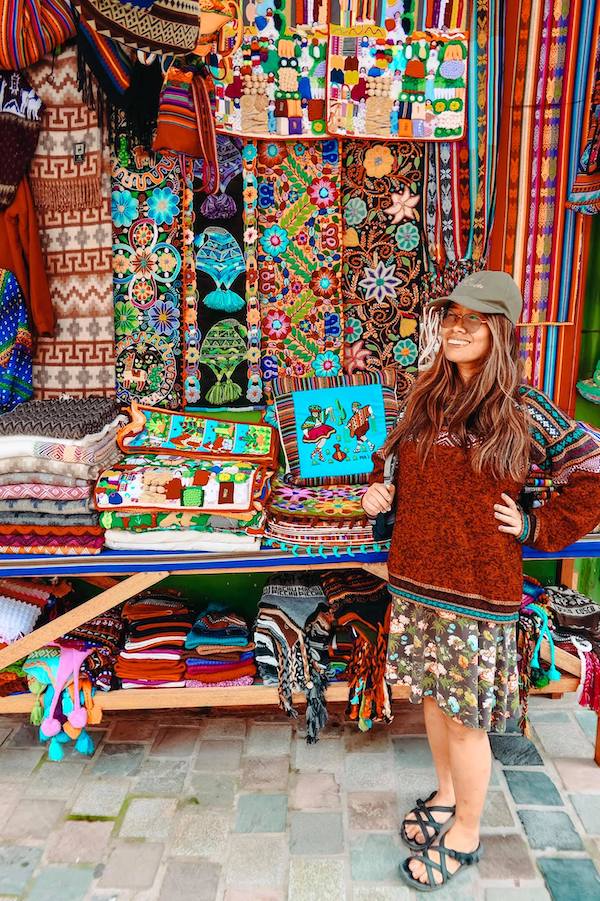 Wish we could have bought a big duffle bag and bring back with us a bunch of these beautiful blankets!
Eventually we had to check out the famous Machu Picchu: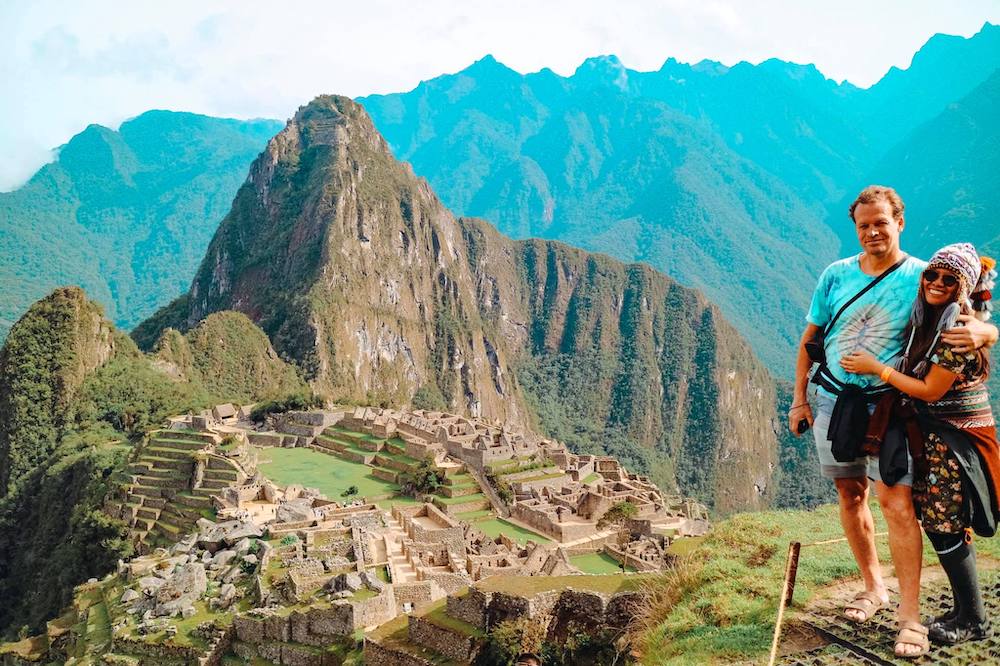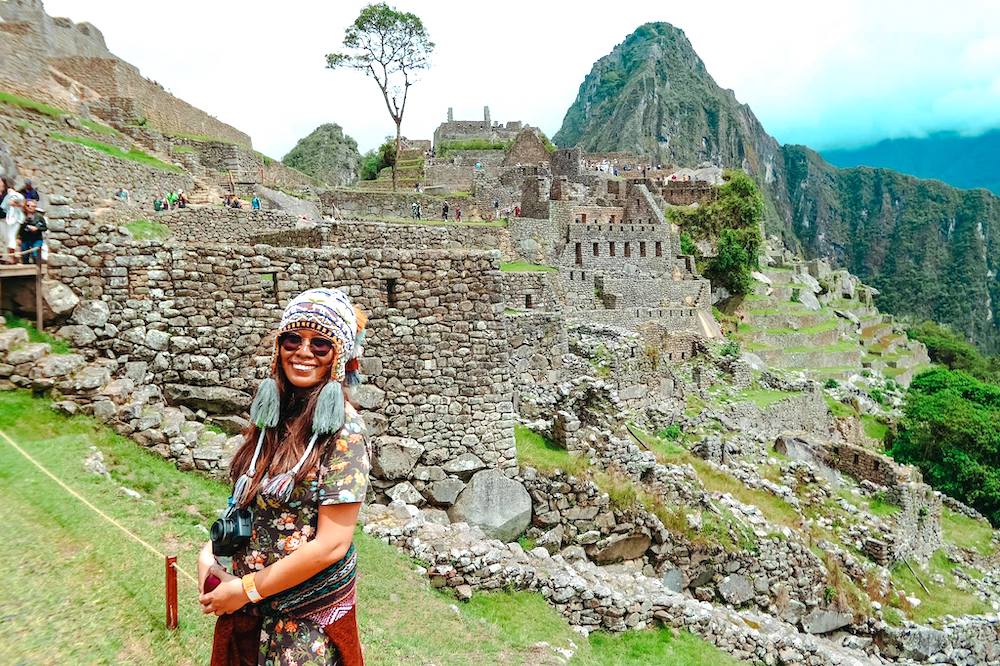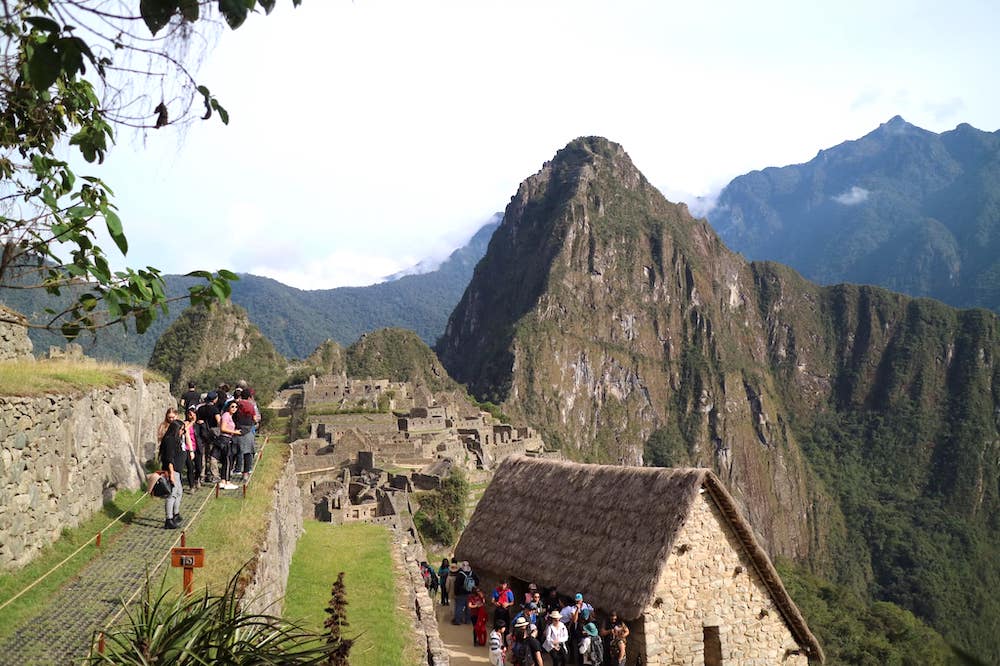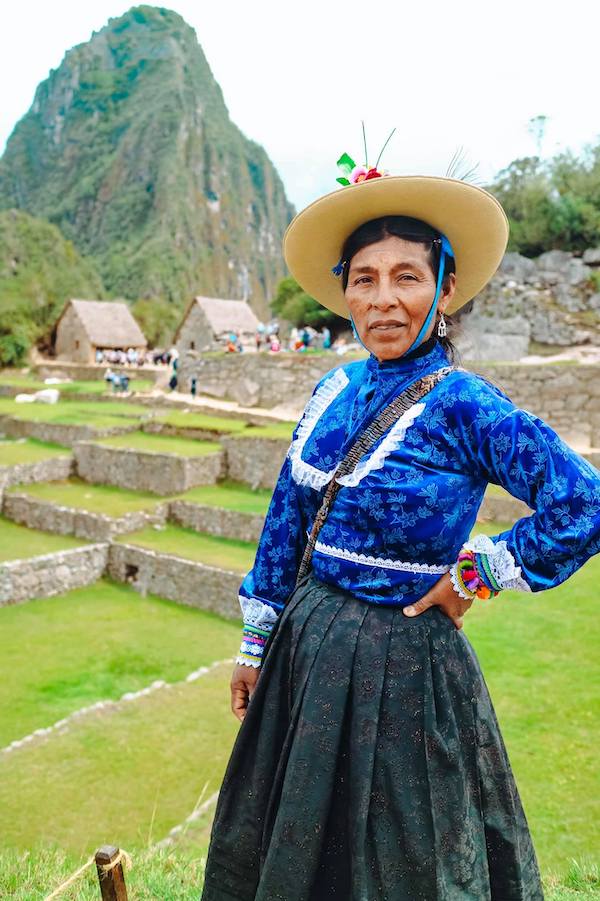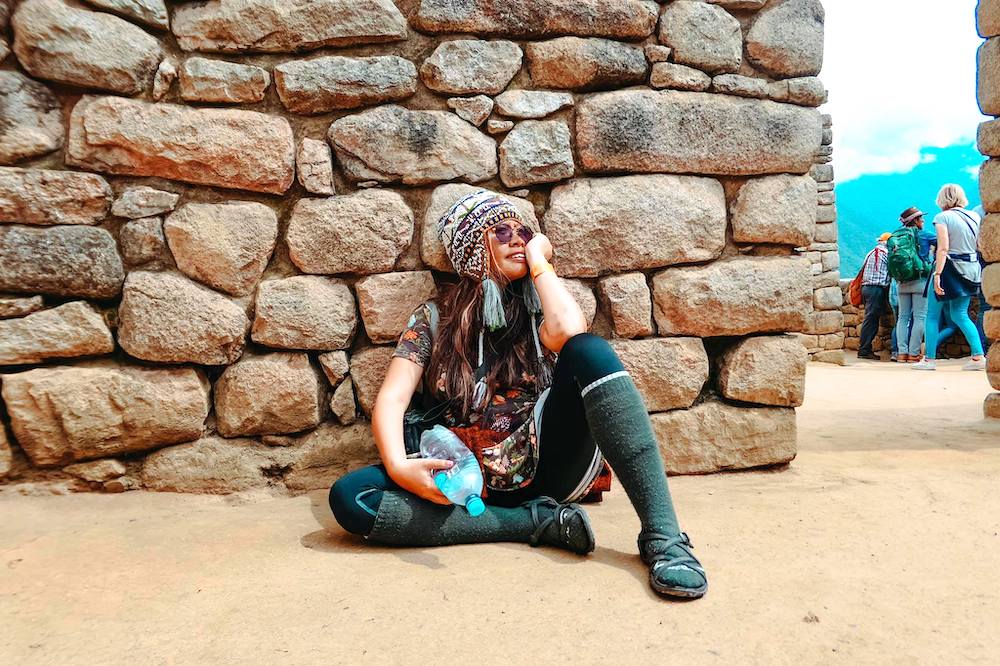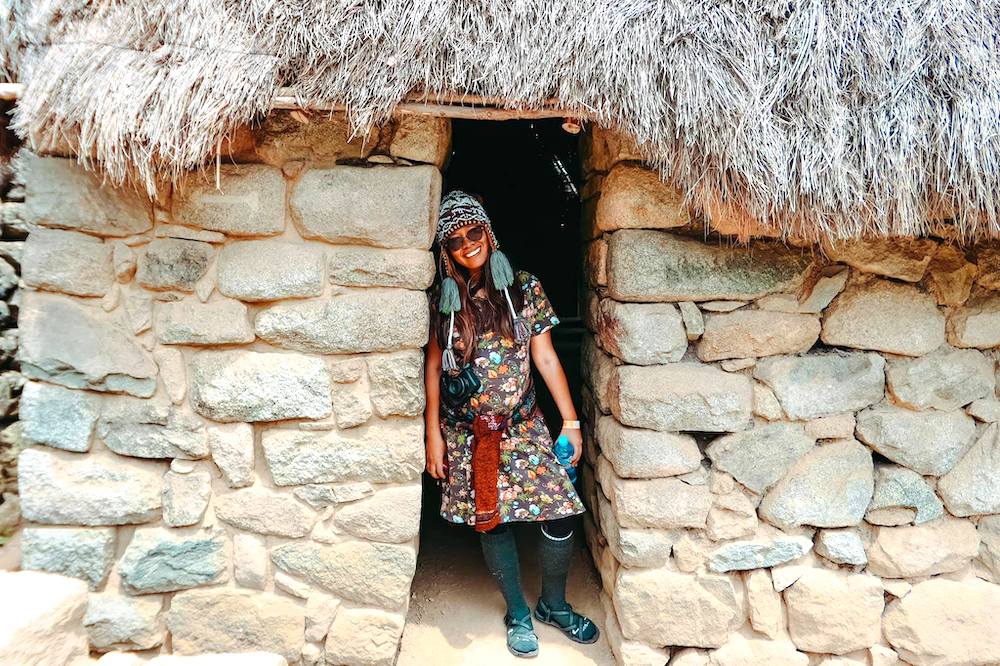 Before which we stayed one night in this cool town: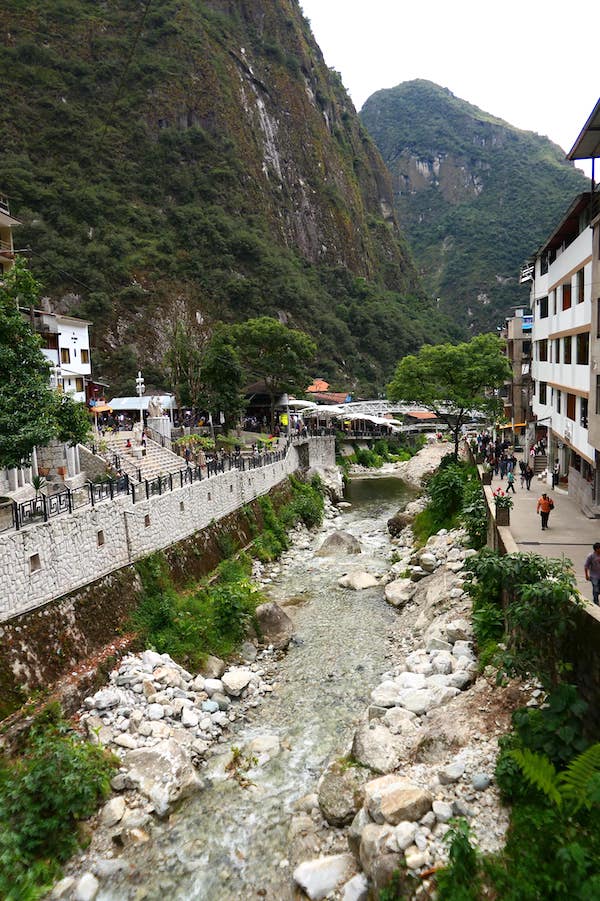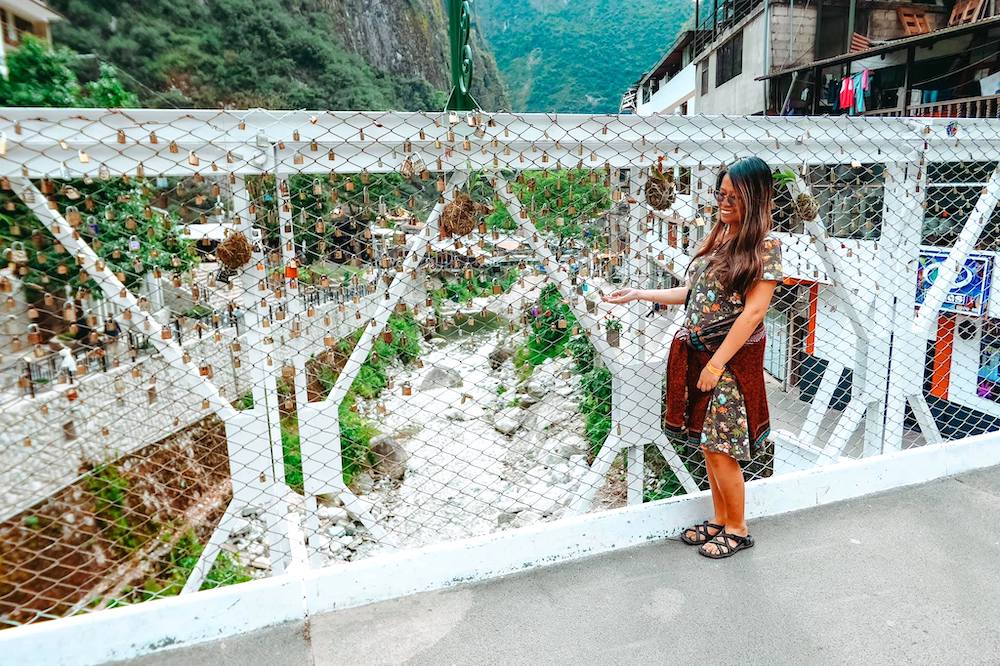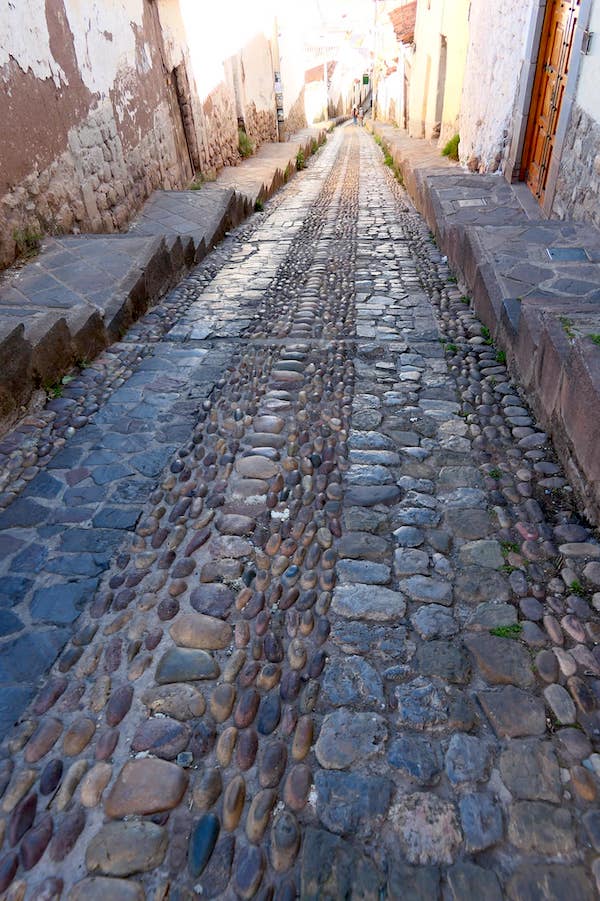 Which had a lot of cool stone carvings: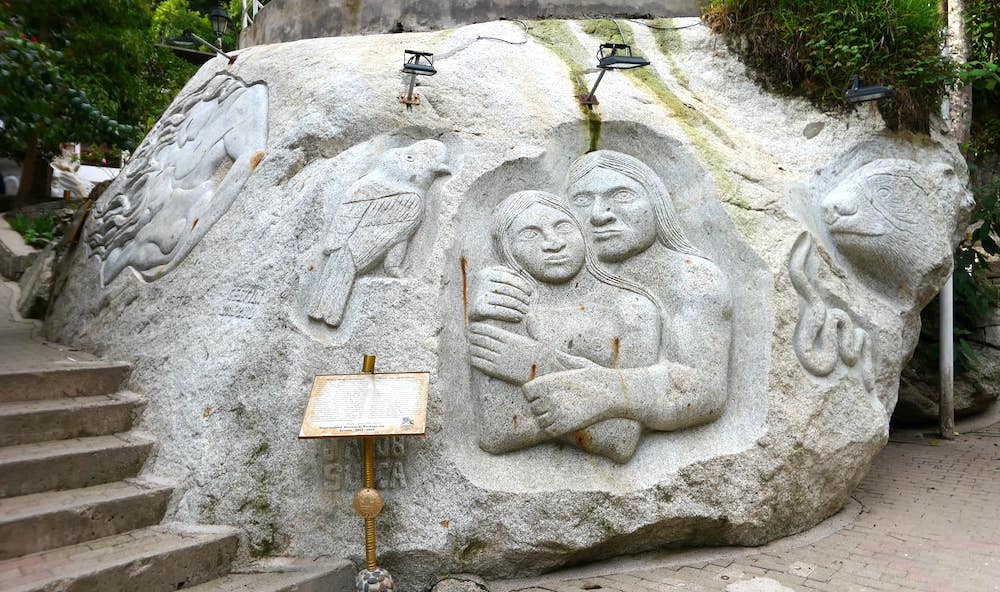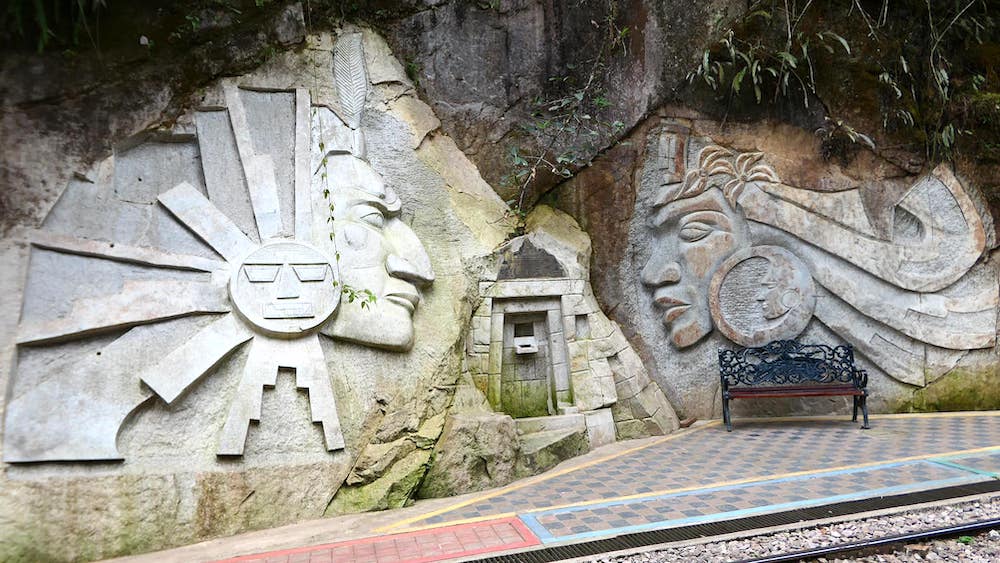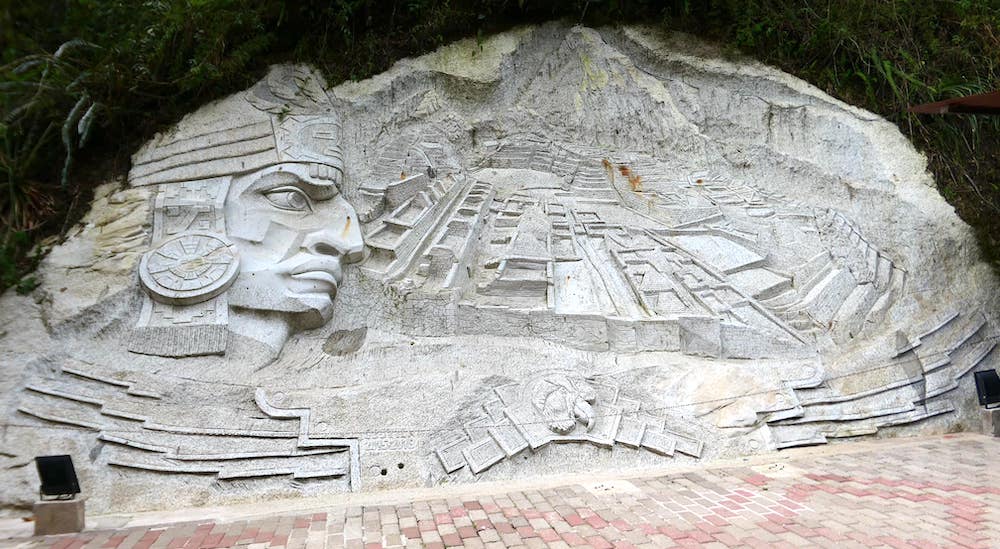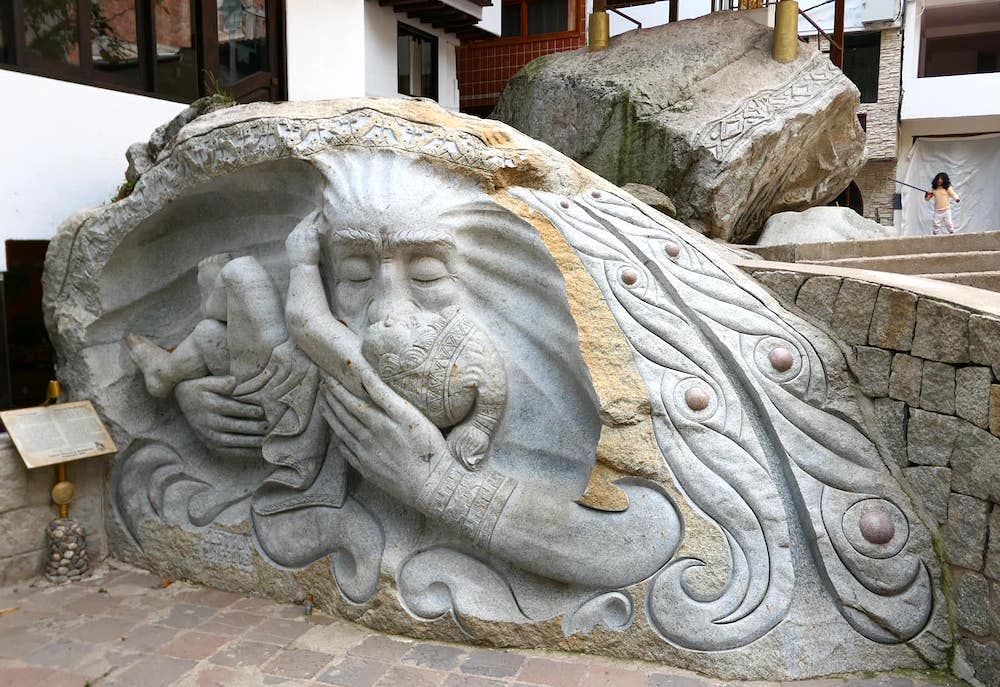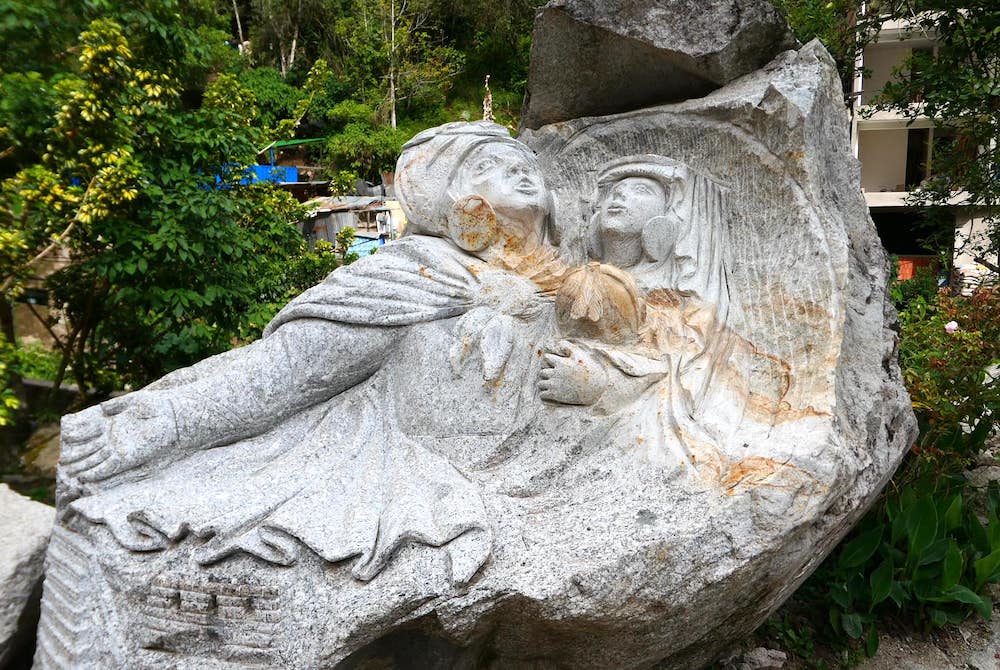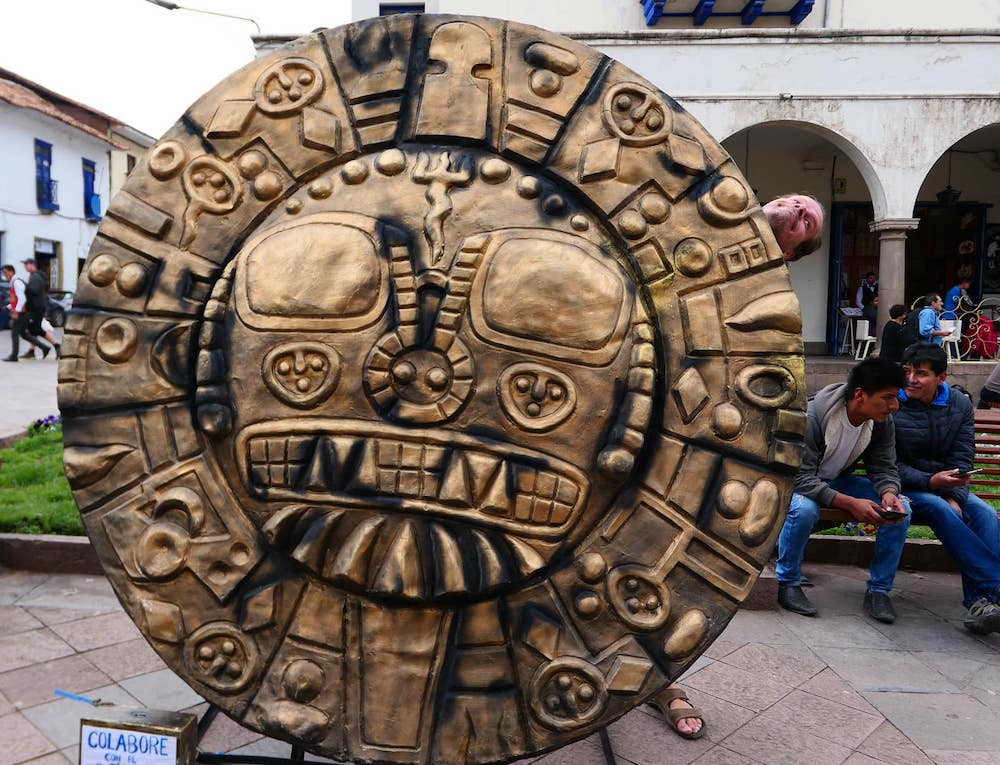 And in spite of all that hiking and a growing belly, she's still a trooper!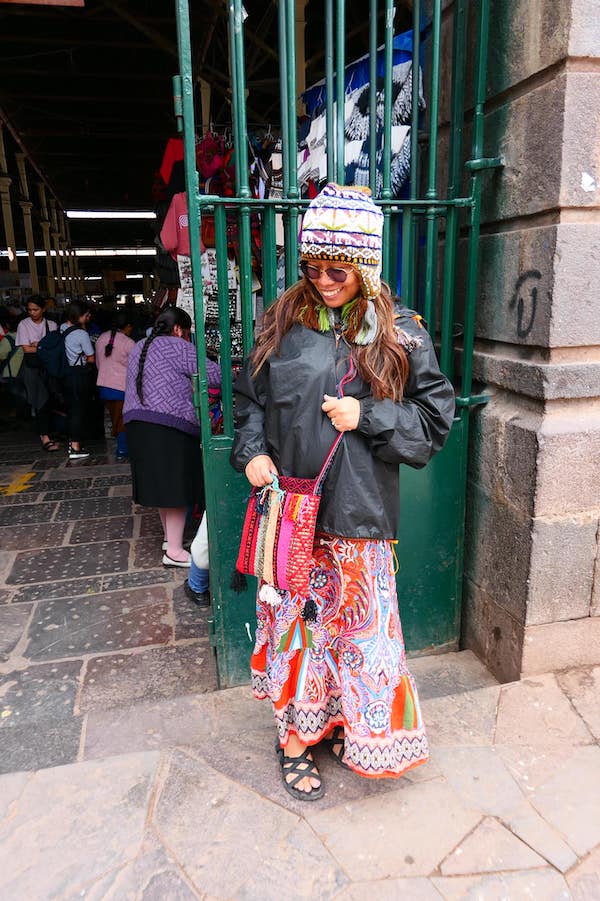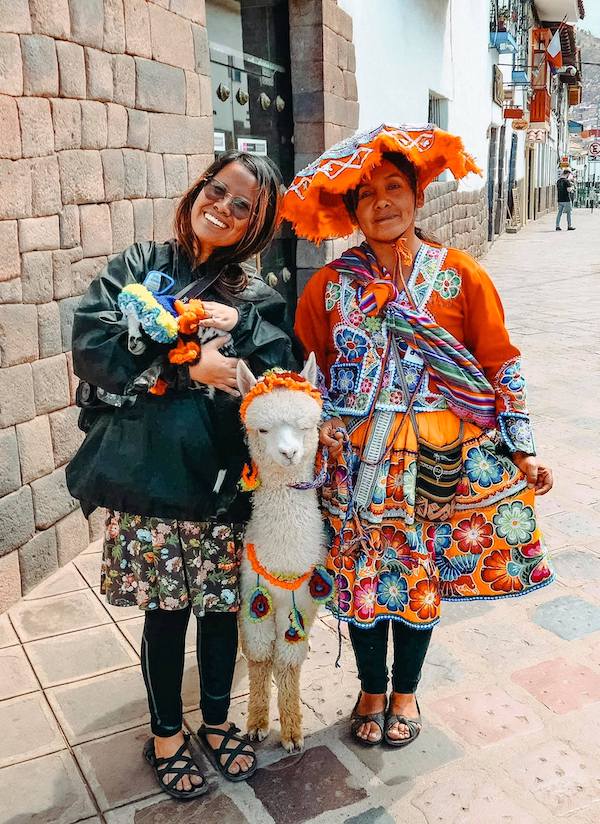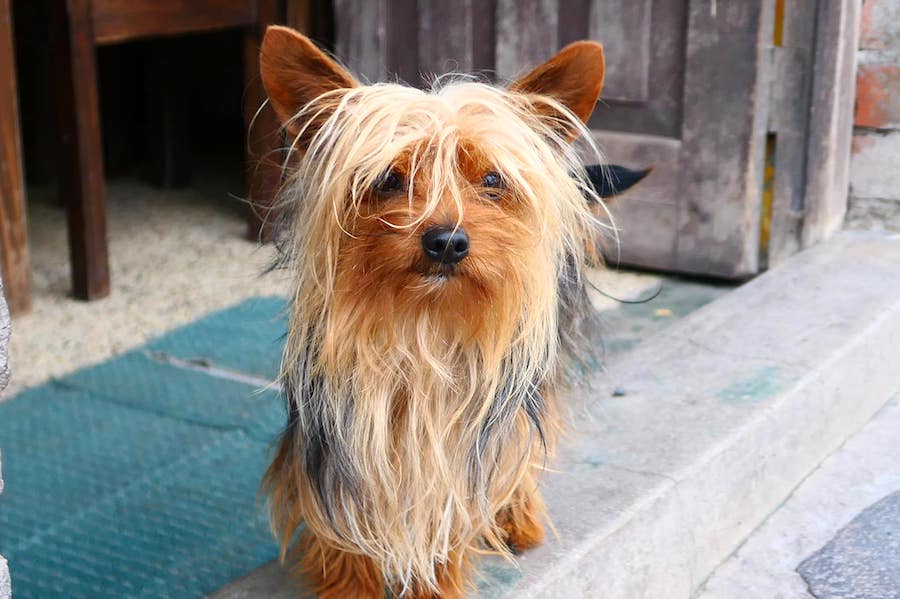 Once I went white water rafting while Mel took pictures from the sides, escorted by car: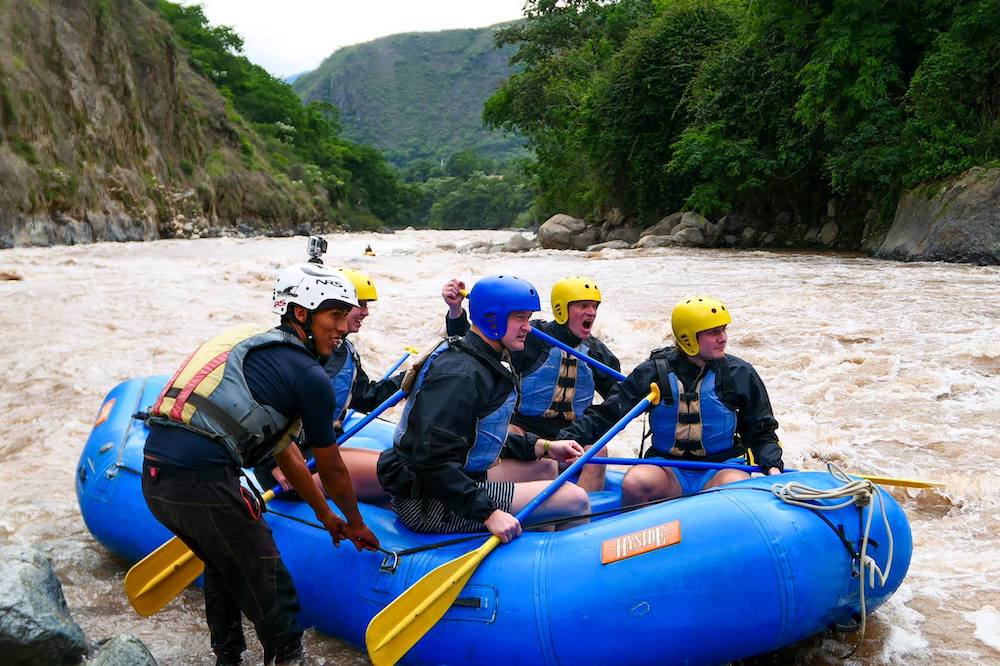 Another time on a biking trip with a group: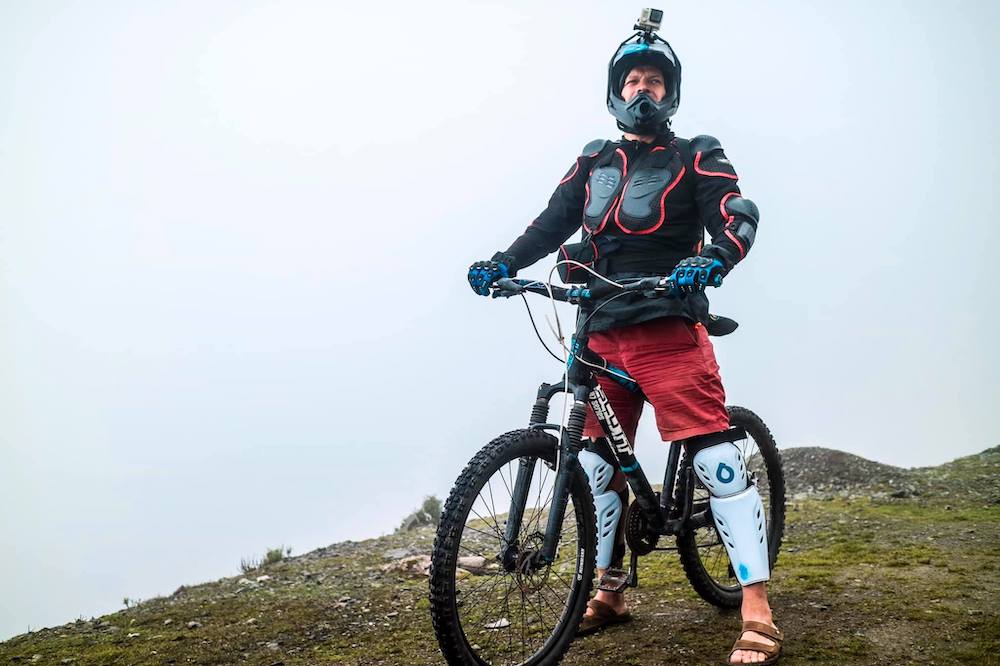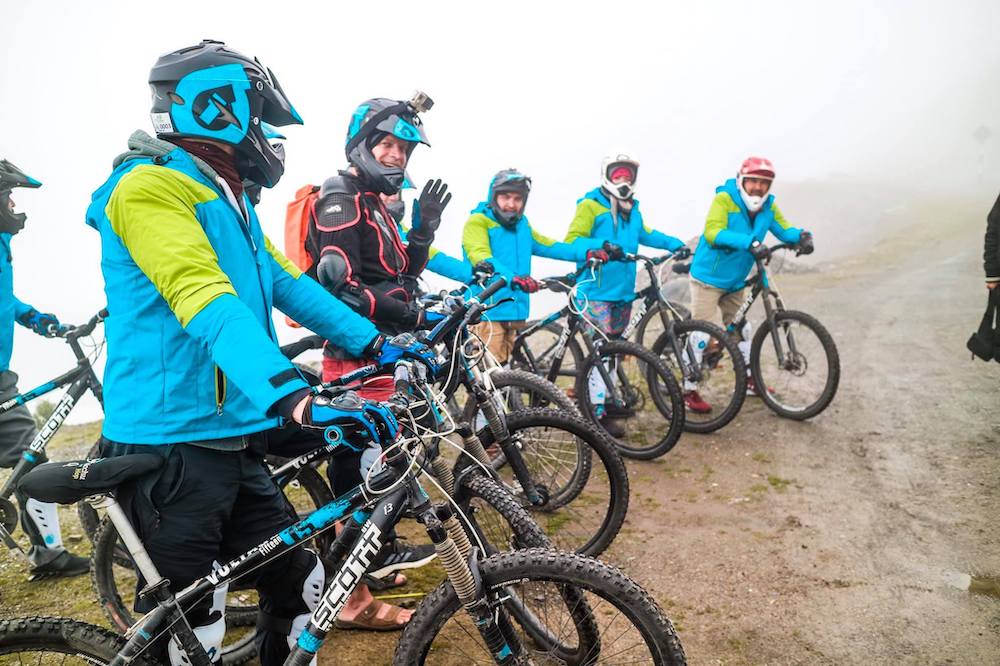 Video of bike trip on fartbook
And also a big hike through the mountains: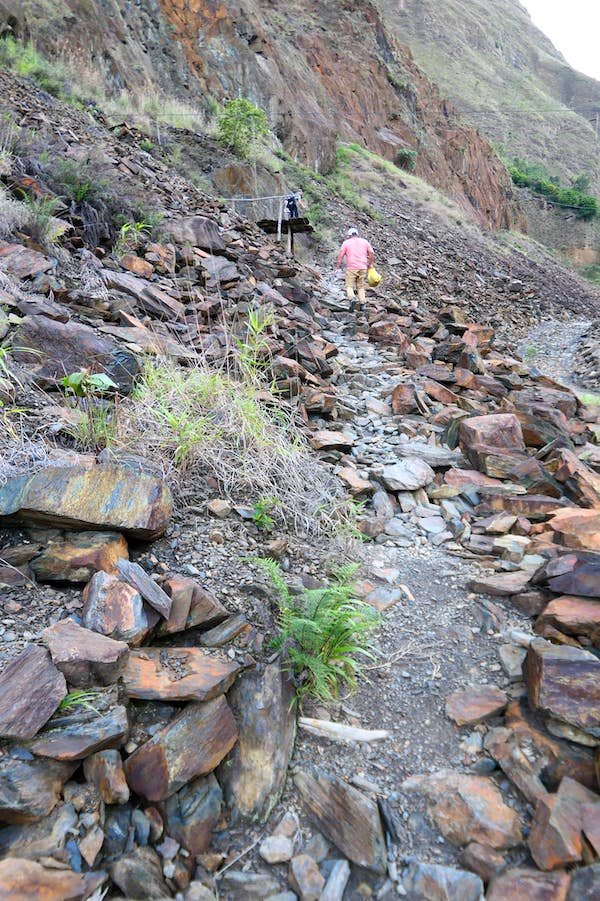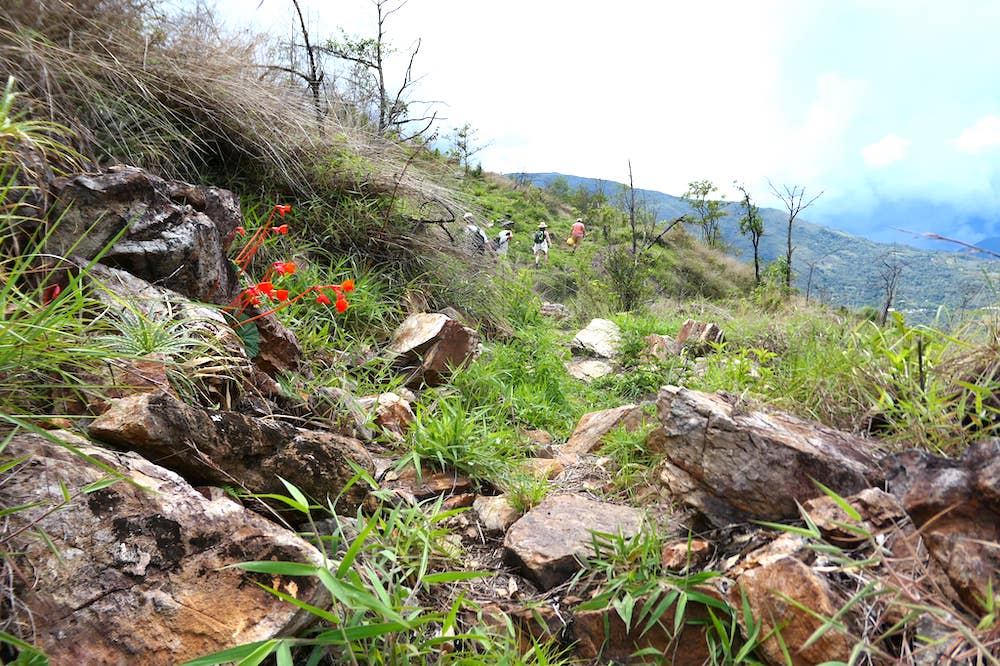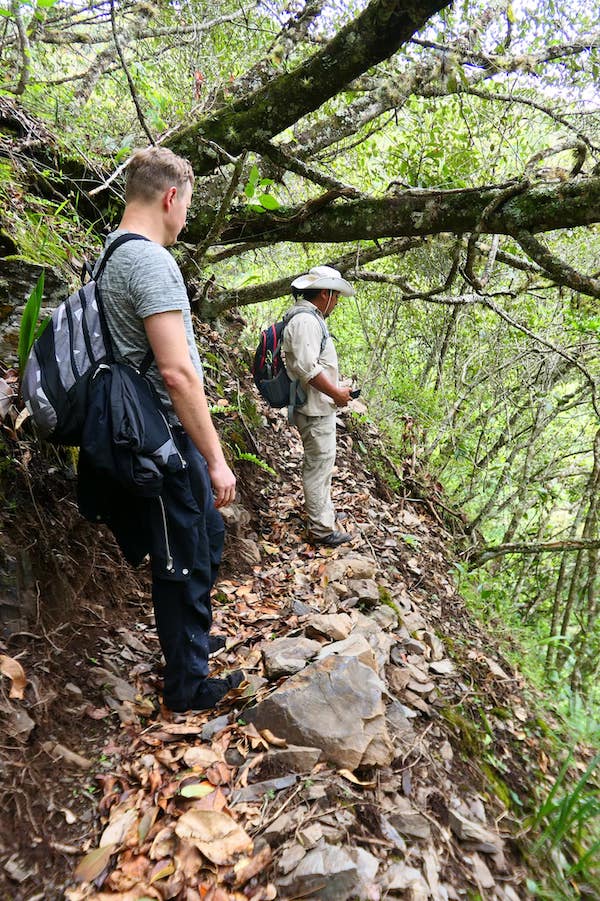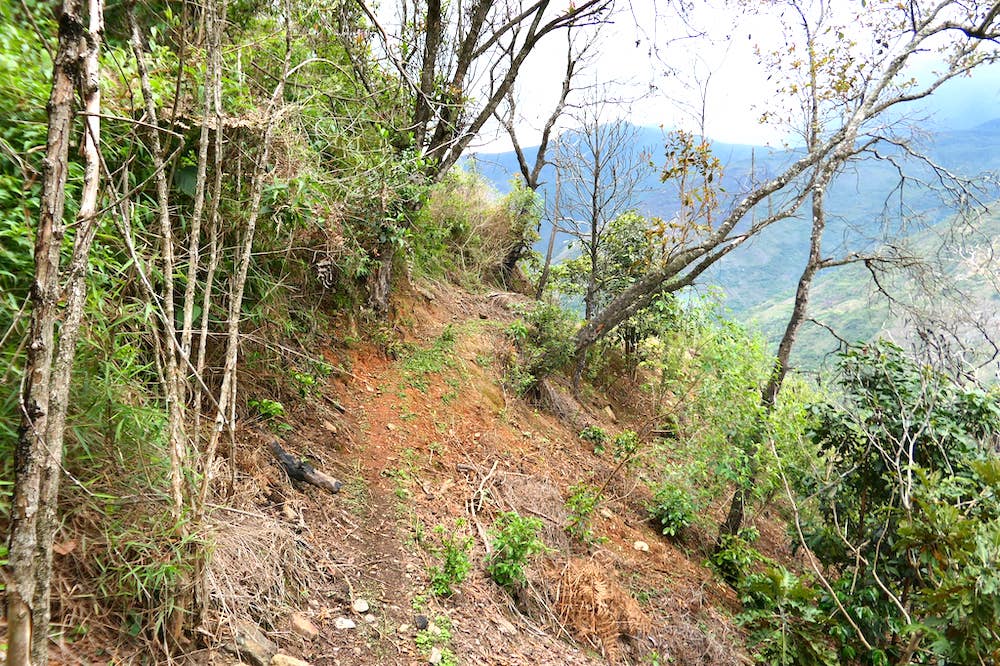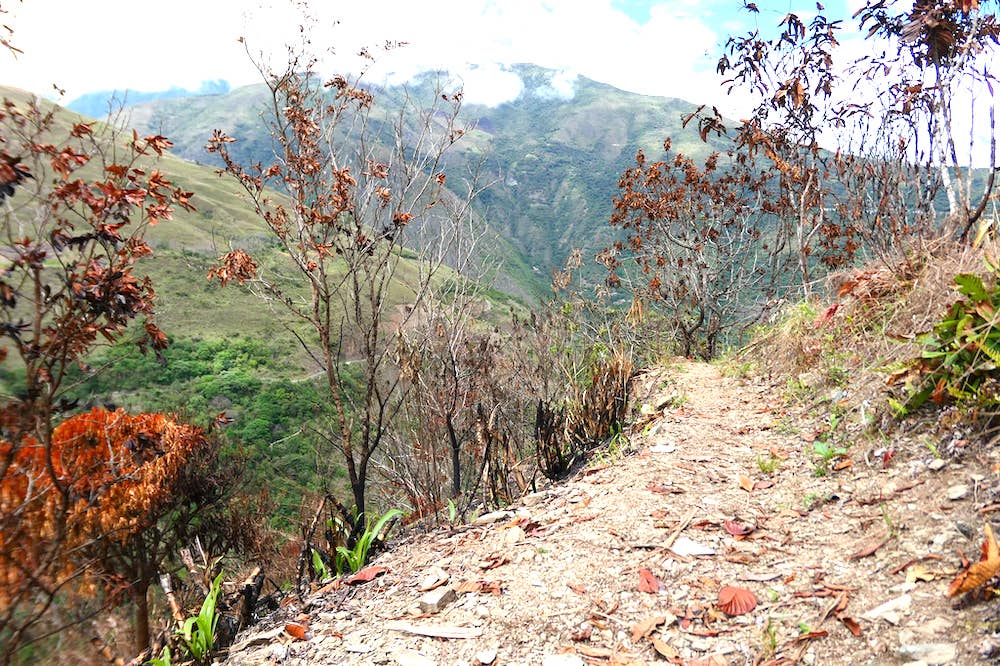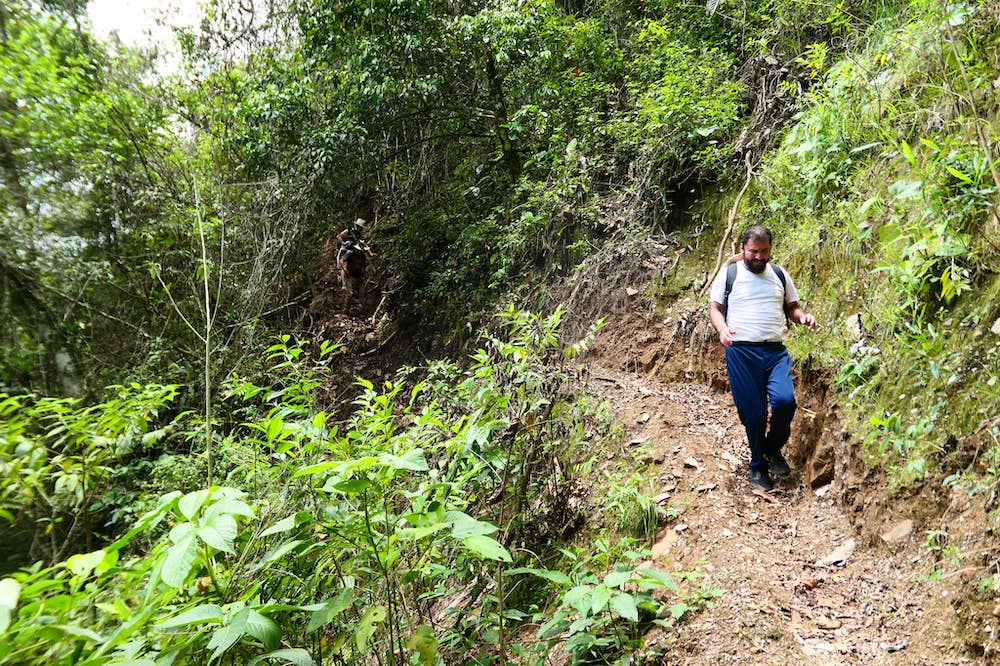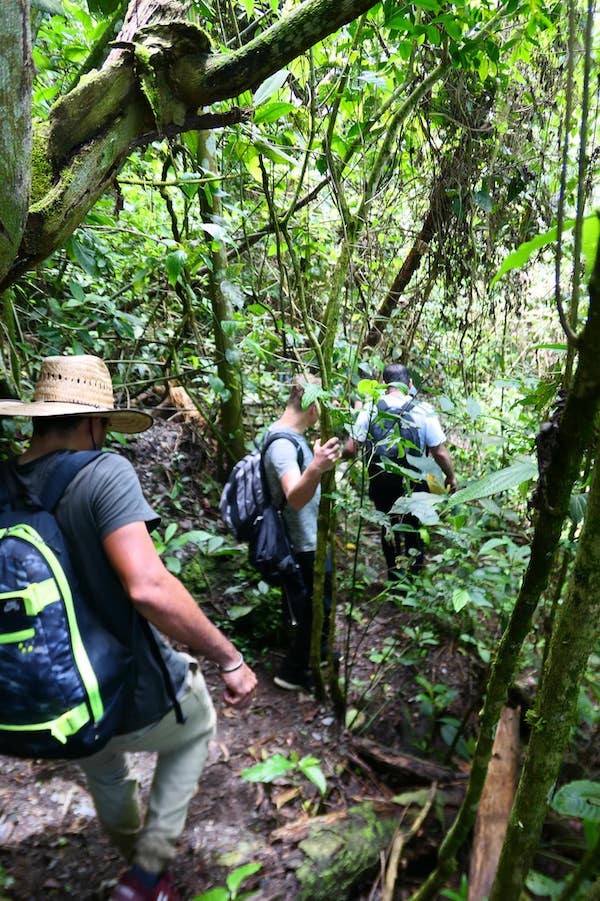 After a rather exhausting walk (I wanted to be a hero and refused to drink water after starting day with a few beers – I was the slowest of the bunch, always dragging behind and panting), it was nice to have a refreshing little dip: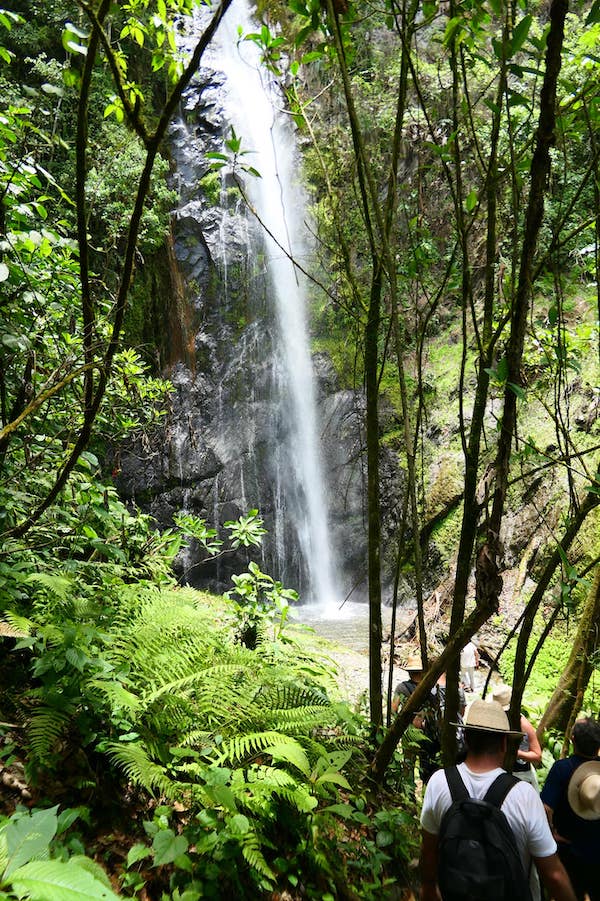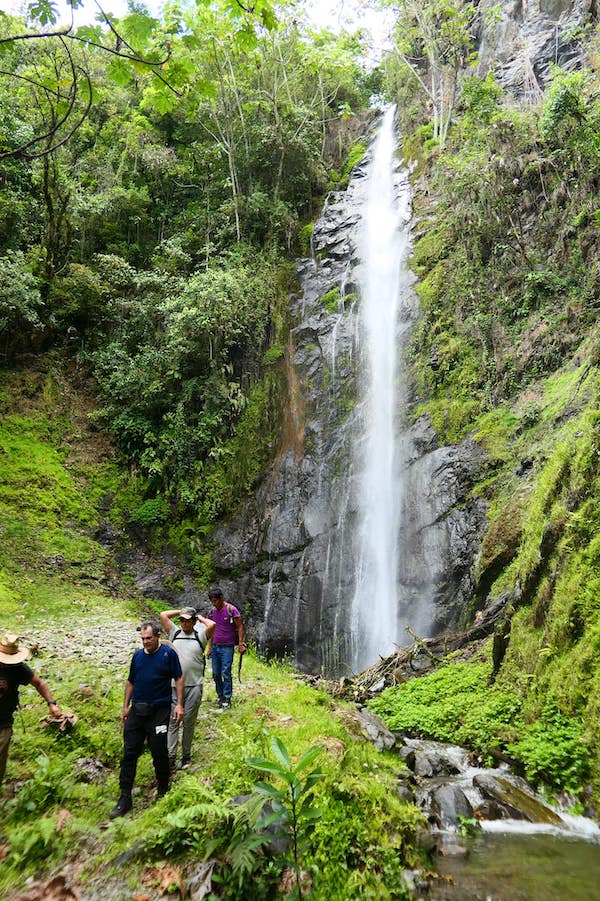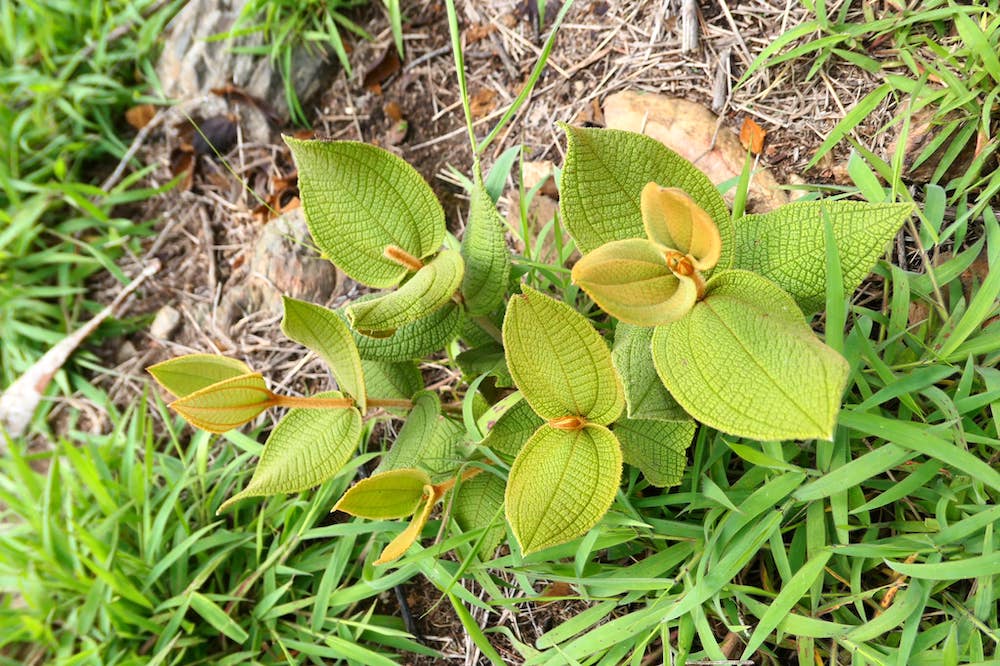 And a much needed snack: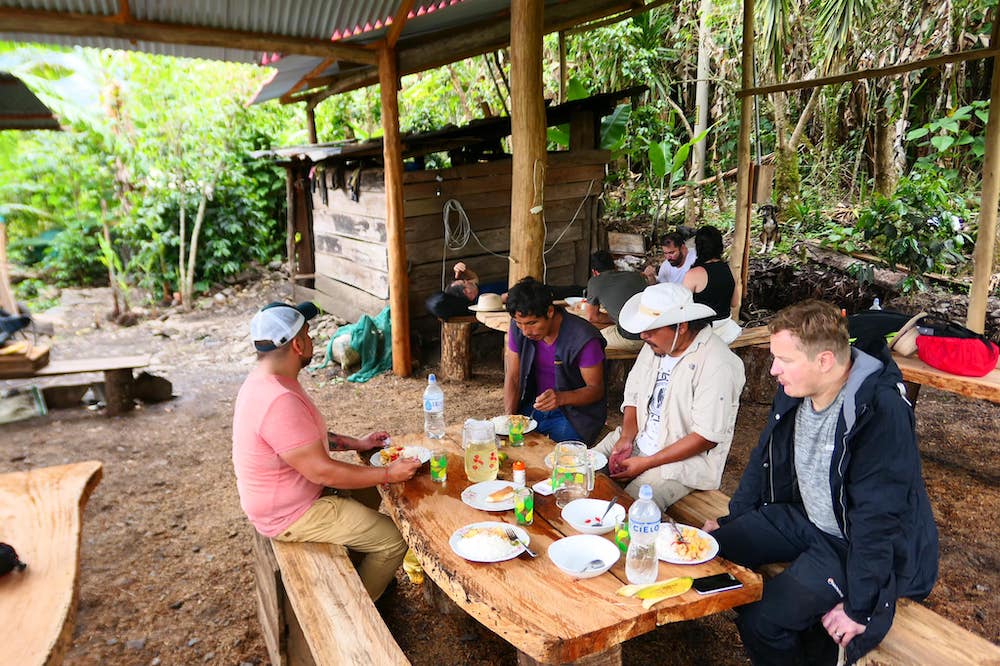 Lots of bugs along the way: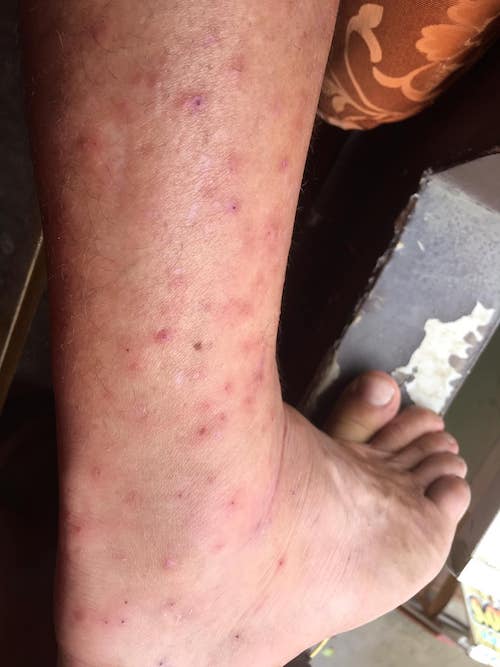 But finally time to head back (across the railtracks by a zipline):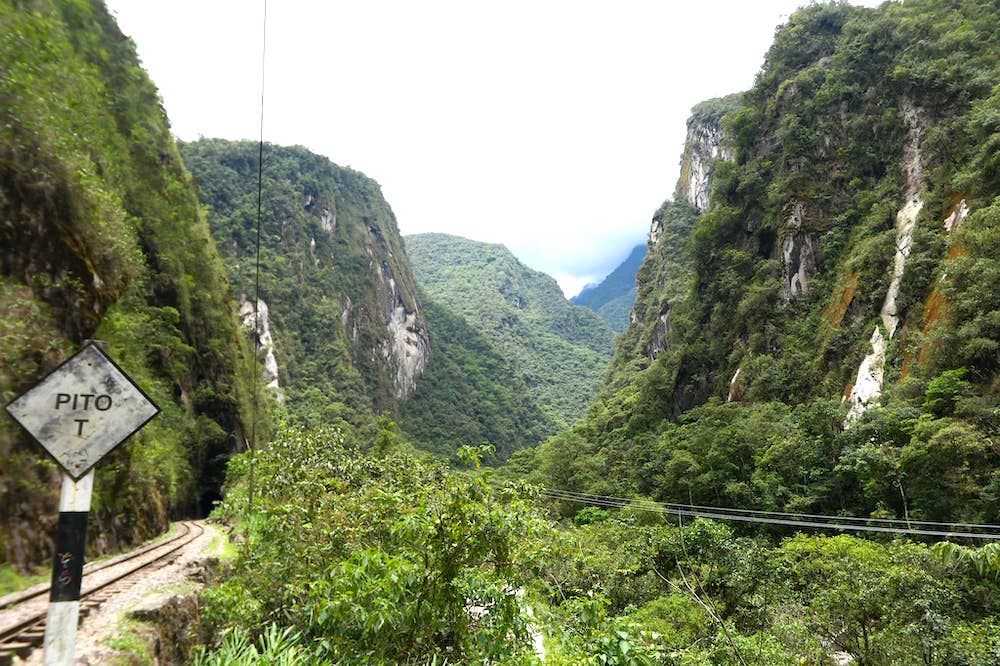 Through a bridge: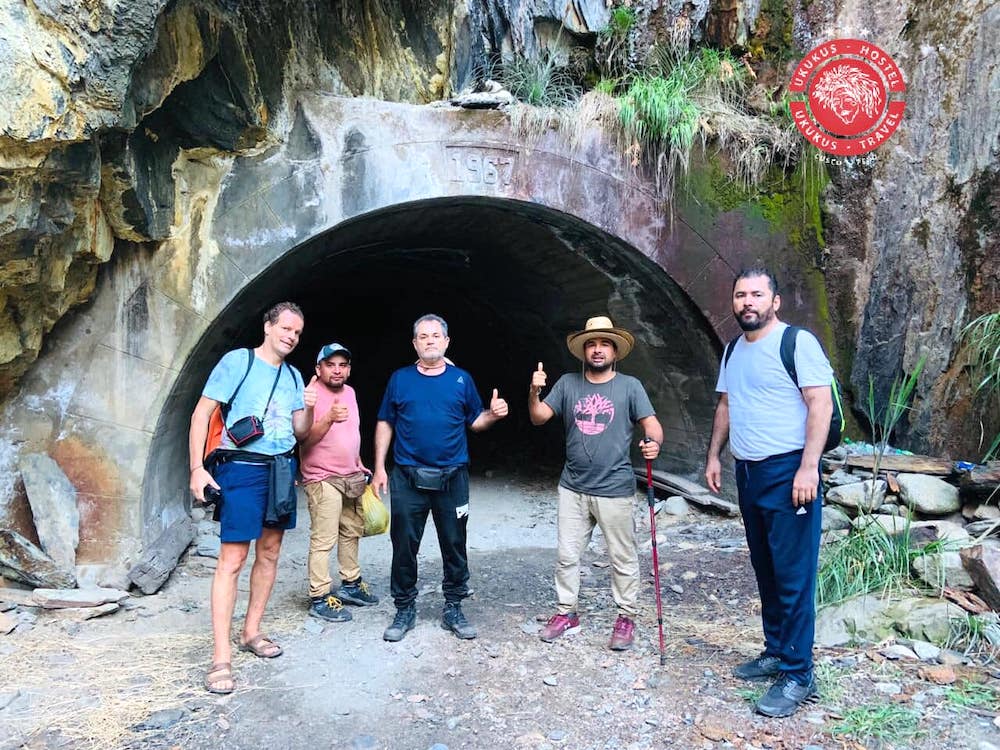 Along a path: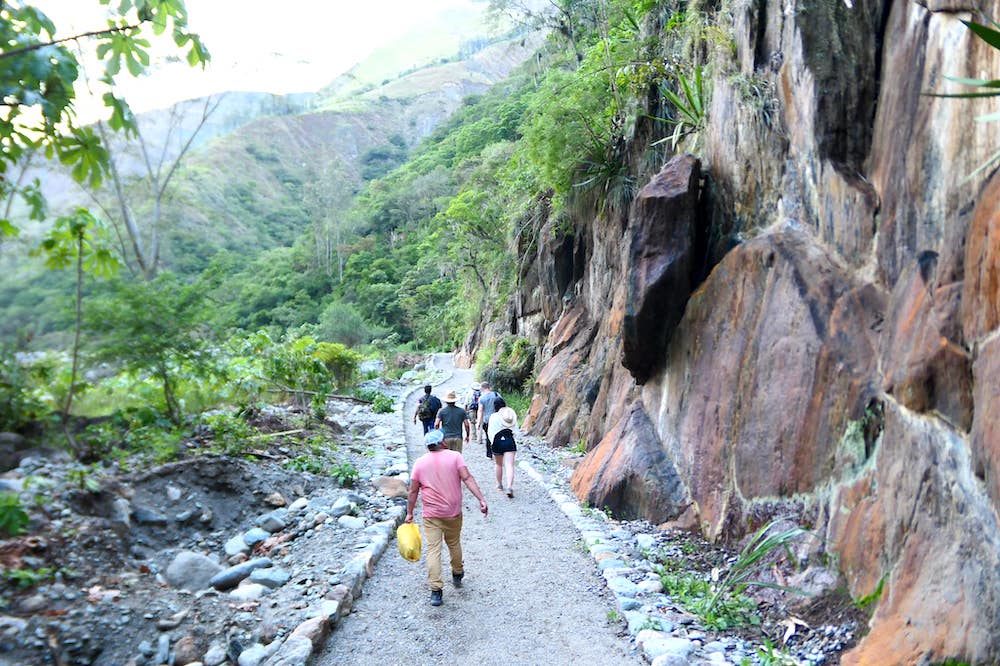 To a very yummy hotsprings bath: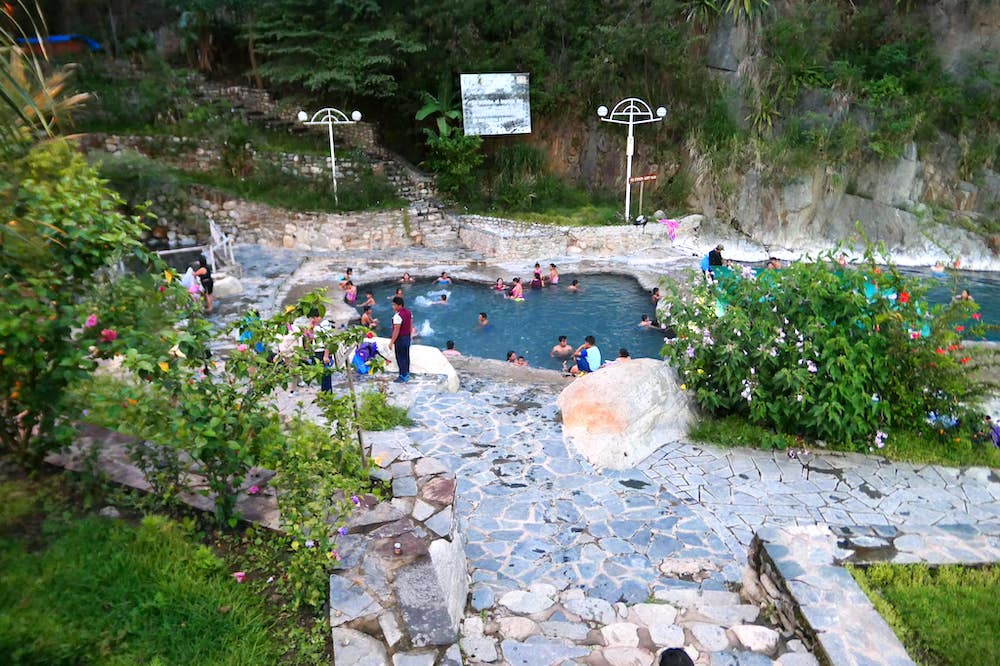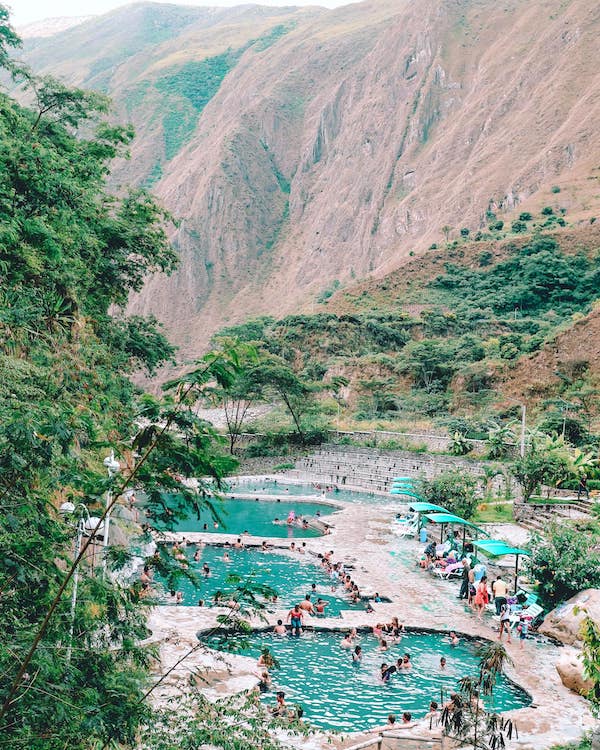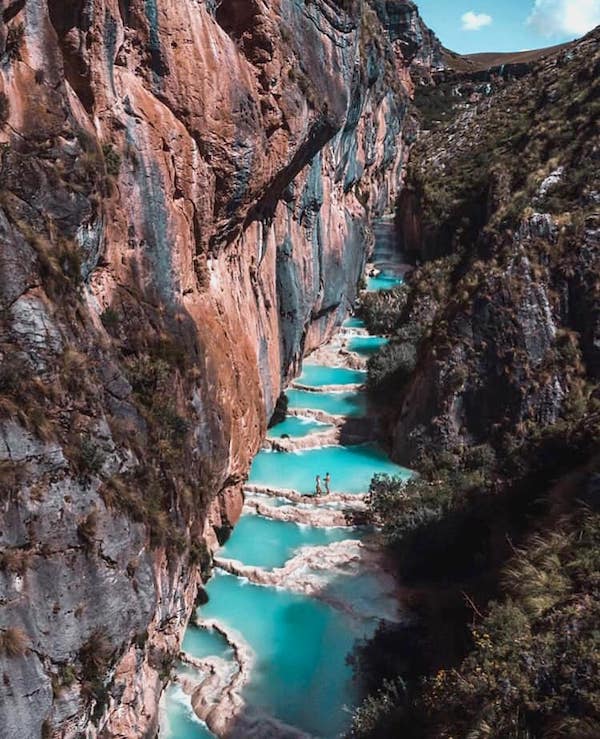 More pics of Peru we did not manage to experience (Rainbow Mountain Peru – also top pic of this page):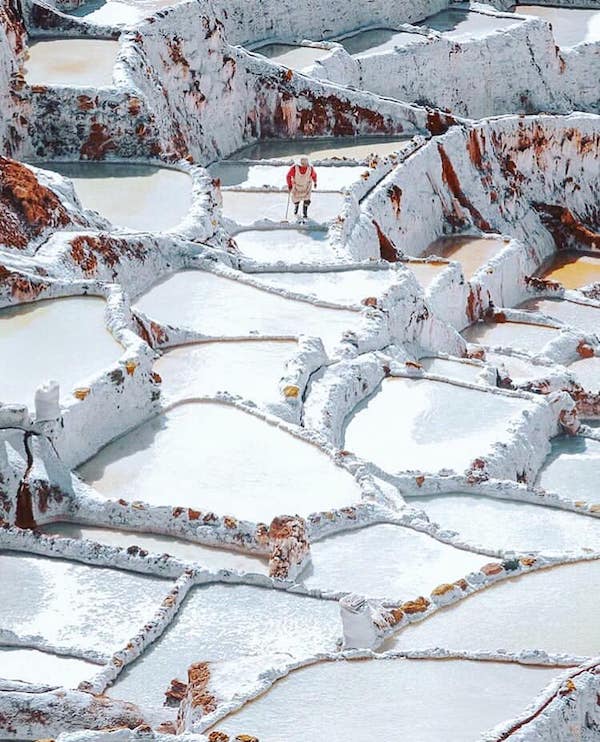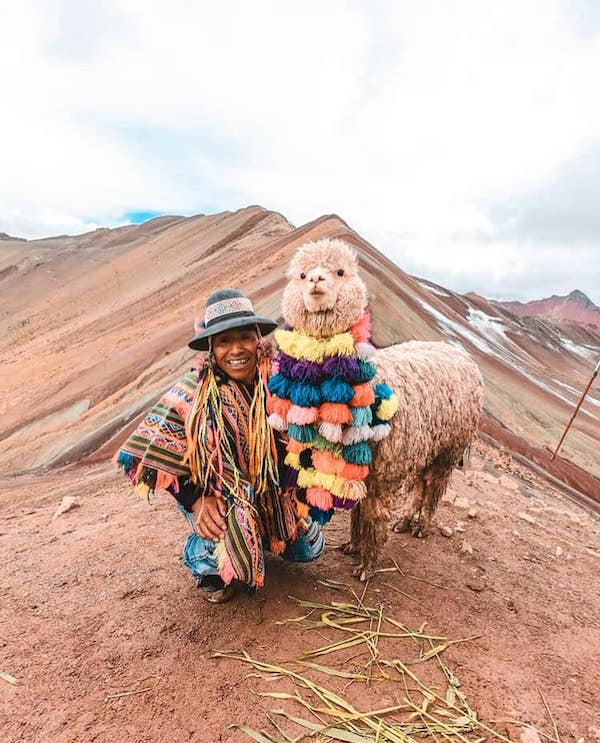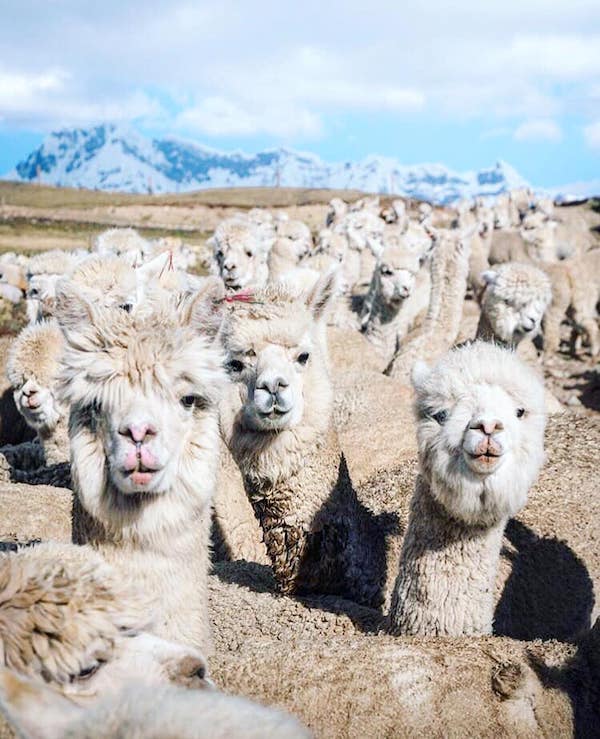 And if you love our travels, do we have a tip for you! We organise private custom boat tours in the Philippines, where we reside now. 52 islands of white sand beach island paradise, come check us out!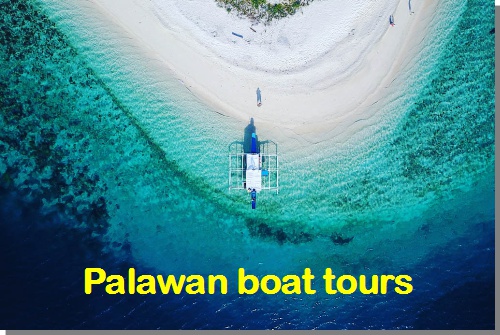 Experience the thrill of island hopping in the Philippines
You May Also Like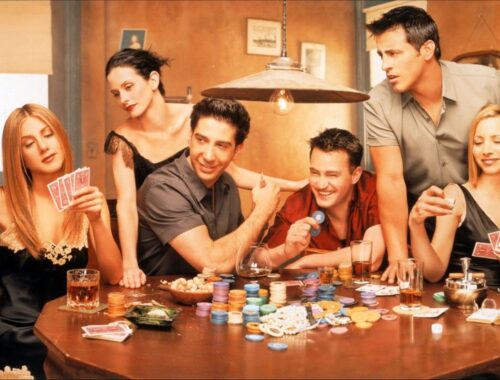 April 29, 2020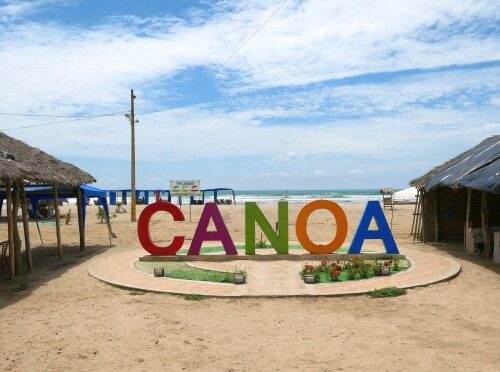 January 27, 2020