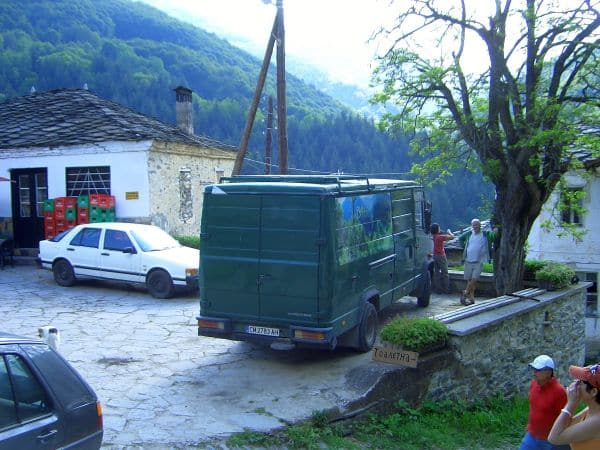 Images of caravan motorhome campervan for sale
It was a beautiful five years traveling around Europe in my self-made campervan, but the travel bug within me was restless for some change, and most importantly, warmer weather. So I left this beauty behind in Bulgaria for Asia and still haven't managed to sell it yet. But at least some wild animals moved in.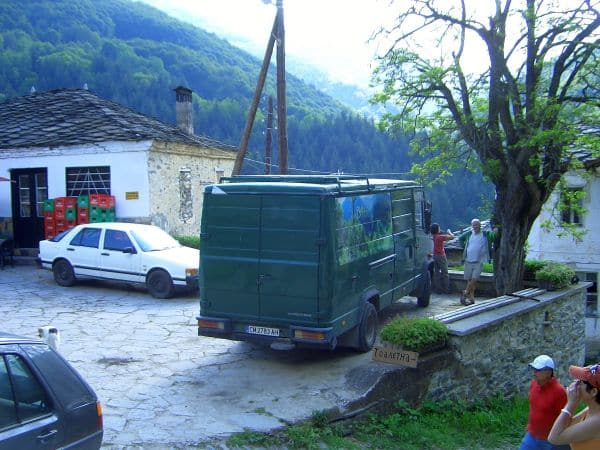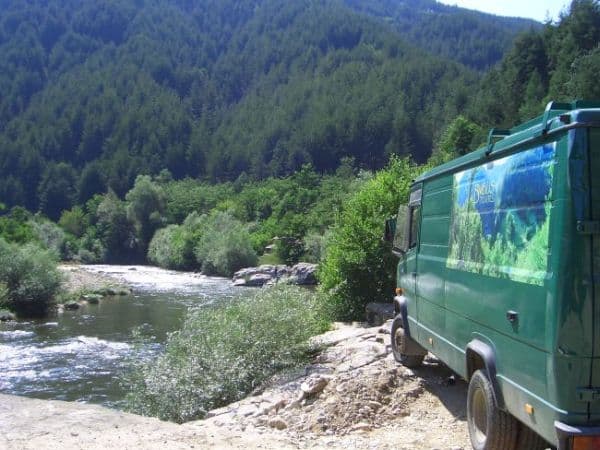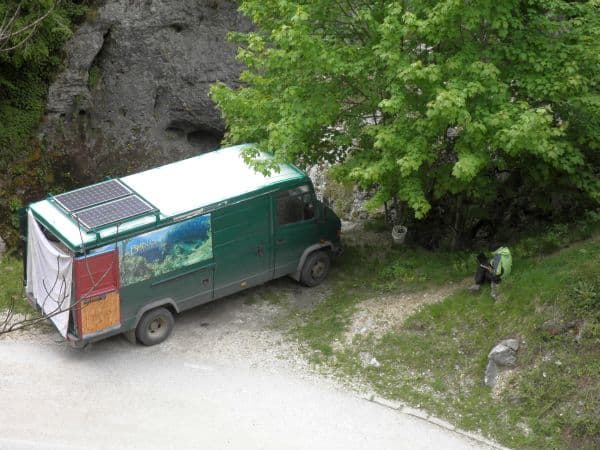 White roof to keep it cooler inside during the summer,
otherwise it is very well insulated with rockwool.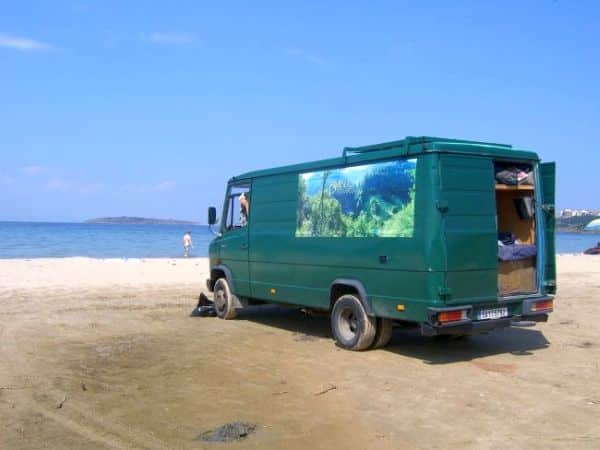 With four wheels in the back I have taken this monster offroad many times and without problems. Comes with chains for the tires in case you ever get stuck in the mud.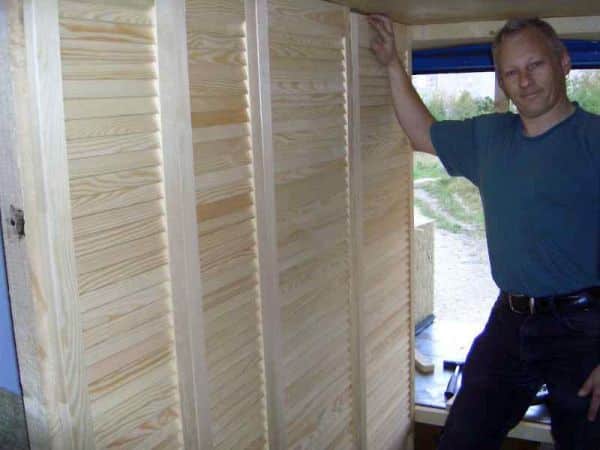 I love working with wood and it is a good balance against my constant work on the computer. These doors bought from Baumax, the rest of the wooden interior made from raw materials, as explained on my design a caravan page.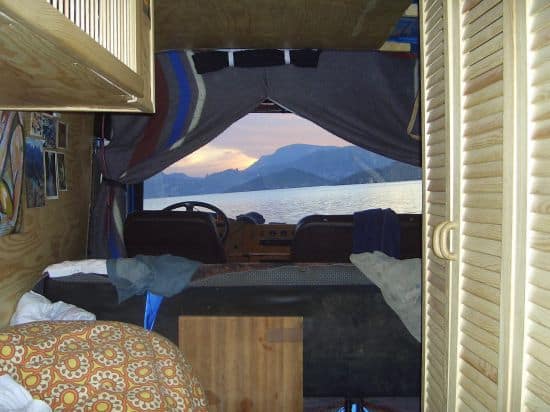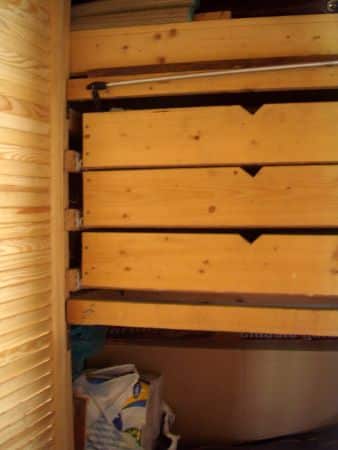 Some custom made drawers in the two larger closet doors of the picture to the left. Lots of little storage places, such as under the beds.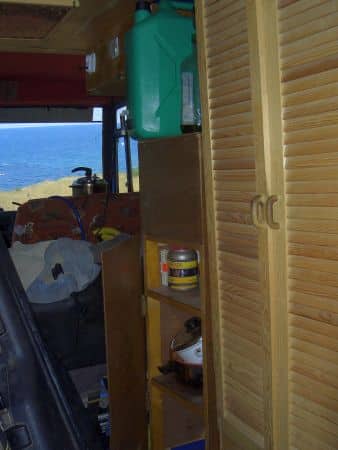 A small shelf I added during my travels and where I store food and kitchen stuff. The top piece opens forward, for quick access of common items from the front. On the top is a 20 litre portable water jug.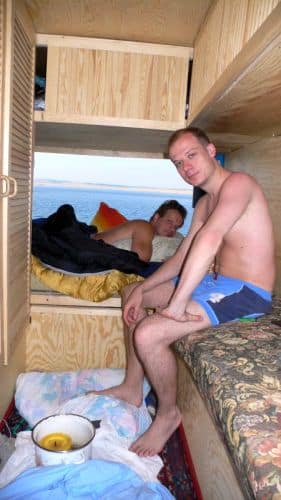 Nice to open the back doors when parked by the sea, or watch the stars or moon while falling asleep. For tall people, like my brother sitting here, the fabric on which he sits can be removed to take out one or both of the two 5cm thick foam mattresses, and put on the floor for extra bed space. Storage space under both beds.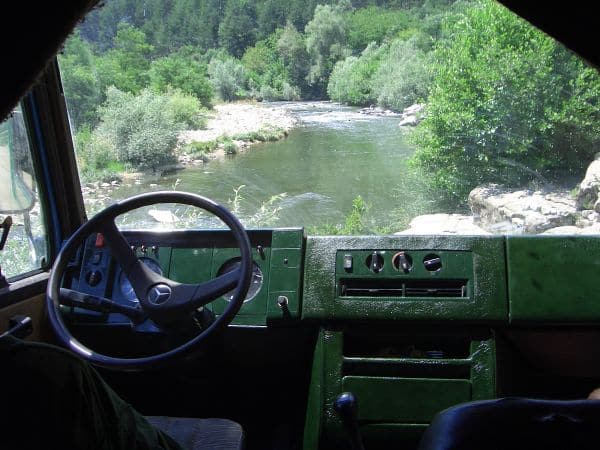 Love to pimp up the truck occasionally, here I paid a tailor to glue green leather to the dashboard.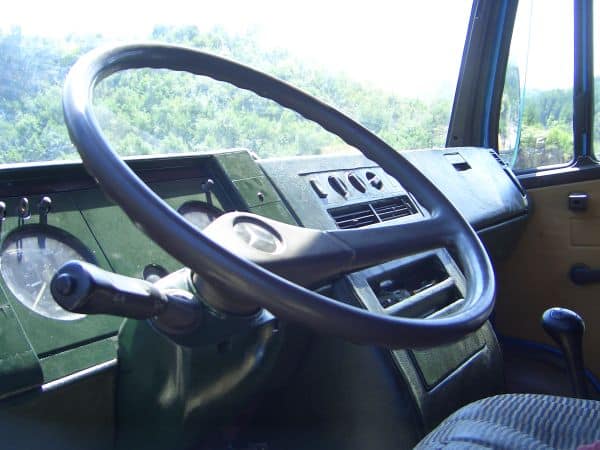 Still plan to glue sexy red leather to the steering wheel.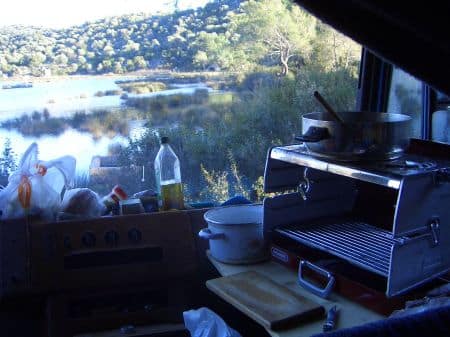 One of the camper stove/ovens, connected to the propane tank behind the passenger seat. A custom cut board rests between the dash and the backrest of the passenger seat. Space management is the key!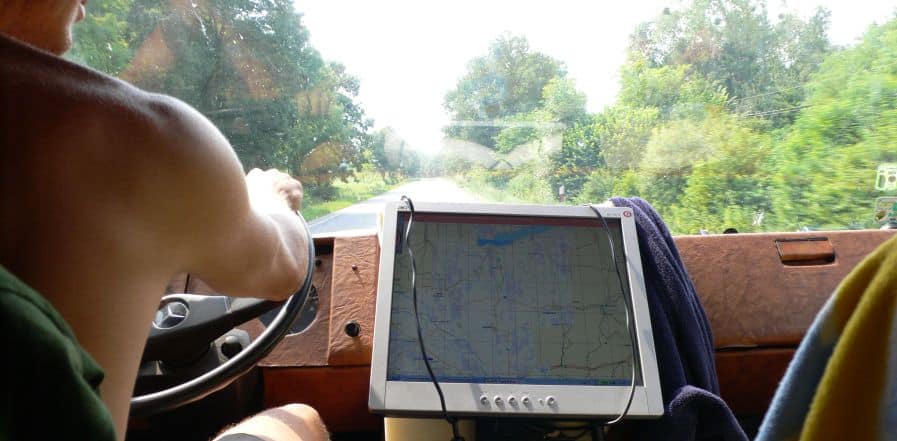 Did I say I like pimping? Here with home-made GPS hooked to computer running in the back.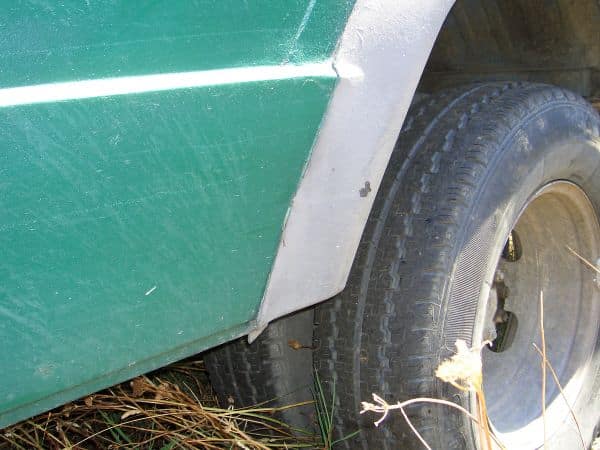 In the summer of 2010 I got all the metal replaced along the bottom around the truck and a fresh coating of green paint, with a layer of rust prevention.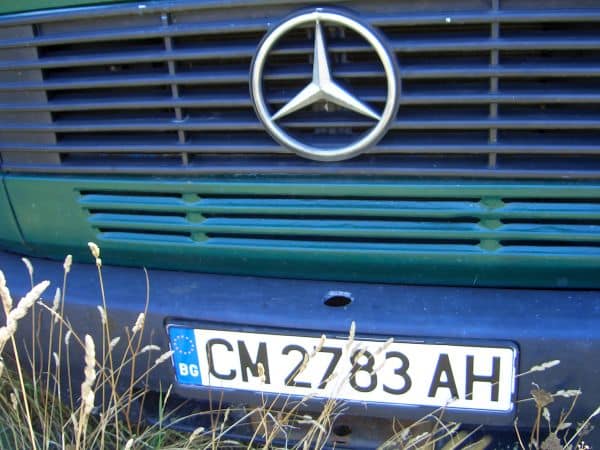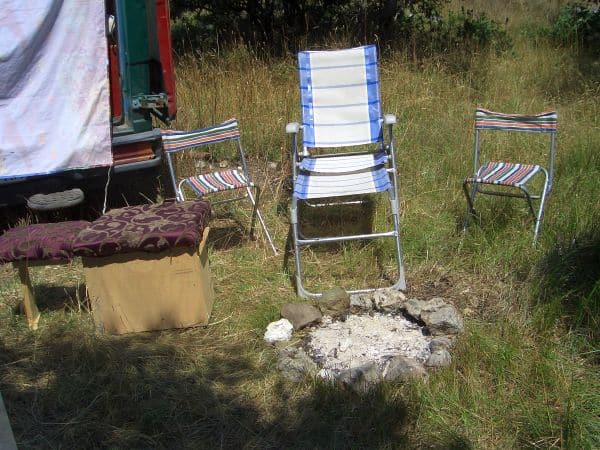 Some of the many gadgets inside. The odd looking table to the left actually fits behind the driver's seat and acts as an extra storage and a table for the outside (there are spare boards to put on top so as not to dirty the very fancy fabric). The part shown here that pops out to the left makes it act as an extension to the bench/bed behind the driver's seat.