Home
»
Travel Europe » Euro Tour by Campervan »
My Other Travels Through Europe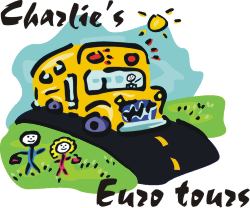 June 1, 2011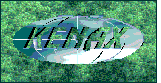 These girls first contacted me by email after finding my Eco Travel as a Tourist to Organic Farm in Bulgaria – Healthy Holiday Tourism for Vegans, Vegetarians and Green Minded Travelers and Tourists page, wanting to work on some organic farm in Europe. They were rather excited at the prospect as it was the only one they successfully contacted.
By the time they showed up me and Paul had already moved away from Justin's [FB pics], having not been entirely satisfied with the conditions there.
Slaving away at Justin's, putting little rocks as designs into the new cement step.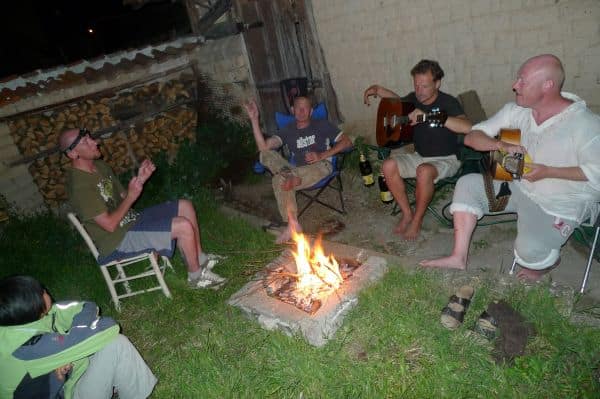 Partying afterwards.
Having moved to the beautiful Gaila, we thought we had entered paradise, but it soon became apparent to all four of us that we had entered an organic farm concentration camp. For a couple of bowls of soup Gaila expected us to work at least four hours a day. Even though I was sleeping in my truck and we were bringing in tons of food from the "outside world". Gaila kept preaching to us about love, the earth and self-sustainment from the system, yet she would gorge out selfishly on all the chocolate, fine meats and expensive cheeses that we would have brought in from this evil "system". Even though we did a lot of good work for her she was still dissatisfied with us, and we certainly were not impressed either, so we decided to hit the road and head for the mountains.
I had a mission to upgrade my bank account to online banking and Paul was quite keen to join me after I told him that the ride up there was one of the most beautiful in Europe. The girls were keen as well.
But before leaving the girls managed to go paragliding with crazy Nasko of Extreme Sports Bulgaria [ . His new idea was to buy a plastic bb shooting rifle so that his tandem-flying clients could target practice on hired Gypsies running through the forest below.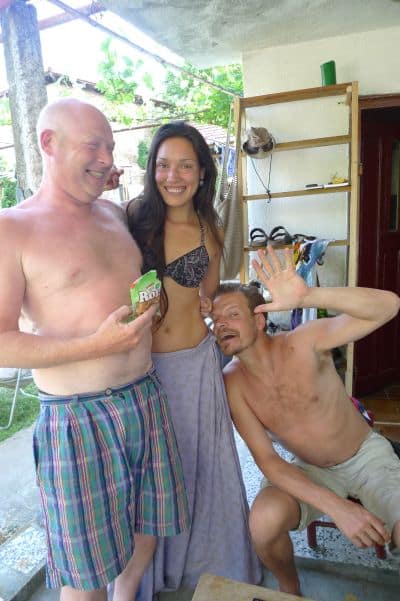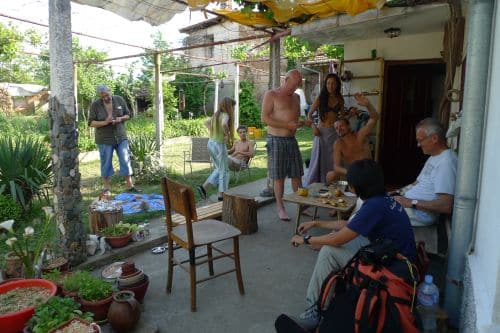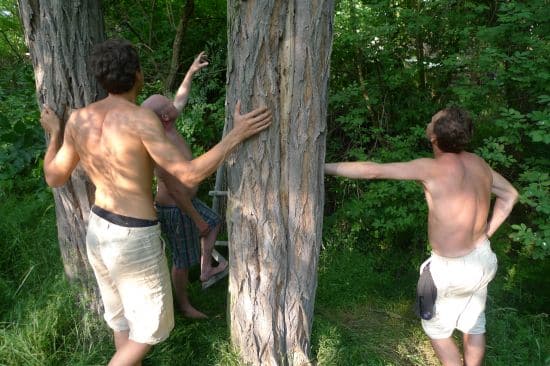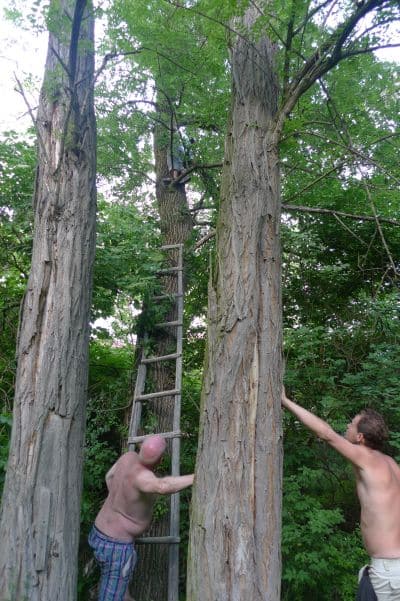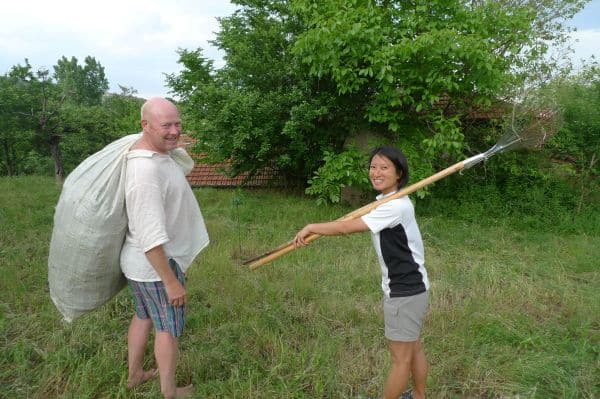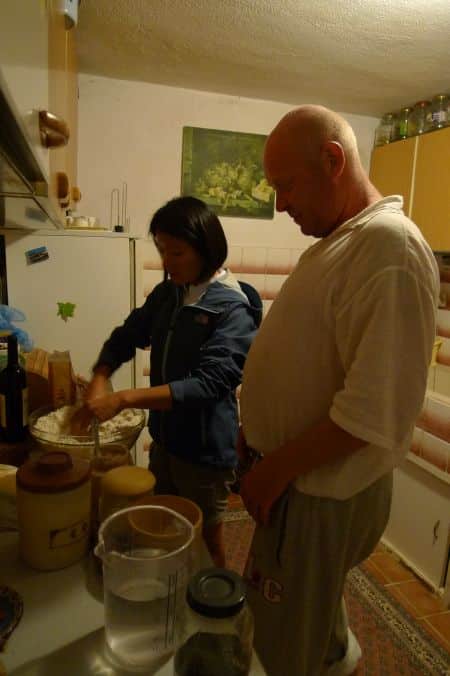 The good witch herself. Note my lovely shoe-shelf in the background. Scroll right to see rest of pics at her place (for small monitors press F11 in your browser).
The slave commune.
About half the cats living there.
Planning out my next fantastic carpentry project, the treehouse!
 .  .
The beginnings of the next level in the background.
Meanwhile, some of the others have to slave away in the garden.
Or inside (making natural, organic bread).
Then there was this guy, who thought he was Jesus, or at least an angel "not of this world", who felt he only needed to eat when his stomach was concave (bending inwards) but never when convex (a bit of a belly). He also explained to Paul that the reason why he got sun burned is because he was not skinny enough. If he had less fat the sun apparently would pass through him more. He had plenty of other absurd ideas and was even getting on Gaila's nerves. He did some work below and eventually left because he could not handle all our sinning, like smoking cigarettes.
The above vids are not so fascinating, but it is interesting how they removed the bees with such organic care and love. Once they scraped them off into a box, they managed to remove the queen bee inside the tree and the reason why all those bees were there. Then they transferred them to a wooden box bee's hive so they could eat delicious honey for the rest of the year. They had about 24 such boxes, each box producing about three big tubs of honey a year.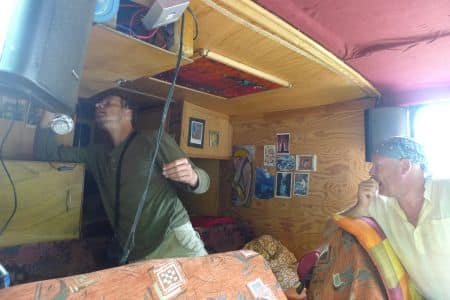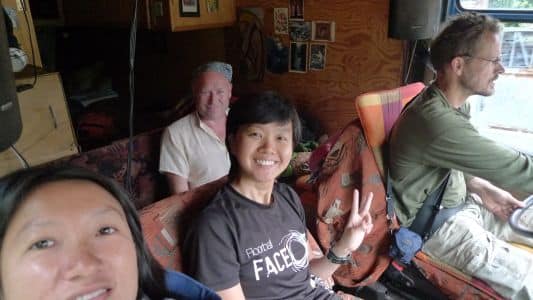 Make a final check of the truck with its electrical hookup and smiling faces of escaped concentration camp victims!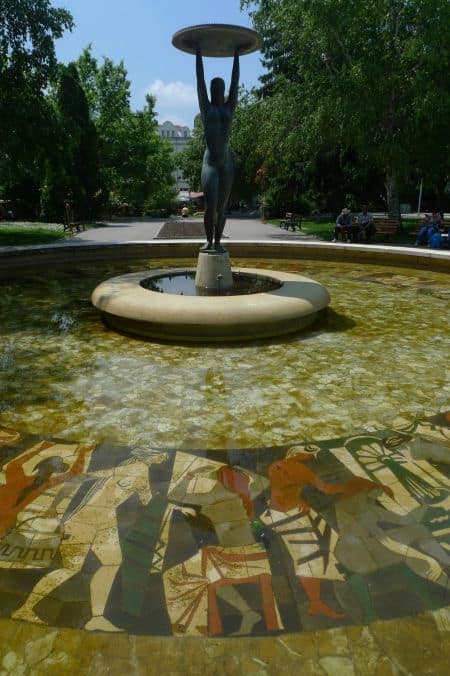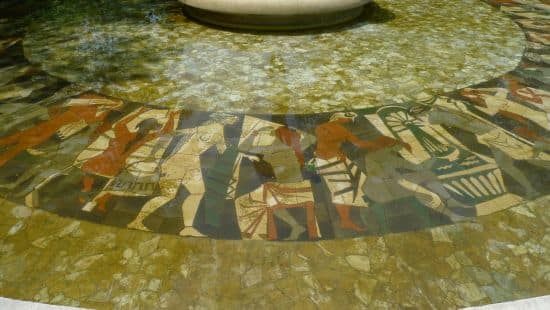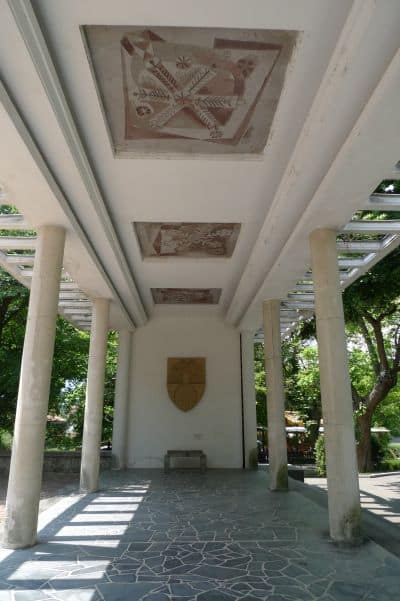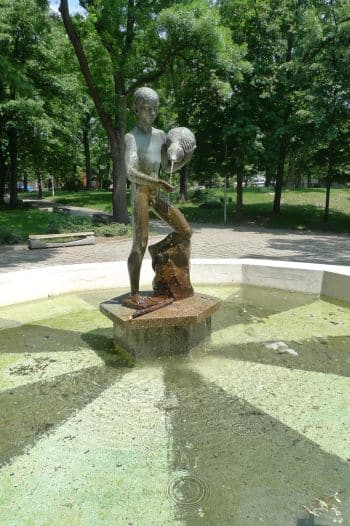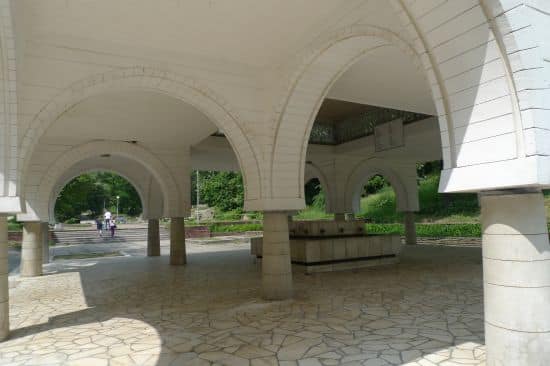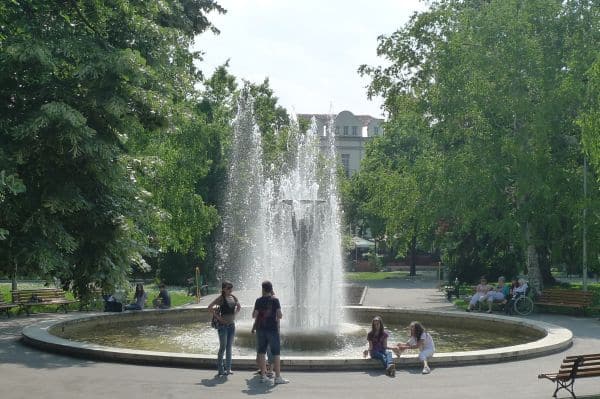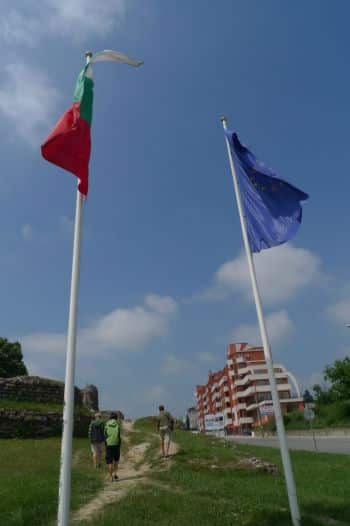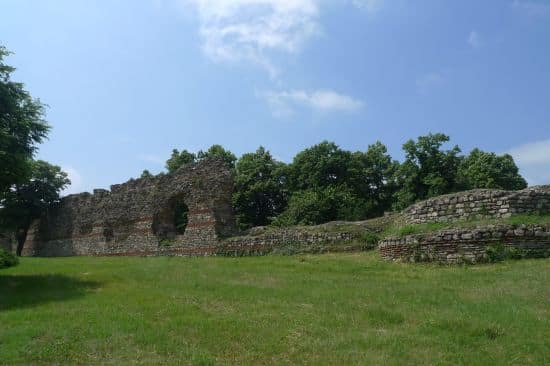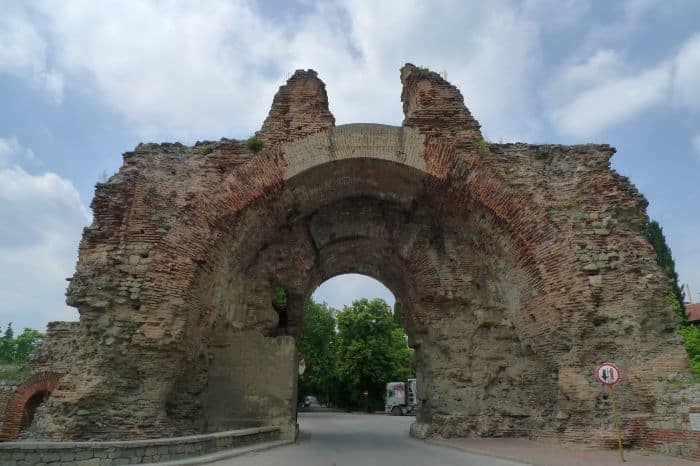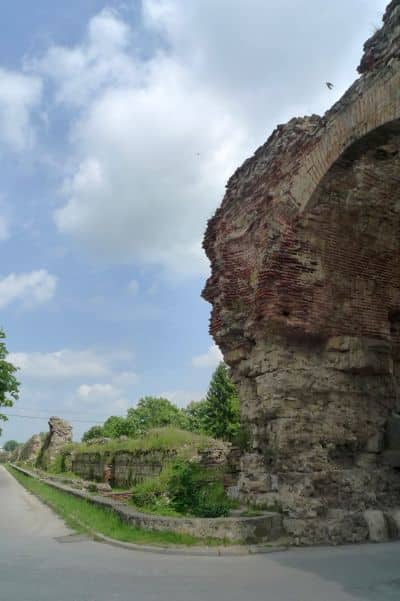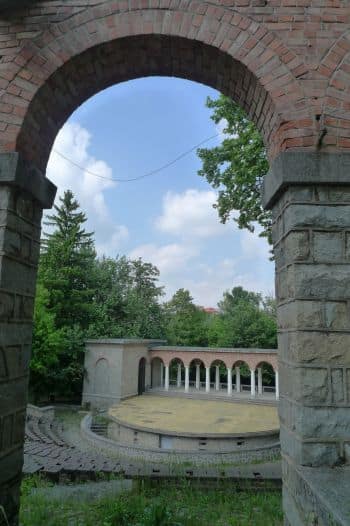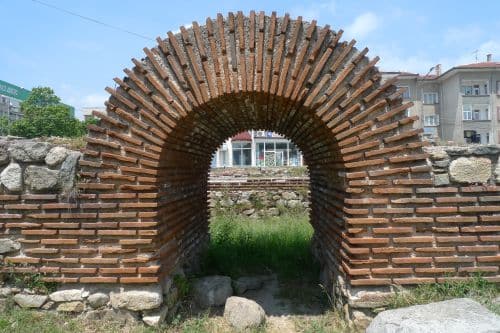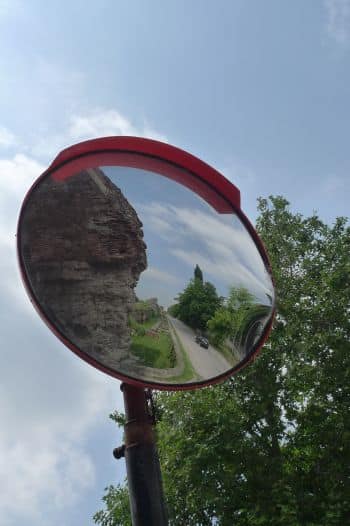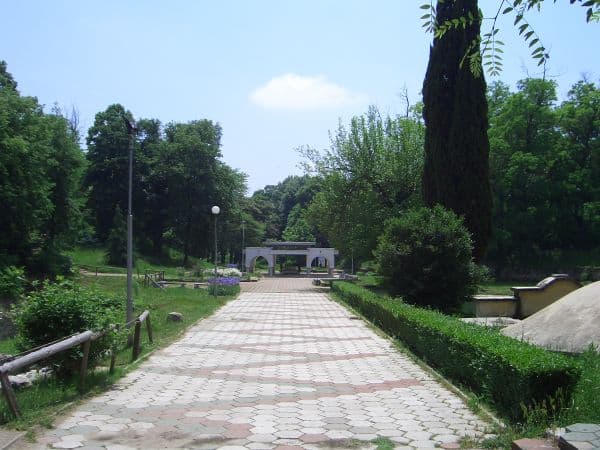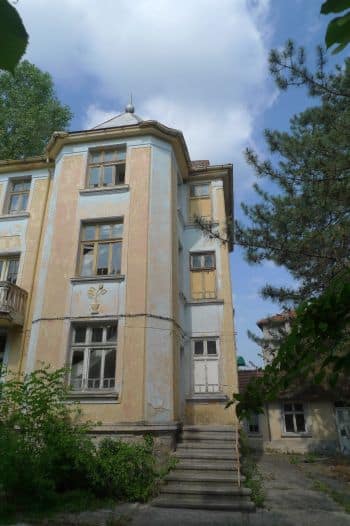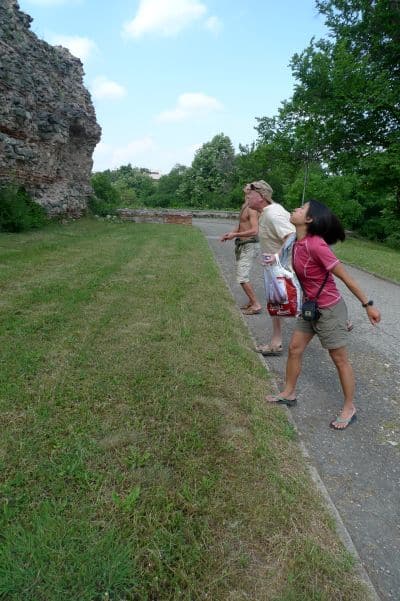 First stop the hot mineral baths at Hisar. Scroll right to see more pics.
The entire grounds is an ancient Roman fortress/site.
And finish off the tour with a cherry pit spitting contest. Who will hit the wall first?
Some places to nibble along the way, with pics of different foods we ate during our little roadtrip (scroll right).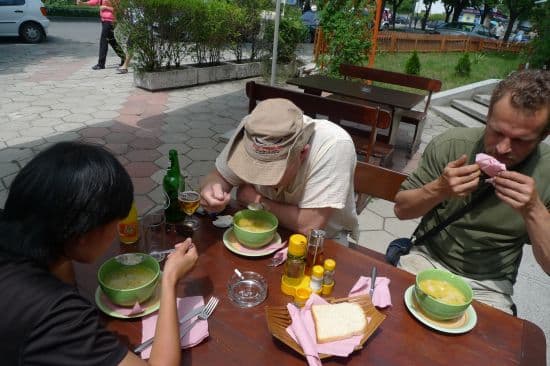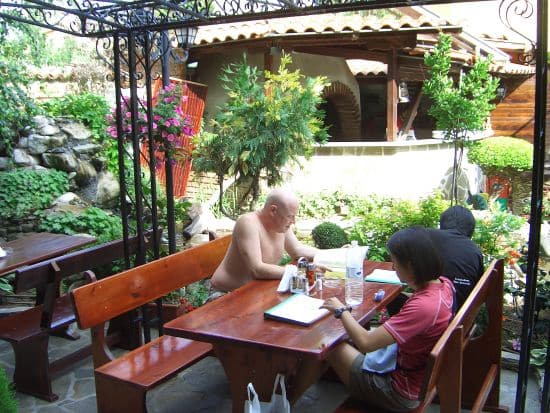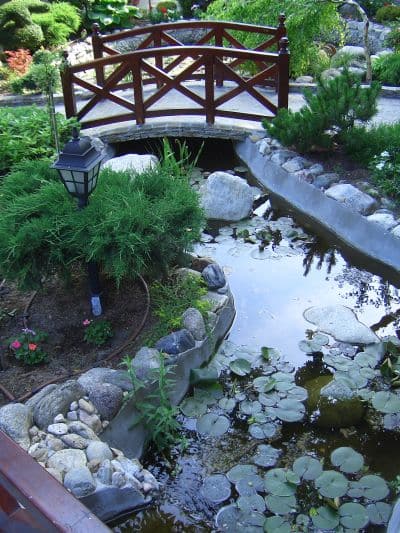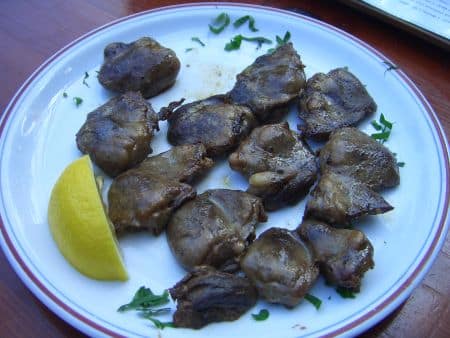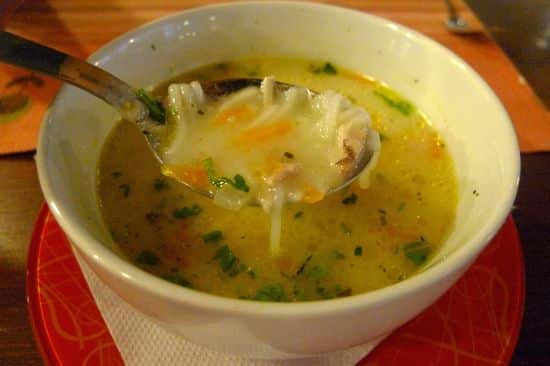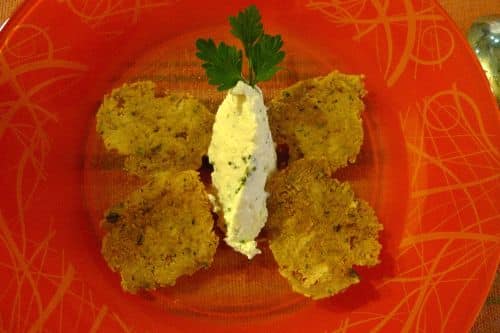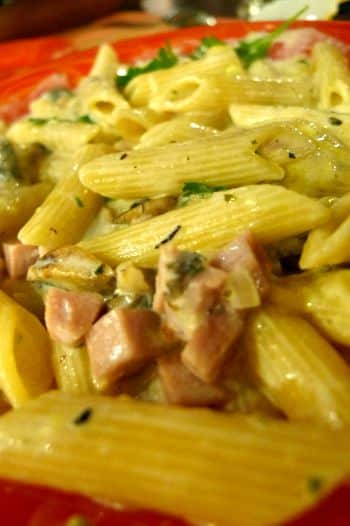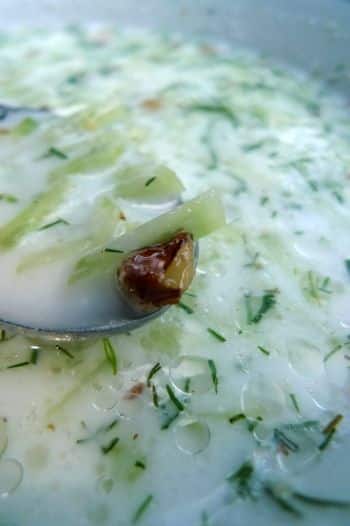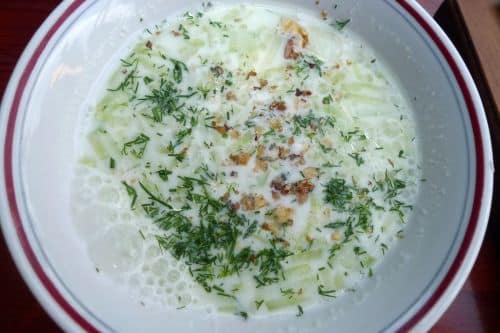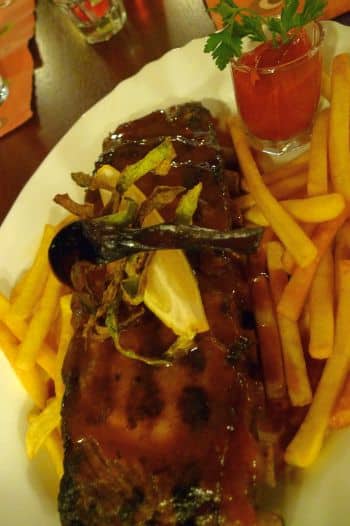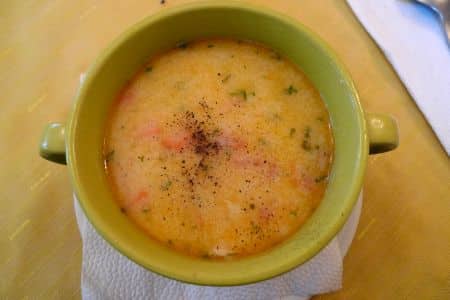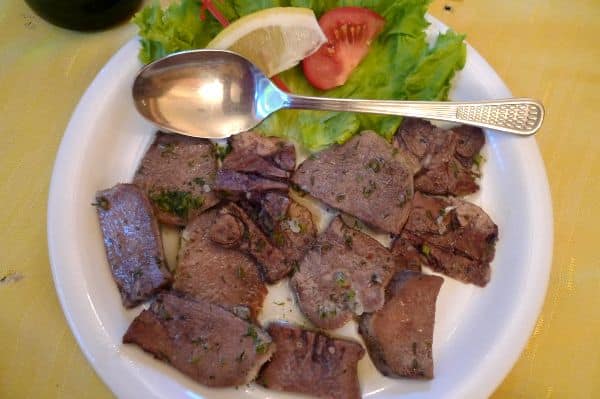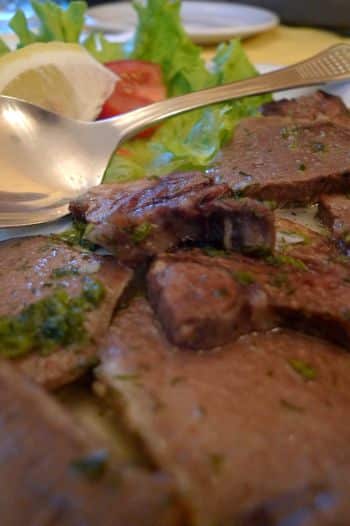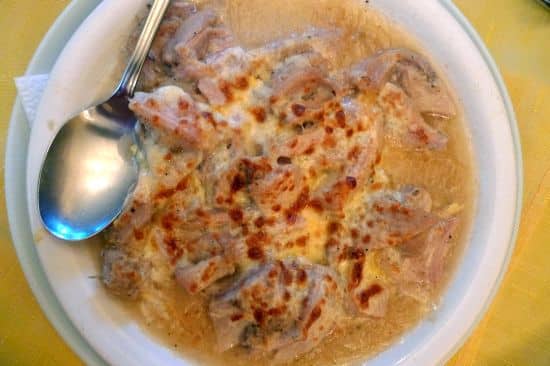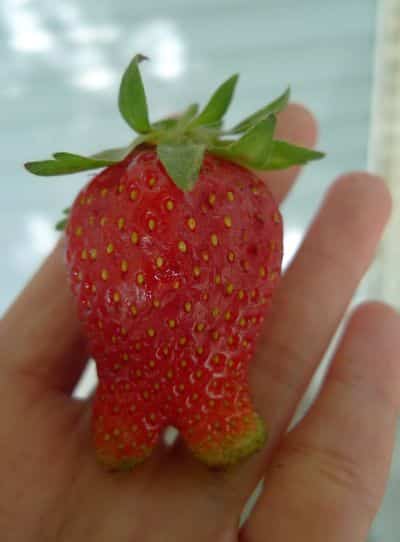 Duck hearts.
Stomach innards, blah.
Then a quick pitstop in Plovdiv, where there are some old Roman ruins.
Stock up on some picnic/munchie food in Kaufland.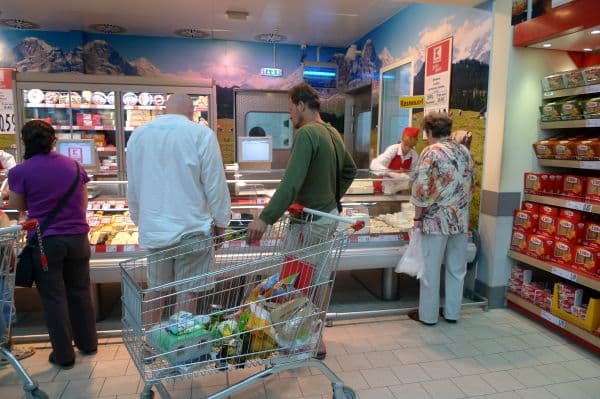 But first get my tires pumped up.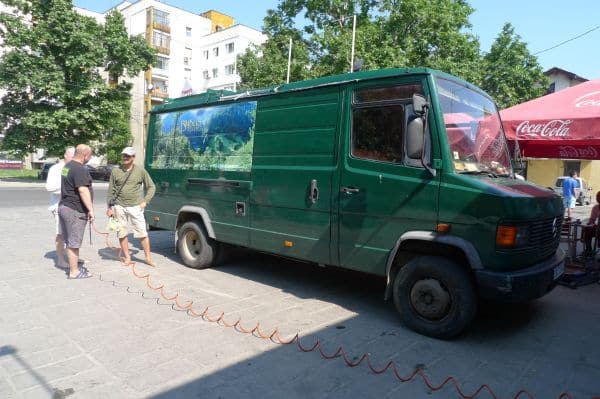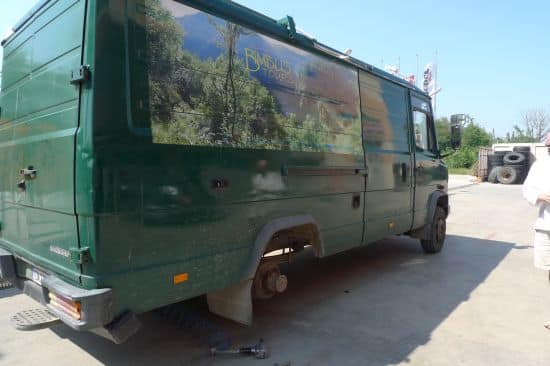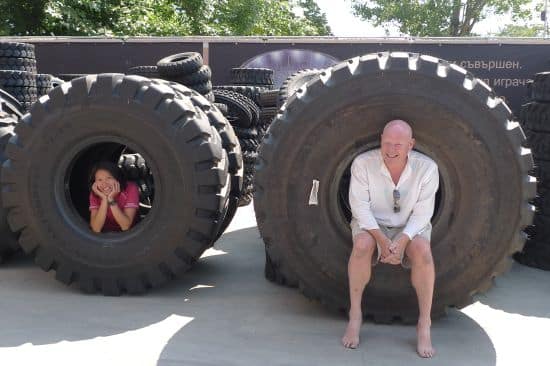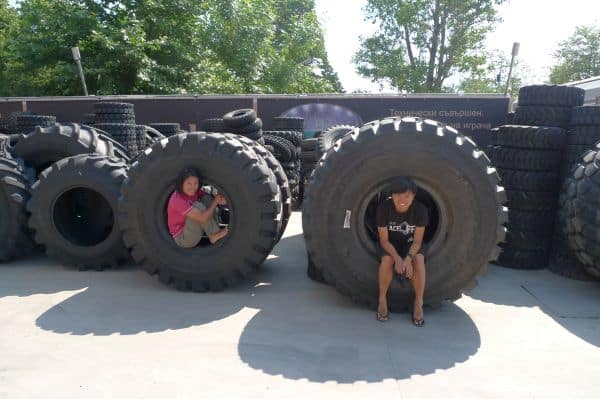 "Dude, you got a serious problem. You need to follow a cab to the other side of town, to a more serious operations." (scroll right)
Not major but the back four tires needed to be patched up. But when I showed my face of shock at the price, the guy instantly cut it to half and said he wanted to support our adventure.
And finally hit the beautiful road to Smolyan.
Upload road-trip-from-Plovdiv-Bulgaria-to-Smolyan-with-Singapore-chicks_P5290152.AVI.
One friend said that 50km/hour in my truck feels like 200km/hour in his racy BMW.
Pull over at some point for a little picnic.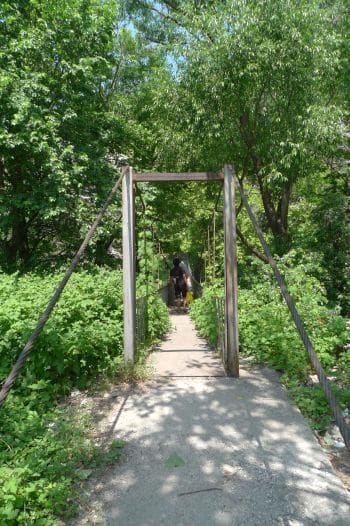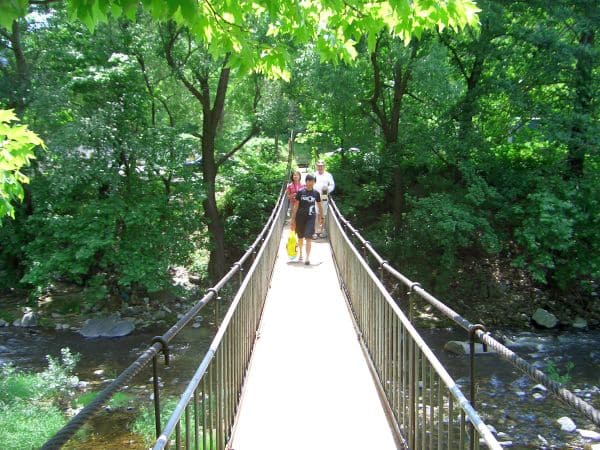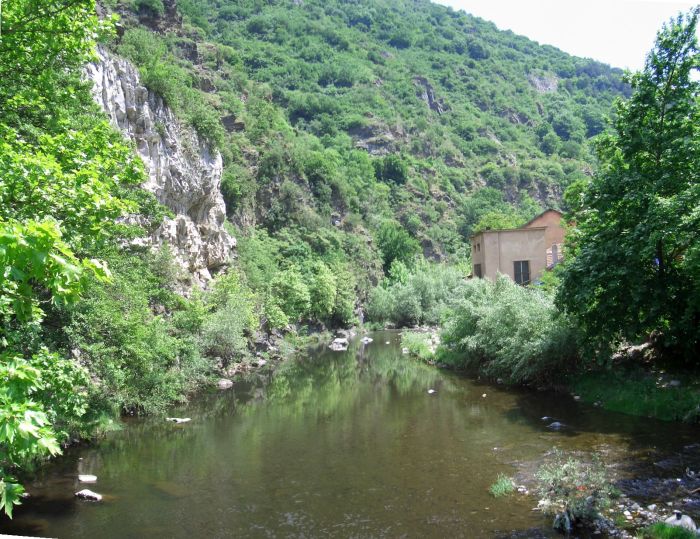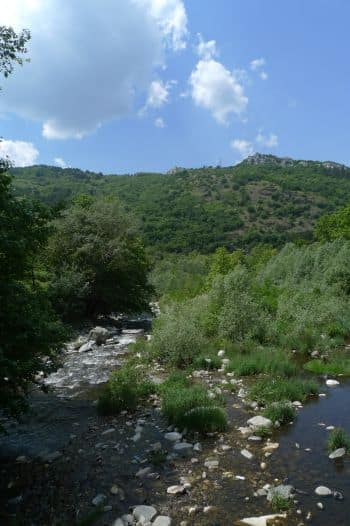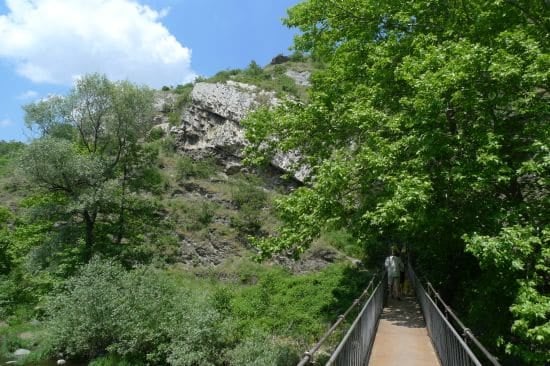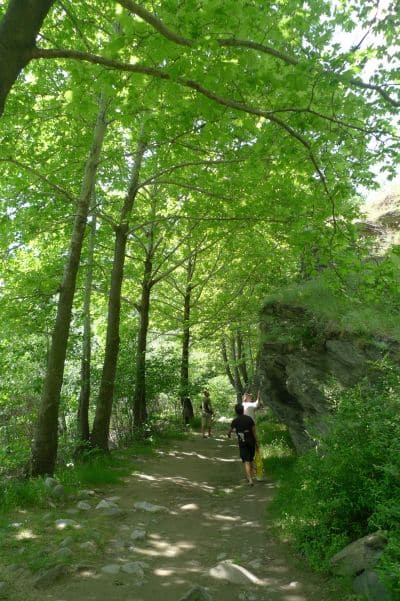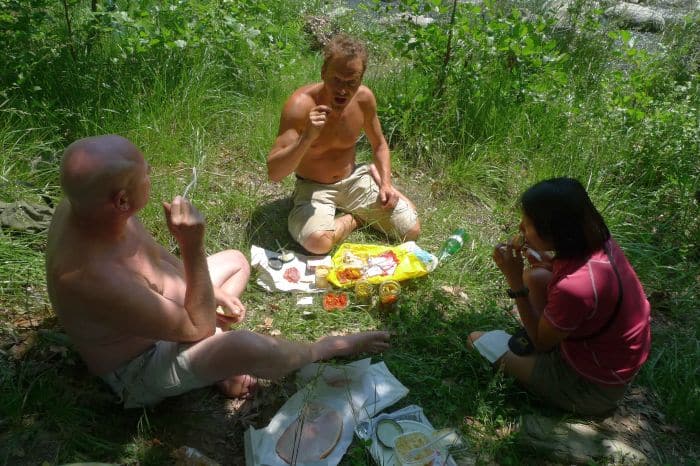 View while crossing the rope bridge.
Then off to look for a camping spot for the evening. Drive up the mountain via a random road and what better way to discover the lovely little town of Kosovo!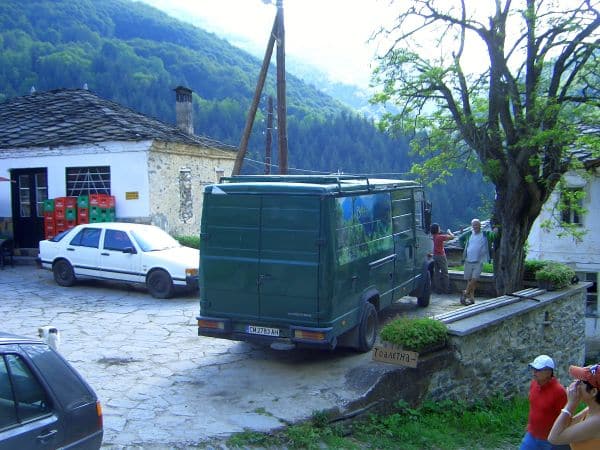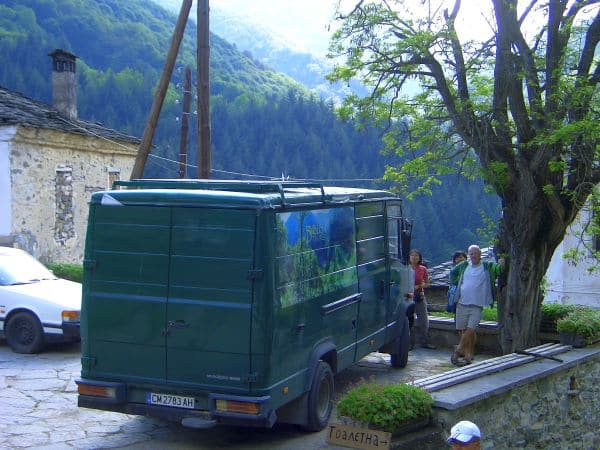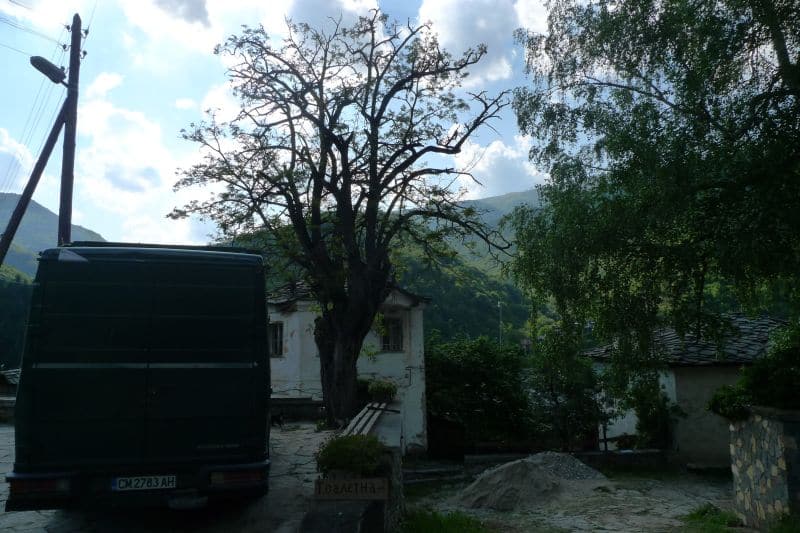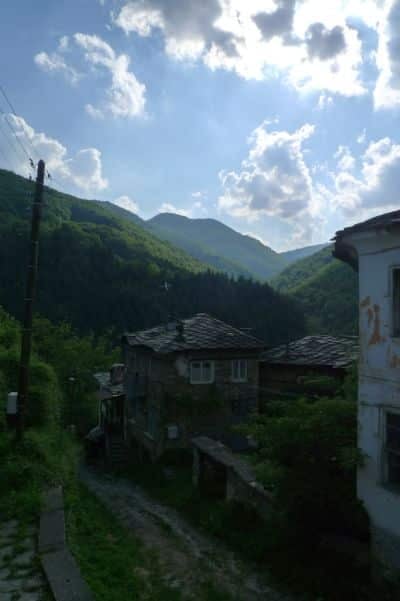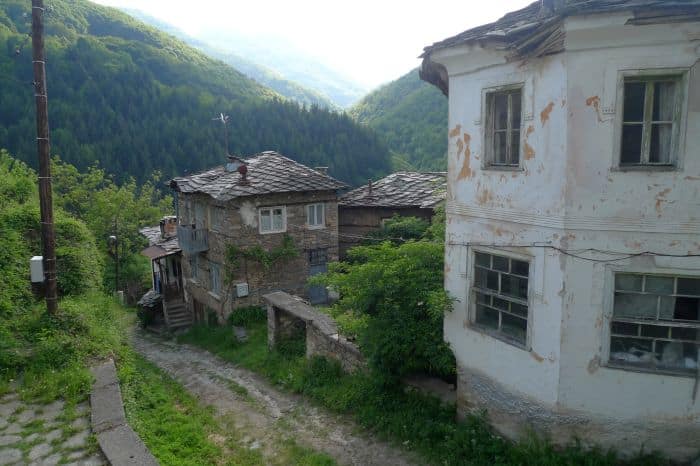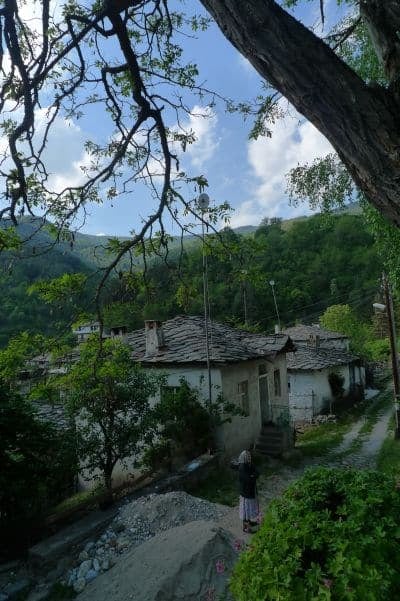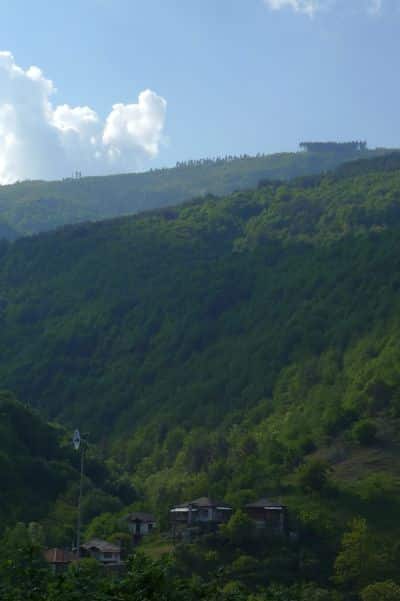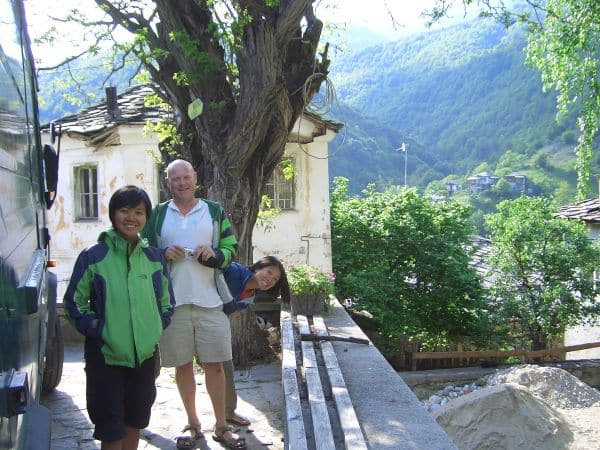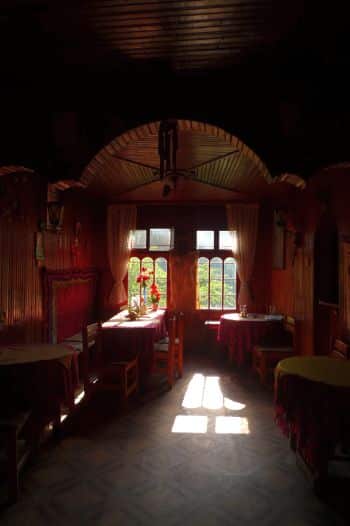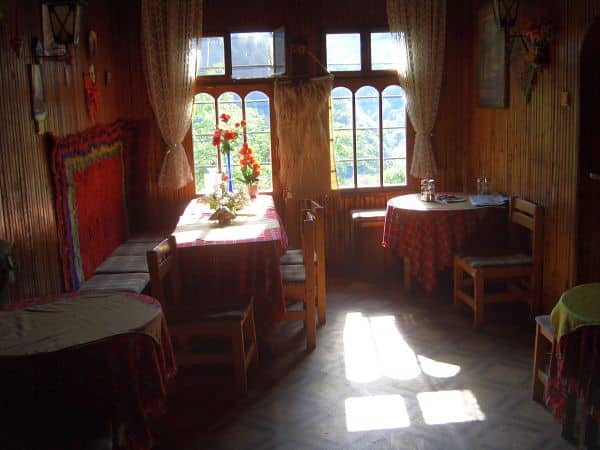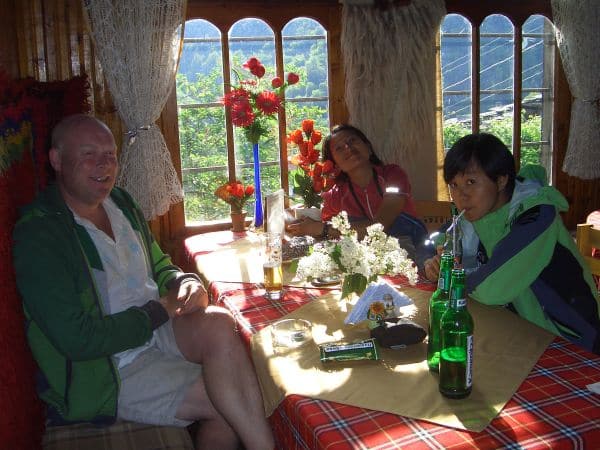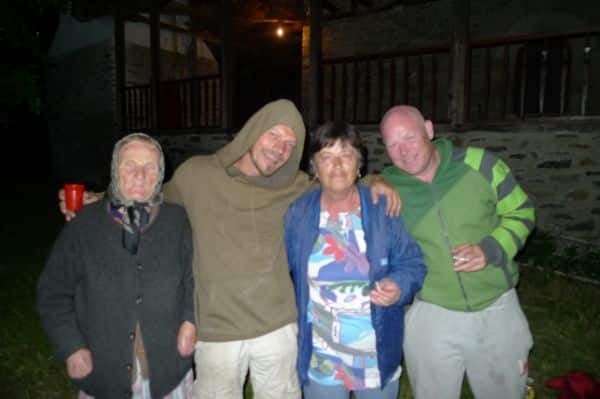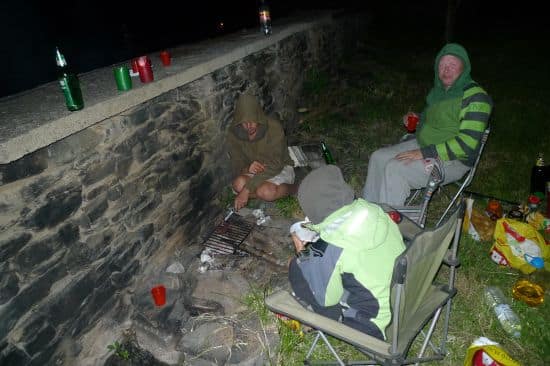 And what more fitting of a lovely little village, than a lovely little pub, right next to our parked truck?
Or the nice sister on the far left who invited us to light a fire in the monastery garden below the pub, overlooking the valley?
Paul was so tickled because, not only was the village so lovely, I told him: "I bet you anything someone will grab us and force food and rakia down our throats around a fire." Everything was coming to fruition, the non-fire part the next day while I was slaving away in the truck on a small job. The guy took them on a tour of his village and it was very difficult for me to escape his dining room table to finish my job.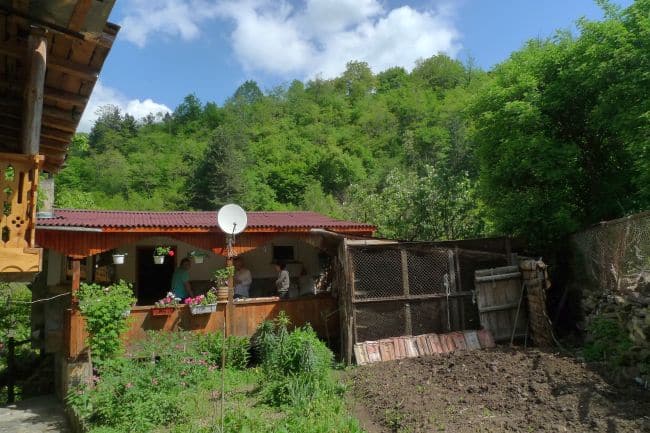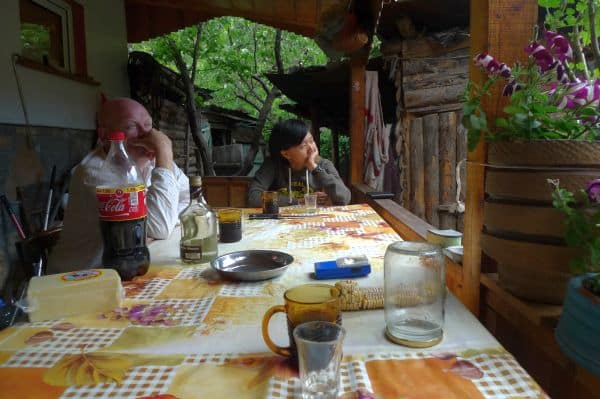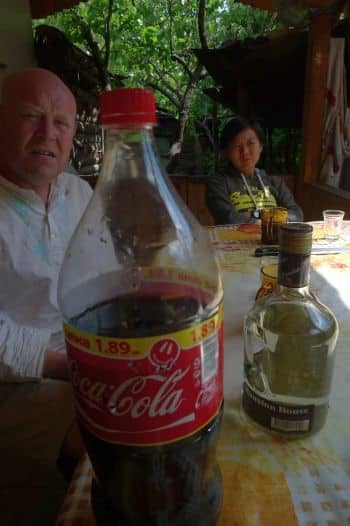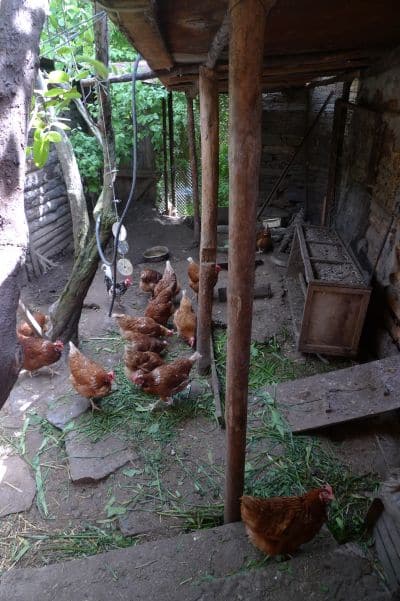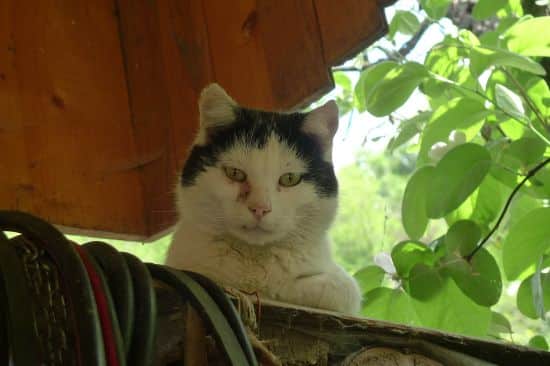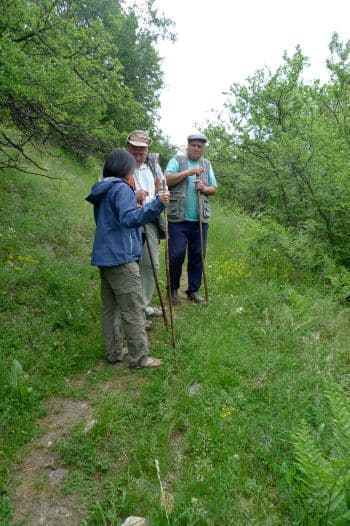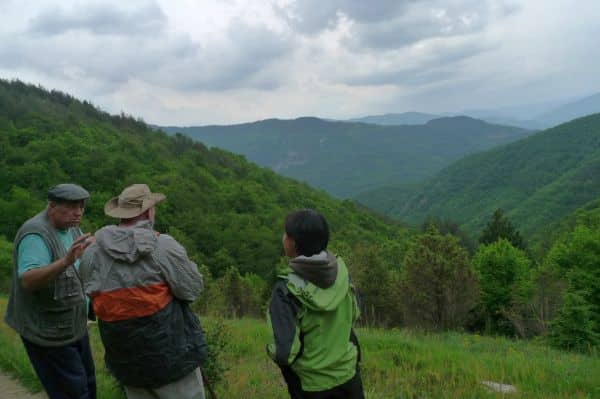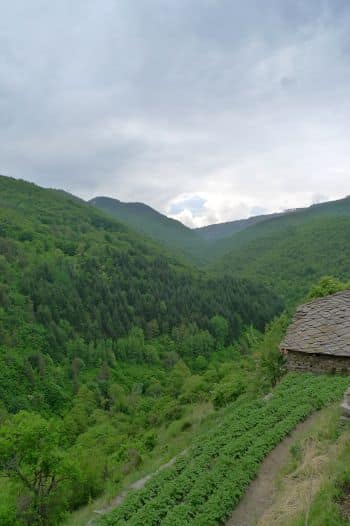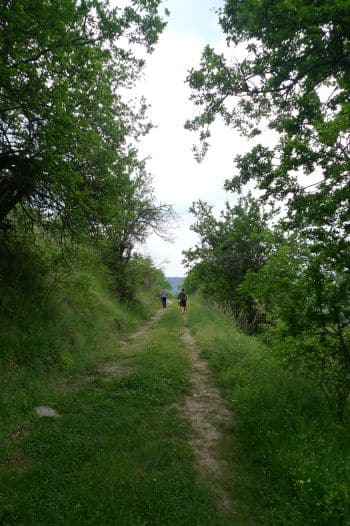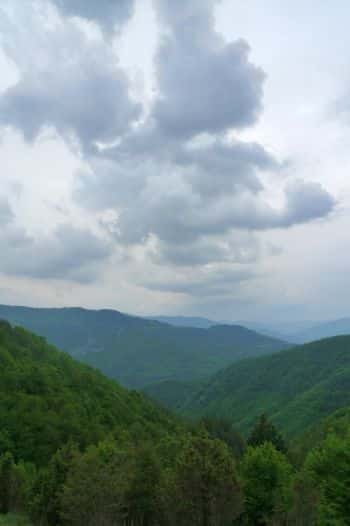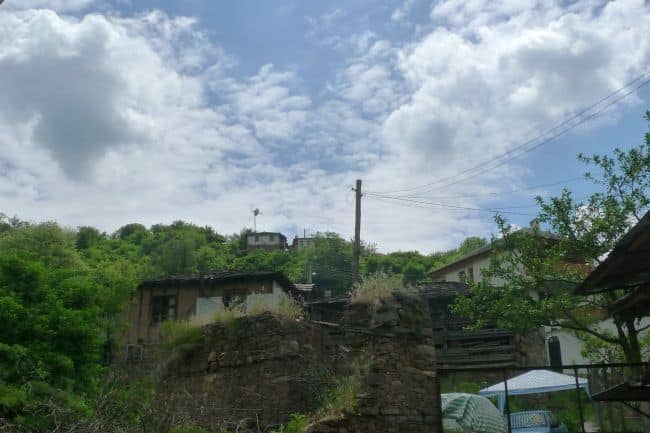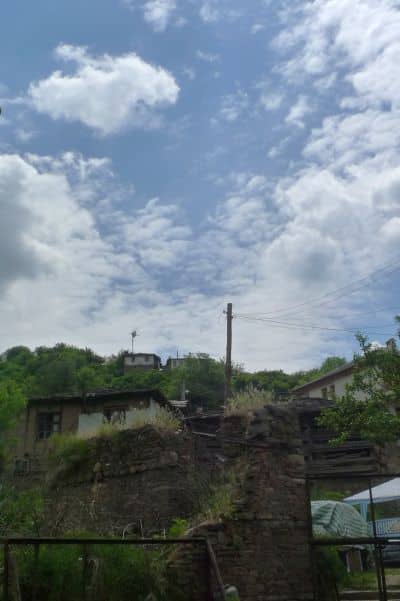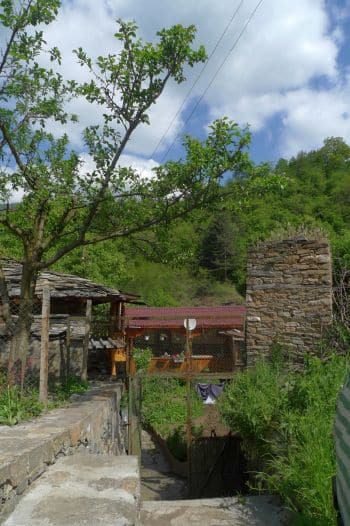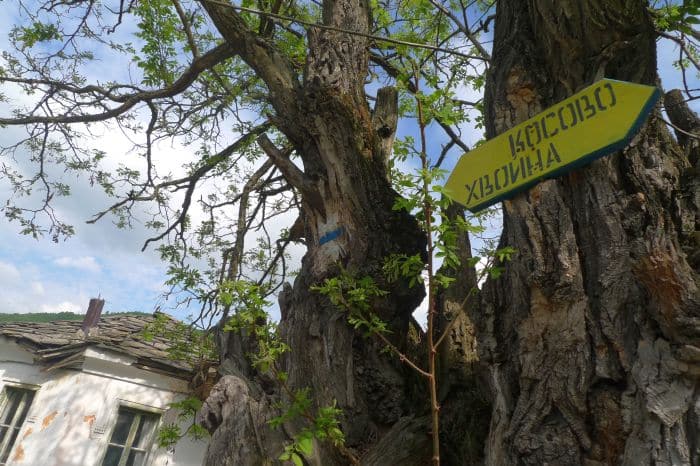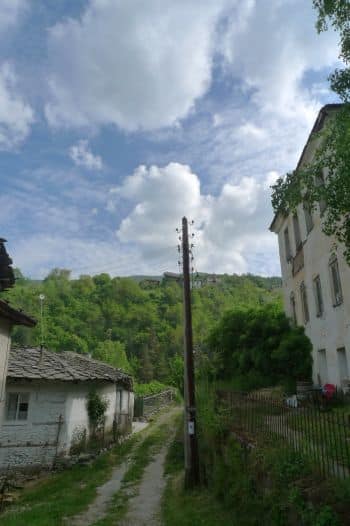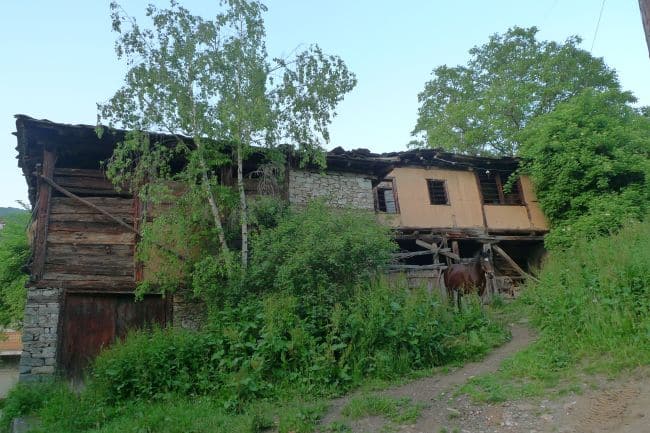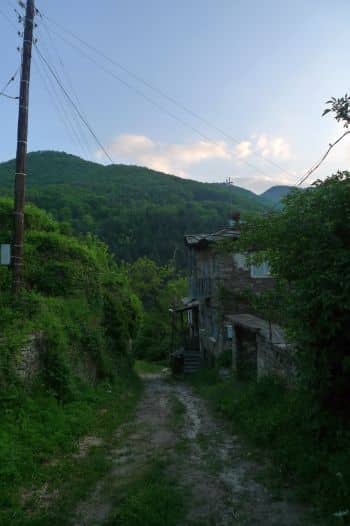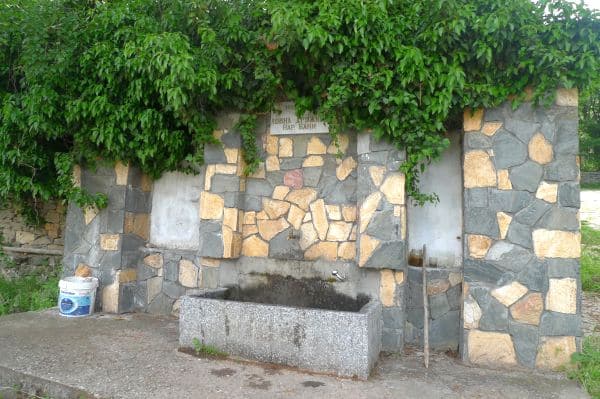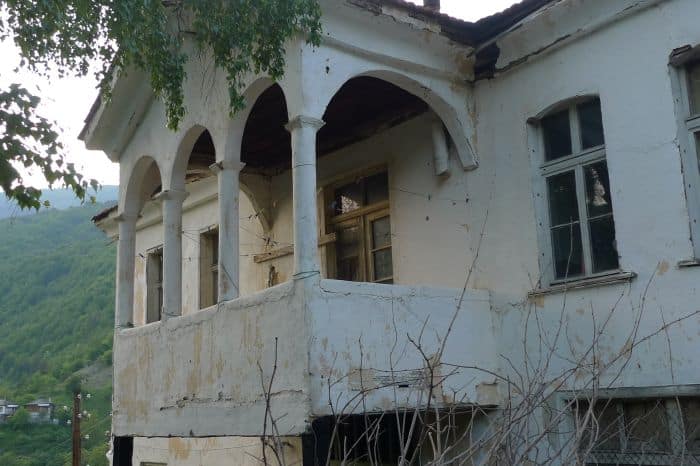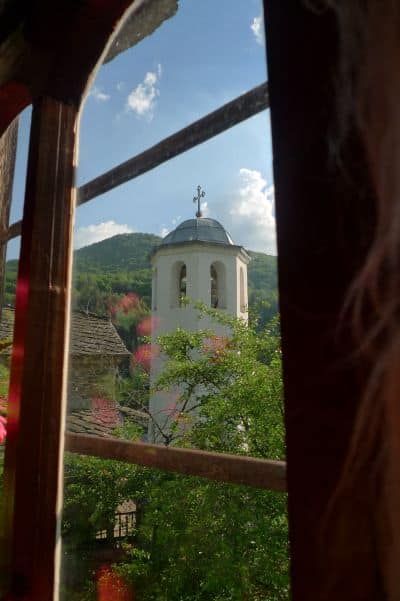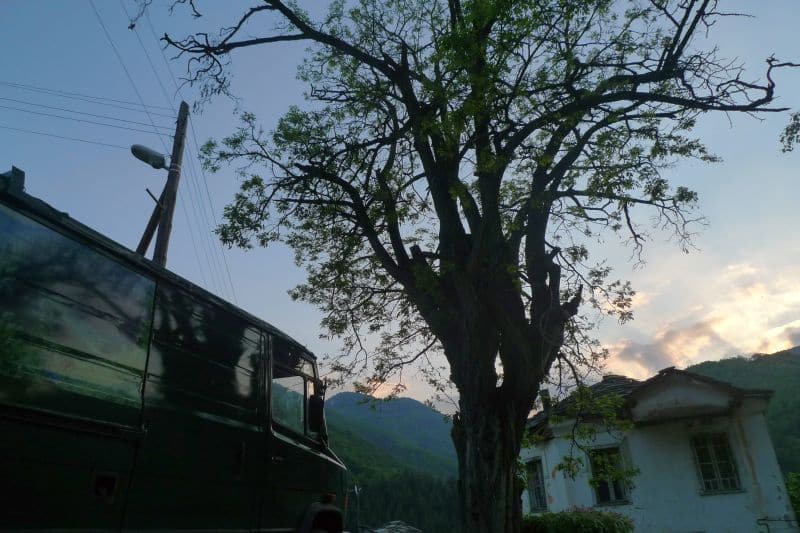 Fresh mountain water gushing from a tap where we stocked up for our further journeys.
Like me, Sharon likes to take pics of the changing fauna as one moves around the globe.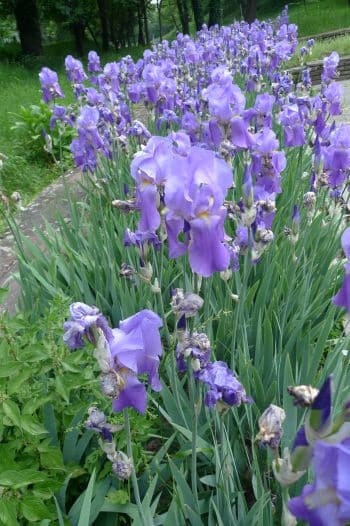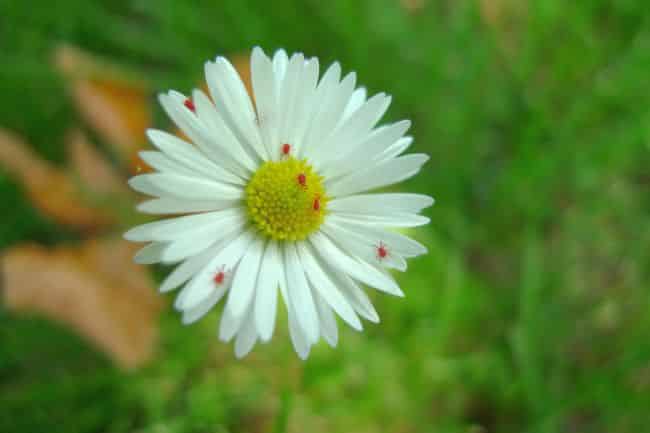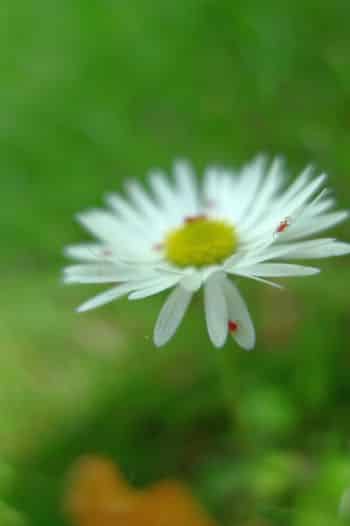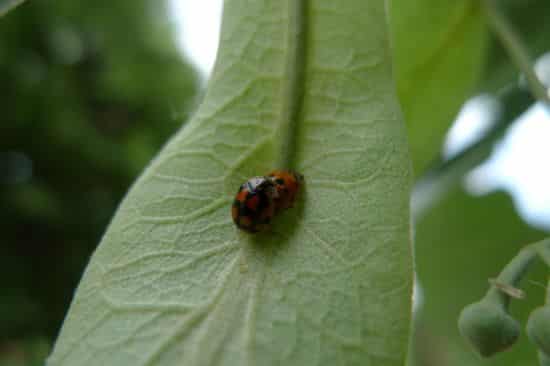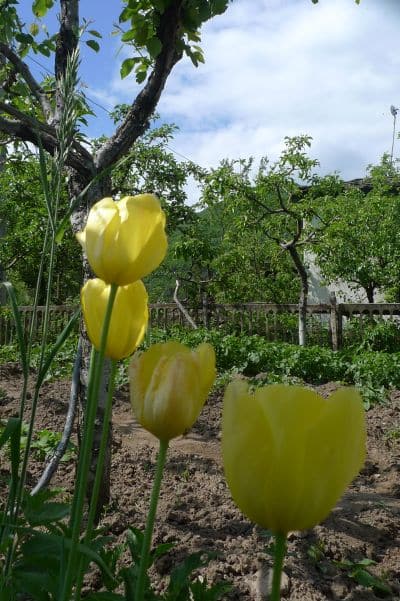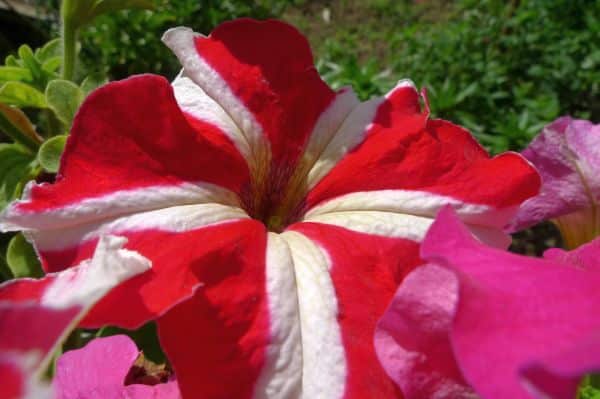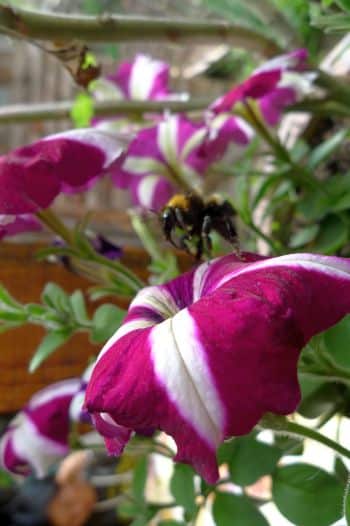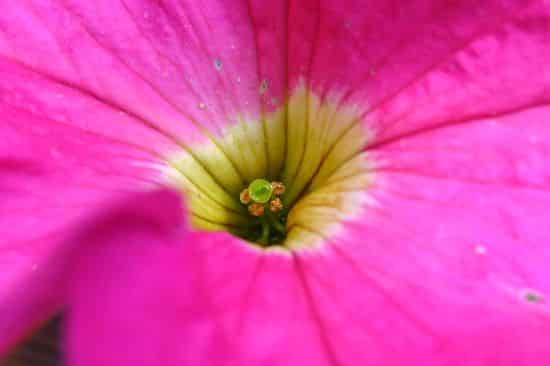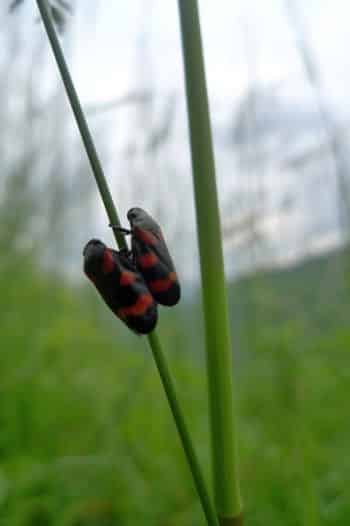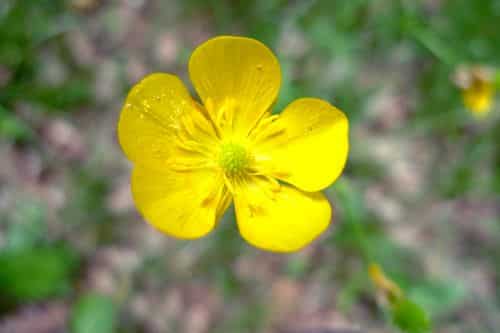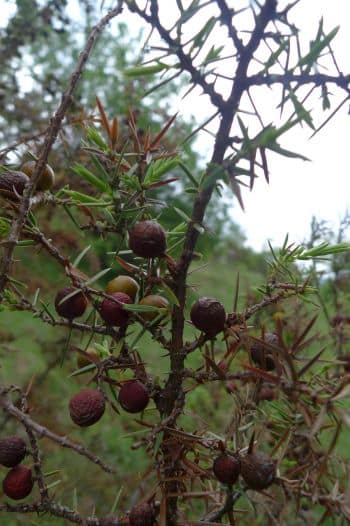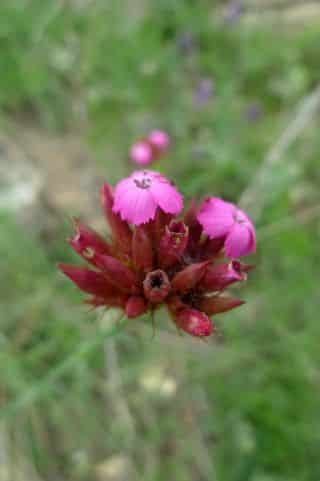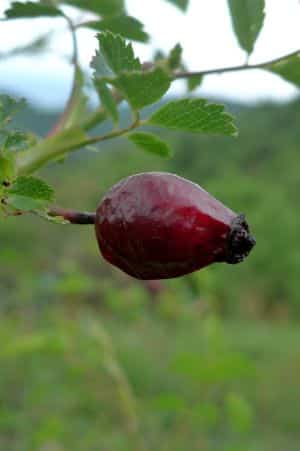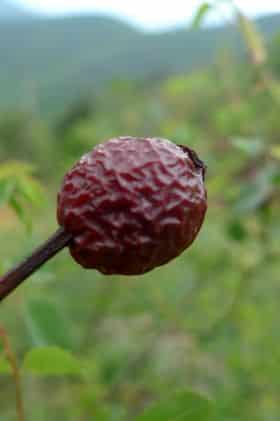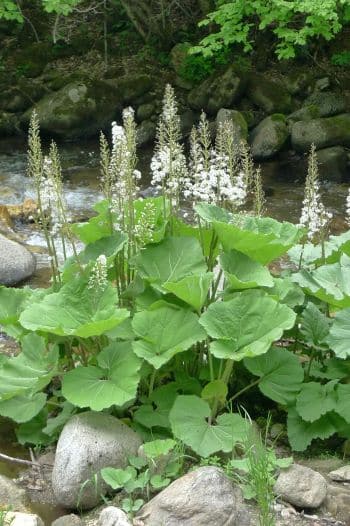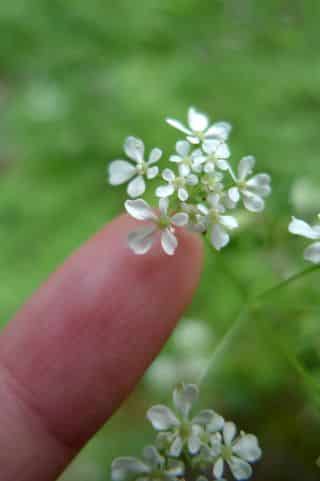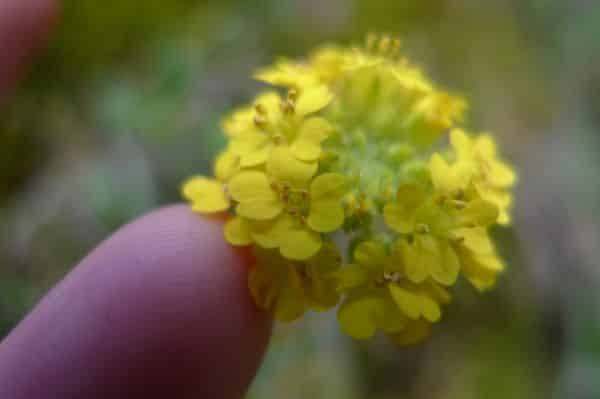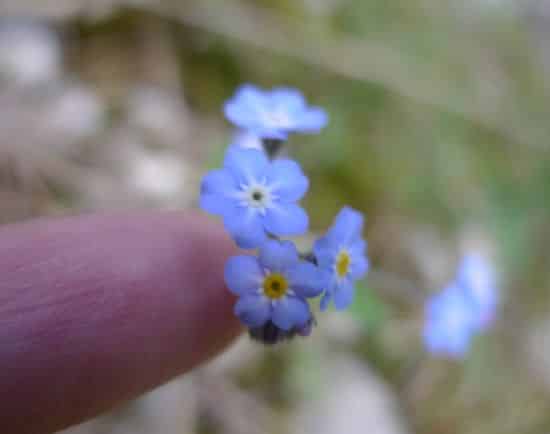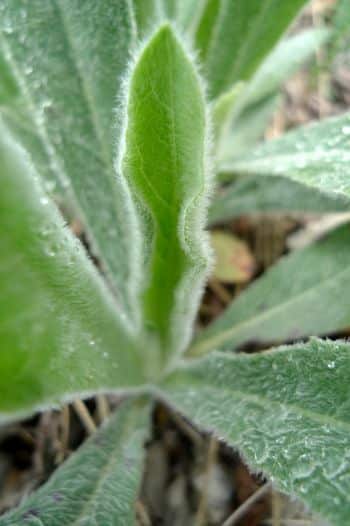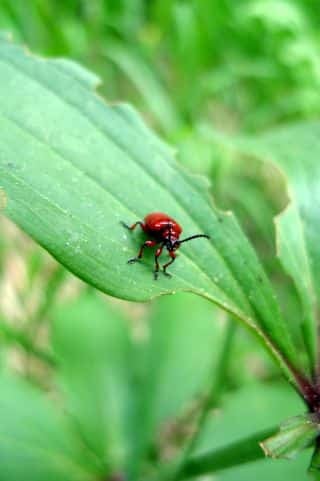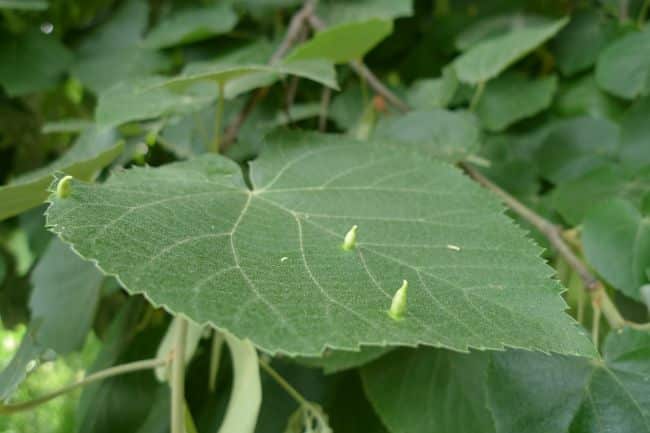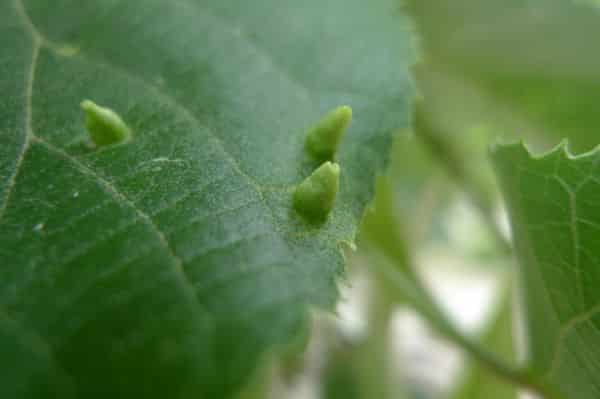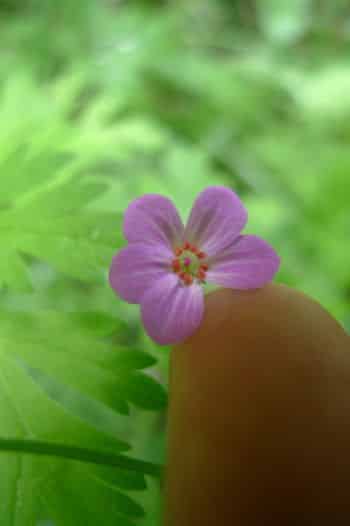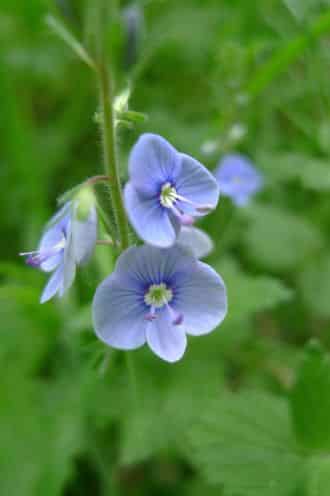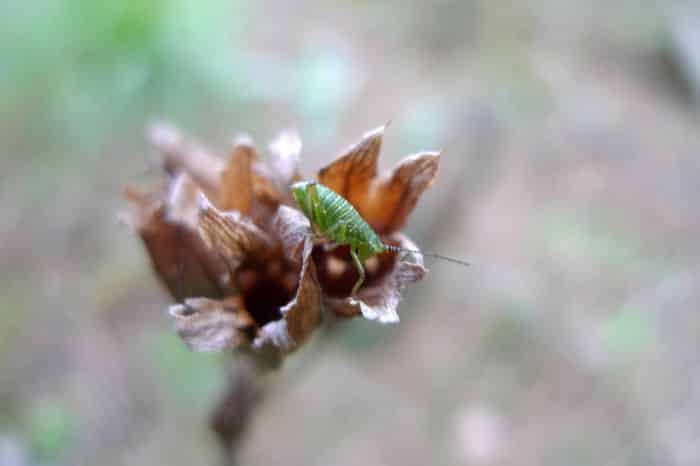 After Kosovo we continued on to Smolyan, where we chilled out for a night and went to visit Roger the next morning for breakfast. Roger is the guy I used to help with his reconstruction projects and tried to find construction chicks for.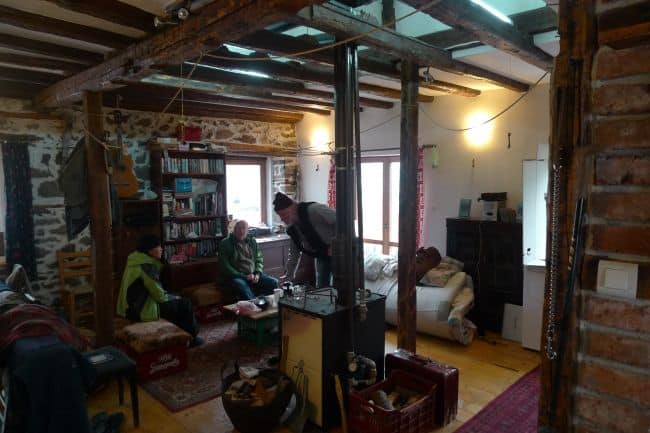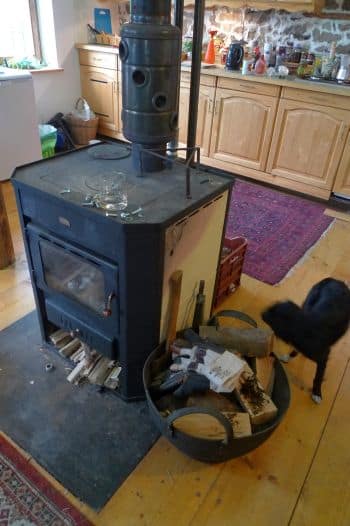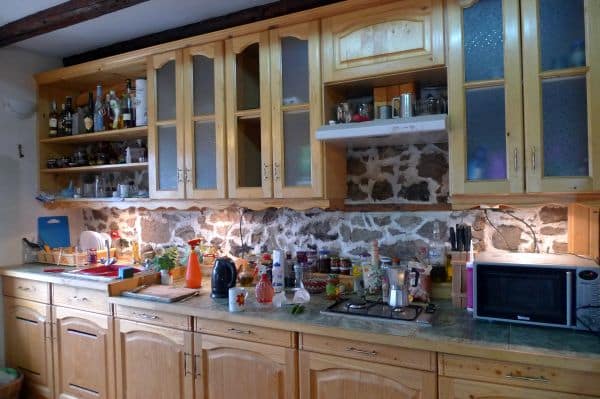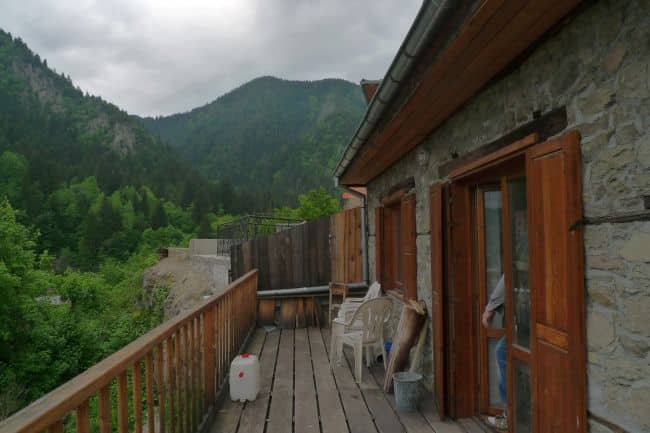 The girls were running out of time and needed to move on to Romania and Serbia, so we decided to speed things up and check out some local caves and scenery. First stop Shiroko Laka, where I had lived for two months last winter.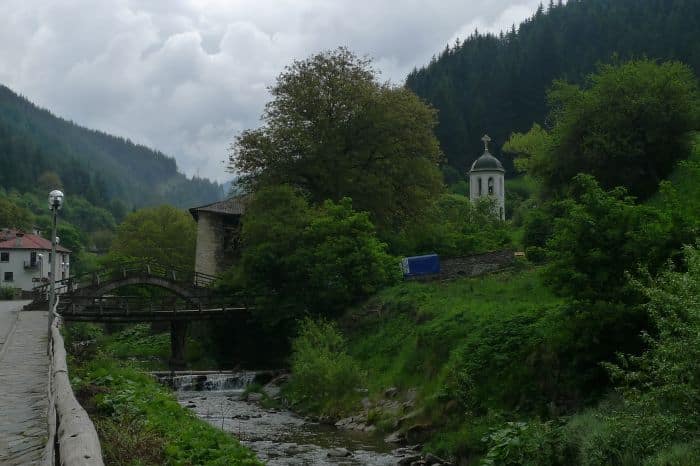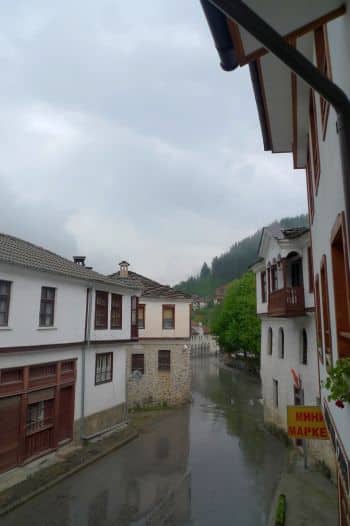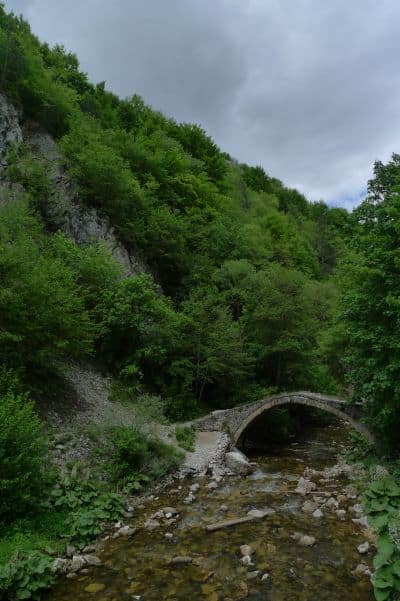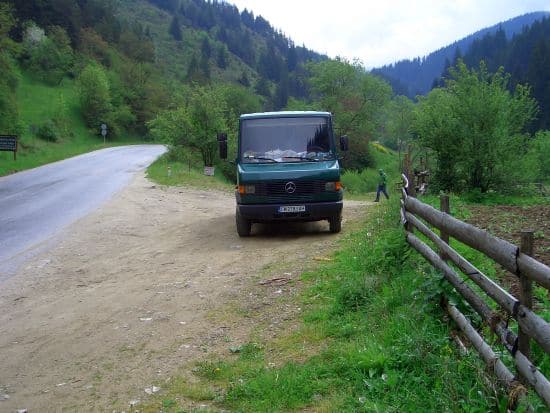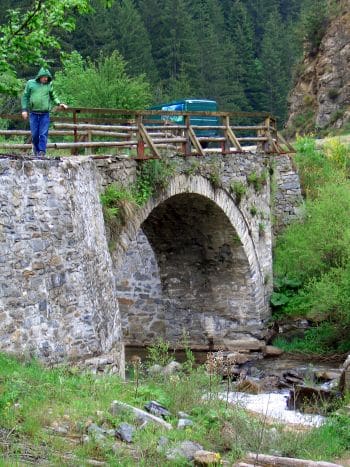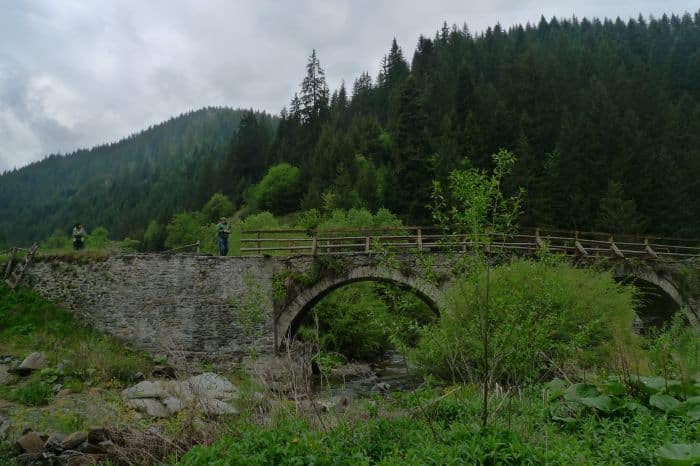 Lots of old Macedonian bridges in the area.
After that we continued on to the Yagodinska caves, as planned and suggested during our brief stay in Smolyan. Unfortunately they wouldn't let us take pictures but Paul did buy a CD full, but I didn't get a chance to copy that.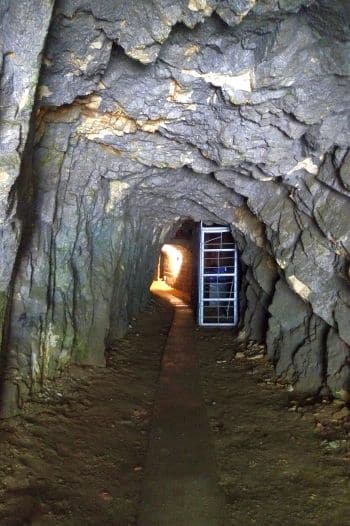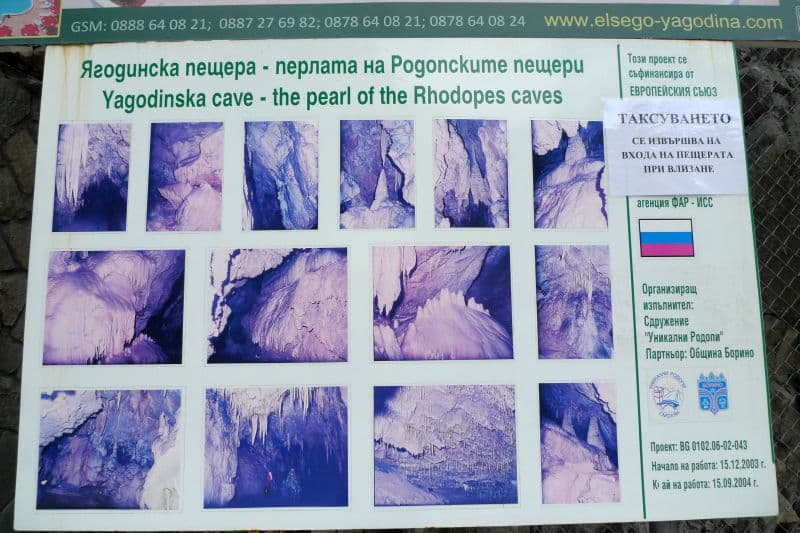 The entrance.
After that [put in map somewhere] it was off to nearish Trigrad and the pearl of our trip. I did the ride with a friend before, which is why I suggested it.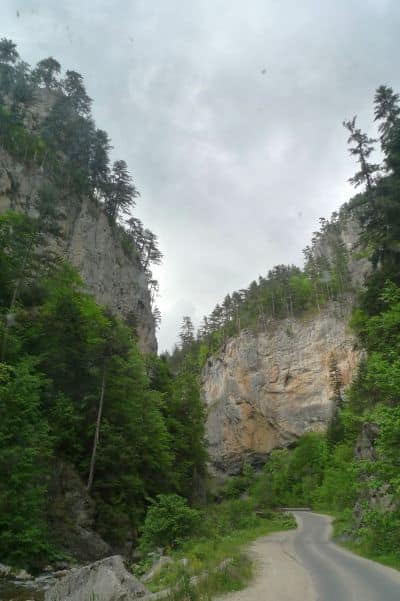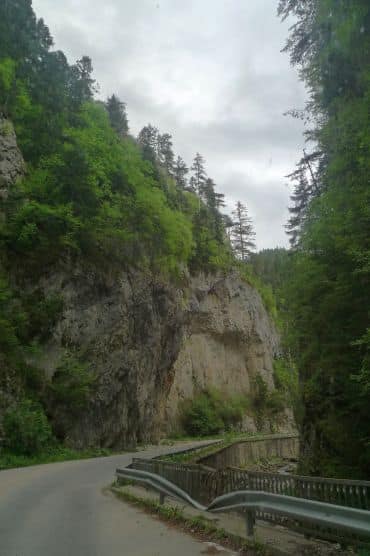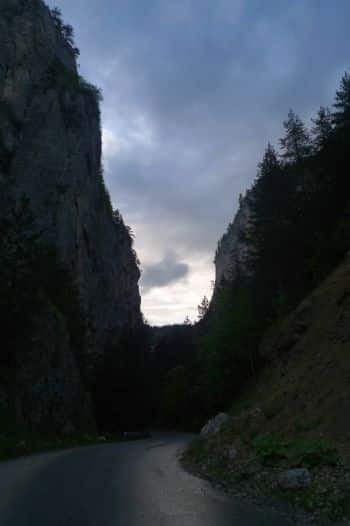 After that I suggested we camp at a spot I stopped with a friend before for a swim. Seemed like an interesting place back then but I didn't realise there was so much to see, and a free place where we could camp out by a fire!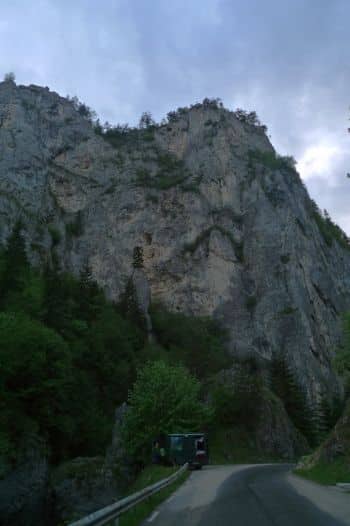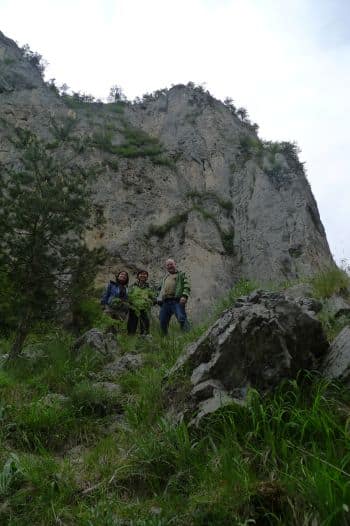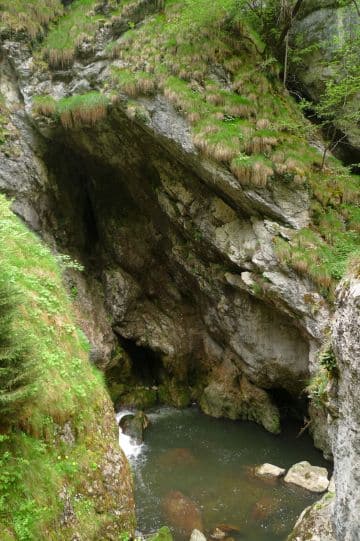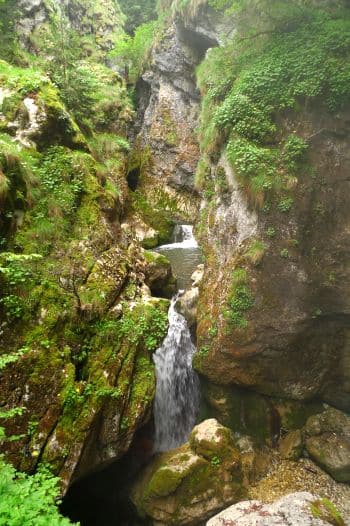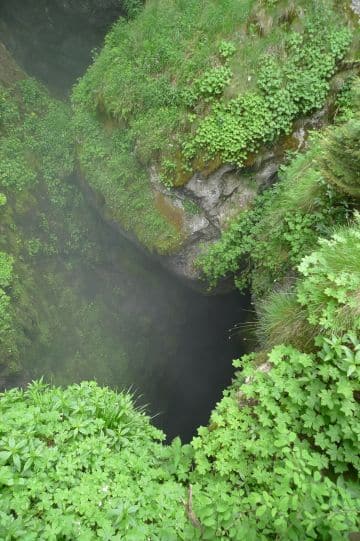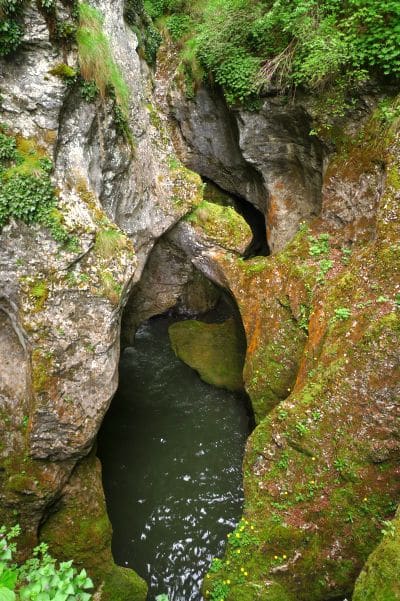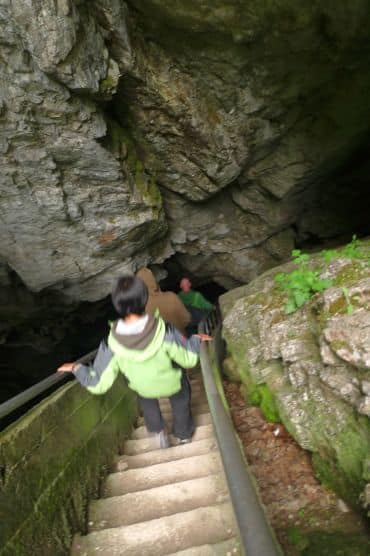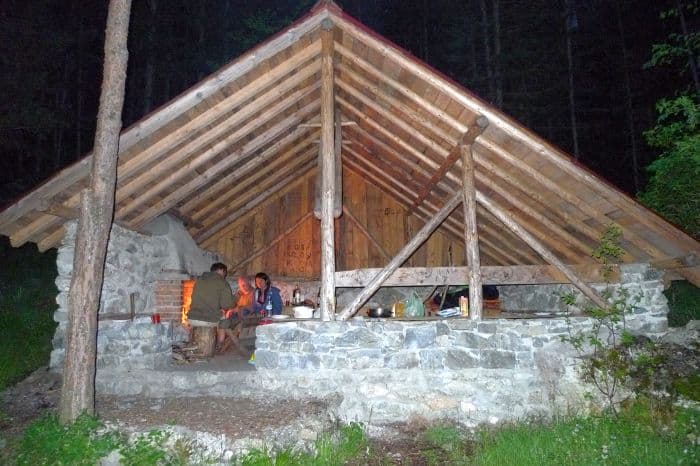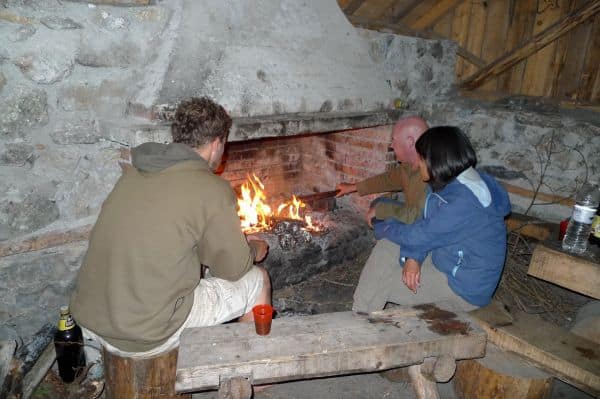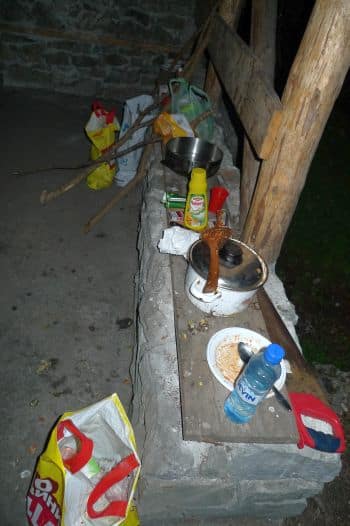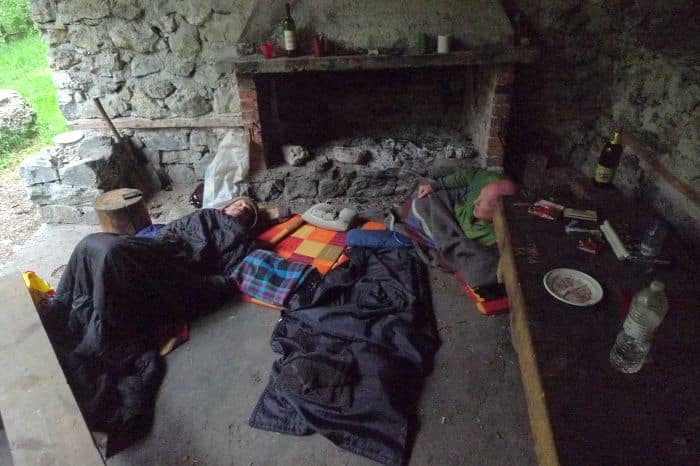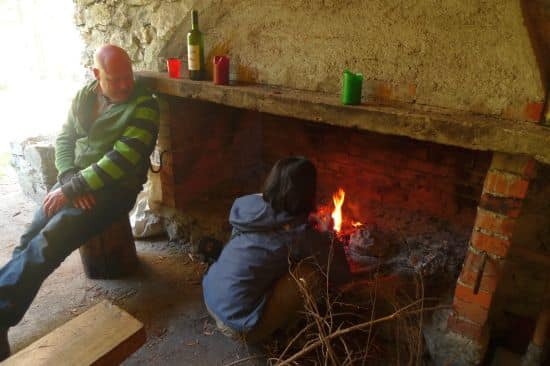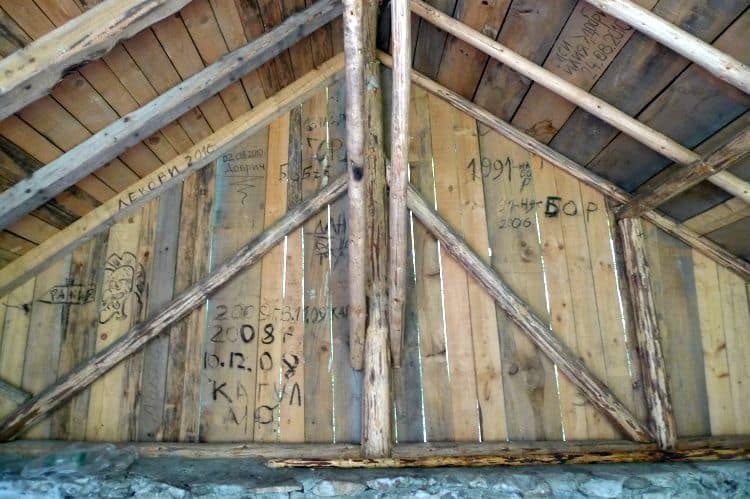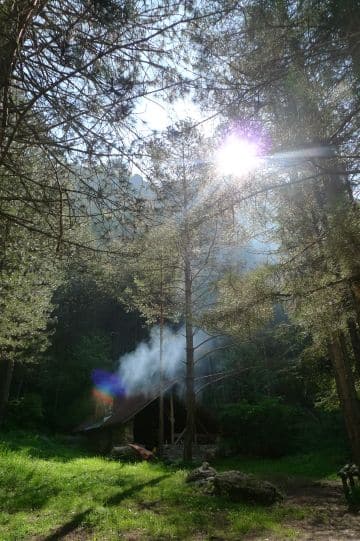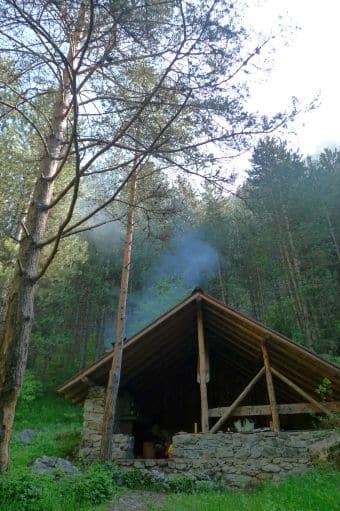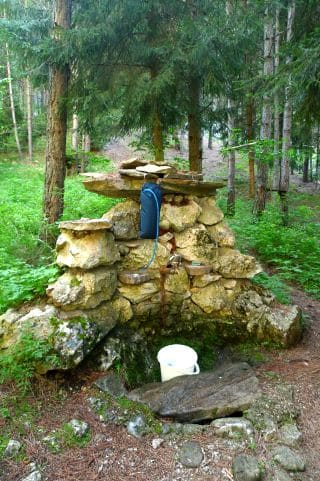 Where I parked the truck for the evening.
I worked in it the next day while the others walked on the local trails for a few hours. Had to use my mobile signal booster as the internet connection was rather slow recessed so deep in the canyons.
On a lump just above the truck.
Parked over a cool little river.
When initially exploring the area we followed the winding river downstream and it seemed to disappear somewhere. We followed it down these steps but seemed to go on forever, so we decided to check it out the next day. Time to set up camp and make dindin!
Our lovely discovered crash point.
Paul decided to make for us pasta with tuna, corn and mayo. Might as well throw some spuds in the fire, wrapped in tinfoil and laced with olive oil, garlic and spices. Yummy.
A lovely sleep huddled by the fire and inhailing fresh mountain oxygen.
A good morning fire to finish off the spuds and booze.
We even had our own supply of mountain water, which we could use to keep the beer cold in a bucket.
After breaky, time to check out those caves!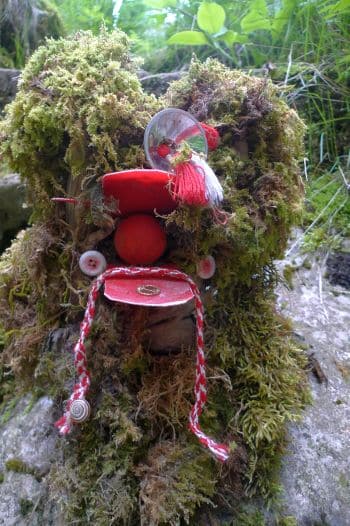 Turns out we stumbled on the back (free) entrance to the second famous caves in the area – Devil's Throat. Long ago the area was controlled by the Greeks and something about some god whose beloved wife died, and he cried so sombrely that even the Devil felt sympathy for him. So he told him that he can come down to Haedes/hell and save his wife, but while climbing out he must not look back. He couldn't resist when he was almost out, as he wanted to make sure his wife was still behind him, so he was turned to stone.
Could that be the devil himself?
Now at least we know where the river disappeared to.
It's a long, slippery and scary climb out. Make sure you don't look back! But at some point the paying tourists we passed on the way down had gotten back to the entrance, where they parked their car, at which point the staff turned off the lights. Thank goodness for light displays on mobile phones!
On exit there was some sort of bizarre, Bulgarian shrine where some locals tried real hard to sell me their beads and other, natural gadgets.
And lastly, a bit of work came in so I had to leave the group to check out some of the local trails.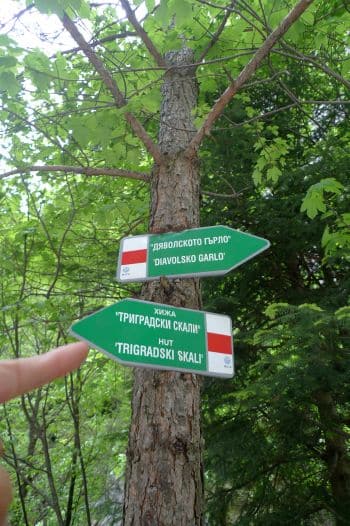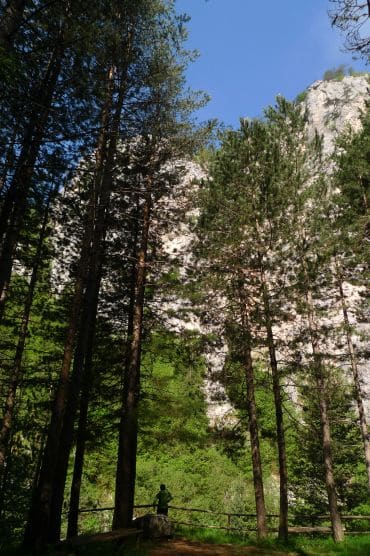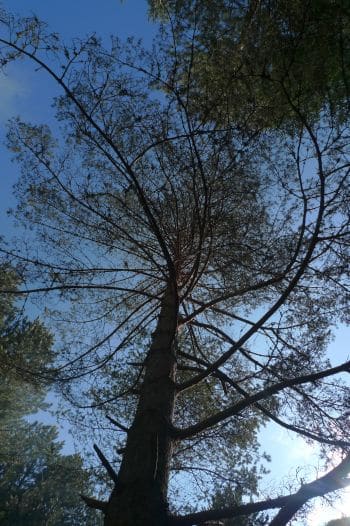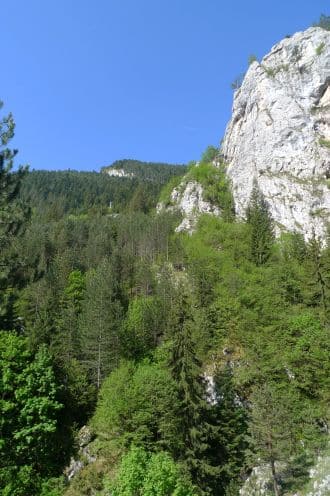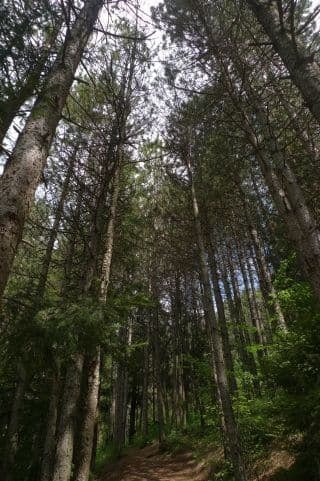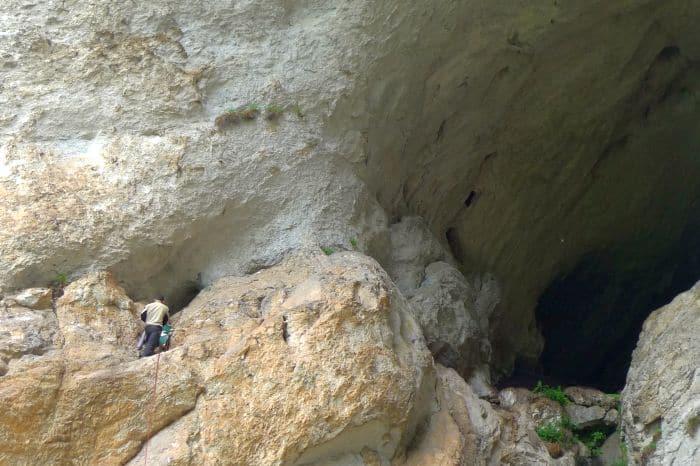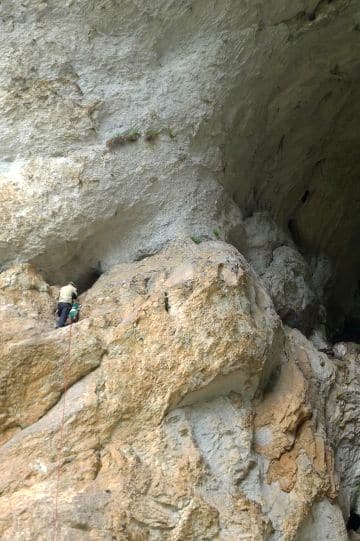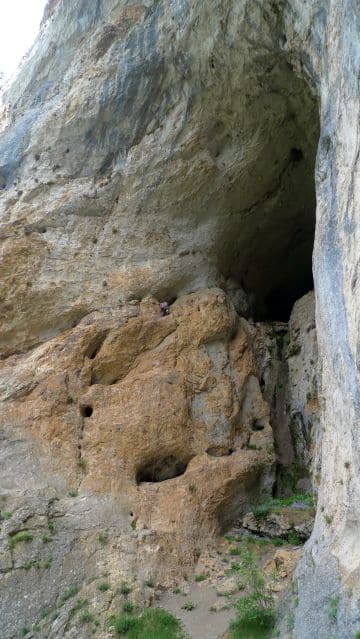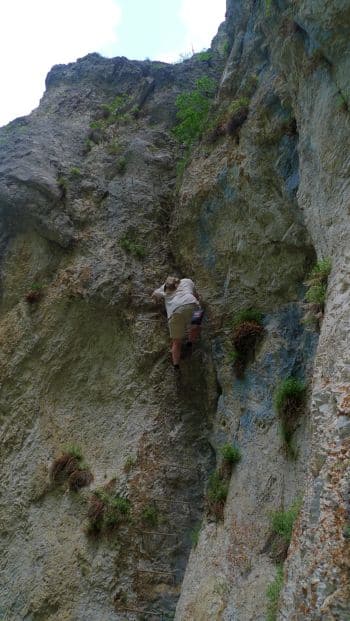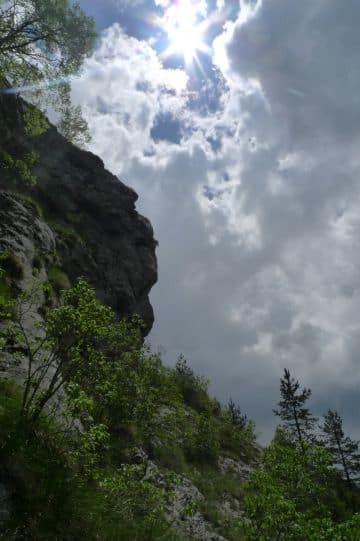 And alas, all good things seem to come to an and. The girlies had an agenda to continue on to Romania then Serbia before heading back home, Paul was convinced by Roger to help him with reconstruction down in Greece before he hooks up with me in Thailand in the fall, and I was off to the coast, but first a pitstop to help a friend with plastering, near the border of Turkey. That was quite the drive in itself, but that will have to wait until another page!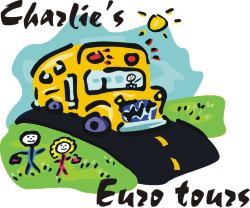 Back to My Life – The Gypsy Traveler
Home » Travel Europe » Euro Tour by Campervan » Road Trip From Plovdiv Bulgaria To Smolyan With Singapore Chicks
We are a family operation managing private custom boat tours in the beautiful Palawan area, and are happy to help travelers with their plans through the Philippines, having traveled a lot of it ourselves and planning to visit it all. These pages in this section cover my various solo travels through Europe before meeting my wife.