How to Get a Visa or Extension in Thailand
The below information can change at any official's whim but has generally been close to the ballpark, last updated on Dec. 19, 2012.

If you fly into the country you get 30 days free (can vary depending on the country of your visa), but you should show a ticket for your way back out (before the 30 days are up). Some airlines won't let you board unless you have this proof, because they might be forced to fly you back gratis. But no one checks the validity of it so you can hodgepodge an email or some sort of statement showing your booked flight out of the country. Try to find the latest look and feel for such statements. Apparently train tickets can work as well, but make sure they look legit. They might ban you from the country if they catch you forging.

Once in, you get 15 days free stay if crossing in over land. You get to do this four times and then they ban your re-entry (for a certain time and conditions).
If you cross the border to Malaysia, you get 60 free days for there. I don't think a cross into Burma counts as a real leave (unless you are on a one-year retirement visa, or other special/one-year visas). If you go to Cambodia or Laos they have a nice scam going where you pay $30 bucks just to enter the country, for which you can stay 30 days, and pay $30 each month for an extension (and which you can renew in the country). This is single entry, so once you leave you can't go back in again without paying. Your re-entry into Thailand is free.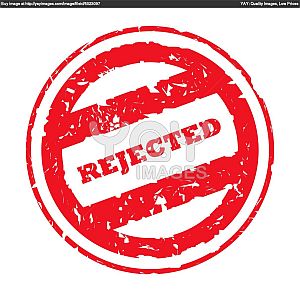 Once you get a red stamp in your passport you cannot re-enter unless: you have stayed out of the country for at least 9 months, you get a new visa, or fly back to your home country.

To avoid the
DREADED RED STAMP on your visa banning you from re-entering, before you hit your 4x15 days you can apply for a tourist visa. This entitles you to 60 days in Thailand, which you can then extend in country, for another 30 days, without having to leave again. Of course both will cost you something (around 1,300-1900 baht). From Koh Phangan you can go to the neighbouring island of Koh Samui to get your extension done there.
For the 60 day the cheapest I'd say is to go to Malaysia, and you can use this service, which for some 4,000 baht will sell you the bus there and back, accommodation for one night and visa arranged during that time. Otherwise I've been told the Srithanu travel agency is significantly cheaper. Just make sure you buy all legs of the journey in advance, because trying to figure out how to get to the next means of transport can be unnerving, and if you miss it you lose an entire day. My preference is to take the night train from Siruthani (any seat from 16-24 so you can reach the electrical socket). Just make sure you wake up by around 2:30 am. Many are sleeping at the train station waiting for the train and the staff usually wake you up if they know where you are going.
Otherwise an early wakeup and quick bus will take you to Penang by the afternoon (the train gets there the next day shortly after noon). Try to get a big bus, as the minibuses can be quite uncomfortable.
If booked a month in advance through Air Asia you can get to KL and back for about a hundred bucks. In Penang an easy bet is the Banana Guest House. 200 baht (20 ringit) per night, can even get own room, hand it to the receptionist at the bottom and you'll have it back in your hands and ready to go by the next afternoon. Otherwise, if you try to arrange it yourself, you may run into technical problems with a wrongly filled-out form, and the headache and additional cost of taxis etc. do not make it worthwhile to save the small percentage that the agency/receptionist charges. Penang is a nice, historical town, a worthwhile visit, and referred to as the Jewel of Malaysia, with an excellent mixture of delicious cuisine, since the country is one third Chinese, Indian and Malay. There is a great food market by the bus station, when you roll into Butterworth. From there you can take a cheap ferry to Penang, with a free ferry ride once leaving the island.
But wait! A 60 day tourist visa+30 day local extension can also can only be done four times (so one year), before the dreaded red stamp.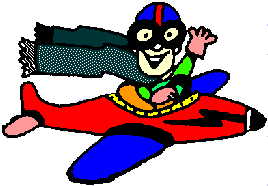 Keep in mind that, during this entire process, you can fly in any time, get your 30 days for free, and it does not add to your free 15 day or 60 day tourist visa.

Once you approach the fourth tourist visa, there are several gimmicks at your disposal, any of which can be used any time. But if you are certain you want to stay long term the best might be to purchase a one year's visa from the Thai embassy in your home country. Save yourself lots of headaches.

Another option is to get a one-year student visa. For 30,000 baht you can spend 4 hours a week (or 200 hours of private lessons for the year – depends on the company offering the service) learning Thai. Several services are offered on the island of Koh Phangan, one of them in Srithanu. It takes about two months to process, you usually have to pay 15,000 baht up front (most of which is returned to you if your application is rejected), and once accepted you take that piece of paper out of the country (again, Banana at Penang is a well-oiled machine for this) and apply for your one year visa at a Thai consulate. But keep in mind that there are scams out there and make sure your courses are official and can count towards a student visa. The school itself should be able to manage everything for you. Below is some correspondence revealing what exactly is needed, but generally you need the cash, passport and reference from another local (does not have to be Thai).

If you don't have two months to apply for the above, you can go to a lawyer who sets up companies for foreigners < and purchase a 3 month non-immigration visa for 5,000 baht (again, you have to take that paper out of the country to process it). But you can only do this once, after which you actually have to get hired, or some other murky twist. But that can give you an emergency three months while your student visa application is being processed.

And if all that fails, you might resort to a little secret a tweety bird told me (who writes about what really happened during the Asian wars). As a journalist for decades in the country he learned that you can get a one year visa as a journalist. You need to find a fancy letterhead from a foreign press company (Time Magazine etc) which states in eloquent words how they need you for reporting purposes. With that you can apply for a press pass in Bangkok and with that you can get your one year visa.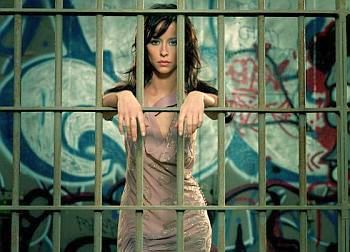 And lastly, perhaps the easiest and cheapest, just stay in the country as long as you want. There is a 500 baht fine for every day you stay in the country past the allotted time, but the maximum fine is 25,000 baht, so you can stay on an island for three years and just hand them the cash on the way out. They always accept it with a smile, perhaps jail you for a couple of days, and let you go. Perhaps they will not let you back in for at least 9 months, but I've been told that it's a relatively congenial and harmless approach.
Are you dizzy yet with all the options? It may seem geared to keep tourists on the move, paying for hotel rooms and train tickets, but it's a beautiful country to live in and these additional costs will probably still add up to less than the rent you pay back home.
Following is some correspondence I had with two companies: one concerning the student visa and one concerning the journalism option.
Now I live in the Philippines, where visa extensions and requirements are much easier!
Student Visa
Advice from: Mind Your Language Thailand
LEARN TO SPEAK THAI - ENGLISH
Thai Language Centre-Koh Samui-Thailand
[They also have a branch in Srithanu, Koh Phangan]
New Location - Old Monkey Theatre Road - Bophut
142/7 Moo 1, Bophut. Koh Samui.84320
Tel/Fax : +66 77962088
email: [email protected]
Hi, just checked out your site and trying to find out your rates. I'm staying at Koh Phangan and looking for something remotely, so I can get my Ed visa. The ones on KP are rather expensive.
Thank you for your enquiry. Please find attached our price list for ED Visa courses, along with the course contents and notes on the ED Visa application process. Currently our courses need to be taken in the classroom at our school on Koh Samui. Unfortunately we are unable to provide remote learning at this time as there is some dispute over the legality of this type of course and until the situation is fully clarified I'm afraid we are not prepared to jeopardize our licence. However we do have a contact that could possibly help you out. If you would like us to pass on your details please let me know. We would need your nationality, age and current visa status i.e. type of visa and for how long it is still valid. If you have any questions please do not hesitate to contact us. Kind regards Sharon and the MYL Team
Thanks for the great insight Sharon. I'm learning how to stay in SE Asia. Tried Malaysia and Laos so far and simply like Thailand more. I want to stay here longer. Was told recently that this is my third time entering on a 2 month tourist visa and the next time problems "may" arise. Don't need problems. Have a company who could teach me on my island for 30,000 baht (a year, with visa), but heard of programs for 16,000, so thought I'd shop around a bit. I like Koh Phangan and would like to stay there. Have friends and everything, and am getting involved in keeping it green. I am Czech-Canadian, with a passport for each, but entered Asia with my Czech passport so apparently the Canadian one is kind of irrelevant here. Interesting bureaucracy on this contintent. :)
As far as the tourist visa is concerned, immigration usually get a bit funny once you have had 5 of them. They will still let you in on the 5th but they will put a red stamp in your passport saying that you may have problems in the future. Check that they didn't put this in your passport last time you came in. If I'm correct, I think the company offering you the ED visa for 30,000 is our partner school. One of the teachers is registered as a Mind Your Language teacher with the Ministry of Education and although they provide the lessons we provide the ED Visas for their students. If this is the case then we can get your visa and then extend it for a further 12 months giving you 15 months, obviously there is an additional charge for this which we can discuss if necessary. This option also allows you to get your stamp in any immigration office. Last year there were many scams and so far most, if not all, of the cheap 16,000 offers are a scam of some sort. Often you will get the ED visa but when it comes to getting the papers you need to extend your visa for each 90 day period they are usually not available, hence you only get to stay here for 3 months. If you do get the necessary papers then you will probably find that you have to go out of Samui, usually Bangkok or Phuket, to get each of your 90 day extension stamps. You can only get your 90 ED Visa extension stamps in the province that has provided it, i.e. if a Bangkok school has provided the visa then you must go to Bangkok Immigration to get your stamp. This also means that if you go travelling around Thailand you would need to be back here before your 90 stamp expires. Many immigration departments are becoming more and more fussy about who they will give 90 day stamps to and if you are on an ED Visa and cannot talk to them in Thai, even at a basic level, they have the power to not give you an extension so learning Thai is really the best option and you only need to study for 4 hours a week for the year. The process is a lot less scary than it sounds but in the first instance you do have to leave the country to get the visa. I am not sure about the Czech republic but if you use your Canadian passport you can get the visa in Malaysia. Can you leave Thailand on your Czech passport and then enter Malaysia on your Canadian one? I hope this information is of use to you and if you have any more questions please let me know.
Thanks for the great tips Sharon. I think the two girls are named Jenny and Cherrie or something like that. Are they your colleagues? I've already entered Thailand on a two month tourist visa (from Penang), and extended each of them on Samui for an additional 30 days. Since I'll be flying in I was told I automatically get 30 days, so not sure if that will be considered a fourth time. A friend said she can get me a non-immigrant visa for three months for 5,000 baht, during which time I'd like to finalise this student visa. Do I have to leave the country again to activate this?
Yes, it is Merry and Cherry and they are our partner school so it will be us that provides the ED Visa if you decide to learn at their school. Once the application is approved you will need to go to outside Thailand to get your ED Visa, most people tend to go to Malaysia but it is entirely up to you. You will be issued with a 3 month single entry visa which is then extendable 3 times locally with supporting paperwork from us. Each extension costs 1,900 if you attend in person or 3,500 if you want us to go in your place but we can discuss this once you become a student if necessary as there are other options. There should be no problems when you arrive by plane they should automatically give you 30 days.
Journalist Visa
guess you already received the letter below CCed from Kim Gooi. He suggested you might have some ideas how I can get a journalism visa in Thailand. Technically one can say I am a journalist as I write about my travels (travelgoof.com), which my sister is helping me publish into a book. With my sister I was helping Kim to publish his life's works as a journalist, while I was mostly working on his webpages. Perhaps you could use some help with pages or other computer stuff?
nice to e-meet you. First, there is no such thing as a journalist visa in Thailand. If you live in Thailand, you can use your status as a journalist to apply for resident (1-year visa). But you do not need a special visa to come into Thailand and do your work. A lot of people actually just come in as tourists (no visa required for a week or two). When you come into Thailand, there is no need to tell them you are a journalist - it won't help. But I'm not clear from your email - do you want to stay/live in Thailand? If so, then you should get a non-immigrant visa at a Thai embassy or consulate, and at the end of the three months it gives you, you can apply to remain. At that point, being a journalist is one way you can stay. If you are NOT planning to stay in Thailand after three months, then you don't need any special visa. You can use no visa for two weeks, or a tourist visa for two months, or a non-immigrant visa for three months. Please let me know if I can help you more.
at KL airport ready to fly back into thailand, responding from my phone. I work through the internet and have been travelling at the same time for the past six years. Last almost one year in asia, mostly on koh phangan, as i like this country more. Would like to stay at least another six months. On my third tourist visa already (60+30) day extension, so next fourth could be my last. Now flying in so get 30 days automatically. All rather complicated and exploring my options. One is a one year student visa for 30000 baht to learn thai, but i don't like to be pinned down in one place. Kim mentioned that the journalist thing can be an option. Apparently require some letterhead stating i'm a journalist or something. Any suggestions would be muchly appreciated.
Yes, you have the basics down. You need a non-immigrant visa, and you need some sort of letter saying you are a journalist. You go to the foreign ministry press office, which will confirm you as a journalist and give you a press card. You take that to the immigration folks, who usually will give you a one-year stay, renewable.
cool. X was saying something about requiring a letter, with proper company letterhead from a foreign magazine or something, stating that they need me to work for them or something, before I can get this press card?
Yes, you need a credible letter or some actual document saying you are working or free-lancing or similar, from someone overseas. That goes to the foreign ministry press office, which controls the issue and gives out the press cards. They're not worth much, but they can be used for visa applications - *in* the country at immigration - at the time your initial non-immigration visa runs out. Under normal circumstances. you cannot parlay a tourist visa or similar into a one-year residency - but there are no 100% rules in Thailand.
Thanks for all the tips Alan. So I guess it doesn't make much sense to pursue this and I should just cough up the cash for a student visa? Or would you have any contacts who could give me such a letterhead, even if blank?
In my opinion, a student visa is a lousy way to go. It's a racket, and immigration knows it's a racket. It's a pain in the butt, but I'd go with the journalism one. You can get a letter somewhere, somehow.
Yah, was hoping you could point me somewhere. I asked Kim and he suggested you. If I managed to find some letterhead on the net, do you think the immigration people would contact the company? I would be afraid to fall out of favour with the authorities here and be banned forever. I rather like this country.
No, immigration will not contact the company. The foreign ministry won't either, but your job is to to make a decent letter that is credible.
to whom it may concern, [this dude/ss] is a reporter and photographer who submits material to this publication for.... we are an international publication that.... please afford mr/s [X] usual courtesies....
etc. cheers, good luck rmal">etc. cheers, good luck