Whether you bring your own tent, sleep in one of our hammocks (we have more than 10 and continue to buy more) or sleep on the beach under the open sky (possible during the dry season, when it hardly rains and there are no bugs – although we also have many mosquito nets), the charge is 100p per person per night.
For a little extra you can rent one of our mattresses and pillows, if some are available, but the beach is quite soft, with no sand flies.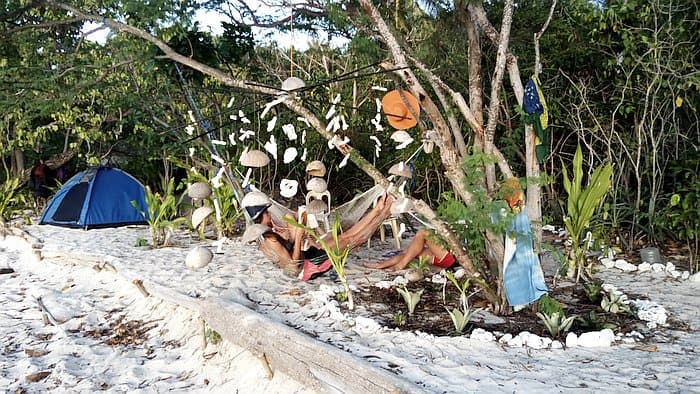 Two hammocks next to one another in the common area at the main camp. Other hammocks on the beach, besides the tree hammock below, are for the tents they are next to. More space for hammocks at the very end of the beach, about 1km from the main camp.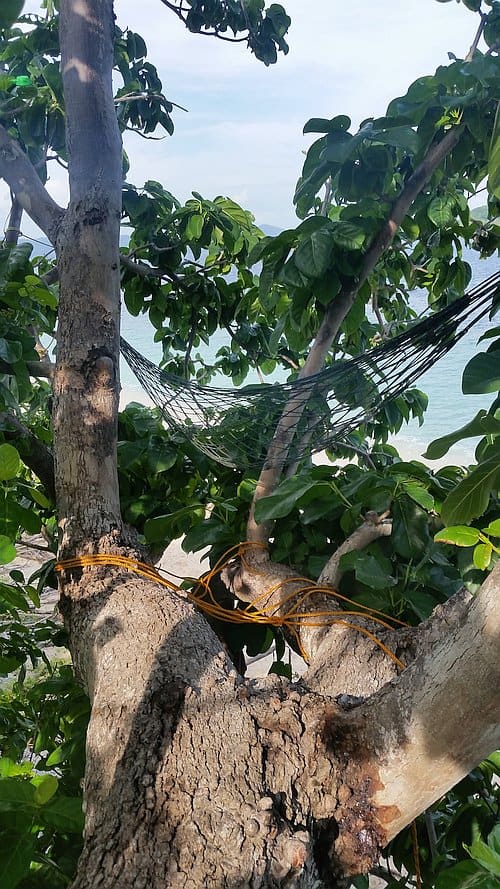 For those who are a little brave and want something different, our tree hammock next to our internet antenna. The yellow rope is a backup, for greater safety. Beautiful view up there, especially of the sunset.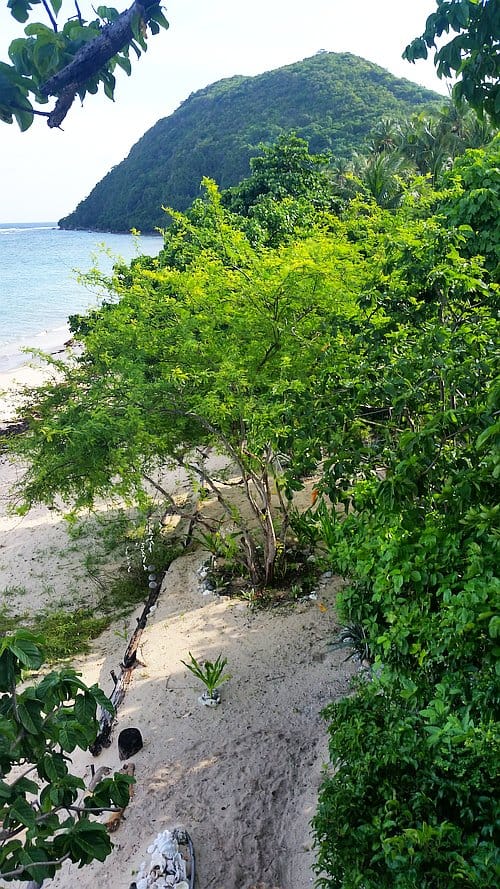 View of the main camp from the tree hammock.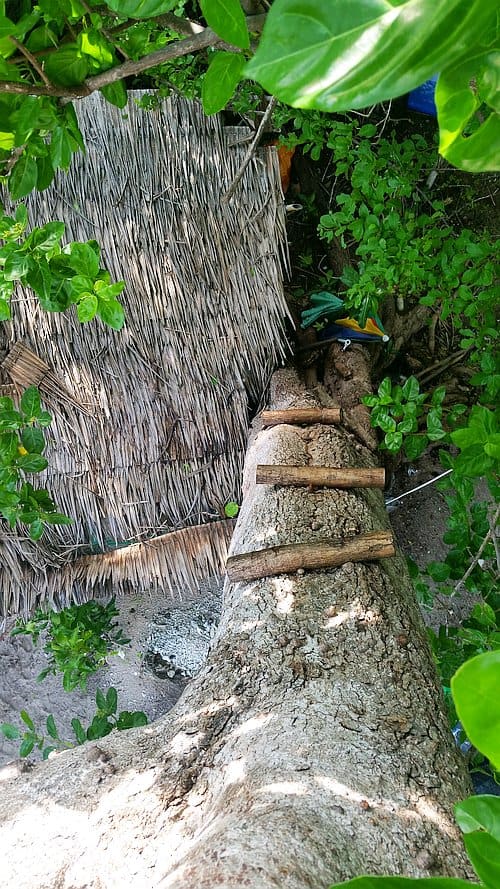 View of the way up from the communal sun shelter. Gotta be a bit of a climber for this!

Tons of beach space to crash on or set up your tent. This picture was taken from the southwest corner of the island (big wide section in the far left of picture below). North of our camp is a small village of about ten people, so no camping there, unless you stay in the big hut. But excluding the village, the stretch of beach is about 1km long. Then of course there is the very long stretch of beach on the other side of the island (bottom of photo below), about half of which is completely deserted, the rest speckled by the occasional family hut. It's only about a fifteen minute walk over slight slope to the other side, so easy to join us around the campfire in the evenings.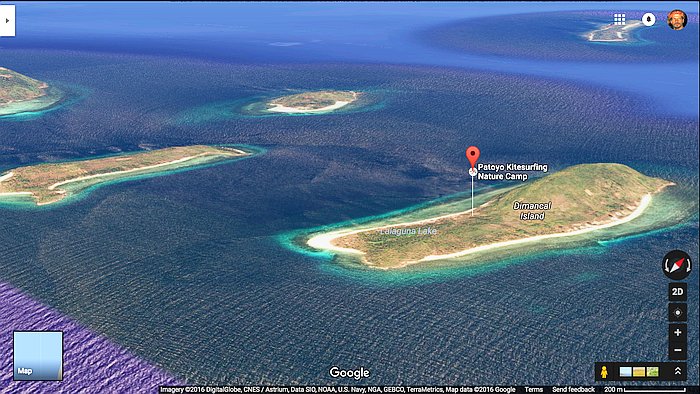 And then of course there are tons of other islands you can crash on, many deserted, such as Bolina across the way (island top middle of picture above). Or you could check out the project we started on in Patoyo island (picture below). Lovely island to explore, and we can provide you with tent and cooking gear if you so need. Otherwise, there is a lovely rural family restaurant on the other side.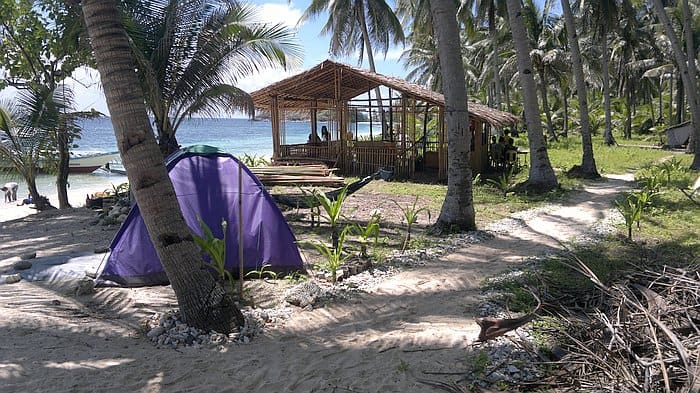 To get here you can join or book one of our private custom Palawan boat tours between El Nido and Coron. Tons of paradise beach islands to see along the way, excellent snorkeling in crystal clear waters, caves to explore, Spanish fortress and much more. Completely off the beaten path!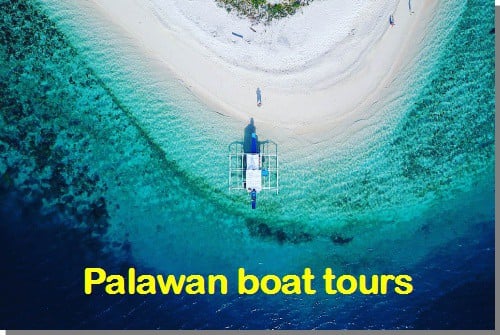 Back to our available accommodation