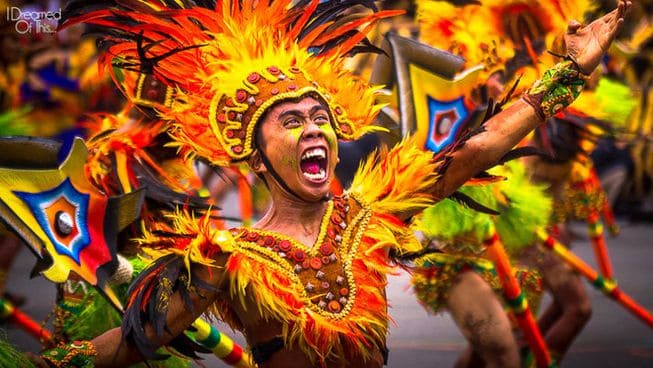 Dinagyang Festival 2019, meeting at Jeproks, Couchsurfing event
Every year in Iloilo City, around sm Delgado area coz that's where the food stalls (can drink beer etc) and bands will be. Locals dress and paint themselves up for a religious celebration.
More info at
https://en.wikipedia.org/wiki/Dinagyang 
and
https://www.exploreiloilo.com/do/info/dinagyang-festival/
For Sunday the 27th of January, 2019, we will be organising a couchsurfing event, where so far 28 people have signed up. We will meet at Jeproks at 2pm, location B on the map below (GPS: 10.696217, 122.55112), on Timawa street about in the middle, right hand side if walking towards the center.
If you'd like to order something special, it would be good if you could email me at [email protected], subject "cs event", and tell me what you want, including which drinks/beers you prefer, so that I could text the owner and give him time to prepare, since there will be so many of us. The plan is to stay there until 4pm, give ourselves two hours to get to know one another in a pleasant environment, then start walking towards the festival, about ten minutes away.
Hope to see ya and have a blast!