Located on the edge of the neighbouring village, which houses about 5 fishermen families, so be prepared for a lovely rural experience with free roaming ducks, chickens, dogs and cats. The pigs are tied up, their babies in a little pen.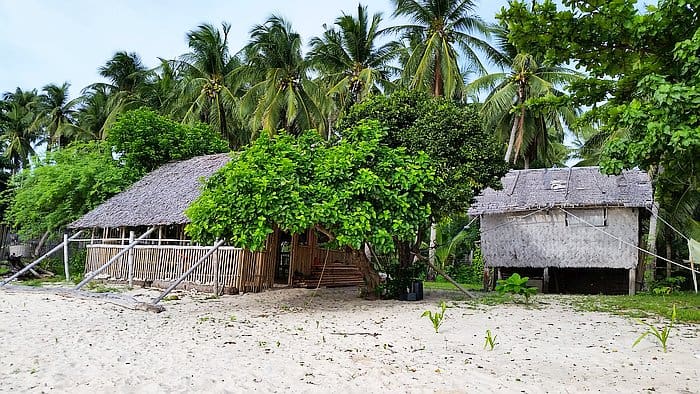 It is located next to the house of the property owner's nephew, who lives with his wife and two little girls. They can cook for you, do your laundry, sell you snacks from their little store, or catch fresh fish or squid for you. Alternatively, you can join us in our nature camp about 50m down the beach and cook with us like family in the communal kitchen.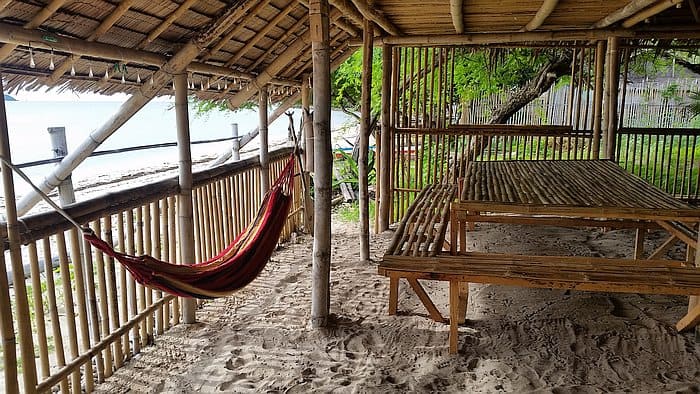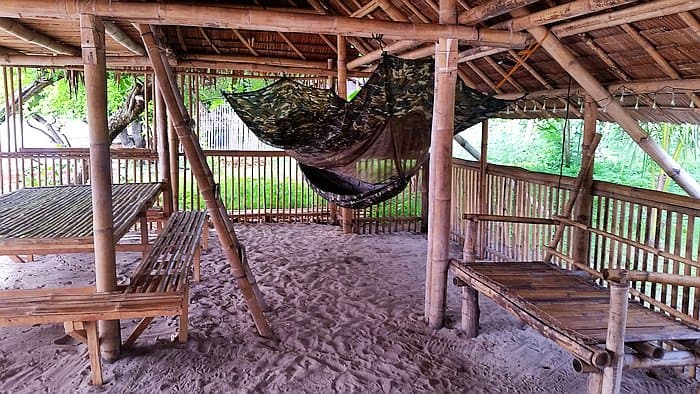 The ground floor comes with two hammocks, one of which has mosquito netting (separate netting can be provided for the other hammock), a dining room picnic table, a bench and three lights. Additional tents can be provided for larger groups.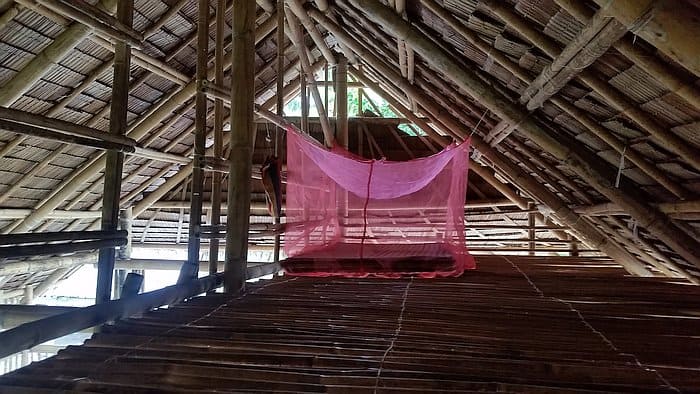 The upstairs has room for 8 mattresses, complete with sheets, pillows and mosquito net. Our best mattress is a permanent fixture. This is where the charge station is for your phones, and it has two lights.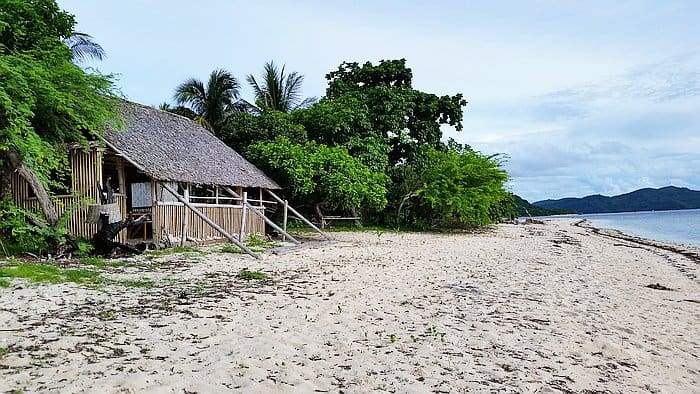 Plenty of space on the beach for larger groups, and you can rent tents from us.
A home away from home but with a unique rural experience.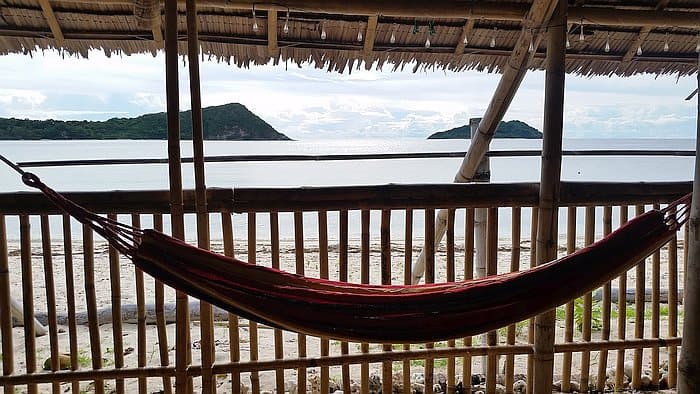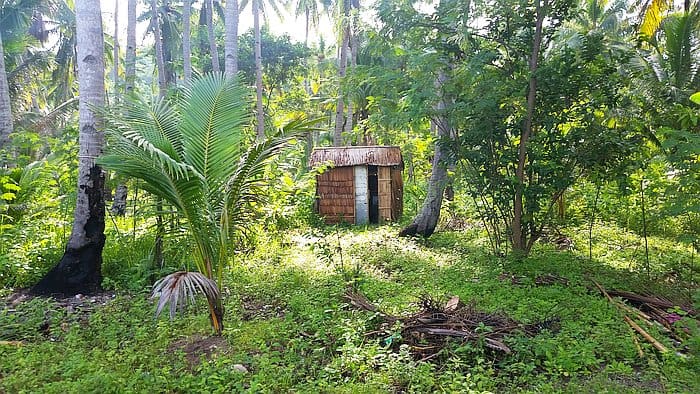 Coconut leaf shack with porcelain toilet.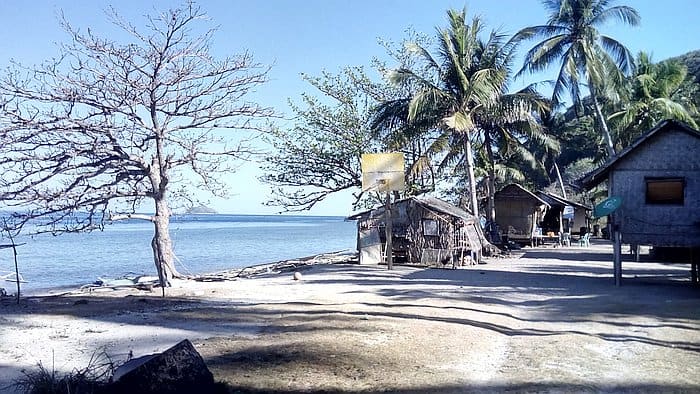 The village's basketball court.
To get here you can join or book one of our private custom Palawan boat tours between El Nido and Coron. Tons of paradise beach islands to see along the way, excellent snorkeling in crystal clear waters, caves to explore, Spanish fortress and much more. Completely off the beaten path!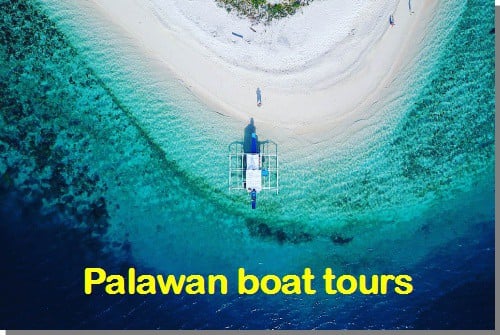 Back to our available accommodation