300p per night, or 400p if two people sharing a tent. Includes mattresses, sheets and pillows. We have more than 20 such tents and are busy carving out little pockets of paradise in the jungle. Some are right next to the beach, most slightly inland. Some pockets are next to others, good for groups, while others are off on their own and more private. Once all the pockets are complete we will create a map with more pictures to help you choose which one is right for you!
If you have your own tent you can camp right on the beach or grab an empty spot for 100p per person. Same price to sleep under the stars, possible during the dry season when there are no bugs and it hardly ever rains. We also have plenty of tarps to make your own shelter.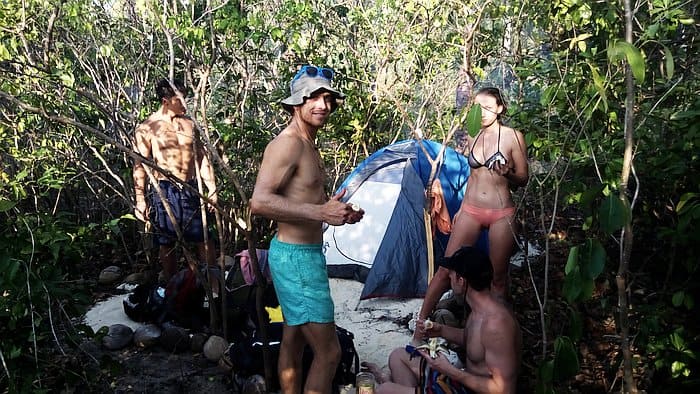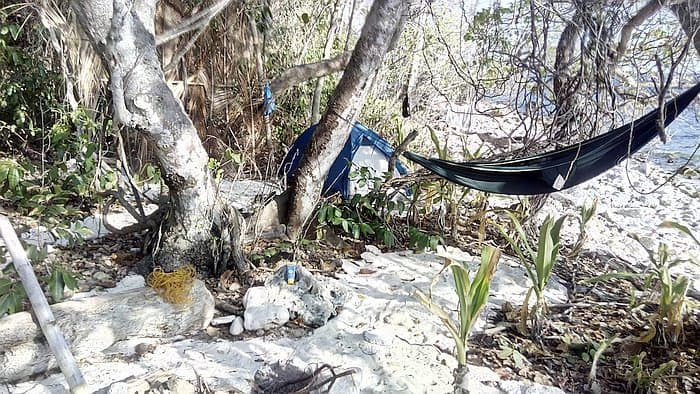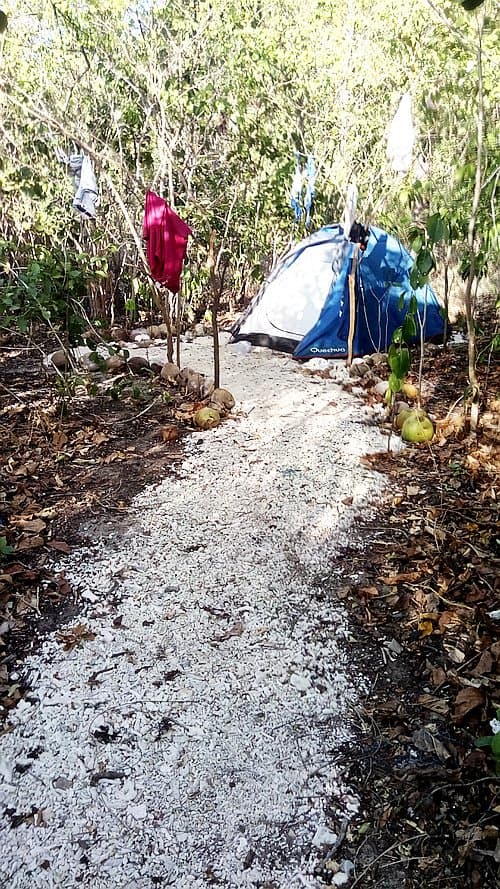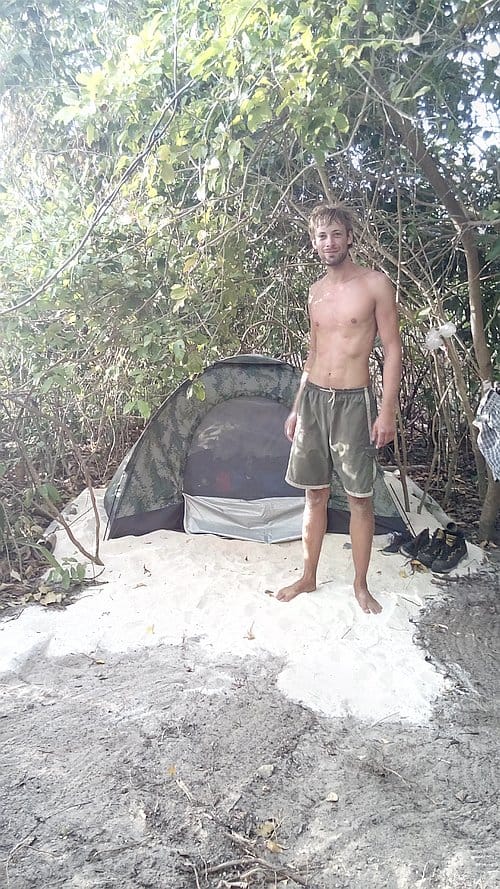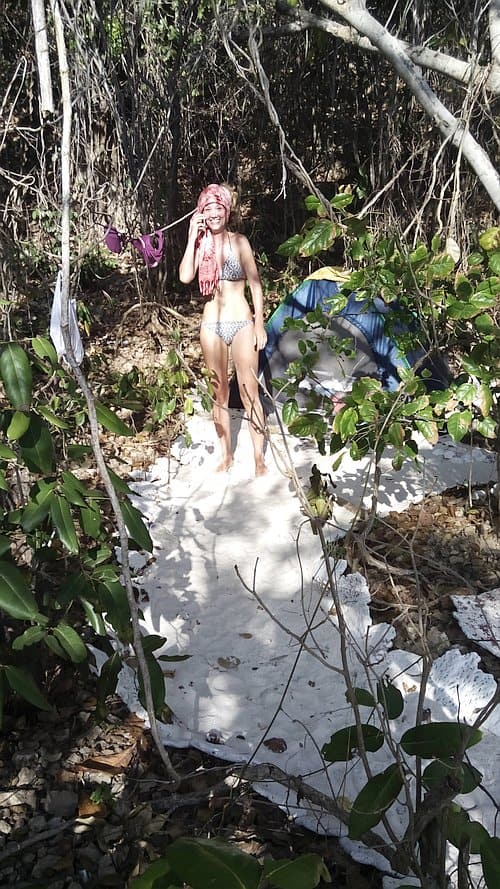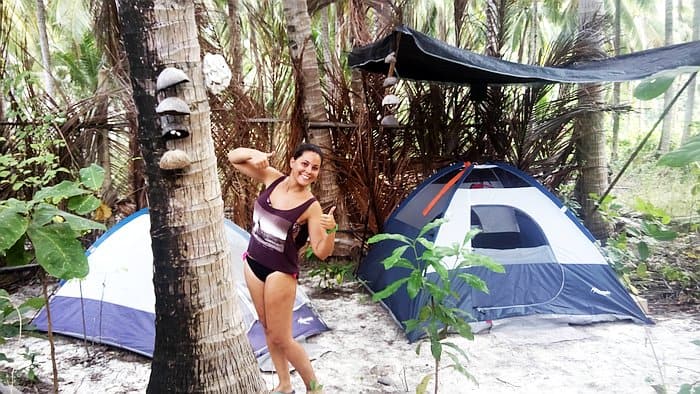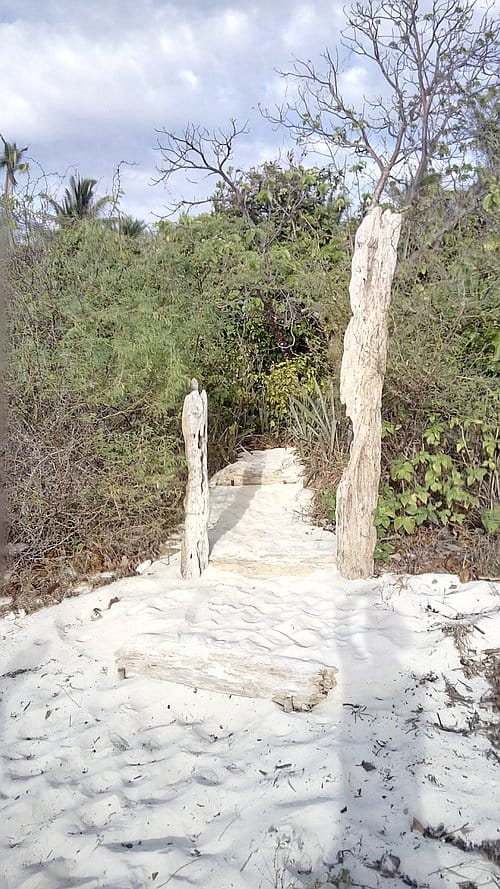 Paths leading in from the beach.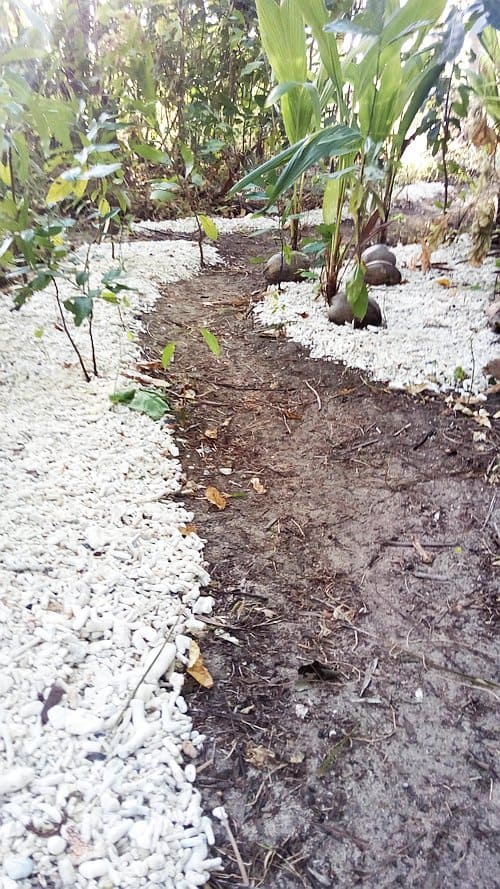 Paths lined with seashells taken off the km long beach to keep it fluffy and soft.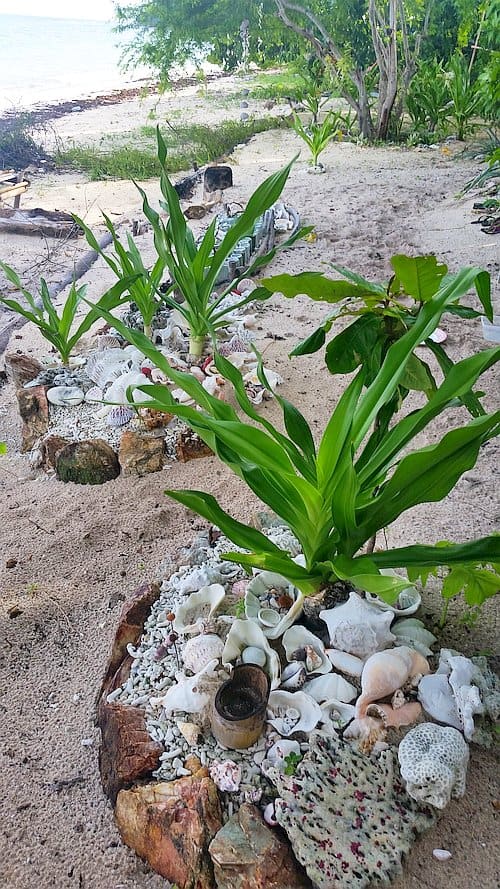 Main camp area, more pictures.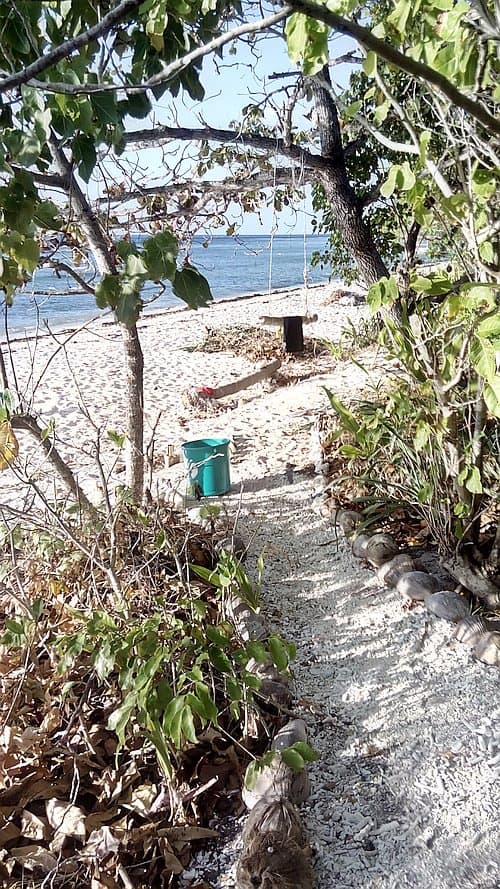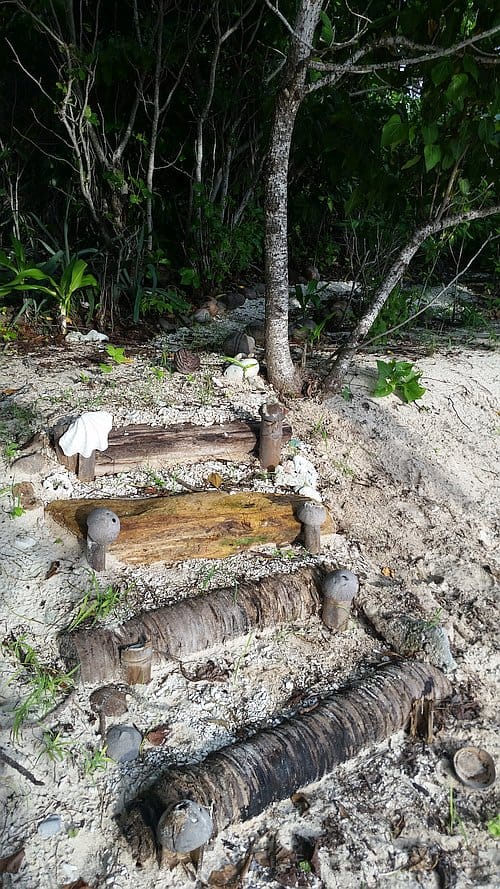 All natural landscaping.
Back to our available accommodation