6-800p for the big tent, 5-700p for the small tent in back. In the main camp area not far from the main campfire and the kitchen, so not for light sleepers! There are two hammocks next to one another as shown in the picture below, free for common use amongst all guests, with an extra hammock behind just for the big tent.
The tent is one of our largest and comes with two of the more comfortable mattresses. There is a smaller tent in the back, usually reserved for friends of those staying in the bigger tent.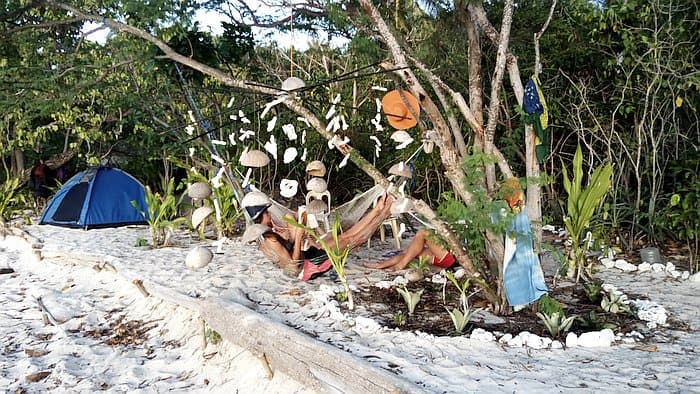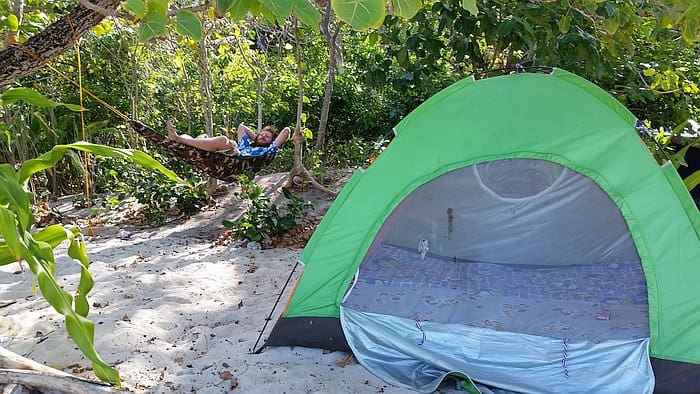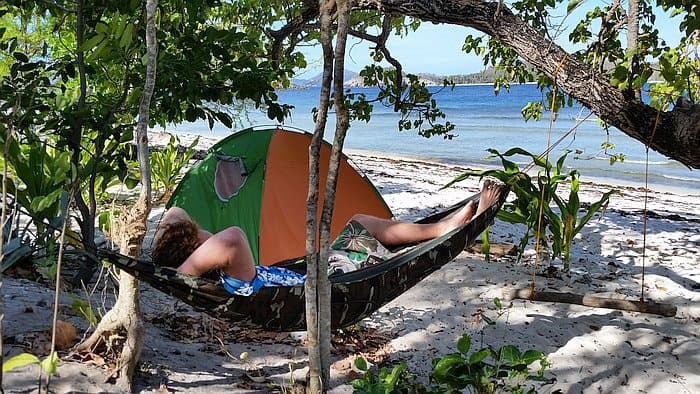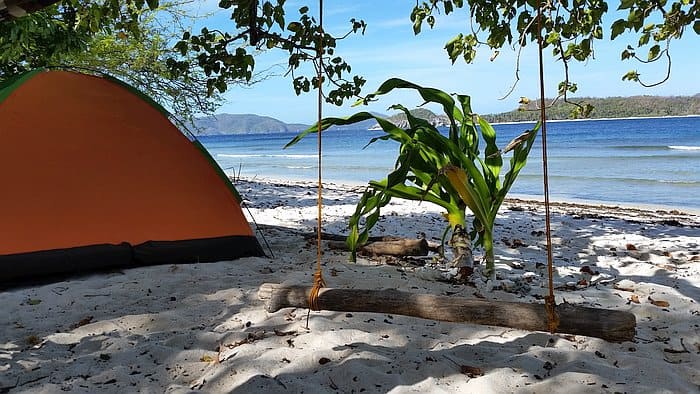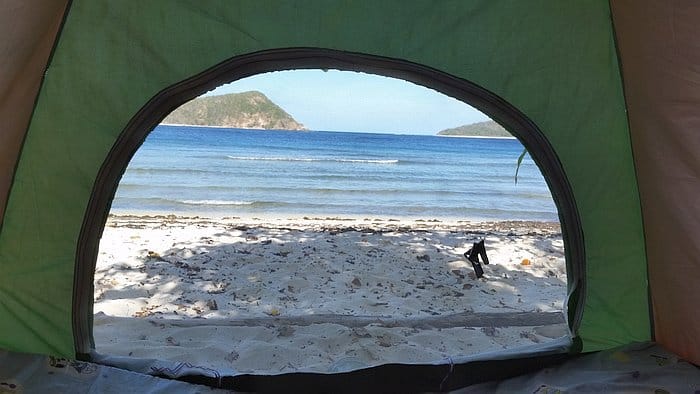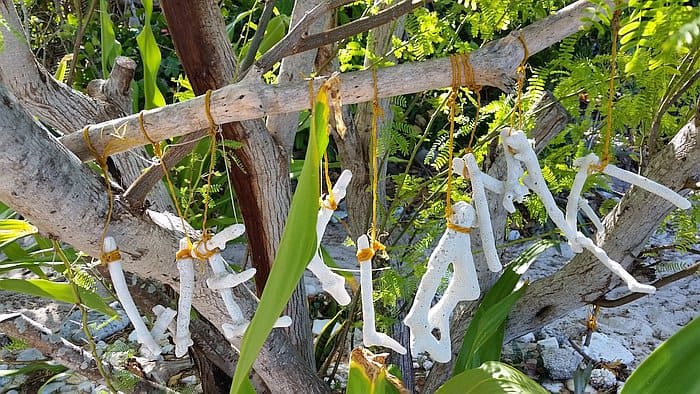 A seashell welcome sign made by some happy guests.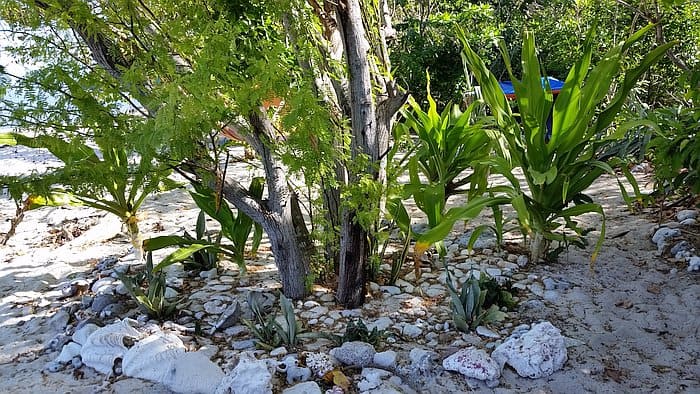 My budding cactus rock garden, at the entrance to this area,
about the only thing I bother to water.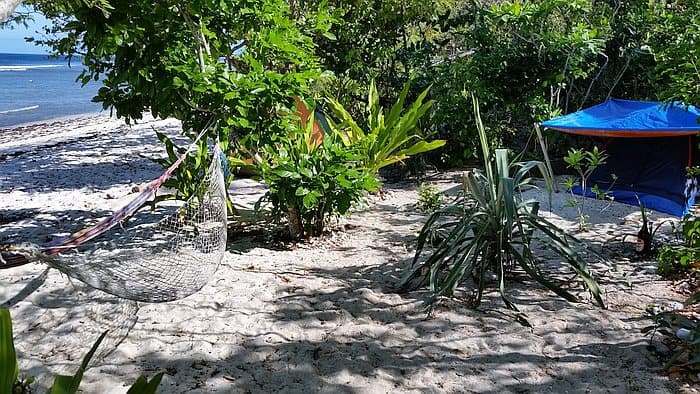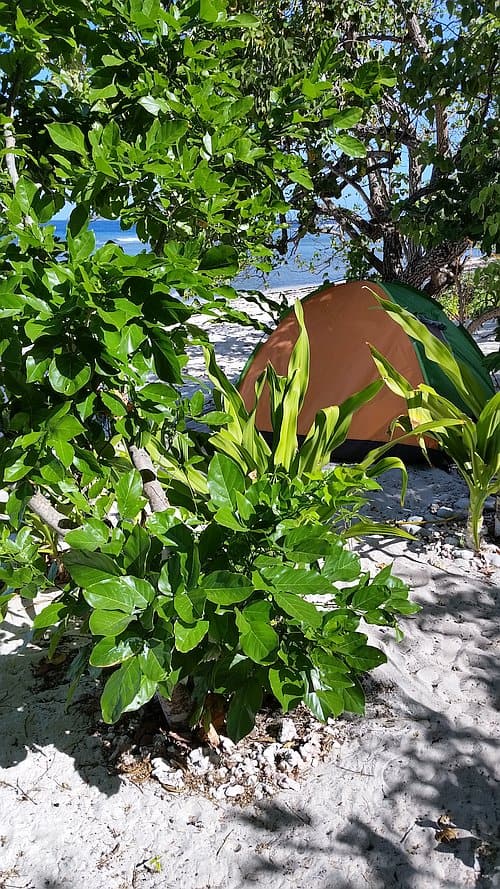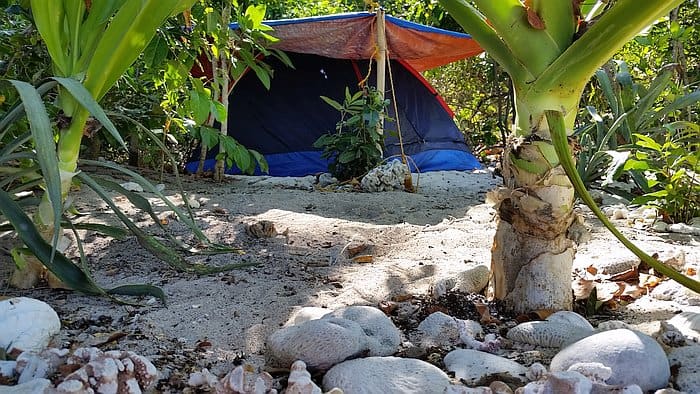 Back to our available accommodation