At around 33C all year round, it is a wonderful place to visit, but the rainy season does kick in from May until around end November, although often only for a short while during the day, or only at night when you are sleeping. The winds and waves can get a bit rough from December through to the end of February, but you can wear a snorkel mask to protect your eyes from any salt water splashing in your face.
For your belongings there is a watertight compartment under the hull, space in the captain's chamber, and above, with plenty of plastic tarps to keep your stuff dry. In any case, it is always advisable to bring water bags for your sensitive electronics and which are readily available for a few bucks in Coron and El Nido.
The following are weather reports for the Linapacan area, half way along our regular route between Sibaltan (El Nido) and Coron. The section between Linapacan and Coron is generally more open ocean and rougher than the section between El Nido/Sibaltan and Linapacan, where there are a lot more islands.
You can check out the seven day forecast for the Qi Palawan weather station, north east of El Nido. The winds are generally calmer there, but it can serve as a guideline for a seven day forecast.
If the boat operator feels that the conditions are too extreme and unsafe, you will get your deposit back in full. The boat is their lifeblood and they will not risk losing it for a little income. They get a steady stream of tours from us and do not need to take such risks.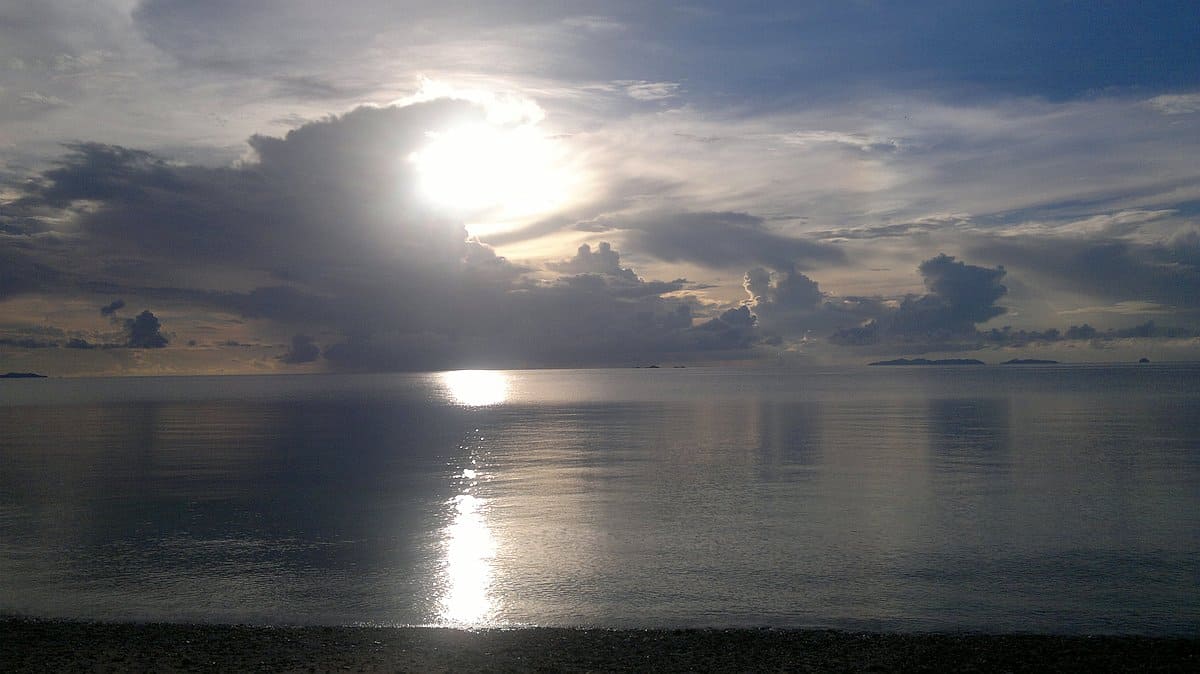 Or check out the government's forecast website.
Another option is to do a google search for "typhoon philippines", go to the News link at the top, and at the bottom of that page subscribe to a google news feed/alert based on this search. This will send you an email about news articles which have those two keywords in it.
Generally though the typhoons go around the north tip of the country and hit the east coast the hardest. By the time they get around to the Palawan area, they are generally tame and you only get the tail end of them, the main body moving on towards Vietnam and mainland China. I survived 8 typhoons last year and only about two of them actually went straight through this area, or nearby, but even then it was quite manageable and even invigorating. However, after planting trees for seven summers in Canada, I find wild nature quite invigorating and nothing to fear.
For an indication of annual trends:
From May until October the Habagat trade winds blow from the southwest. They are rather sporadic and unpredictable, but can produce strong winds.
From November until April the Amihan trade winds blow from the northeast but are much more consistent and stronger. They flow around the island to produce onshore winds on the west side but which are generally subdued and ideal for beginners and intermediates. This is generally the best time of year to come, as it is the tourist high season, it almost never rains and there are no bugs. Many of our guests sleep on the beach under the clear stars.
You can join or book one of our private custom Palawan boat tours between El Nido and Coron. Tons of paradise beach islands to see along the way, excellent snorkeling in crystal clear waters, caves to explore, Spanish fortress and much more. Completely off the beaten path!