Bond your group around the thousand plus islands of northern Palawan, Philippines (Linapacan area, half way between El Nido and Coron, so easy to get to by the public ferries). Most are deserted with pristine, paradise beaches. There are caves to explore, two shipwrecks to dive around, trails in the jungle to trek, mountain bike or motorcycle, excellent snorkeling in the clearest waters in the world, island hopping combined with fishing trips, camp out on deserted islands, or frolic in our very own kitesurfing nature camp, where there is a beach volleyball court, gymnastics workout station, basketball in amongst the coconut trees and tons of other things to do – more details on our services page.
I worked on putting together a teambuilding program on a rainforest reservoir in northern Malaysia, compiling teambuilding ideas which can be found in this team building folder.
Come frolic, bond, workout, or plain relax in our little paradise!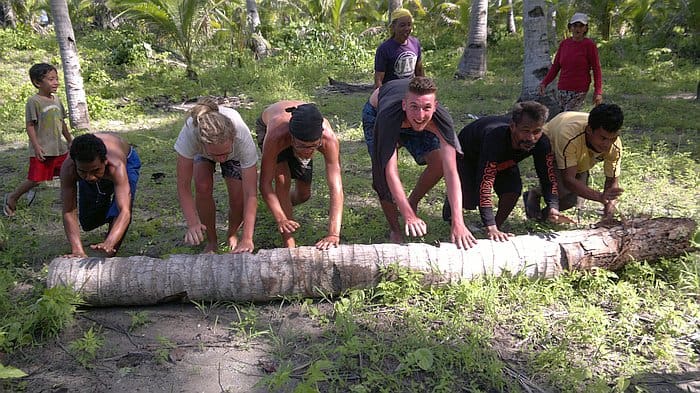 Preparing volleyball court coconut trunks for one of our projects.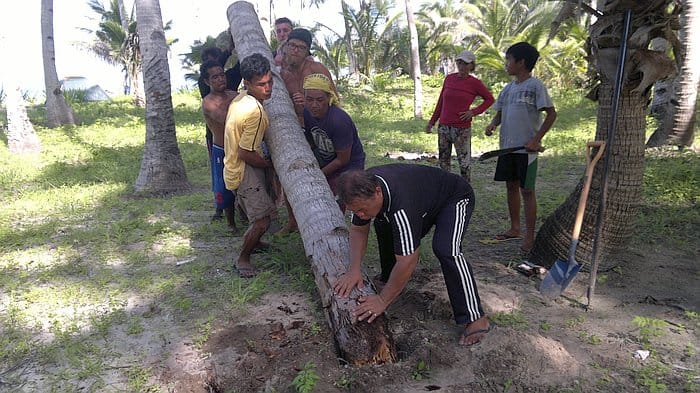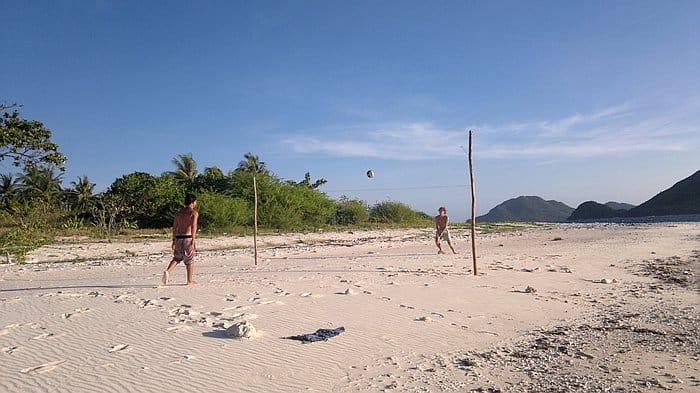 Beach volleyball on our second project.
The net has been upgraded since this photo.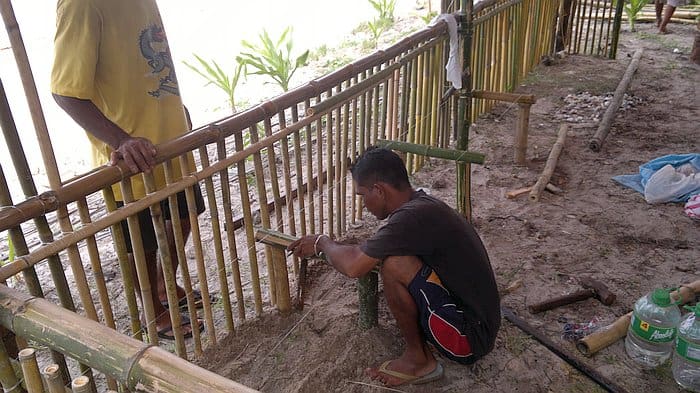 Learn how to work with bamboo and other natural materials.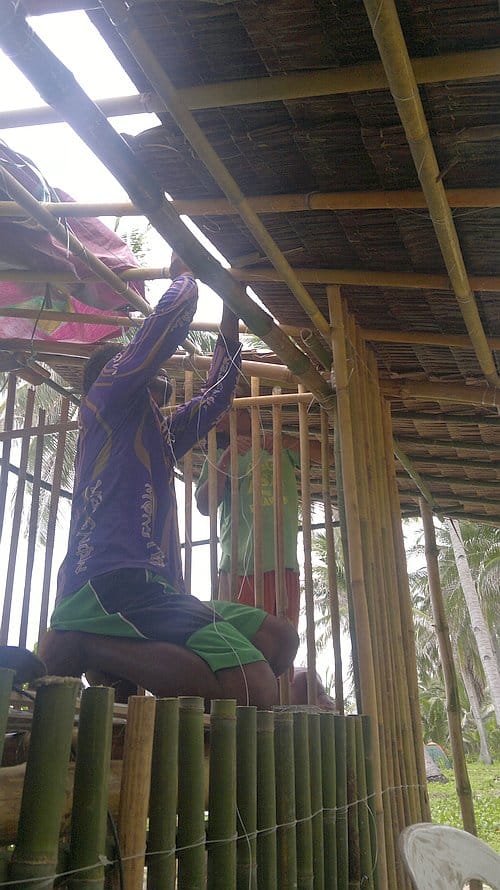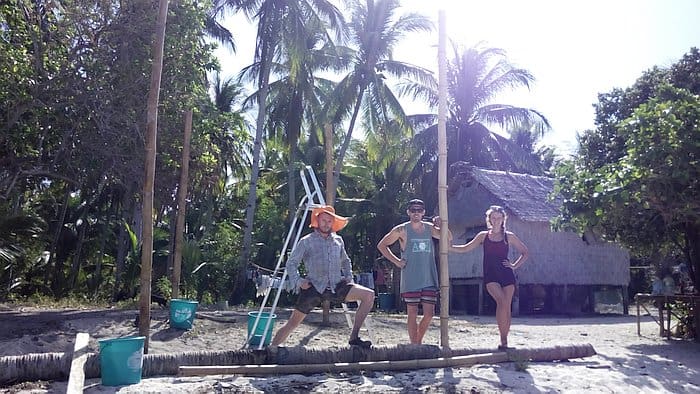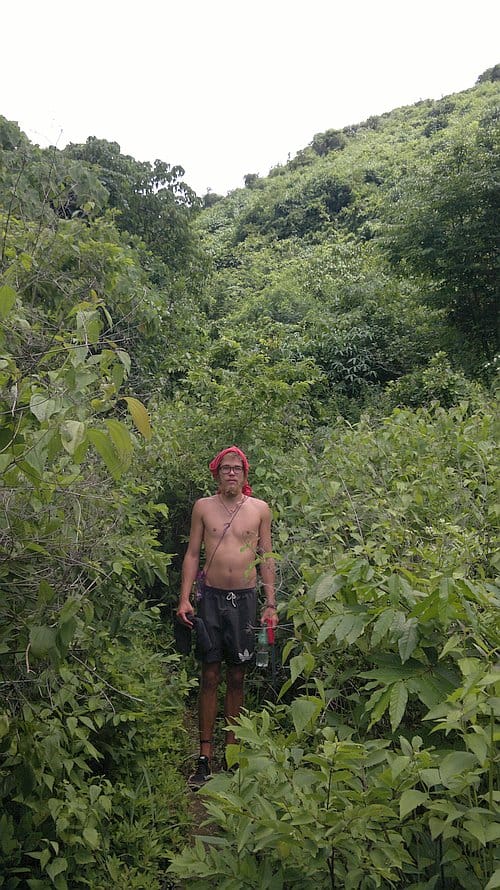 Building trails in the jungle for trekking.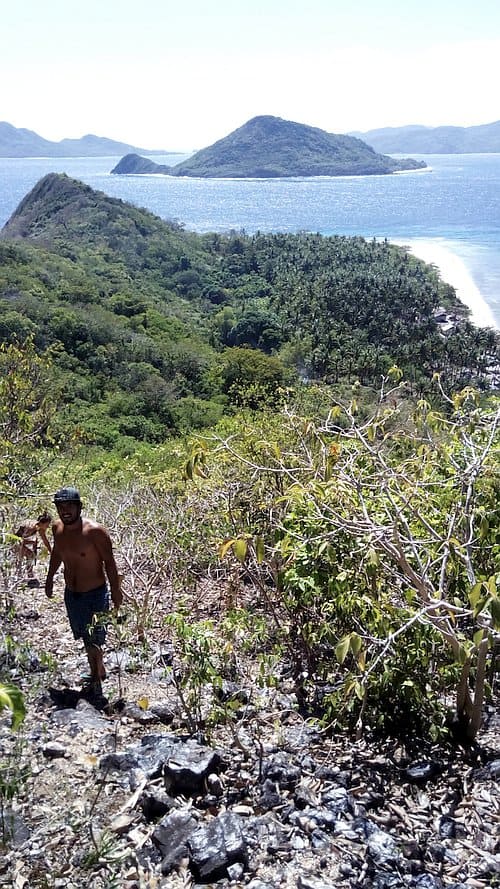 View of our island from a trail we built to the top,
our beach on the right bottom.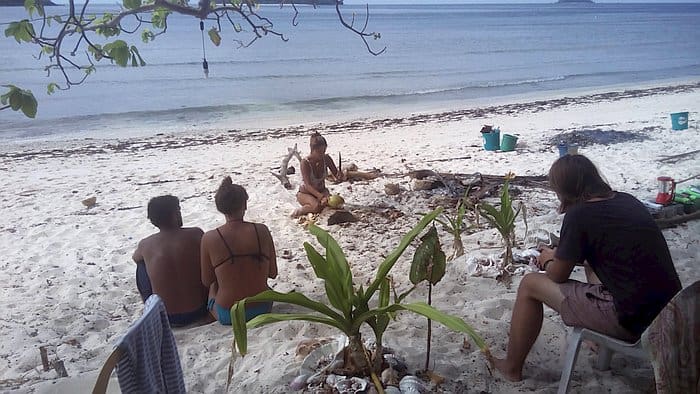 Learn how to open your own coconut.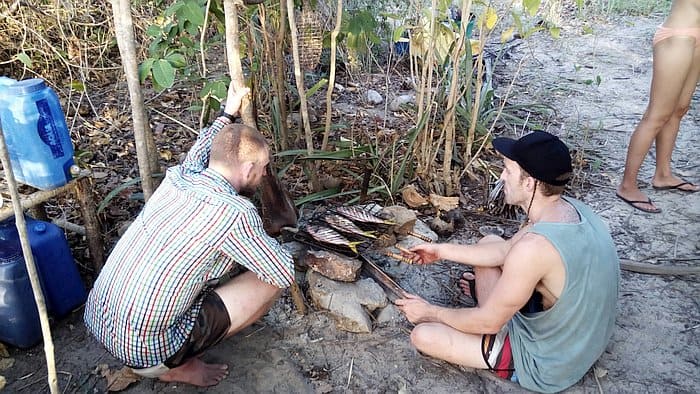 Or cook fish caught by the locals on open fire.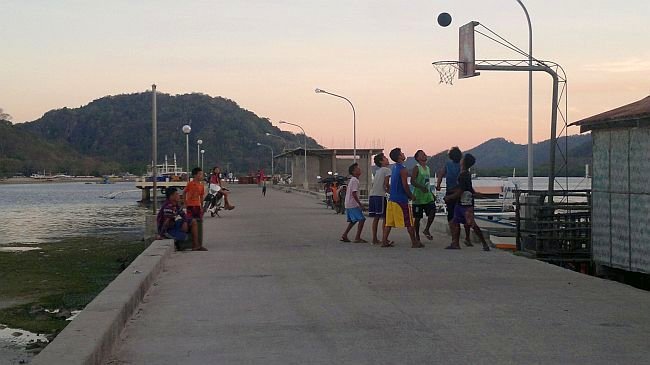 Basketball with the locals.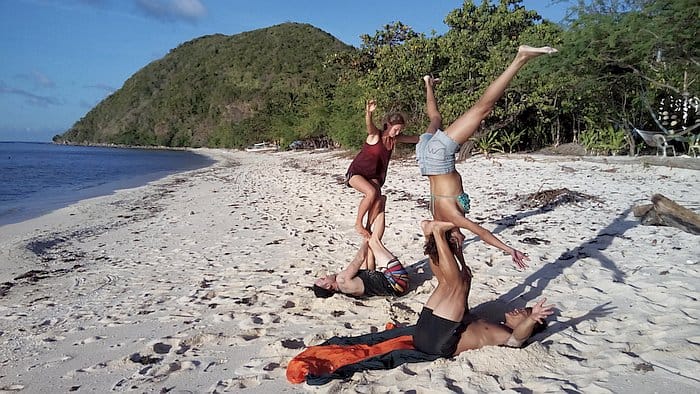 Yoga training.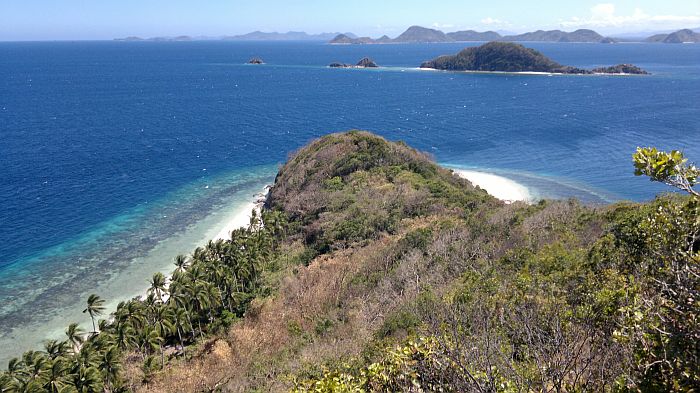 Sleep over on any of the many deserted islands in the area.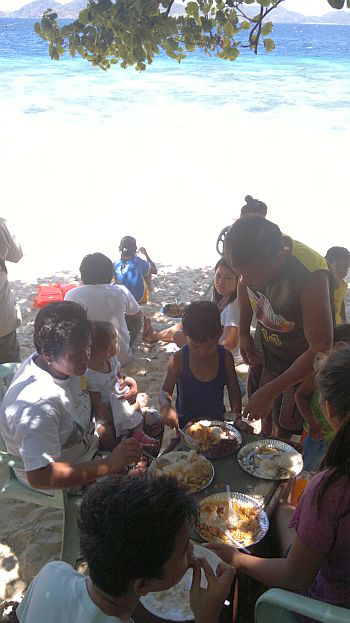 Cook and eat together…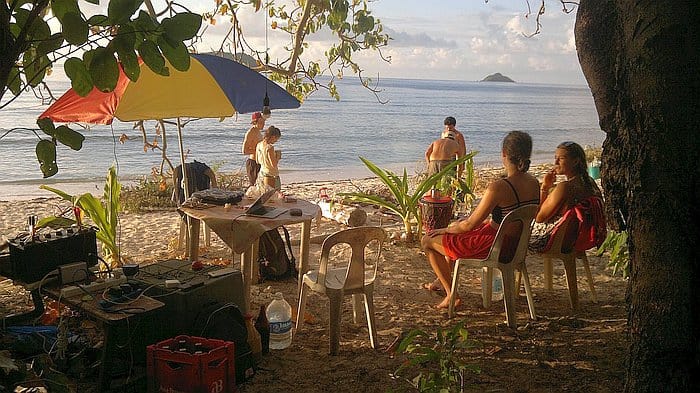 …or just hang out.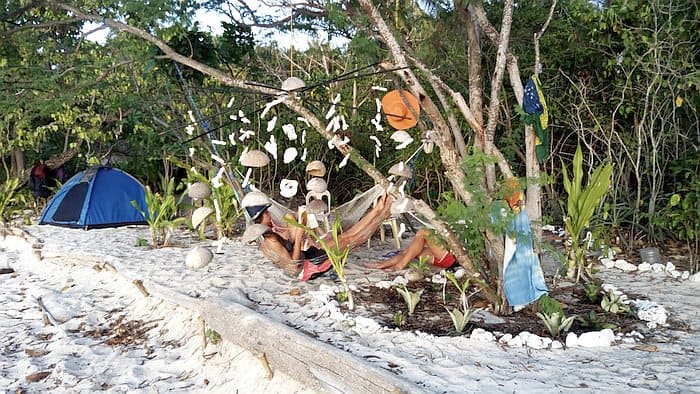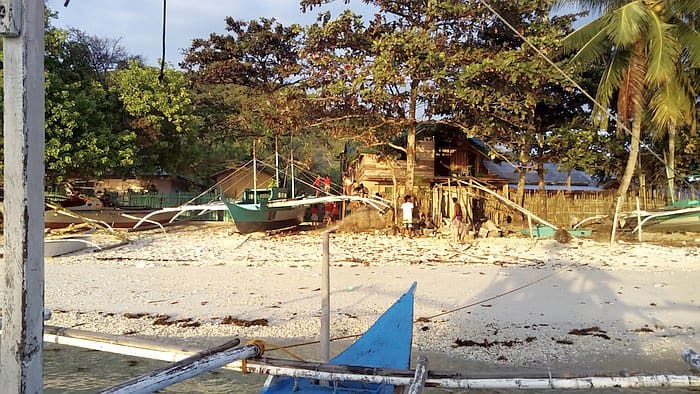 Visit rural communities.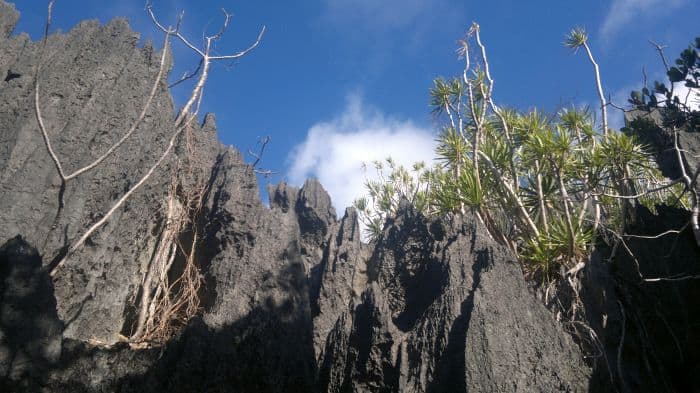 Explore cliffs and caves.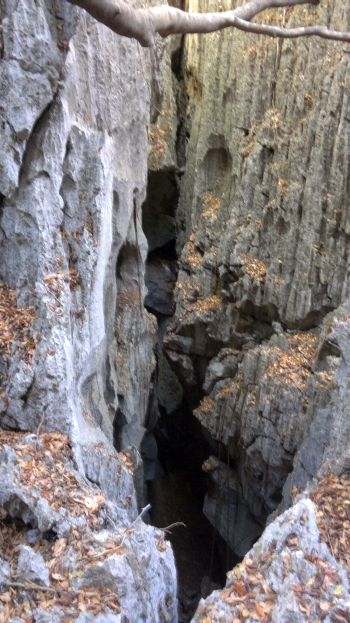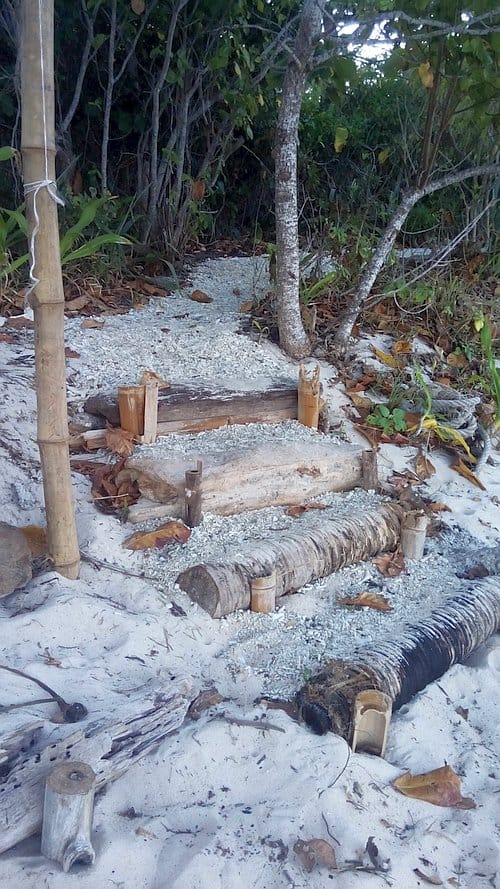 All natural environment.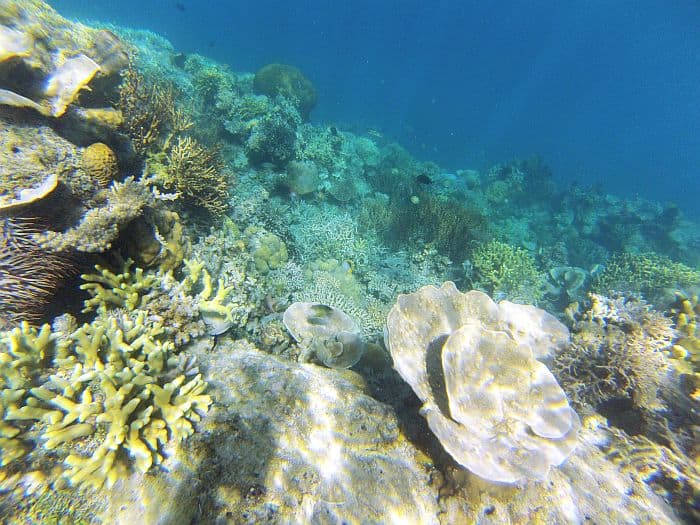 Excellent snorkeling in the clearest waters in the world.
We even have two big turtles frolicking just offshore.
A perfect environment in which to practice any number of team building exercises.
Contact us for more details.