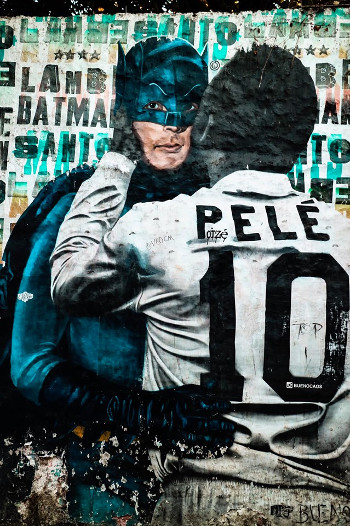 Batman's Alley: an Artful Thing to Do in Sao Paulo for free
August 5, 2019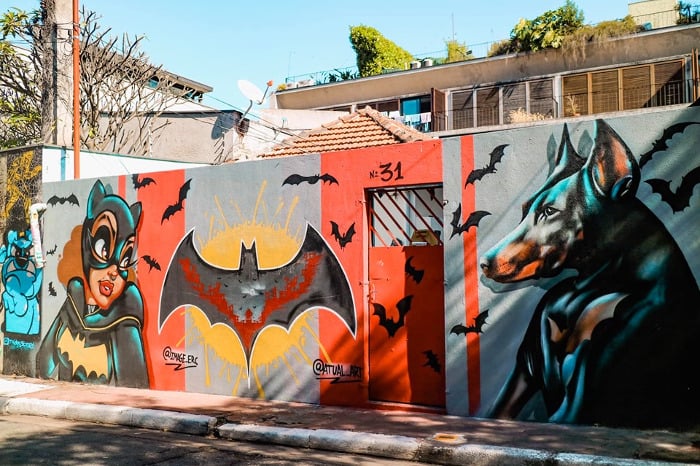 The graffiti is a heritage of the city of São Paulo. No wonder SP is recognized as one of the capitals of the street art world.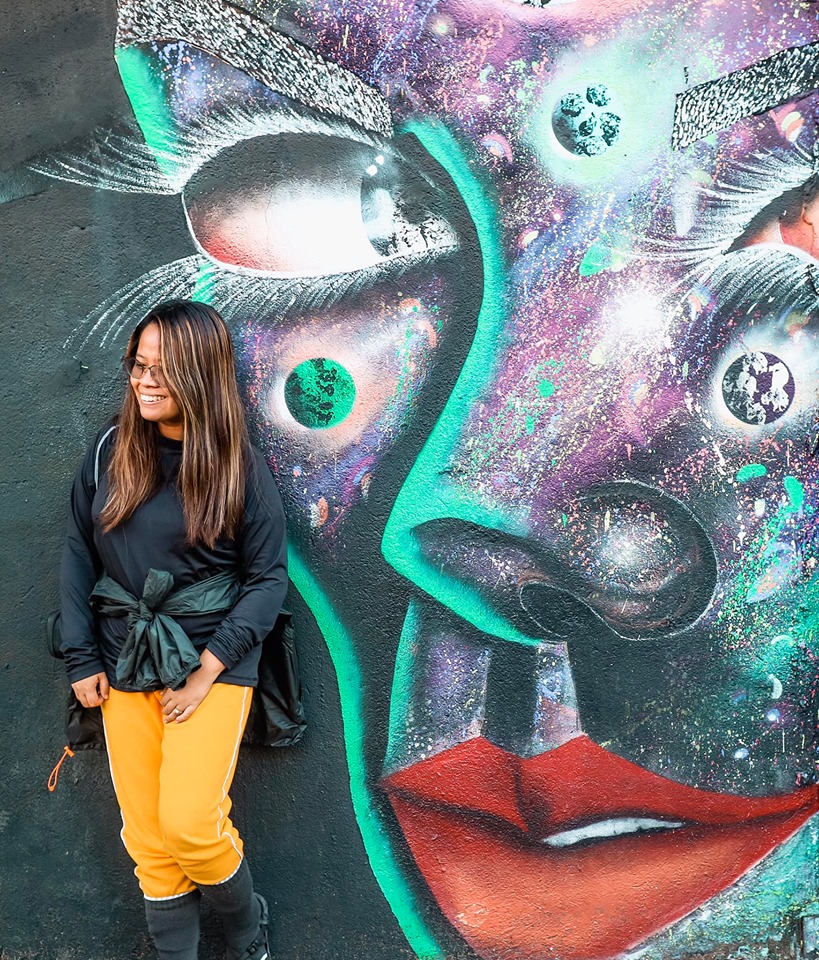 Batman Alley is the nickname for the area around Gonçalo Afonso Street and Albuquerque Medeiros Street in the Vila Madalena neighborhood of Sao Paulo. Batman's alley is one of the popular tourist destinations because of the dense concentration of graffiti that line the streets, and it is for FREE!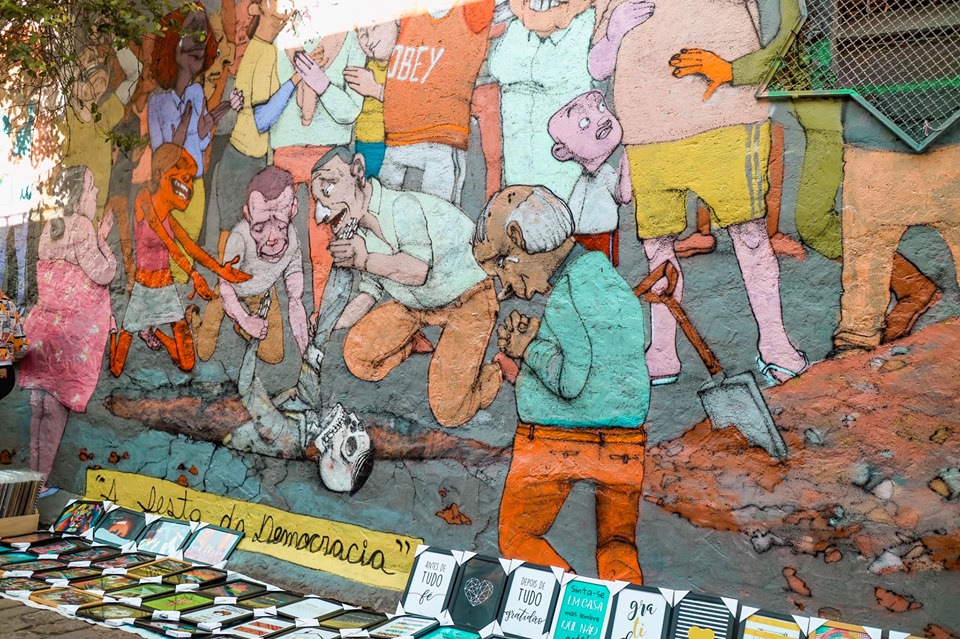 Here in Batman's Alley, the art walls are hotly contested and the artists have a code of honor among themselves: when someone wants to paint over old graffiti , they have to talk to the artist of the work. Even without official arrangement, things here are working!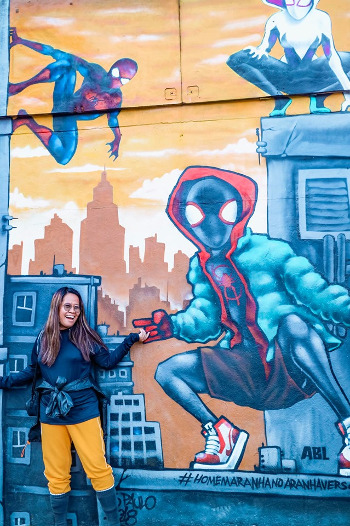 The History
The Beco do Batman has referenced São Paulo graffiti for more than three decades. Legend has it that, in the 1980s, a drawing of Batman appeared overnight on one of the alley walls. From that point on, the name stuck and Batman Alley, as it came to be known, became the canvas for pioneering artists in São Paulo urban art, such as Alex Vallauri and later the Tupinãodá Group .
This place, which was once abandoned, underwent a massive transformation with the presence of artists and walls full of art, nowadays reaching tourist attraction status.
Where is Batman Alley
Batman Alley is between Gonçalo Afonso Street and Medeiros de Albuquerque Street, in Vila Madalena, a bohemian neighborhood in the west end of São Paulo.
When to go there
Batman's alley is usually crowded during the weekends, but you will also find plenty of movement there from Monday to Friday. Becoming more and more famous, it is common to see a huge amount of foreigners walking there. We went there on Monday but we were surprised that we saw many people. Most probably locals who were just having a break from school and work.
How to get there
The station Fradique Coutinho on the yellow line is the nearest subway station to Batman Alley (1.5 km). Vila Madalena Station, green subway line, is 1.7 km away from Batman Alley.
Or you can get an Uber. It is way cheaper than getting a taxi. Just type "Beco de Batman" in the "where to go" section.
Meet the artists behind the Batman Alley murals
If you have been there, you will see lots of art works by different artists. When we went there, we did not have a chance to meet the artists in person, but I did my research about them. I am such a curious cat, eh?
Miss Van and Ciro Schu
The collaboration between the French artist Miss Van and the paulistano Ciro Schu , who is surviving here.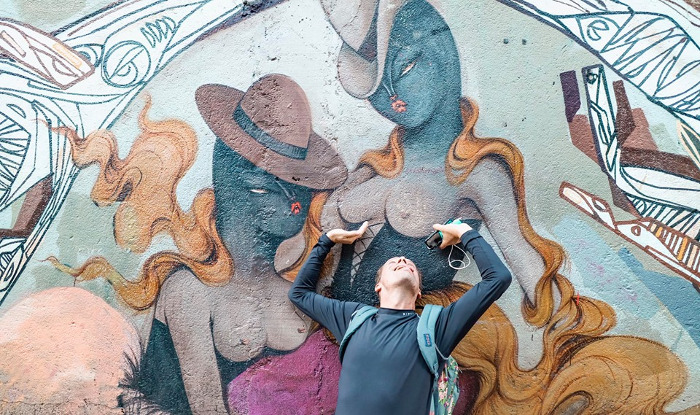 Miss Van is one of the big names world street art, and her work has already won some awards among art galleries. 
Bueno Chaos
Another news at Batman's Alley. Wow! Who does not know Pele Kisser of Bueno Chaos!
Luis Bueno worked as a designer and illustrator and began his experiments on the streets of São Paulo in 2007.
He uses lick-lick as his main language and spreads his characters across the street walls of Sao Paulo. I love this Bueno series because I find it both critical and high-spirited. It's the kind of humor you like. Impossible not to smile upon seeing such a kiss!
See? You had seen Pelé kisser so many times around the city, but I bet you didn't know his 'father' name, right ?! Living and learning…
Speto
Speto is the guy, right ?! I don't even need to explain.
He is one of the big names in Brazilian street art, recognized worldwide, and active since the 80's!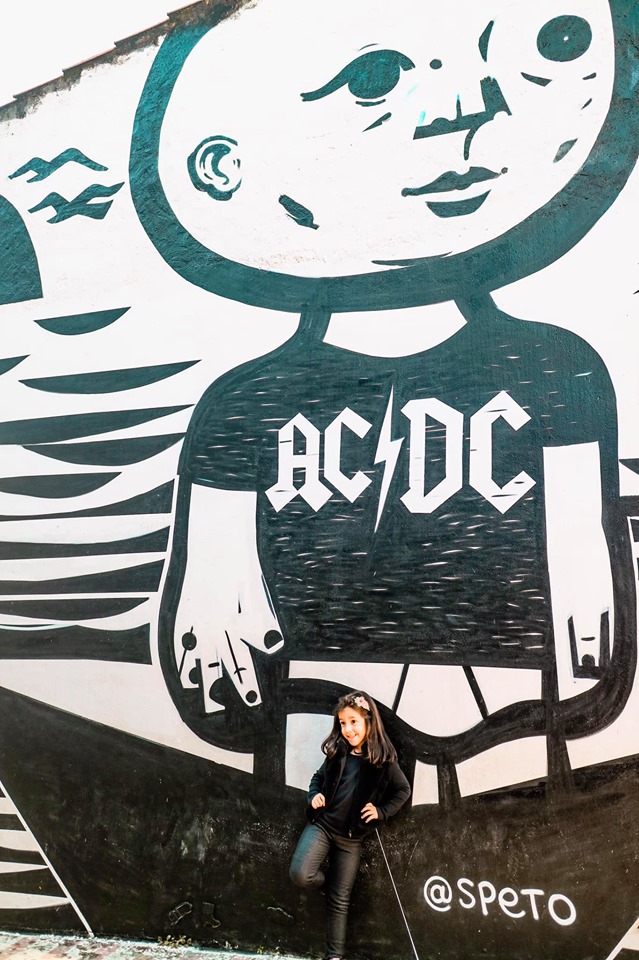 His works are unique and resemble woodcuts inspired by cordel designs.
Speto lives very close to Batman's Alley, and he and his figures are in a way the guardians of this place.
This is a super important, brand new mural, and you can't help but take a picture of it, or with it in the background.
If you are visiting Philippines and want to experience pristine tropical islands, Palawan is the PERFECT place for you. To get here, you can join or book one of our private custom Palawan boat tours between El Nido and Coron, or a local Coron tour. Tons of paradise beach islands to see along the way, excellent snorkeling in crystal clear waters, caves to explore, Spanish fortress and much more. Completely off the beaten path!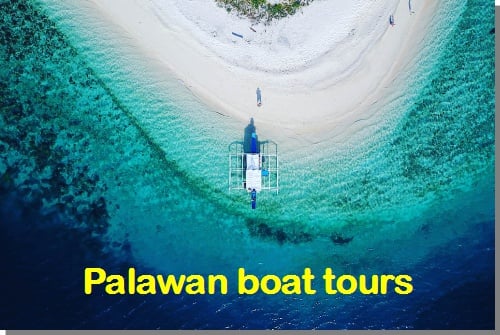 Experience the thrill of island hopping in the Philippines


You May Also Like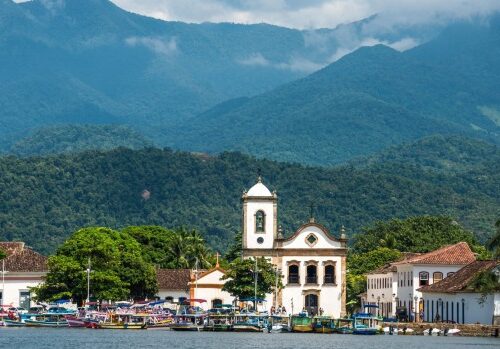 August 7, 2019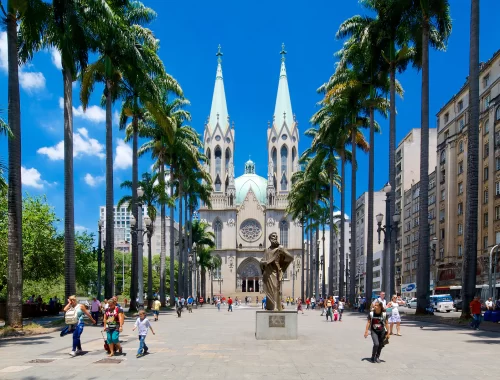 July 10, 2019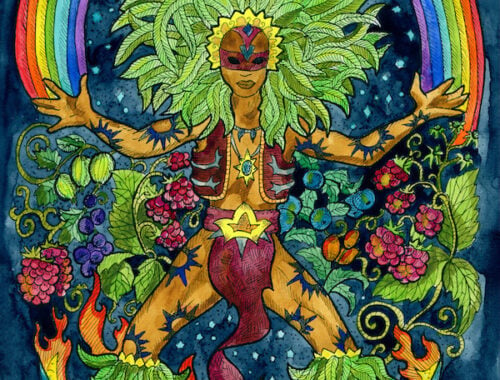 July 17, 2019