Calauit Safari Park Coron- One of a Kind Experience
June 13, 2019
Why you SHOULD NOT MISS going to Calauit Safari Park? It was one of a kind experience. We love the part when we fed the giraffes with leaves. I was afraid for first few minutes that they might bite my hands but they are so harmless. My heart is full knowing that animals here are free to roam around the island and are well taken care of.
Calauit Safari Park covers 3,760 hectares. Formerly known as Calauit Game Preserve and Wildlife Sanctuary, the park was established on August 21, 1976 by Presidential Proclamation 1578 issued by President Ferdinand Marcos. It is known for its wildlife sanctuary with a substantial population of African animals, including giraffes, zebras, and antelopes, as well as local fauna that all roam freely in a game reserve created in the 1970s.
If you are visiting Coron, you will encounter places offering so many kinds of tours. Mostly people who only have limited time, do the island hopping tours but for those who has a lot of time and who had enough of snorkeling and getting their tan on the beach or just want to have a break from salt water, something peculiar like seeing some free-ranged animals is a must do.
Giraffes making funny faces
Doing Calauit Safari tour is quite expensive if you are booking through a travel agent. We find it costly so before cashing out a lot of peso for this tour, I decided to read the reviews about it online. My husband recommended to me to read its reviews on TripAdvisor but negative reviews overlap positive ones.
However, despite of negative reviews and for the love of animals and feeling sick of snorkeling almost everyday for two weeks, we gave it a shot. It did not disappoint us.
What To Expect
Zebras and a giraffe jutst roaming freely in the wild
Coron's very own African savannah has opened its doors for you to explore! This day tour will take you to Calauit safari and see a myriad of exotic and local animals. The Calauit Game Refuge and Wildlife Sanctuary will get you the chance to see giraffes, gazelles and zebras, even brown deer just like in Africa. Along with these beautiful exotic animals, you'll see unusual local fauna, such as the Calamian deer, estuarine crocodile, the Palawan bearcat and the Palawan spiny anteater. You will even get the opportunity to help the park rangers feed the giraffes for roughly 10 minutes which is the time given to each group, allowing you to get a much more personal experience.
A selfie from a feeling full giraff after that massive lunch buffet of leaves

Trying so hard not to scare the giraffe

Do not be afraid – they don't bite

Look how comfortable he looks

Sleepy civet cat

Python snake looking full of what it had during lunch which was 2 chickens

Porcupine trying to hide

This skin of the tree locally know as Panato looks like the same pattern of a camouflage uniform for armies

A zebra thinking he had some competition from the printed image on the shuttle bus service
Take that chance to photograph zebras as they're timidly walking in their enclosures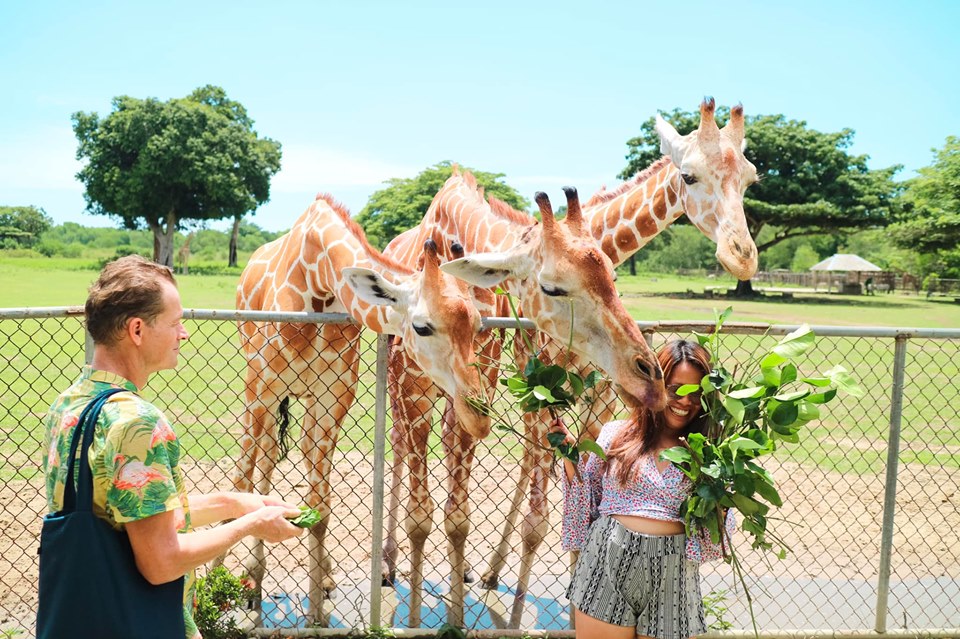 How to get here:
From Manila, fly to Busuanga airport. If your hotel is in Coron, you can take a van/shuttle to Coron town. Here, there are several options available. You may join a group tour offered by travel agencies, normally around P2500-3000 per head. If you're a big group, you may charter a private boat to Calauit (which can also take you to other gorgeous islands including Black Island) for P9300 for 1-4 pax or P10,400 for 5-8 pax.
Calauit Entrance Fee: P200 for Filipinos, P400 for foreigners
Use of land rover: P1000 (divided by how many you are in the group)
Itinerary:
6:30am hotel pick up
Calauit Wildlife Sanctuary
12:00pm picnic lunch
1:00pm boat ride to Black Island
5:00pm hotel drop off
Additional Information:
Hotel transfers are only limited to Coron town
Child ticket: Age 3-5
Children below aged 2 is free of charge
Rates for guests with Foreign passports vary from Filipino passport holders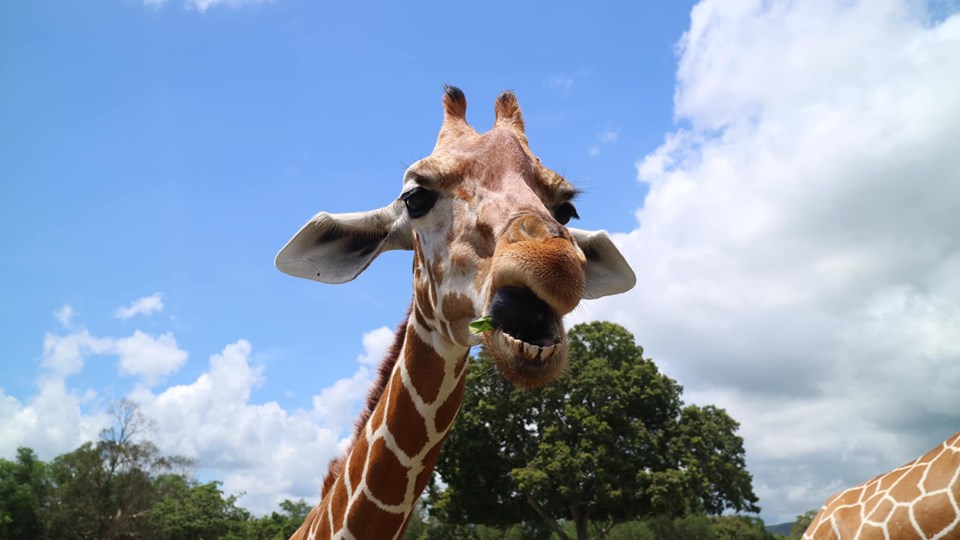 Ignore the negative reviews you read online, book a tour with islandhoppinginthephilippines.com for only 2,000pesos/pax which is already cheap. It includes breakfast, lunch, entrance fees, licensed tour guide and van transfer. You would love it like we did!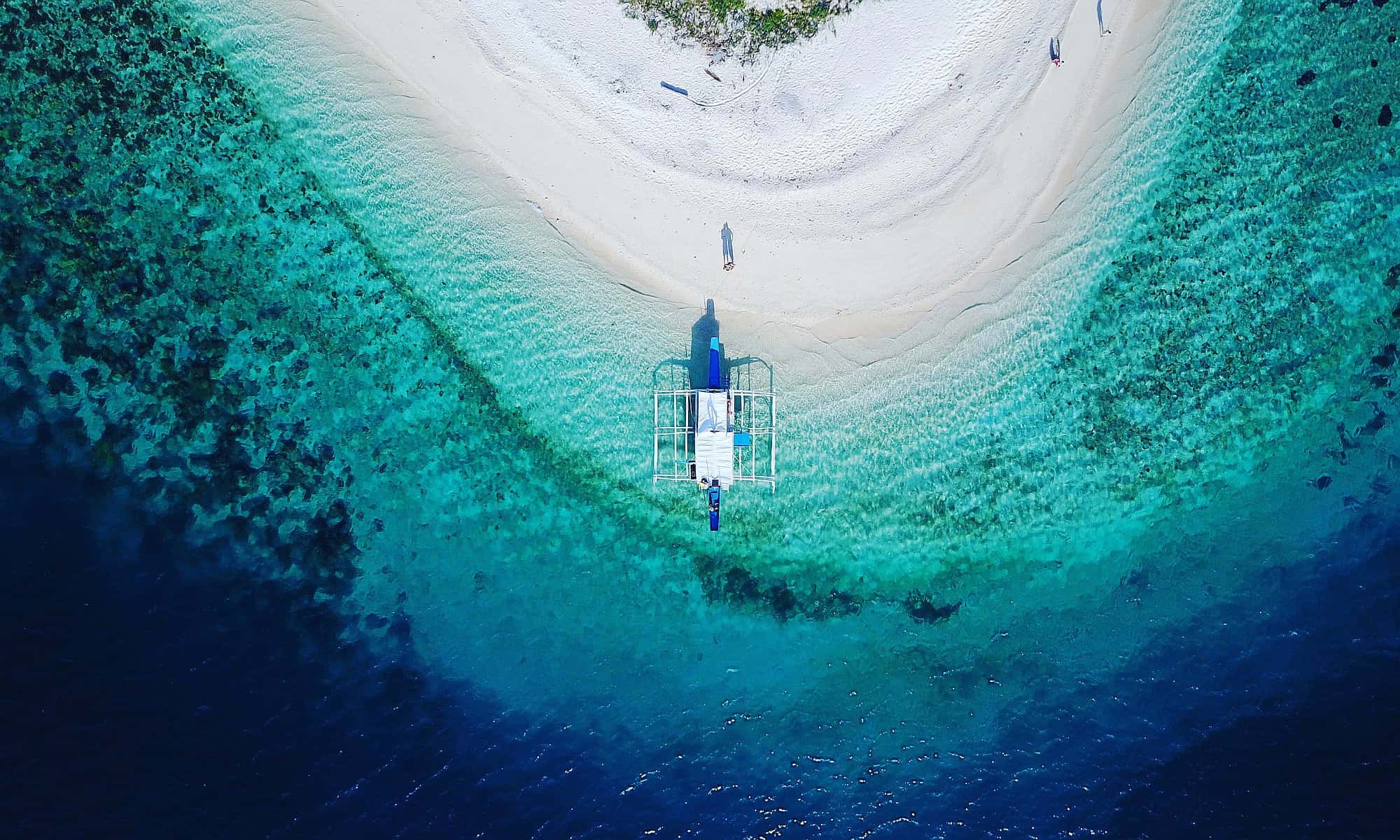 Come join us on one of our paradise boat tours in the Philippines!