How To Travel Cheaply
May 28, 2019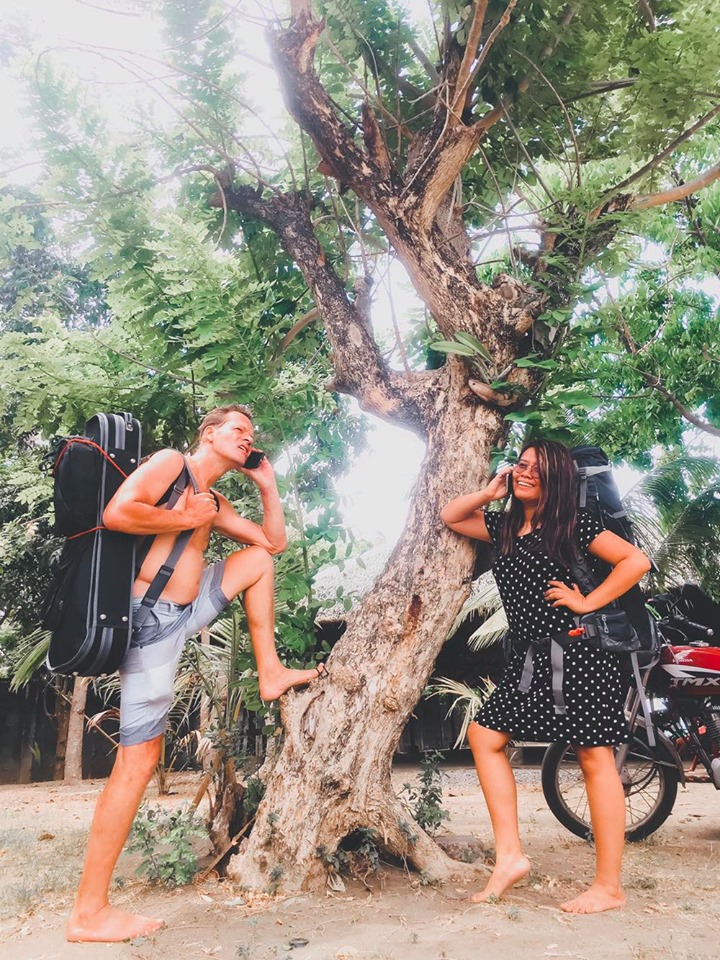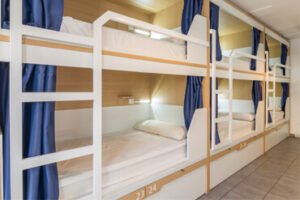 LIVING THE DREAM… It is the "dream" to travel continuously without having to worry you only have a week of vacation, or you are one of those people who wait for the long weekend just to have a holiday on a deserted island or even trying to pretend you are sick just to use your sick leave credits. Many of them said that it is EXPENSIVE TO TRAVEL, that you have to be rich or have a corporate job. Maybe it is partly true if you desire to travel luxuriously, but I will tell you some secrets on HOW TO TRAVEL CHEAPLY.
If you have been travelling and have stayed at hostels, you will hear a lot of stories about backpackers who gave up their job to explore the world and now, I can say that as well. I am a registered nurse by profession, worked my ass off for around 3 years in a hospital, nursing home and in a construction company. I started travelling solo about 3 years ago and I just fell in love with it. It is like "love at first sight". Moreover, it is more like a drug, very very addicting – you just can't get enough.
As a result, I decided to live a nomadic life and travel the world with my husband, Karel Kosman, whom I met through a CouchSurfing event. We both work online because, in this way, we can be flexible; thus it is easy for us to work anywhere in the world with our laptops.
So here's some tips on how to travel cheaply: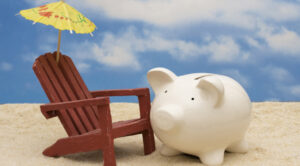 1. Choosing accommodation
You will be able to save A LOT OF MONEY if you stay in dorm rooms rather than hotels. Checkout hostelworld.com for hostels all over the world. But you can also have a private room in a hostel for a cheaper price than hotels. If you are staying in a dorm room with a bunch of strangers and are afraid to lose your valuables, hostels often provide lockers for that. Another advantage of staying in a hostel is you will get to meet a lot of people from all over the world. You can exchange travel experiences and advice. Also, you can organize tours together. In that way you will share costs, making them more affordable.
You can also try CouchSurfing for free, but I tell you, it is not for everyone.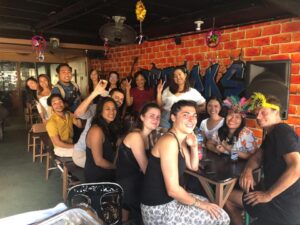 Couchsurfers we met on the event we created during Dinagyang Festival
Couchsurfing sites allow you to find a person at your destination who has a spare room, or at least a couch for you to sleep on, and all for free but please be respectful. In exchange of their kindness, you can cook a simple meal or a specialty of your country. You can also help in doing some household chores, buy some food and leave some souvenir as a "thank you".
The great thing about it, aside from that magic "free" word, is that you may get lucky and have an on-the-ground-guide to your new city. You may even make a great friend.
Strangers became friends going on a city tour


The downside is, of course, that you're bunking with a stranger. If you've only ever stayed in hotels, this might be too far beyond your comfort zone — but for many people, it's an excellent option.
My theory is that the type of person who is willing to take a chance staying on a stranger's couch is the same that takes a chance to let a stranger stay on their couch; adventurers at heart, birds of the same feather and besides, you can study their profile to get a very good idea what they are like, including all their references. I have had very few bad experiences, but always study everyone carefully before committing for your own safety as well. 
2. Planning a trip in advance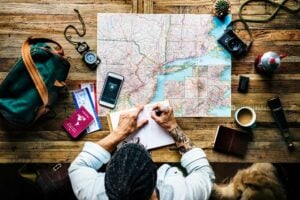 There are a few things you should know about planning a trip, which can be a tough process, but worth it! If you want the cheapest way to travel, you have to plan.
Timing is everything. You want to go to Boracay in December when holiday vacation is at its height, and the weather is guaranteed to be beautiful? Great. So does everyone else — and the cost reflects that. It is better to visit touristy place during off season, in which case, fewer crowds, lower prices, and — bonus — more time with locals, rather than jammed in with honeymooners from Europe or with some Asians who love to take gazillions of selfies.
3. Be Flexible
Supply and demand determine the cost. Sure, there's a flight that leaves at the perfect time and arrives at the perfect time. But guess what? Everyone wants to be on that flight, including business travelers who can bill it to their company. Consider alternative airports or booking several flights one at a time. Flying into a more distant airport can sometimes be significantly less expensive. For example, you can checkout cheap flights and layovers using CheapOair
If you can travel at a slightly less convenient time, or leave on a less convenient date, you can often get a much better price.
Consider Multiple Forms of Transportation. You can checkout Rome2rio. How does it work? Rome2rio searches any city, town, landmark, attraction or address across the globe with thousands of multi-modal routes to easily get you from A to B.

Or take it a step further and land somewhere completely different from your ultimate destination. Often, flights into a  city can be significantly less expensive than flights to more distant locations, and just because you deplane there doesn't mean you have to stay there.
Trains from London leave every few minutes, for example — and sometimes can be significantly cheaper than flights. If you're traveling light (bonus hint: travel light , and don't mind having to take in the incredible beauty of a train ride with beautiful scenery (too…much…pretty…), you may be able to save by taking a train the rest of the way.
4. Learn how and where to eat on your trip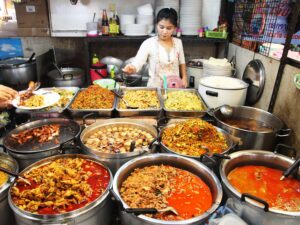 Cheap exotic street food in Bangkok, Thailand


We travel to try new exotic food, right? I love trying new food, but I know that it can be wallet-emptying most of the times. The excitement you get when you visit a new country, and while walking you drool from the aroma of delicious food being cooked. Most places of any size will have their street food unique to the area, that you can grab for a few dollars or less.
My husband has a little trick of using light bowls, possibly Tupperware, that can be stacked into each other to conserve space, put into backpack and stuffed with clothes so it takes up practically no space. Then you can go to the market and make yourself a big healthy salad, just buy a small bottle of olive oil and vinegar, some spices. It is not healthy to eat in restaurants all the time. 
Splurge at Lunch, Save at Dinner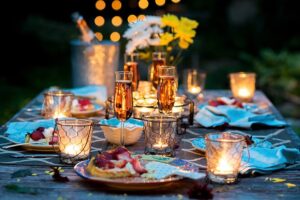 So, fine, a corn dog on the street is a good thing, but you also want to see the fancy side of the city. However, dinner at many of these places is simply off the charts expensive, and we're traveling on the cheap. So eat lunch at the fancy place, and dinner at the local, cheaper place.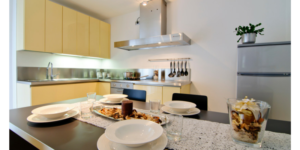 If you have a place with a kitchen, it's a lot of fun to choose your items at a farmer's market and turn them into a meal at home. You'll almost certainly find something you've never seen before, and market vendors love to give you ideas on how to prepare their wares if you know even just a few words of the local language. If you are visiting a foreign country that does not speak English, an offline translator/dictionary would come in handy.
I am a breakfast person, so having a kitchen is a big plus. Cooking rice and eggs at your place will save you a huge amount of money than having a continental or Filipino breakfast in some restaurants which are twice the price.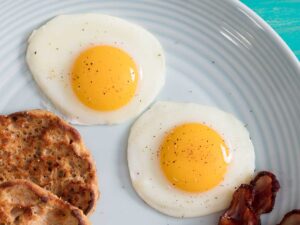 If you are a "beer person" like my husband, it is cheaper to buy beers in a convenient store than in bars. You can later in the evening go to a bar and have a few beers only.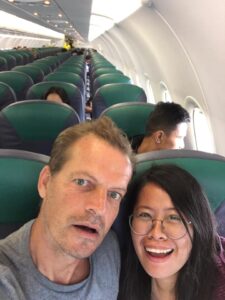 Traveling is one of the best things you can do for yourself and the world.  As travel guru Rick Steves says, "Travel is a force for peace." It changes the way you see the world and the people in it and it can change the way they see you too.
You can spend your money on expensive clothes and cars and gadgets, but you won't remember those things in ten years, never mind still own them.
When you look back on your life, it's the experiences that you will remember fondly, not the things you bought. By following these simple tips, you can expand your outlook on the world while not emptying your wallet.
So far we have been exploring Palawan, ranked to have the clearest water 3rd time in a row, with islandhoppinginthephilippines.com.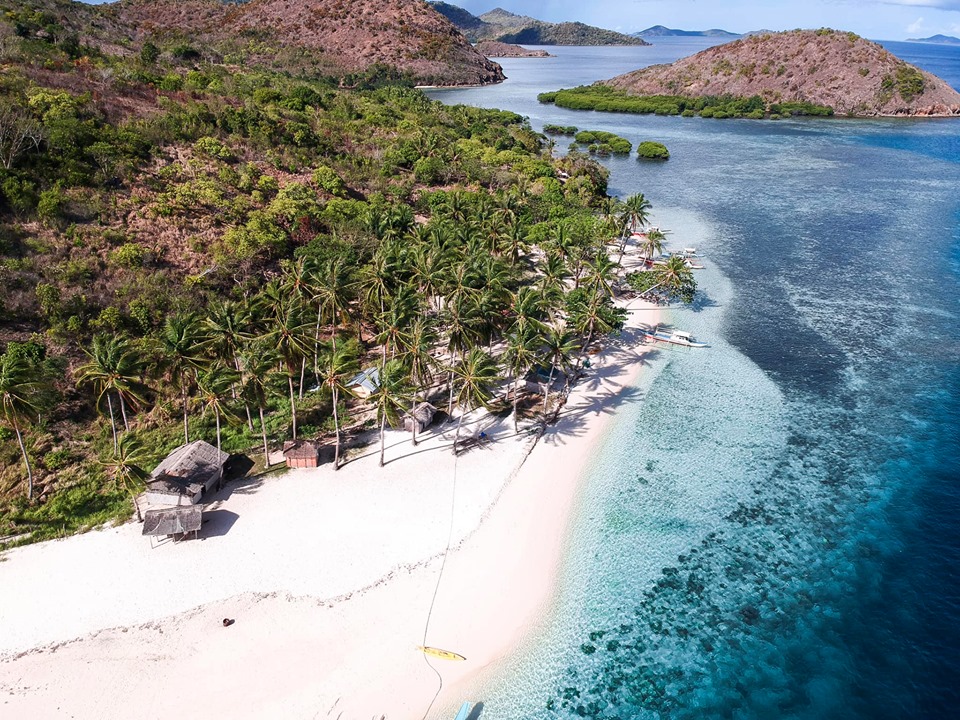 Drone shot of Araw Beach, Linapacan
They specialize in custom, private, multi-day boat tours between El Nido and Coron, just around Coron, and tour packages in other parts of the country. Affordable expeditions for couples, families and groups for as little as 900 pesos or $20 per person per day for a five day tour.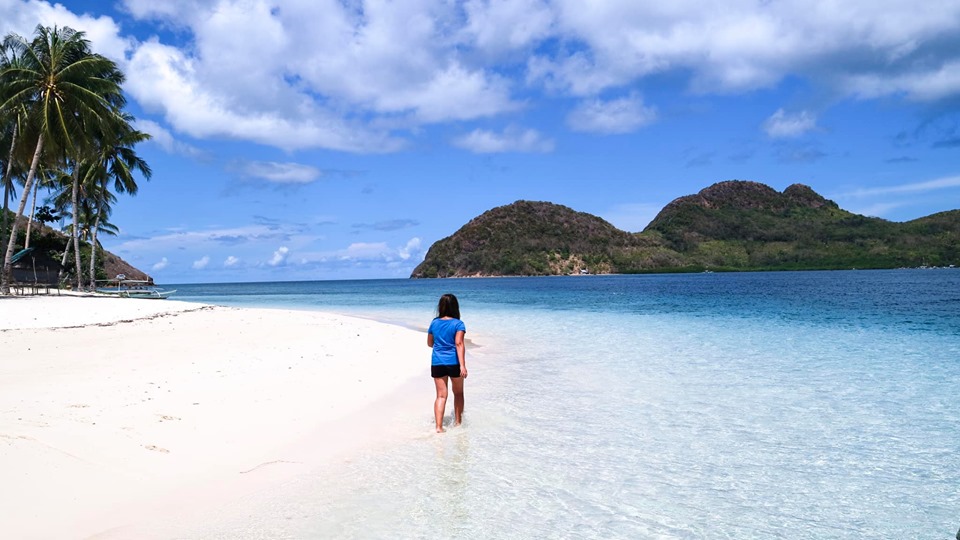 Get mesmerized on how clear the water is in Linapacan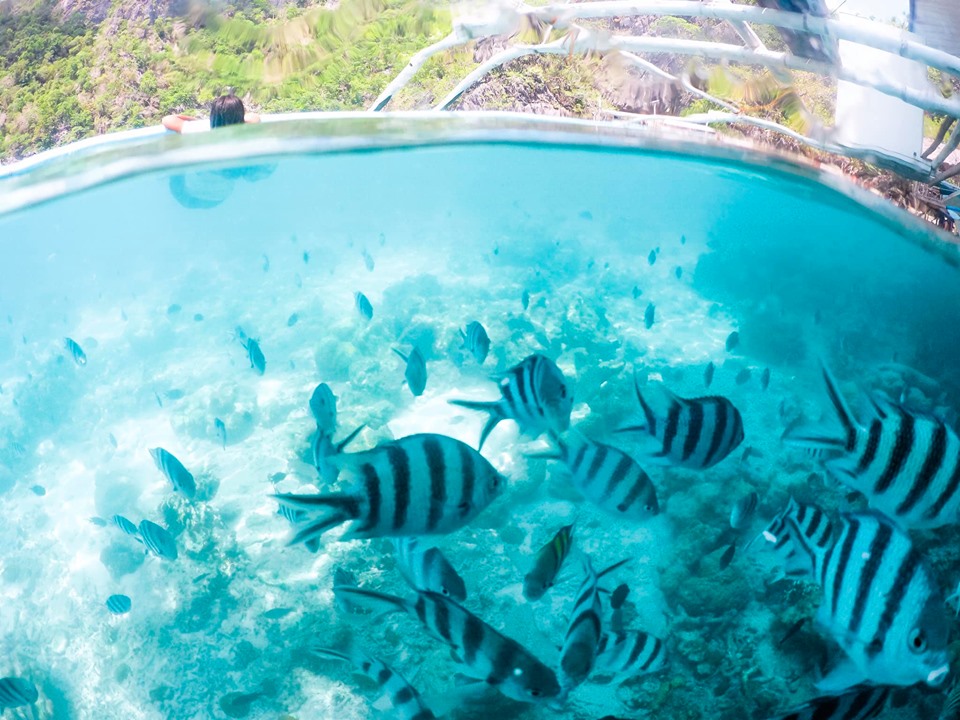 Snorkeling in Skeleton ship wreck, Coron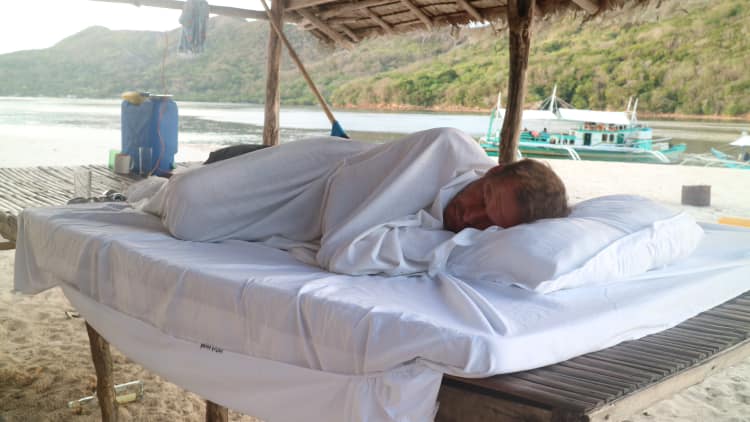 5-million dollar star hotel right on the beach in Linapacan


Snorkel in the clearest waters in the world, explore caves, an old Spanish fortress, cliff diving into the ocean, swim with turtles, walk through jungle trails and experience the warm hospitality of rural Filipinos.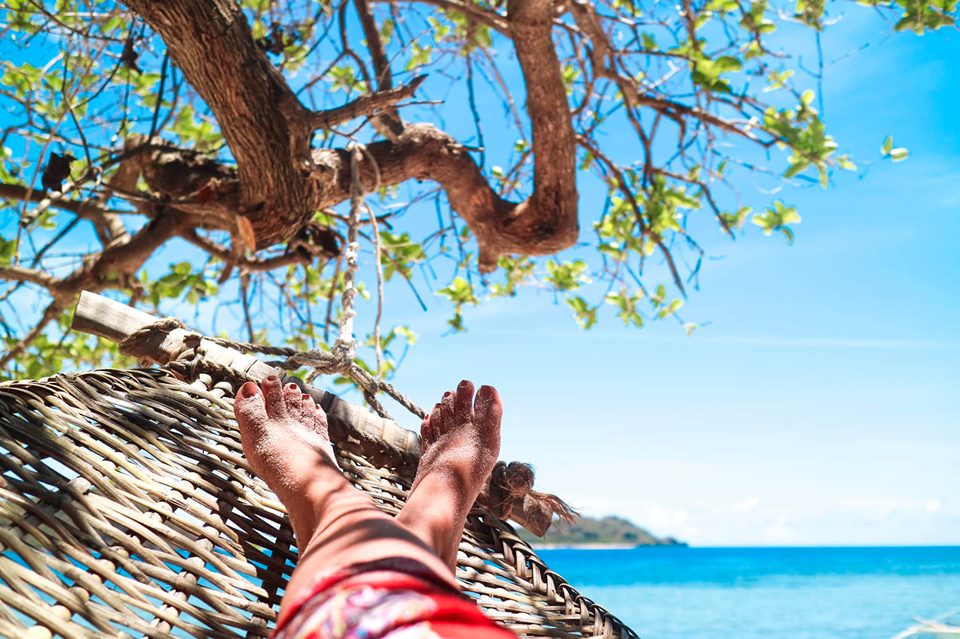 Chilling on a hammock in Dimancal island, Linapacan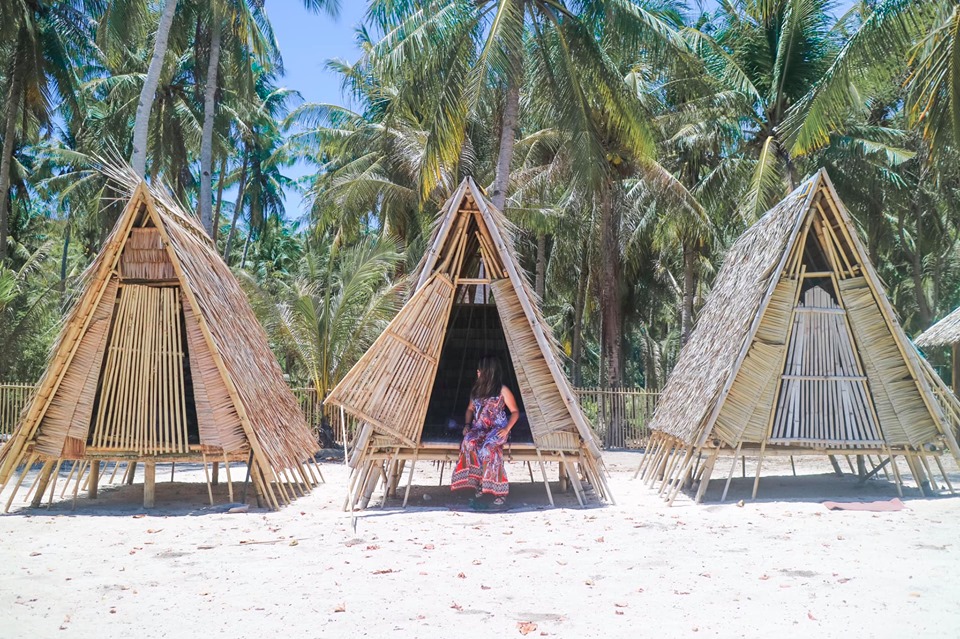 Cheap cute little huts as accommodation in Dimancal island

In July, we will be going to our first big venture, SOUTH AMERICA!!! We are very excited. We do not own a house but wherever we bring our bags, we call it our "home".