Do your multiday expedition tours between El Nido and Coron include sites around El Nido and Coron?
Because the distance is very far by boat to the other side of the peninsula where the small, beautiful islands start, because the waves can get rough in the open ocean there and it is a quick and scenic one hour private van ride to Sibaltan, the multiday expedition tours between El Nido and Coron do not include any sites around El Nido.
For which reason we offer single day private boat tours around El Nido. 
For the sites around Coron: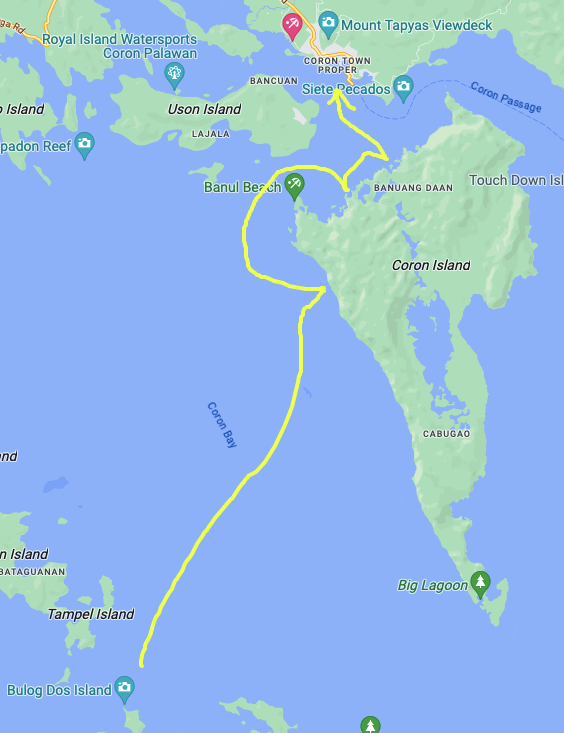 if starting from Coron, we can take you to the following sites:
Skeleton Shipwreck
Kayangan Lake
Twin Lagoons
Barracuda Lake
Malcapuya Island
Banana Island
Bulog Dos
These are on the way down south, but if coming in the opposite direction (from El Nido), we cannot take you to the very popular Kayangan Lake and Twin Lagoons, because the tickets to those must be purchased in Coron Town the same day, as a measure of traffic control.
Those and the rest of the Coron sites can be visited as part of the private Coron-only tours that we organize.