Landing in El Nido, Philippines
January 16, 2015
Finished exploring Malaysia and Indonesia for a while, too hard to find beers and too expensive, so decided will try Christian Asia for a while, head to the Philippines.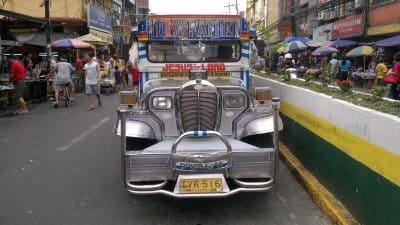 Was an American colony, everyone speaks good English, beer cheap and everywhere. Above is a local mini bus, everywhere in Manila, the nation's capital.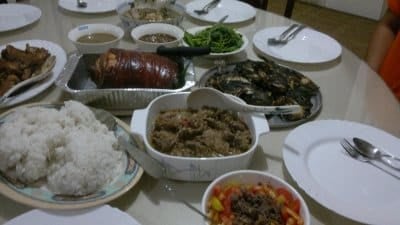 But first for some good ol' Filipino hospitality. Several of us couchsurfers were visiting a family in a village north of Manila and they cooked us up a major storm, as if it was Christmas.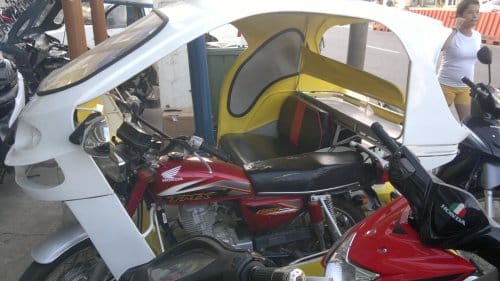 Now on Palawan island, one of the nicest they say. The local taxis drive this tricycle. Gave me the idea that it would be the ideal purchase to explore the more than 7,000 islands in the country.
Spent a night in Peurto Princesa, the island's largest town and main airport (half the price it is to fly into El Nido, my destination – can see some pics at my upcoming 50th birthday party event). First stop was Tapik Beach Park Guest House east of El Nido.
Made from seashells and sitting loosely on a table next to some sun chairs.
Couldn't get a mobile signal for internet, and electricity only during limited hours, so went to the neighbouring village to rent a room for $4.5 a night, 22 cents an hour for solar power during the day (free electricity from 6-10pm), highspeed internet on phone, wooohooo!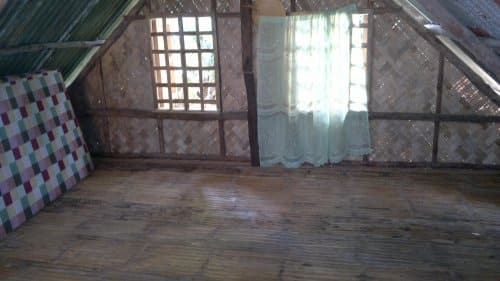 This room is above mine and can have mattresses for up to four people, $4.5 a night each.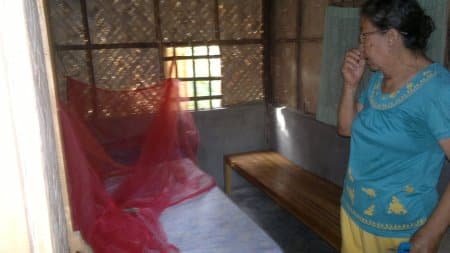 Single room next to mine, same price.
Cooking using coconut shells and sticks for fuel.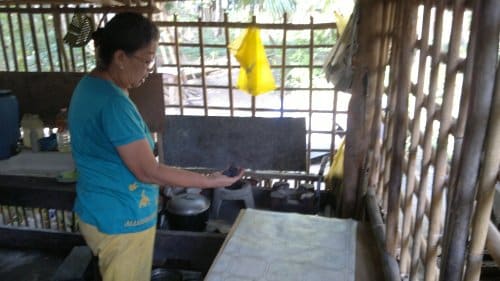 Or can use charcoal too, if you like.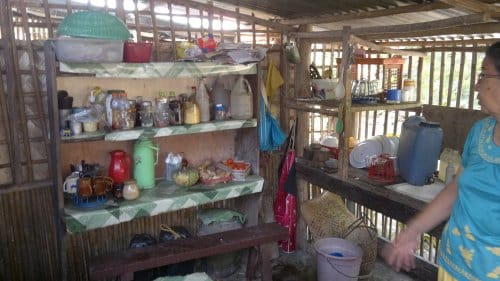 Well stocked kitchen.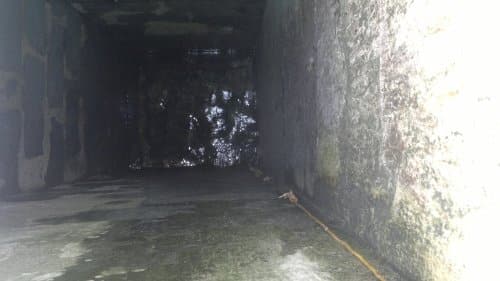 A well in case the water supply runs dry.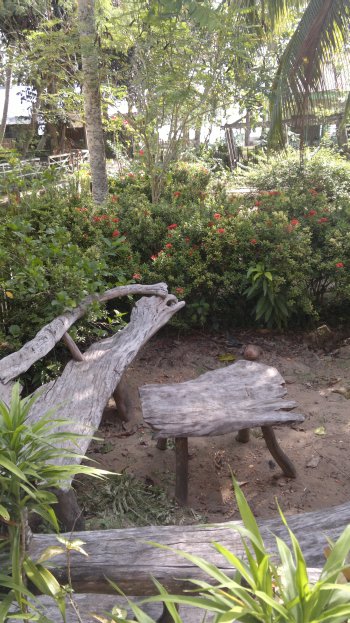 Seating in the garden.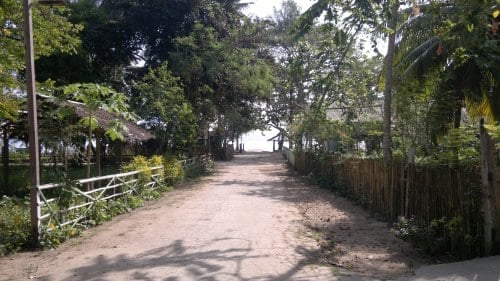 View of the ocean next to the entrance.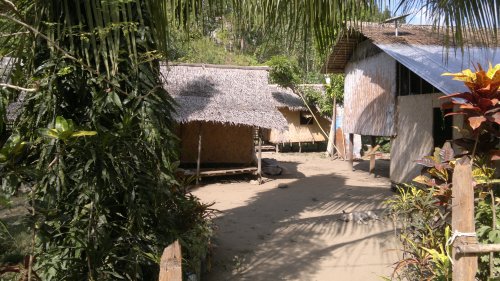 Decided to go for a stroll through the village.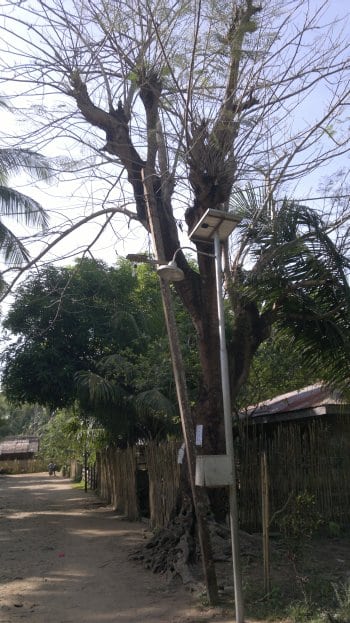 Street lighting powered by solar.
A little alley to a house behind.
Dried fish in plastic bags at one of the grocery stores. No 711 here!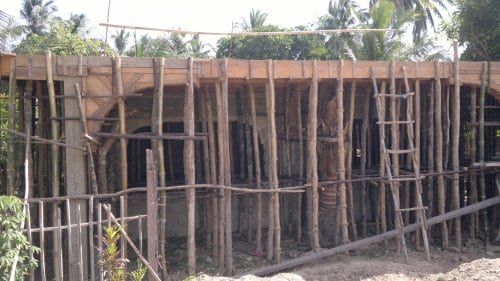 Have no clue what they are building here. The local jailhouse??
Some kind of barley drying in the sun on the local road?
Landlady showing me some fruit growing from the tree bark which I plucked off and diced up to add to my salad. Good for fish too.
Veggies I bought today are all locally grown. Very nice people, wave excitedly with smiles and "hello!".